Behind the Scenes With New York Times Magazine Photo Editor, Kathy Ryan
On a clear spring Friday at 10 a.m., I arrive at The New York Times headquarters and proceed to the...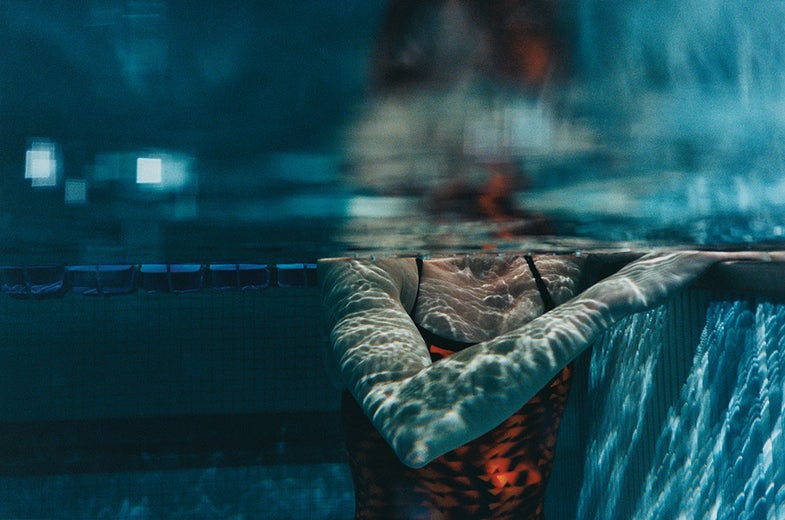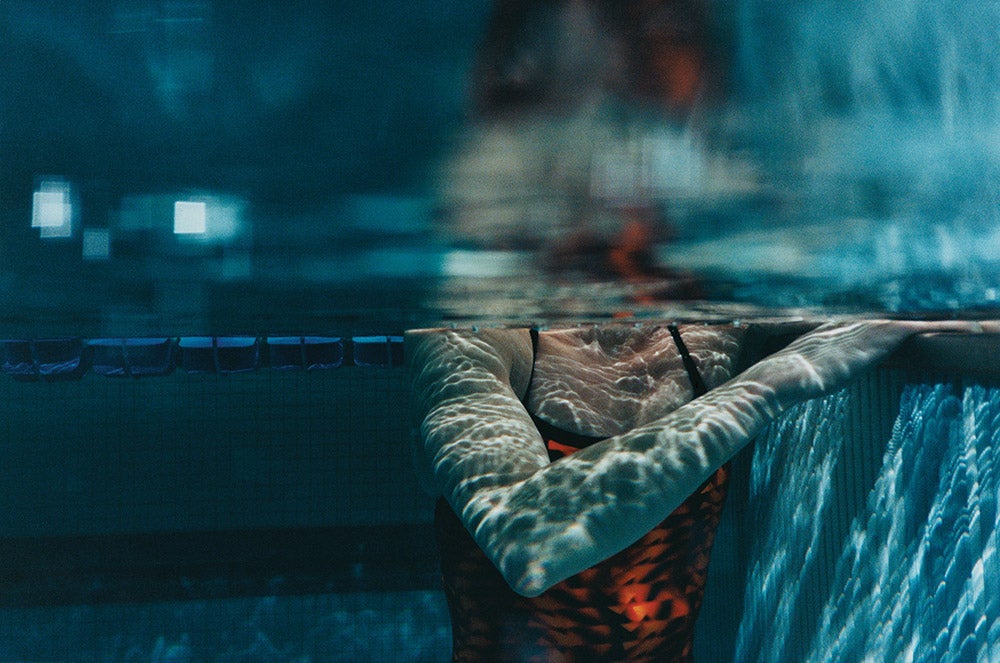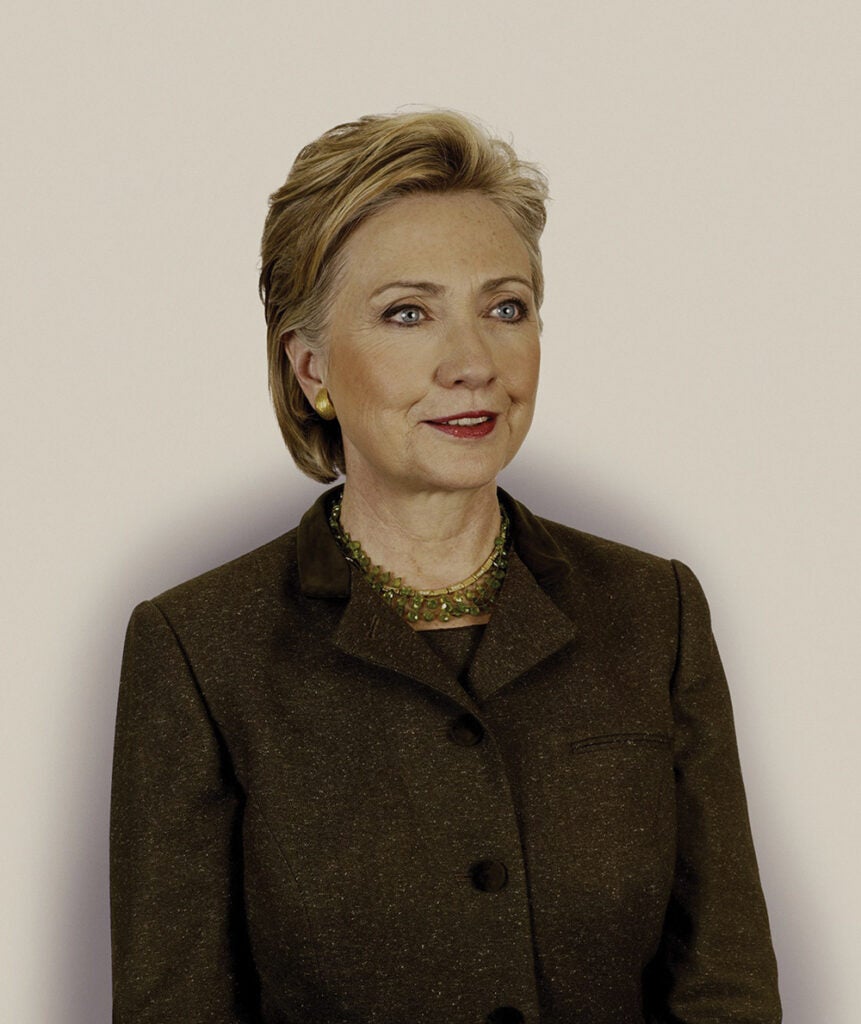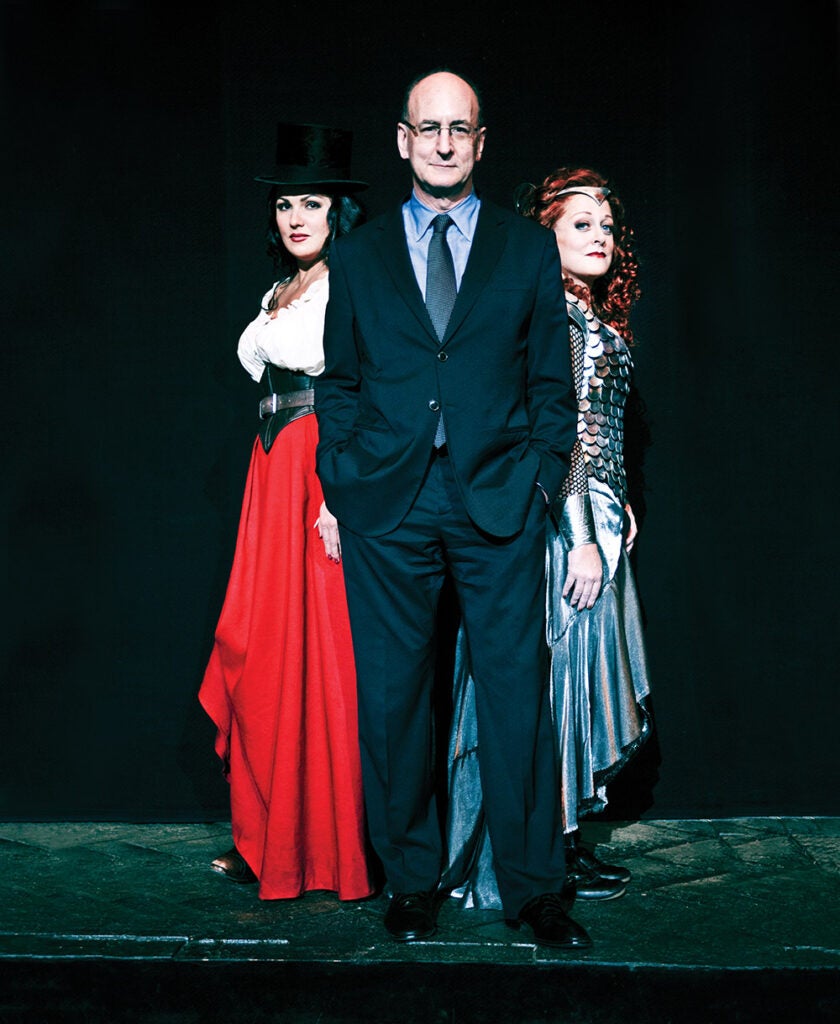 On a clear spring Friday at 10 a.m., I arrive at The New York Times headquarters and proceed to the sixth floor. I'm here to meet Kathy Ryan, director of photography at The New York Times Magazine. Ryan is a coiled spring, all kinetic energy, her wiry frame topped by a shock of unruly hair. This is my fourth attempt at an in-person meeting. Naturally, it fails. Ryan must run to an emergency conference with Gail Bichler, the magazine's art director. But Ryan urges me to join her at the staff's weekly photo meeting in 45 minutes.
At precisely 10:45, approximately 20 people from the magazine's photo and design teams file from the Times' sun-drenched open-plan office into a dark room where a laptop and monitor perch on a table. "Let's do it," says Deputy Editor Joel Lovell. All sound in the room ceases. The meeting has begun.
The New York Times Magazine's photo department may be the world's most finely calibrated machine for facilitating art. Over the decades, it has commissioned and published some of the most cherished and influential imagery in the history of editorial photography. Spanning myriad genres and topics, the NYTM serves up a weekly visual smorgasbord whose generous proportions and quality of reproduction often make it seem more like a museum than a magazine.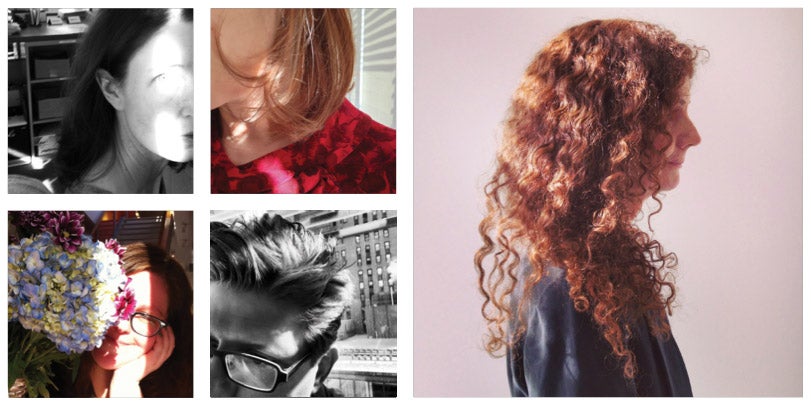 For 27 years, the heart and soul of the photo operation has been Kathy Ryan. To her staff she is an invaluable mentor, sounding board, taskmaster, and intellect. To her counterparts at other magazines, many of whom she trained, she is a constant reminder to do better. "She puts her blood into everything she does," says Judith Puckett-Rinella, who worked under Ryan for more than seven years and now runs limited-edition art and fashion distributor Whisper Editions.
Of course, the success of a photo team within a magazine that puts out 52 weekly issues of original photography per year draws on more than one person. "She's a true collaborator," Puckett-Rinella says of Ryan. "She builds people up and gives them confidence in what they do." Current NYTM photo editor Stacey Baker agrees. "She's incredibly inspiring," Baker says. "She pushes people to believe that anything is possible."
Not wasting any time, Baker launches into a presentation of fresh work she has just gotten in from Alec Soth. The photos are of a lockdown drill at a public school in Minnesota designed to prepare students in the event of a school shooting. Evidence of the times we live in, the series is slated to run as the magazine's "Look" feature.
The photo department has already made some selections, including a shot from above of more than a dozen girls huddled together in a locker room. It quietly evokes the claustrophobic and anxious realities today's parents and teens live with. "They were in gym class, so this is where they went," Baker explains.
"These are great pictures. Any chance we have contact info for these kids?" Lovell asks. Baker says they can probably work that out. This symbiosis between photo and editorial emerges again and again throughout the meeting.
Looking at the finished magazine, it's easy to underestimate how much work goes on behind the scenes for every image the NYTM photo department produces. It's up to the individual photo editors to tend to the details of their designated projects. For the lockdown drill story, for example, Baker called Minnesota school districts for several weeks before finding a superintendent willing to let Soth sit in. It takes a certain type of person to persevere after the first 100 phone calls don't pan out, believing number 101 might yield a yes.
Judging from the background of those in her department, though, Ryan seems to understand that such qualities don't necessarily come from direct job experience. Her current team comprises a former film-industry script developer (Joanna Milter) and an ex–administrative assistant (Clinton Cargill); Baker was a lawyer, and the fourth, Amy Kellner, was a managing editor at Vice magazine.
Former employee Jody Quon worked in fashion PR before joining Ryan's team. After Quon's six-month freelance stint for the NYTM's fashion editor, Ryan offered her a job. Quon laughs as she recalls trying to talk her out of it. "I told her I didn't think it was the right fit, that I knew nothing about what her department did. I told her I didn't know anything about photography and I had no relationships. She said, 'Don't worry. You're very organized and you know how to get things done.' I ended up working for her for 11 years—some of the most extraordinary years of my career." Quon is now photo director at New York magazine.
"Choosing photo editors comes down to two aspects: the creative and the practical," Ryan explains. "They have to understand great pictures, and they need to be able to organize a lot of information very quickly. I didn't set out to find people who weren't photo editors, but if they're not photo editors I don't consider it a hindrance."
Says Cargill, "Kathy has a track record of not being afraid to hire someone who doesn't have the direct set of experience that correlates to whatever you think the job is. She's very much about people who aren't afraid of the impossible."
Ryan's soft spot for the road-less-traveled set may stem from the path she took to her current post. Despite a lack of formal photographic training (she was an art and art history double major at Rutgers' Douglass College), she landed a job as photo researcher at Sygma. "My initial intention had been to be a painter," she says. "But I quickly realized I wanted to work with pictures in the world." Her main job at the agency consisted of licensing and delivering Sygma photos to news outlets across the country, including The New York Times.
As a result, she spoke to Peter Howe, then the NYTM's picture editor, every week. Howe saw something in her, and when a deputy photo editor position opened at the magazine, he urged her to apply. It was Ryan's second job in the photo industry.
Her third came two and a half years later, when Howe decamped for Life and Ryan became the NYTM's head of photography. More than a quarter-century later, she has yet to move on. Some might find this kind of career confined or lacking in 
ambition. It is anything but.
Next on the agenda is a series of photos by Paolo Pellegrin depicting the burial of identified victims of the 1995 Srebrenica massacre, in which more than 7,000 Bosnian Muslims were murdered and dumped in mass graves. Many victims are identified and formally buried each year. To get the images, 
Pellegrin journeyed to Bosnia three times over the course of two years, once on his own dime.
"This story has an unusually long shelf life," Ryan says. "We're going to show a tight edit of the work you've seen and then the new work he just shot last week."
The room is completely silent as the screen shows the anguished, staring faces of hijab-wearing women; the only sound is Baker's spare narration. "This one is a ceremony for victims in Visoko, Bosnia," she says.
One surreal and exquisite photo looks like a series of human bodies that have been turned to sand, their features sheared away by time. Ryan explains that these bodies were exceptionally well preserved due to the high clay content of the soil in the mass grave. "In some cases they still have skin and flesh intact," she notes. "Forensic pathologists can use that to help in DNA testing to match them to survivors."
"God, these are incredible," Lovell whispers as photo after photo ticks by. "Paolo at his best," Ryan says.
"Let's put this on the lineup for 10 pages," Lovell adds.
"Thank you, that's great," Ryan says.
Since Ryan's tenure began in 1987, the NYTM has consistently broken new artists and found new ways to use established ones. Its pages have given wide creative license to rising art stars such as Ryan McGinley and Taryn Simon early in their careers. "The whole point of a magazine is to be surprising and lively and cutting-edge, and the way to do that is by using new photographers," Ryan says. "If someone has a spark and we publish them and they go on to build an impressive career, that's even better." Meanwhile, in both portraiture and photojournalism, the NYTM regularly draws on the talents of masters like Nadav Kander, Dan Winters, Massimo Vitali, Nan Goldin, and Alec Soth.
In 1993 Ryan gained a powerful ally when Adam Moss was named the magazine's editorial director (he is now editor-in-chief of New York magazine). Moss brought to the title a modern magazine approach that included a more graphical style and a significantly greater emphasis on photography.
In 1997 Moss, Ryan, and Creative Director Janet Froelich hatched the NYTM's first Special Photography Issue, a watershed moment for the magazine's and Ryan's sensibilities coming into their own. Ryan and her team assembled a broad bevy of photo talent, including Jack Pierson, Abelardo Morell, Philip-Lorca diCorcia, Larry Towell, Thomas Demand, Lars Tunbjörk, Chuck Close, and Annie Leibovitz. Their subject: Times Square.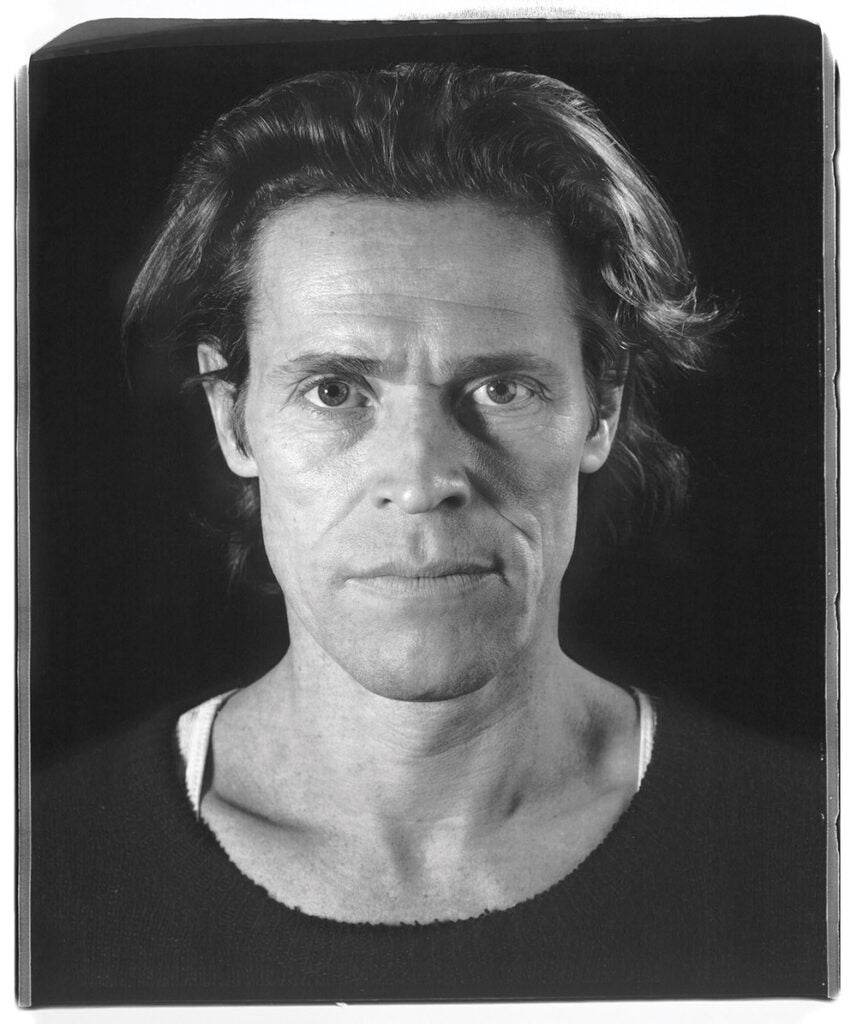 It's hard to imagine a more resonant topic for that moment. Times Square takes its name, after all, from the paper itself. The fabled intersection was on the brink of significant change, with the grimy world of pimps, hustlers, and porn palaces giving way to a clean, well-lit consumerist playground. Leibovitz, known for her celeb portraits, was assigned to shoot women living in single-room occupancy hotels in the square. Pierson produced a dreamy, painterly, rained-out cover shot.
The New York Times Magazine Photographs, the acclaimed retrospective book that came out in 2011, calls the Times Square issue "a pivotal moment in the Magazine's evolution, in which the boundary between art and journalism was elided."
Indeed, the success of the project seemed to embolden Ryan and her team. In the years that followed, the photo department became known for aggressive cross-assigning—tasking photographers well known in one genre with photographing in another; for instance, hiring landscape photographer Simon Norfolk to shoot refugee camps in Chad and Pakistan or cinematic pictorialist Gregory Crewdson to make a haunting portrait of Gwyneth Paltrow. "Kathy is constantly thinking and changing the way we see pictures," Baker says.
"Amy, let's go to Patricia Lockwood now," says Ryan. "Tell us about that."
After the brutal Bosnia photos, it's a relief to be looking at a calm, happy woman in and around her tasteful home on a picture-perfect Kansas day.
"This is the poet slash comedian who lives in 
Lawrence, Kansas," Kellner explains. "Mark 
Peckmezian shot this on film. She's pretty cool looking."
"I love these," Ryan says. "This is his first time shooting for us, right? Amy thought to use him and he's really wonderful."
"That's her writing area," Kellner mentions as a cozy nook appears on screen. "We tried to get secondary stuff, but she doesn't have any handwritten journals; it's all on her laptop. She didn't have any family photos because her dad is a priest."
"What kind of priest is that?" Lovell asks. "The kind that doesn't show up on film?" The room erupts with laughter.
"I phrased it wrong," Kellner says. "Her dad figures into the story because he was a priest but he's also funny, but she didn't have any photos of him."
"I liked the first version of that story better," someone quips, drawing another big laugh. This seems like the broad, supportive laughter of a group of people happy to no longer be looking at war dead. Peckmezian's vibrant pictures look like they'll light up any page they land on.
"We are trying to hit a home run every time out," Ryan says. "We don't always hit it, but we try. Even if something doesn't pan out, it's much better to risk it all aiming for something special. There's no excuse for not being as ambitious as you can."
Cargill echoes this last sentiment. "Every story here is a chance to be incredible," he says. "The pressure to do something great was scary to me when I started, but that's all part of the process. It's always scary."
And no one bats 1.000. Several staff members groan at the mention of an ill-starred shoot they tried a few years back with the New York Mets. "We had 750 Mets fans in the stadium," Ryan says. "We wanted to do a classic photo with everyone holding up signs to form an image that said 'Viva Los Mets.' But the reality is that Mets fans are not the people to do it. When you see those pictures that work, they use military guys or people in North Korea. You need them to be in a frame of mind to take orders."
Instead the staff wrestled fruitlessly with an unruly crowd, 100-degree weather, and overhead airplane noise. "We had to scrap it," Ryan says. "It just didn't work on a colossal level." Still, this failed shoot has become enshrined in department lore as not a mark of shame but a badge of honor, proof that what they do every day is as likely to fail as it is to succeed. Or as Cargill puts it, "You failed, but you dreamed big, and there's no fault in that."
It's Cargill's turn to present. For three days Sebastián Liste has been in Rio de Janeiro shooting baile funk parties in the favelas for a piece in the magazine's World Cup issue. The screen shows a dancehall stuffed with young people dancing and performers onstage.
"It's a big crazy dance party," Cargill explains, "but also there's drugs and they kill people. He followed a few different artists who perform at these parties."
The photos roll on: an attractive young woman applying makeup; a group of dancers backstage; children mugging for the camera, all jangly limbs and teeth.
"These are great," Lovell says. "Can he get shots of the cop presence?"
"He can try to do that," Cargill explains. "Someone was shot leaving this party, though. He said it would not be a good idea to be with the performers and also photograph the cops or talk to them at the same venue. He said he could go to a different favela and meet the cops there."
"Somebody should interview those kids and get them to talk about their lives," Lovell suggests.
"We can get back to them," Cargill says. "There's usually a party every weekend."
Ryan says she and her team are in a constant state of reinvention. Her talented photo editors tend to move on and run other magazine photo departments. The Times itself is undergoing changes at the top, with Dean Baquet replacing Jill Abramson as executive editor in May, the same month that 
Jake Silverstein took the reins as the NYTM's 
editor-in-chief following his lauded editorship at Texas Monthly. Ryan, for one, is thrilled about her new collaborator. "We'll be 
embarking on a redesign, and I'm very excited about that process of reinvention," she says.
This is a staff trained to take change in stride; indeed, challenges are just invitations to try harder. "You learn to deal with whatever is thrown at you," says Kellner, "whether it's getting someone to Haiti tomorrow morning or needing to rent a helicopter in South Korea. You just have to figure it out."
The pictures stop clicking. "I think that's it for what we're showing," Ryan says. "Thanks, everybody."
It's over. The room, which to this point has sustained a taut, unbroken focus, breaks into a shuffle of notebooks and chairs. I look at my watch. Our journey from school drills to mass graves to pastoral Kansas to a wild and crazy dance party has taken almost exactly 15 minutes. It might be the most efficient meeting I have ever attended.
By the time I realize what is happening, the team is gone, the room empty and silent. After all, next week's photos are not going to make themselves.