Annenberg Space for Photography Focuses On World Refugee Crisis
Five photography superstars come together for new exhibition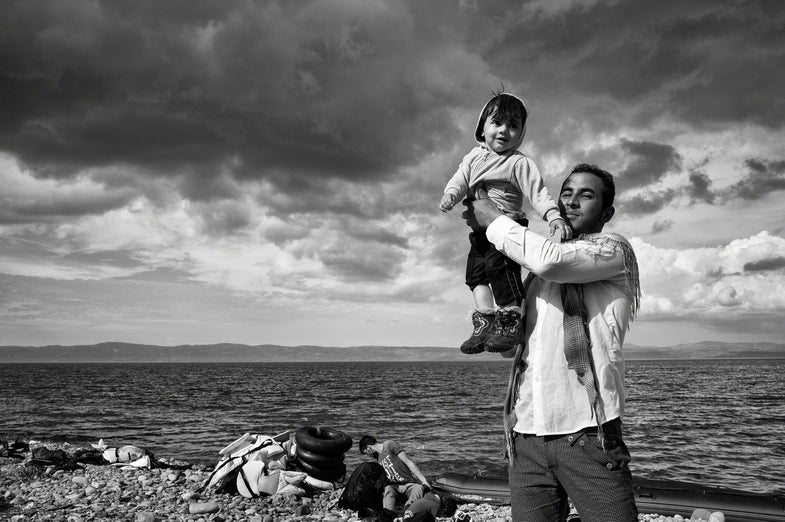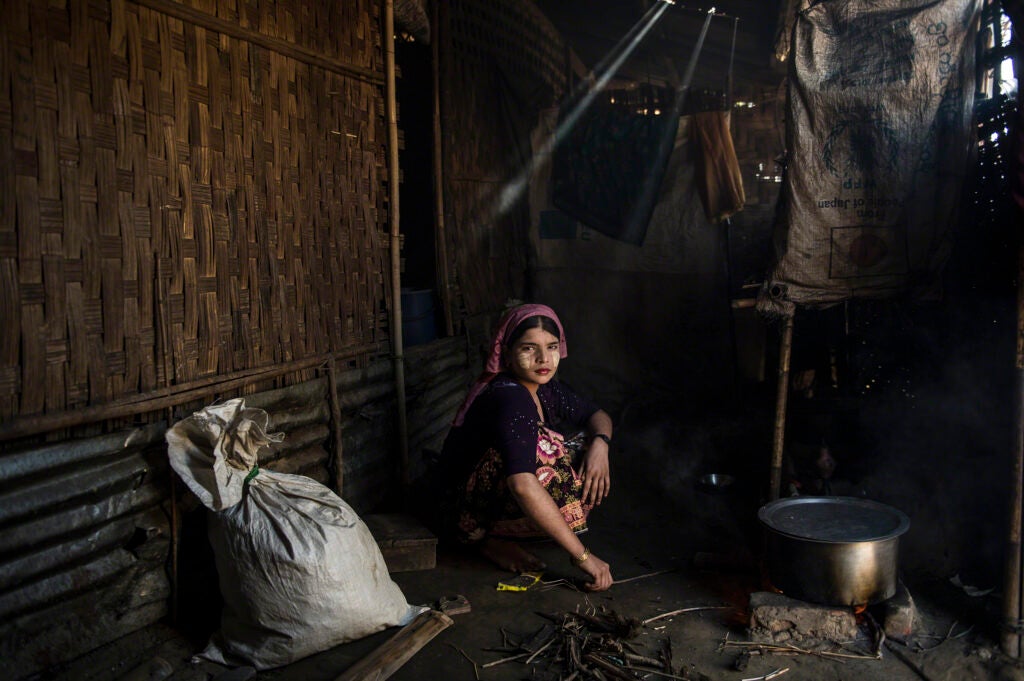 Say Tha Mar Gyi, Myanmar
A. cooks in her family home in Say Tha Mar Gyi Camp. She is married, but her husband left her within the last year to return to his family.
Since opening in Los Angeles in 2009, the Annenberg Space for Photography complex has become an increasingly high-profile destination for photo fans in southern California. With its wide-ranging and creatively ambitious exhibitions, in addition to a sold-out series of must-attend photo lectures, the Space has brought photography to L.A. in a big way. Its one-man shows have focused on heavy-hitter photographers like Frans Lanting, Neil Leifer, Helmut Newton, and Rick Smolan.
Still the area's only cultural site wholly dedicated to photography, it has also mounted many group shows focusing on pressing topical themes including Water: Our Thirsty World, Emerging which showcased the work of younger artists, and War/Photography. Each was well received, attracting thousands of visitors, with opening night parties studded with Hollywood celebrities.
The newest of the themed shows, REFUGEE, opened April 23 and will hang until August 21. It features the work of five internationally celebrated photographers, Lynsey Addario, Tom Stoddart, Graciela Iturbide, Omar Victor Diop and Martin Schoeller, who have focused on the plight of displaced people from around the world, who number almost 60 million according to the United Nation's High Commissioner for Refugees.
"One of our greatest challenges was to go beyond the superficial representation of the refugees and shed light on the human aspects of the crisis," Patricia Lanza, a co-curator of the show said via email. "Instead of presenting the crisis as a remote and political phenomena, we wanted to narrate the individual journeys of these people who struggle to rebuild their lives."
The show achieves its goals through a variety of photo genres including fine art, portraiture, fashion and documentary work.
LYNSEY ADDARIO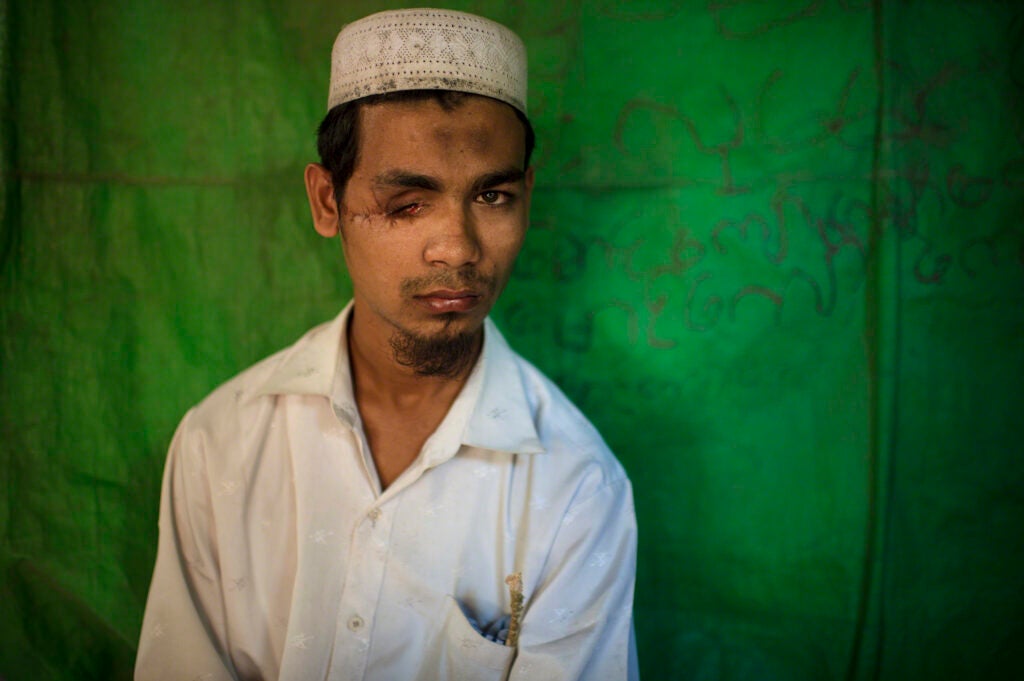 Myanmar
During a week of sectarian violence in 2012, K.'s village was attacked by Rakhine mobs, and the mosque was destroyed. In the melee, K. was shot in the eye by police. "I am not angry with the situation," he says. "I am always trying to be comfortable with people according to their religious decision….Of course I am frightened. I want to live in peace."
The Pulitzer Prize and MacArthur Fellowship-winning American photojournalist and documentarian is represented by disturbing photographs focusing on the plight of the disenfranchised Rohingya Muslims from the predominately Buddhist Myanmar. Known collectively as 'boat people,' they've dispersed across Southeast Asia by the thousands to flee persecution and genocide, often meeting death on flimsy rafts. Surviving Rohingyan people often wind up in refugee camps in Bangladesh and Myanmar where Addario met and photographed them. "I would never have done this if I didn't think that the pictures would move people to ask questions, become more informed, and act," Addario said during the exhibition's opening day.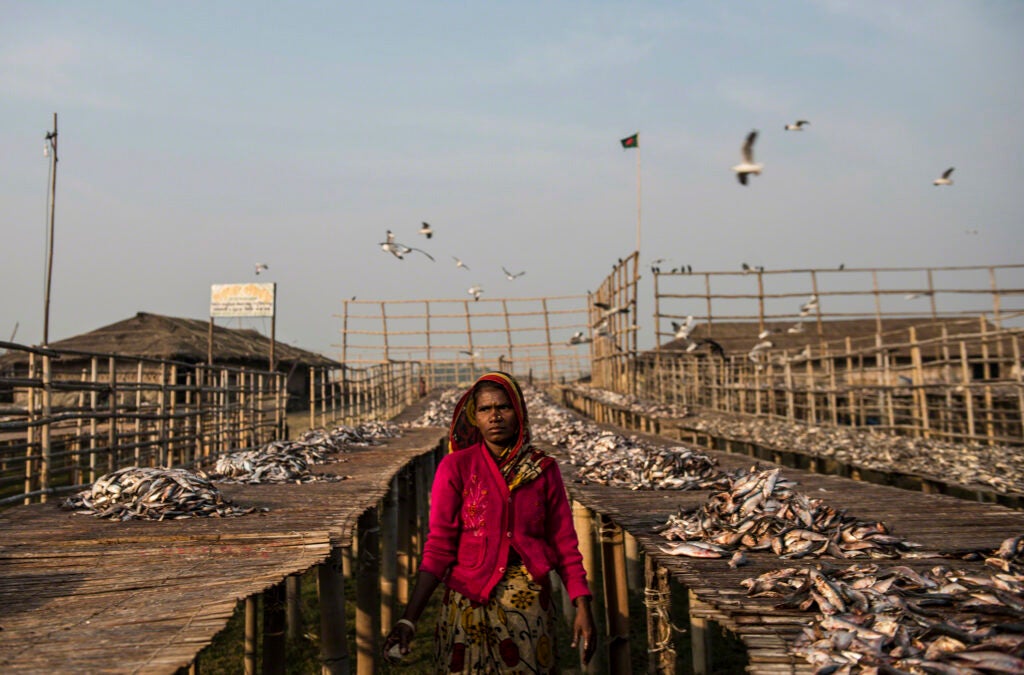 Cox's Bazar, Bangladesh
Sarmin, 28, a Rohingya who has lived in Bangladesh for many years, works in the Naziratek dried fish market outside of Cox's Bazar.
TOM STODDART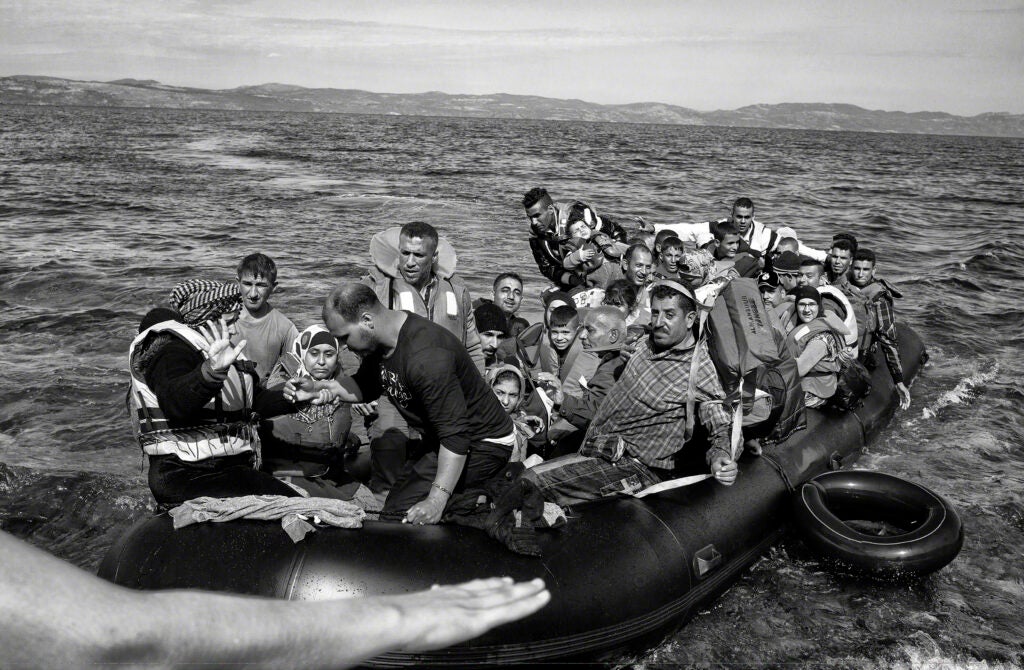 Lesbos, Greece
A rubber boat packed with refugees and migrants lands on the shoreline of Lesbos after successfully crossing the Aegean Sea from Turkey.
The British photojournalist has contributed a set of pictures that together form a visual chronicle of the river of people flowing from Afghanistan, Iraq, and Syria into western Europe through Greece, Croatia, and Serbia. Of his work for REFUGEE, Stoddart says, "During my assignment, I saw once again the tired faces of desperate fathers trying to find a place of safety and peace for their families, away from the bombs and inhumanity of war. In Berlin, their faces had changed. There was still sadness at having to flee the country of their birth, but also optimism and a determination to prosper and contribute to a democratic society that had opened its doors and given a warm welcome to homeless strangers."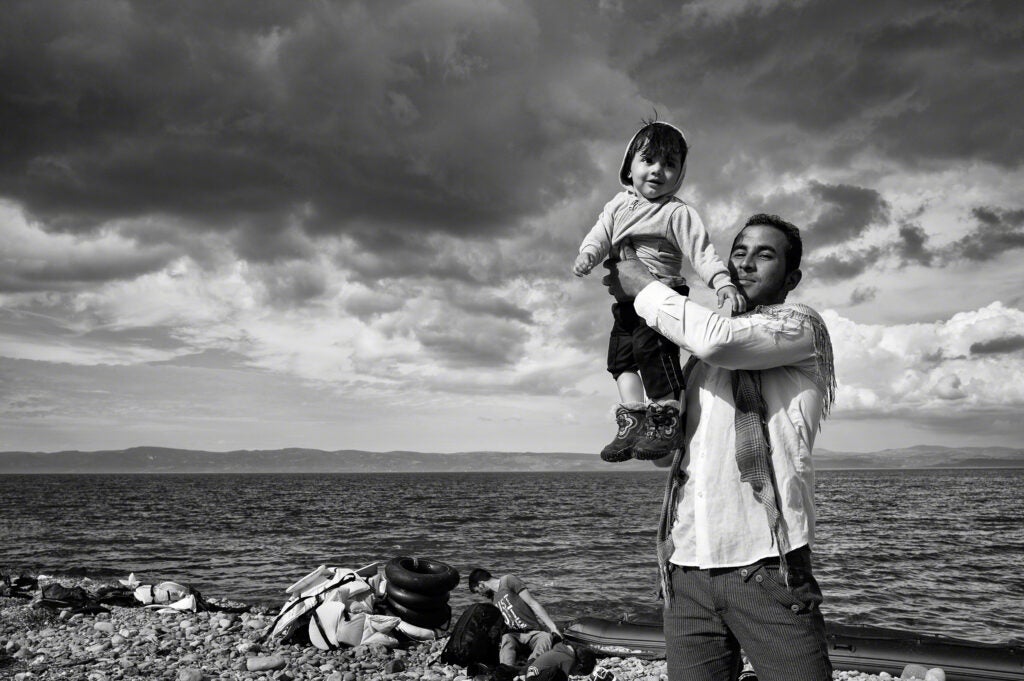 Lesbos, Greece
A father celebrates his family's safe passage to Lesbos after a stormy crossing over the Aegean Sea from Turkey.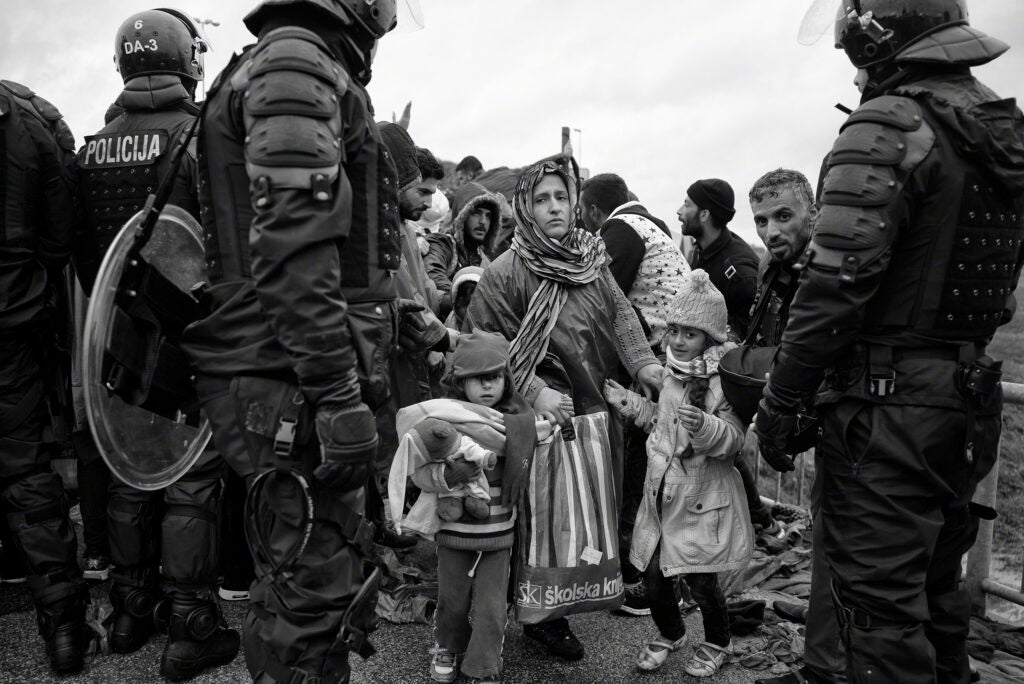 Border of Croatia and Slovenia
A mother guides her children through a line of Slovenian police at a border crossing point. Long delays caused by government travel restrictions increased tension and anger.
MARTIN SCHOELLER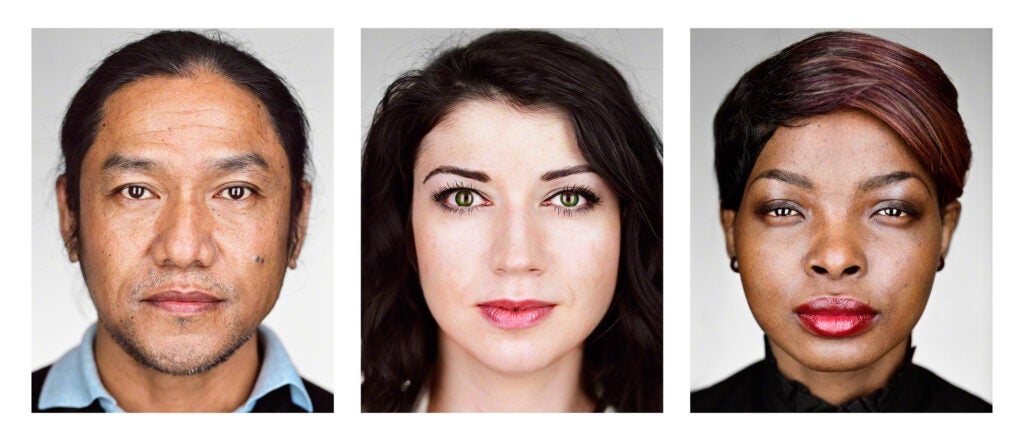 New Americans
Portraits of refugees who have recently resettled in the United States as part of the U.S. Refugee Admissions Program. From left to right: Bhimal, 42, Bhutan; Maryna, 27, Belarus; Patricia, 22, Democratic Republic of the Congo.
The German-born portraitist now based in New York is famous the world over for his hyper-close-up, finely detailed portraits of celebrities, politicians and cultural figures. For REFUGEE, he made these signature portraits of refugees who had settled in America; they hang in a section of the show entitled "New Americans." Of his contributions, Schoeller says, "I shot the lucky ones; the ones who have arrived. They had a great sense of release and seemed totally at ease in the studio, which was unusual because we had no common language or interpreter. It's hard to make a portrait if you can't talk to your subject!"
GRACIELA ITURBIDE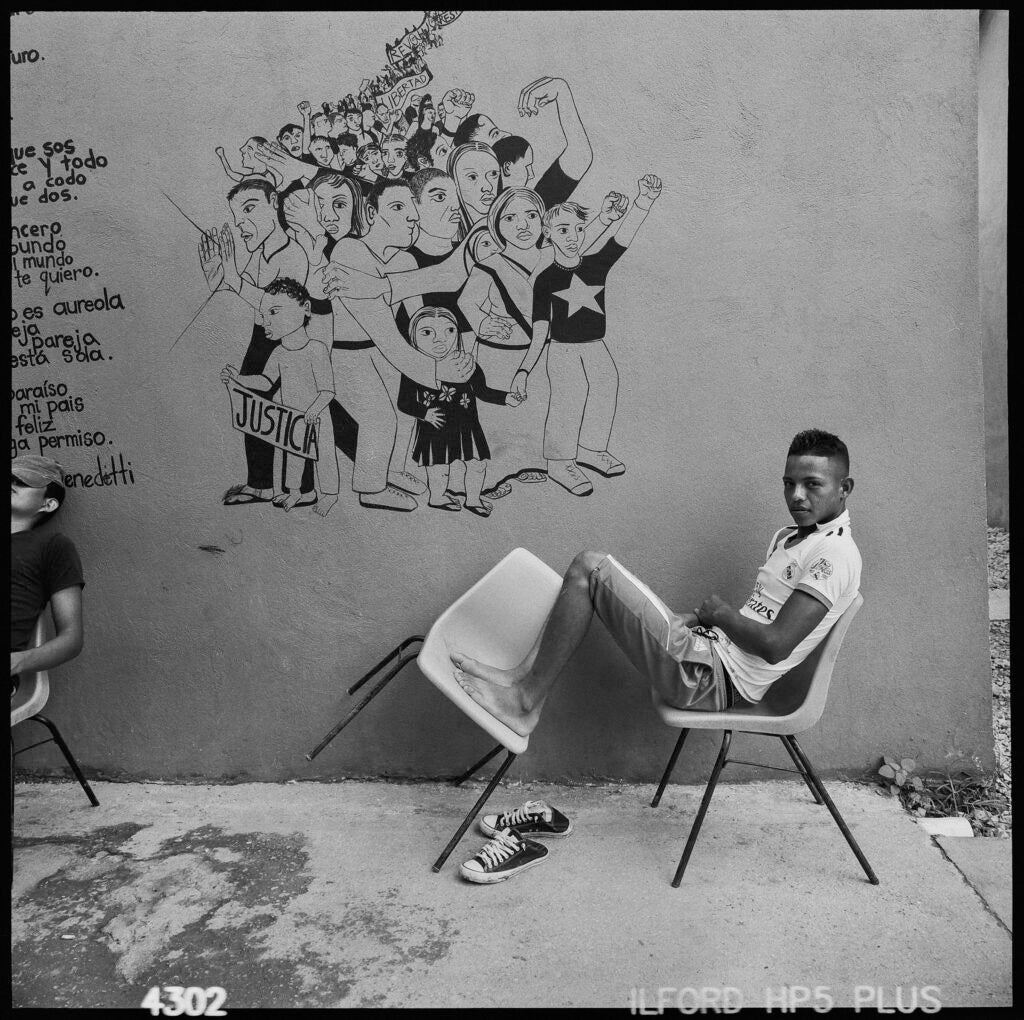 Tenosique, Mexico
A resident of La 72 shelter waits for mealtime in front of one of the many murals painted by volunteers and residents. The painting of a group of marchers demanding justice and freedom sits alongside a poem by Mario Bendetti, a Uruguayan writer forced to flee his country after a military coup in 1973.
The fine art photographer from Mexico has made a name for herself following the everyday life of colorful endemic cultures in Mexico. For REFUGEE, this former assistant to Manual Alvarez Bravo contributed photos of asylum-seekers in Mexico and in the Puente Nayero Humanitarian Space, "an international community of peace" located in coastal Columbia. Of the latter, Iturbide says, the success of Puente Nayero has encouraged residents of nearby communities to organize their own centers of humanitarian, non-discriminating life styles. She hopes her pictures will spread the word about such "harbors for humanity."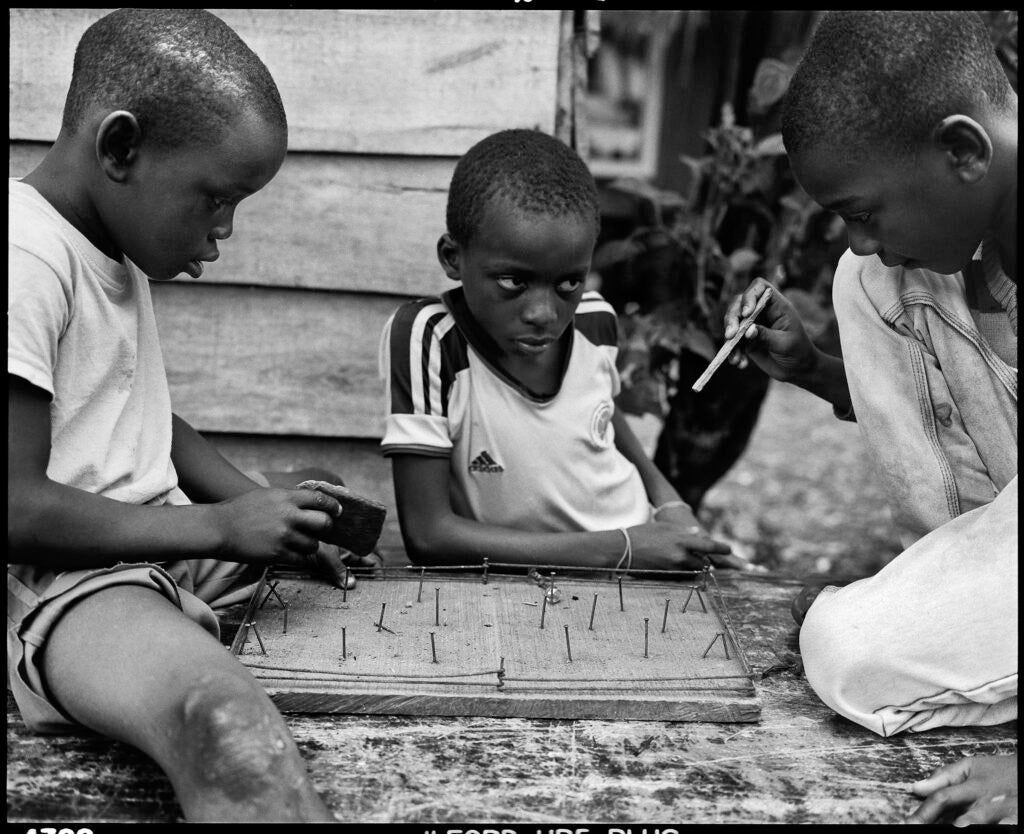 Buenaventura, Colombia
Children in Puente Nayero play an improvised game of table football. The success of the Puente Nayero Humanitarian Space has encouraged residents on the neighboring street of Punta Icaco to begin organizing to create their own humanitarian space.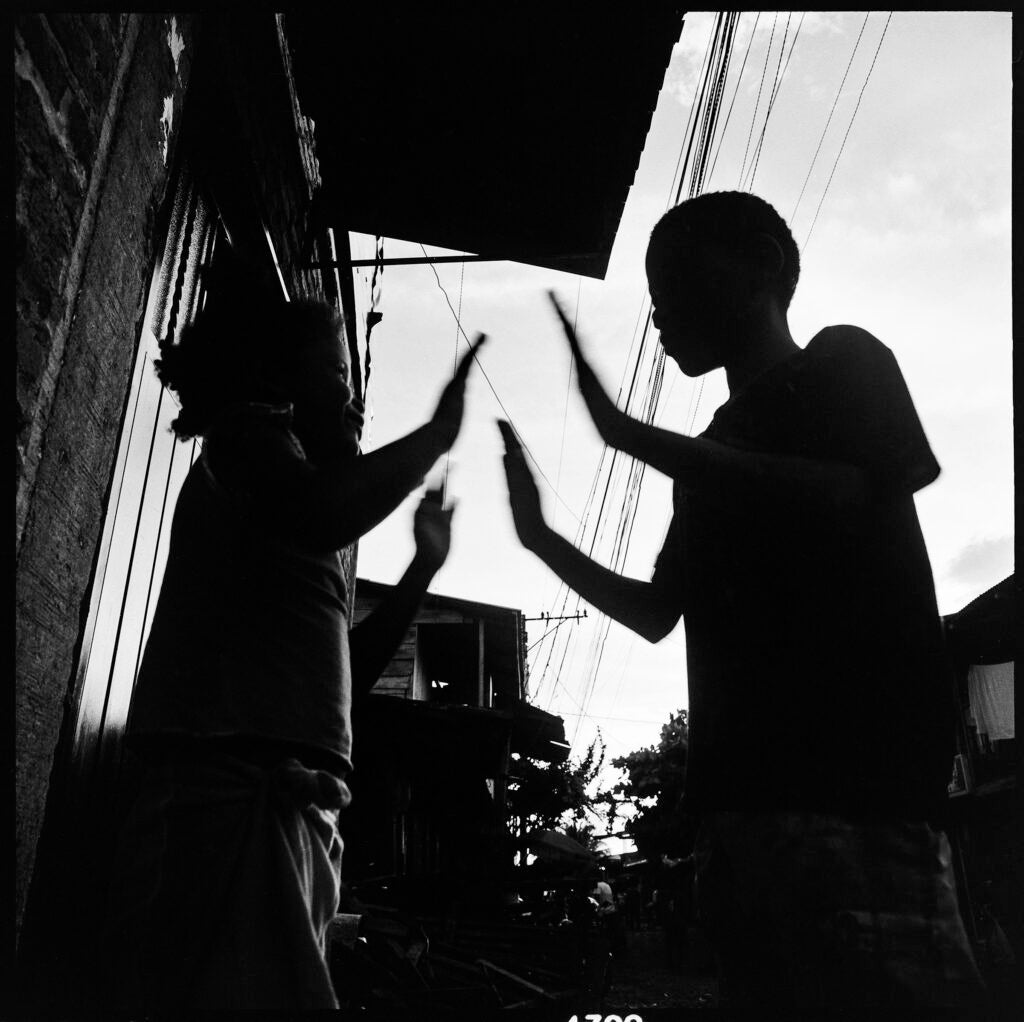 Buenaventura, Colombia
Children play on the street in the Puente Nayero Humanitarian Space. Although violence within the Humanitarian Space has declined dramatically, members of the community still face risk when they step outside the perimeter to attend work or school.
OMAR VICTOR DIOP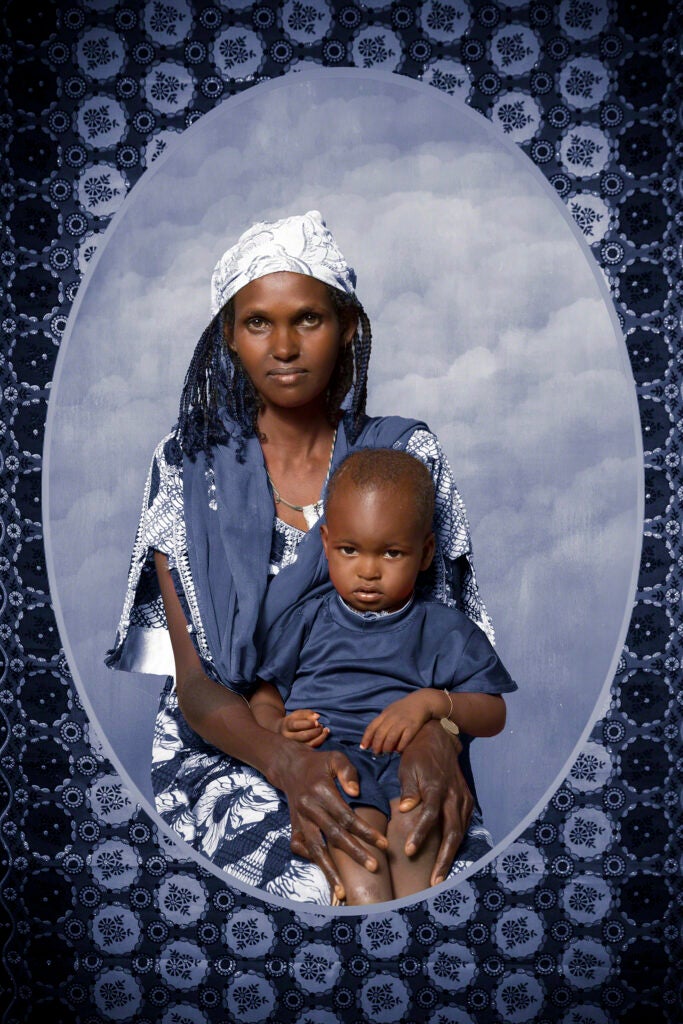 Cameroon
Young Ibrahima has spent his entire life in Mbile. When his mother, Hawa, fled the Central African Republic, she had to make the long, difficult journey while pregnant. They still have no news of his father's whereabouts. Hawa hopes that Ibrahima will get an education and look after her in her old age.
A highly talented fashion, portrait and advertising photographer from Dakar, Senegal, Diop has photographed exiles from the Central African Republic who fled its political instability and violence to Cameroon. Highly stylized, his portraits capture blue-clad subjects posed within oval frames of patterned blue fabric against idyllic blue-sky backdrops. On the show's opening day, Diop explained, "Colors are equivalent to emotions, and for me, blue is the color of hope, dignity, and peace." His desire is that the portraits would inspire such feelings, especially in the subjects themselves.