As we've been mentioning in some of our articles over the past few weeks, photography's event season culminates this week in Paris, headlined by the five-day Paris Photo extravaganza. I'm here in Paris for the duration of the event, and I'll be looking out for new work to feature on American Photo over the weeks to come. There's simply a mind-boggling number of galleries showing at Paris Photo, which makes it daunting to even consider planning out a visit. According to the website of the event, more than 1000 artists will be represented. I'll do my level best to find a few from that pool. You can see some of our coverage from last year here to get a sense.
In addition to the galleries, Paris Photo is also playing host to events, like the photobook competition we wrote about earlier, and also a series of talks, including one by David Lynch.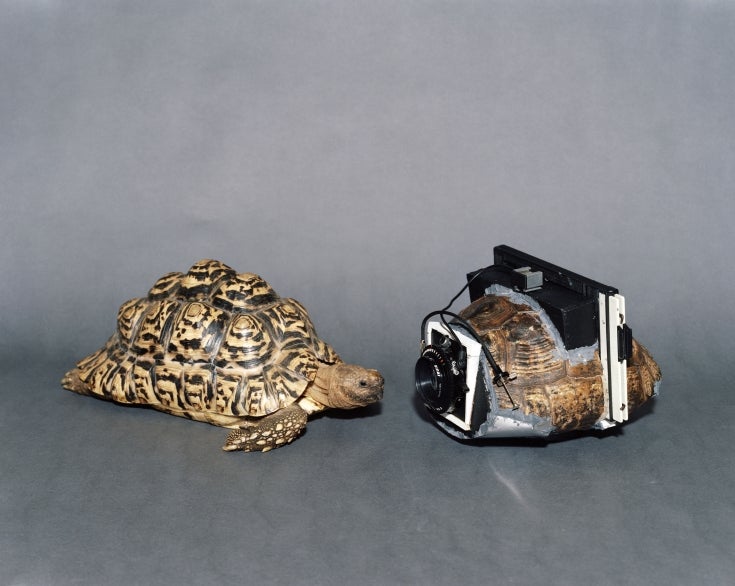 There's also a whole series of side events, many of which would be headline events in their own right if it weren't for Paris Photo itself. The two most prominent events are Offprint and Nofound. Offprint is an independent book fair, bringing in publishers large and small from all over the world (we rounded up some of our favorite finds last year). It's also worth mentioning that outside of the Le Bal gallery and bookstore, there will be a temporary bookstore called KiOSK. The Paul Graham exhibition up at Le Bal is worth checking out on its own, but the added incentive of a selection of independent books from all over the world should be more than enough to make the trip enticing. Nofound, meanwhile, is a more laid-back, younger photography fair which features gallerists and publishers.
If you're here as well, check in with us on Twitter and let us know if there's anything we should be seeing.