Abstract American Snapshots, From Each Coast
When I spoke with Ed Panar towards the end of 2011, he offered the following thought about his way of … Continued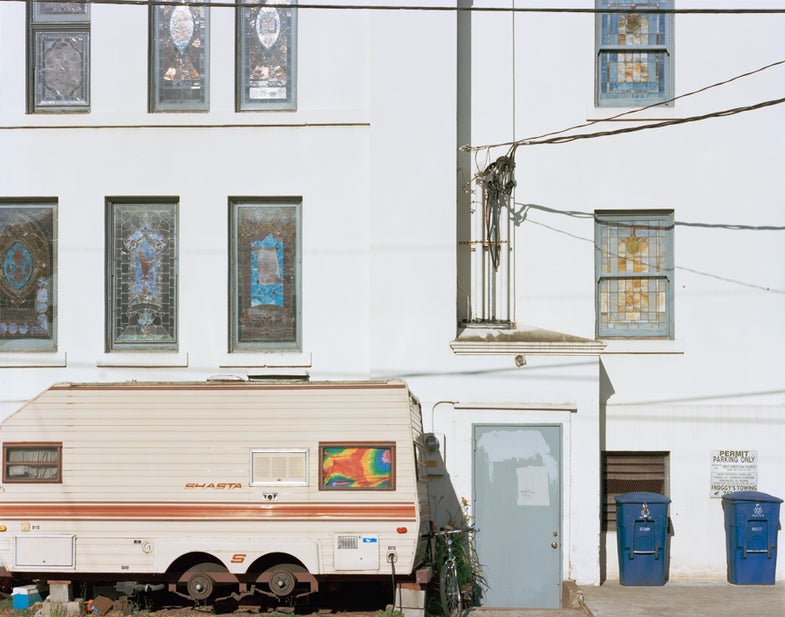 When I spoke with Ed Panar towards the end of 2011, he offered the following thought about his way of shooting: "From very early on I have been drawn to spaces, objects and the evocative atmosphere that they seemed to emit. I like to think that you can make a 'portrait' of a landscape, or of any object of any size." I think that this quote could easily apply to the work of young American photographer Skylar Blum, who, like Panar, uses color and is drawn to space and atmosphere. Just looking at the photograph above, from Blum's series "Pleasure Valley," we can see just enough of the familiar green and orange lights to know that, behind this suburban landscape there's a 7-11.
In this post I'm presenting photos from two of Blum's series: "Emerald City," which was shot around Eugene, OR in 2011, and "Pleasure Valley," shot around New York's Hudson River Valley, where Blum was born and raised. For his part, Blum recognizes the relationship between. In an email, he wrote: "I tend to enjoy exploring suburban areas, partially because I grew up in one, but also because the suburbs function as a kind of 'in-between' space. There is a blend of different lifestyles, people living on the edge of a city and on the edge of nature. I love the visual relationship this creates between organic form and synthetic form."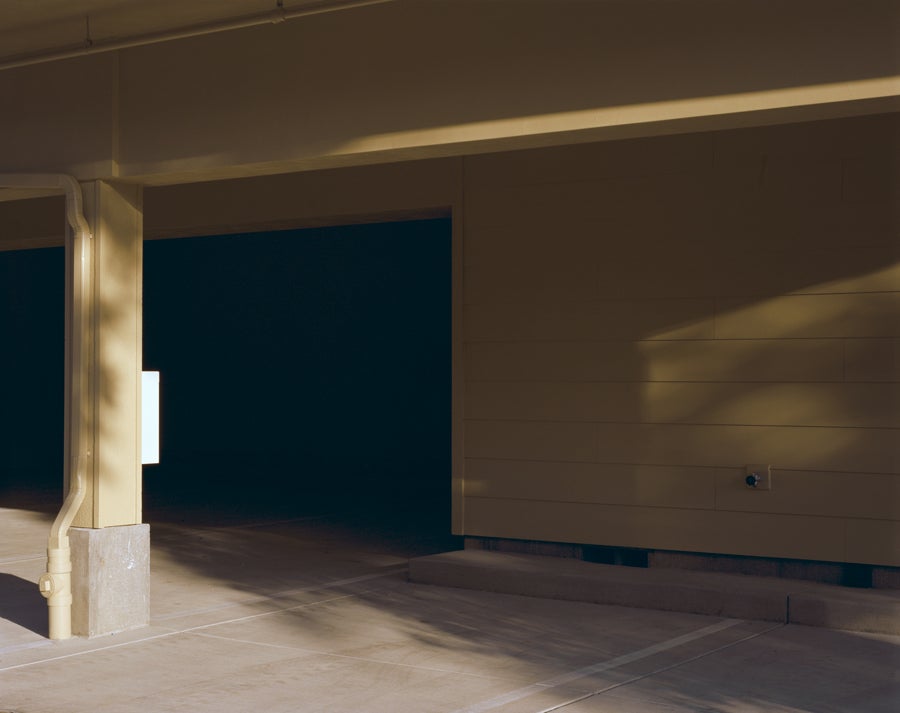 From "Emerald City"
If you're taken by these photos, for the month of March Blum is selling a number of his prints at an incredibly cheap price: $10 shipped anywhere in the US ($14 to foreign countries). We've seen a couple of other low-cost print sales in the past, including one by Hamburger Eyes for $33, but this takes the cake so far. I enjoy the work that Blum is posting to Tumblr, too.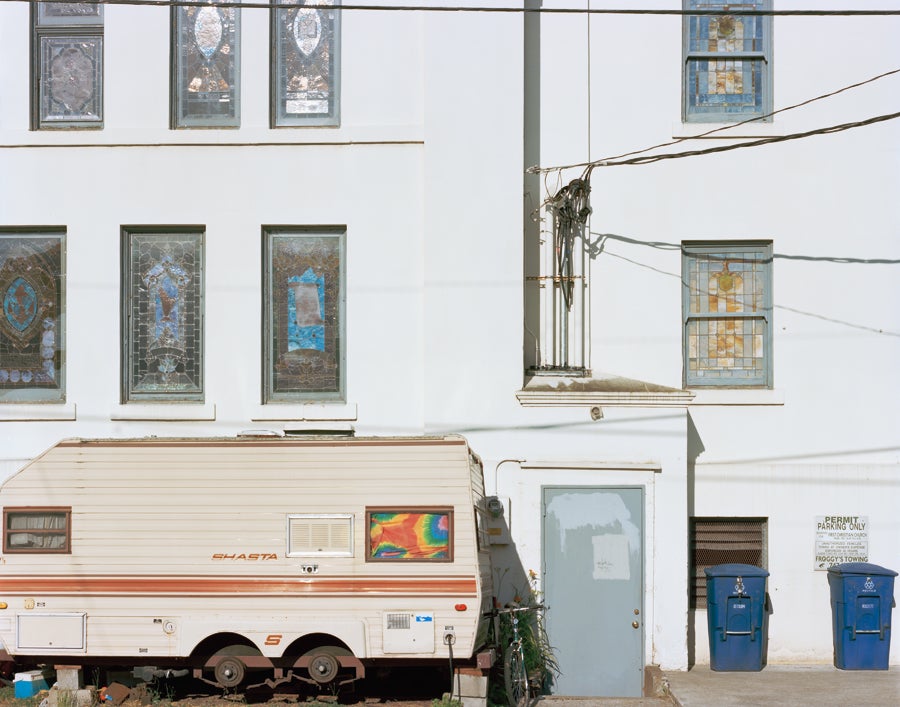 From "Emerald City"