28 Pictures, All In Pink
After writing about Kazuyoshi Usui, I worried that we might never get a chance to use the 'Pink' tag on...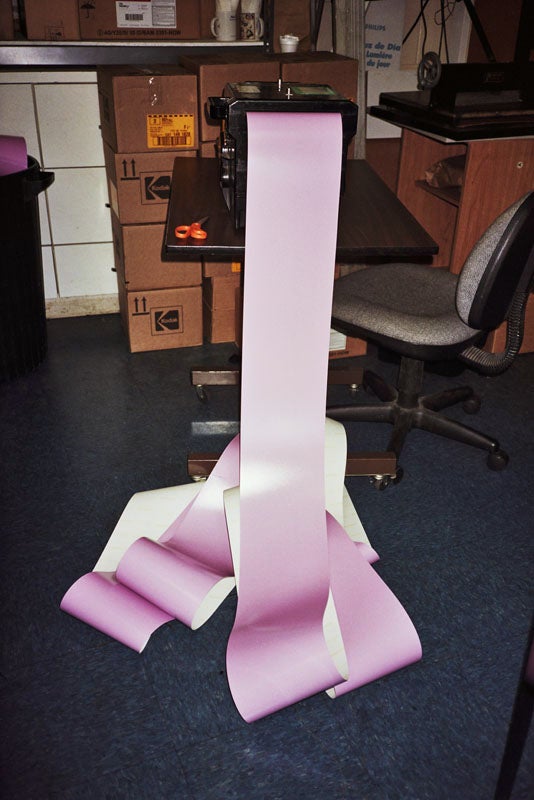 After writing about Kazuyoshi Usui, I worried that we might never get a chance to use the 'Pink' tag on this site again, but Ye Rin Mok's latest series will put it to emphatic use. 28 Pictures has just been published as a small, beautifully-printed zine by the Korea-based SSE Project. (It costs $17 with international shipping.) The book is true to its name, as there are, indeed, 28 pictures on display here. What the title doesn't let on is that each image contains some pink element. One of pleasures of looking at 28 Pictures is to realize that this work came together through a restrictive, almost arbitrary process of editing which brings out Mok's qualities as a photographer.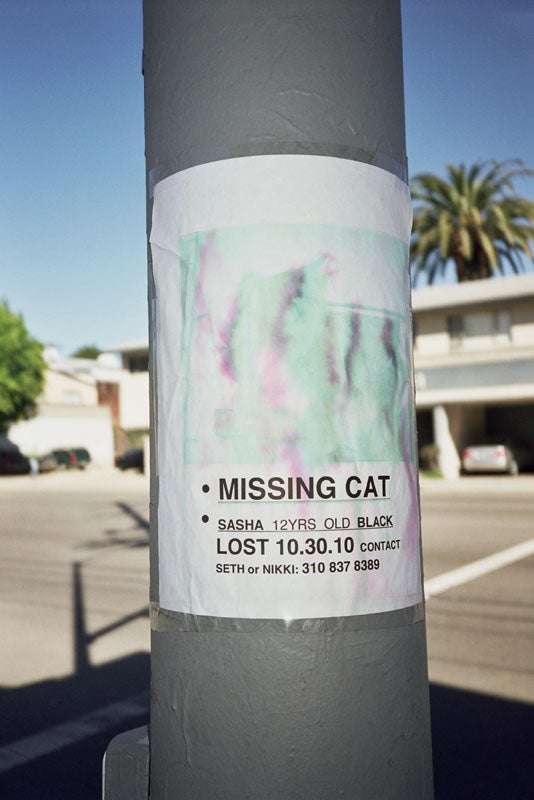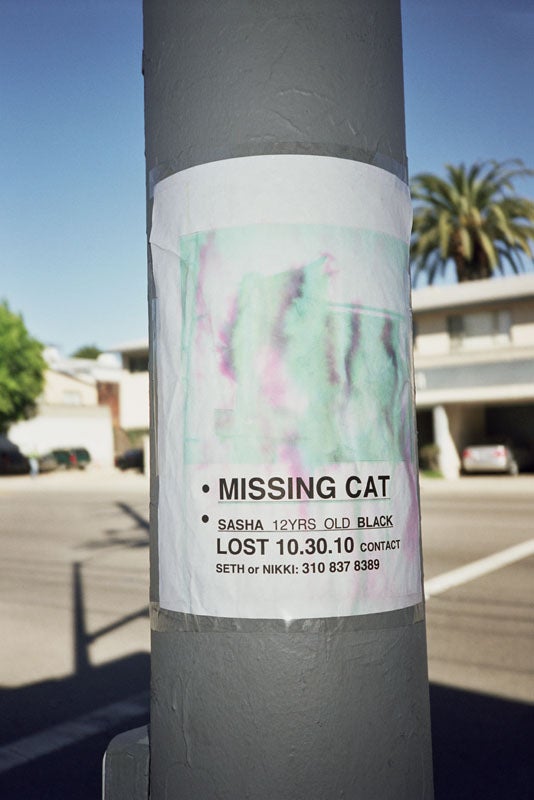 From 28 Pictures
As Mok says in an interview at the back of the book, "I wasn't intentionally looking for pink things to shoot. They are a collection of photos I've shot over the years." In this way, the editing of 28 Pictures is similar to an Ed Panar project, in that he also lets himself be guided by connections between the photos he's already shot over several years. Choosing to display only photographs of one color is restrictive, but even within this limitation there is a wide range of photographs here. Some photos are bold, like the the bright pink parking space which opens the book. Still, among the photos that stand out to me are the images of a poster for a missing cat, and the sky over Los Angeles. In both of these photos, the pink is accidental: it's only because the colors of the poster have run, or that the sky has taken on a barely perceptible rosy color, that we can see anything pink at all.
In some way, 28 Pictures is a series of randomly selected photos. More than the fact that these photos all have something pink, though, they draw out Mok's careful sense of composition. Pink might be arbitrary, but I imagine that Mok could make a collection of photos based on a different color and still end up with a similarly enjoyable work.