The 10 Best New Photography Exhibits of Spring 2015
A vibrant mix of classic and experimental image-makers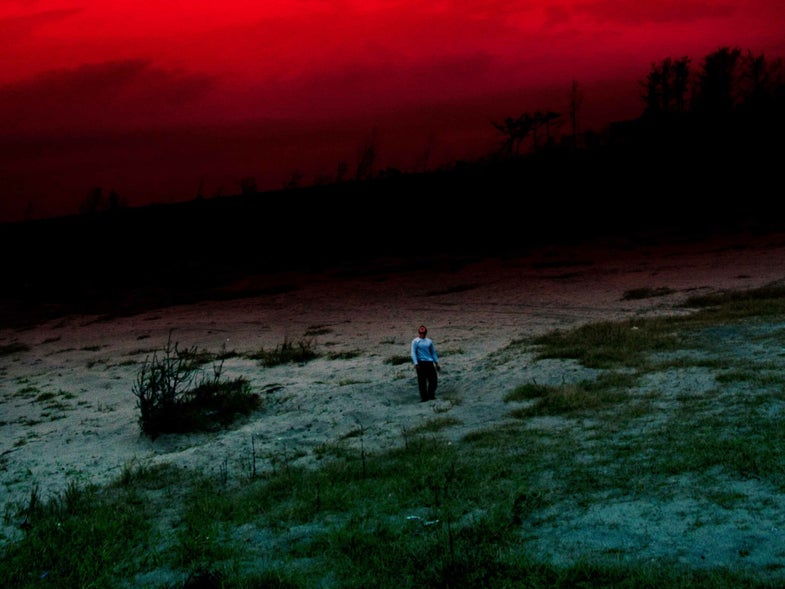 He began documenting as a way to remember the faces he so often forgets due to his struggle with face blindness. Though he often uses photographs for the basis of these photorealistic works, he also takes the medium seriously as an artform, using it as a means to document an array of subject matter with varying formats; from black-and-white film to Polaroid composites to daguerreotypes. This survey chronicles his photographic oeuvre, from 1964 to present.
Using seemingly disparate subjects of American life — an apple tree, scenes of domesticity, a home in the suburbs — diCorcia exposes an underlying narrative in symbols rooted in biblical narratives and vibrant relics of the "American dream."
The exhibition, which is rife with both documentary examples and mesmerizing artistic portrayals of the "Triple Disaster" is divided into two sections — the earthquake and tsunami, and Fukushima. It's more than just a showcase of work by acclaimed artists and emerging practitioners, but also an in-depth look at the role photography plays in the understanding of major disasters. The exhibit includes photographic remnants that washed up in the debris.
Using everything from expired photographic paper, hand-made cameras, and extraneous materials used to affect light exposure, the artists included embrace chance in experimentation and reject the use of photography in order to simply record an event. In an age where photography has become ubiquitous as a means of communication, "Light, Paper, Process" reveals just how valuable the artist's eye is.
Often posing his family members, sometimes masked, he recontextualized the traditional family portrait. In the spirit of Southern Goth, he also photographed literary icons. This exhibition brings together some 35 works (including never-exhibited rare prints) from his series "Romances," and his portraits of writers.
This time Svenson documents those toiling with their hands in images that magnify the task in oval vignettes. His resulting works are painterly portrayals of daily life; familiar in their faceless anonymity, yet intimate in their precision. This exhibition coincides with the releases of his monograph, The Neighbors (D.A.P/Artbook, 2015).
Assembling artworks that employ only the bare minimum to create a photo — light, paper, and chemicals — the artist explores the process of capturing time through a temporal space. Here, the seventh-floor gallery has been transformed into a year-long concept-driven "photographic intervention." Viewers are reflected in metallic photograms which in turn emit the passage of time as they oxidize, and are able to see the way light interacts on digital pigment printed on acrylic by walking around the hanging objects.
Culled from his 40-year career, these sometimes austere, and often sprawling, picture planes are inhabited by individuals who seem to embrace voluntary solitude, at-one with the fabric of their environment.
In her use of chemicals and developer to activate the sheets, she reveals their provenance in the form of fingerprints, geometric shapes from light leaks, and physical traces of expiration. Rather than freezing time with a camera, she exposes the history and attributes of these rare papers through unique chemical treatments — a contemporary take on László Moholy-Nagy's cameraless images.
Culled from his series, "The Joy of Photography," the works bring to life a spin on the photographic clichés of the Eastman Kodak how-to manual for amateur photographers, and in so doing, he creates mesmerizing photo collages and satirical compositions forcing us to reconsider that which has value in popular culture.
The season's best photography exhibitions at galleries and museums throughout the country, covering documentary, fine art, portraiture, and some surprising alternative processes. See our picks for last season's top shows.
[See also: The 10 Best New Photography Books of Spring 2015]