Rob Tringali Creates Historic Sports Images
Making sports photographs is a historical act. It's like slowly creating a time machine. When I'm shooting, I think about...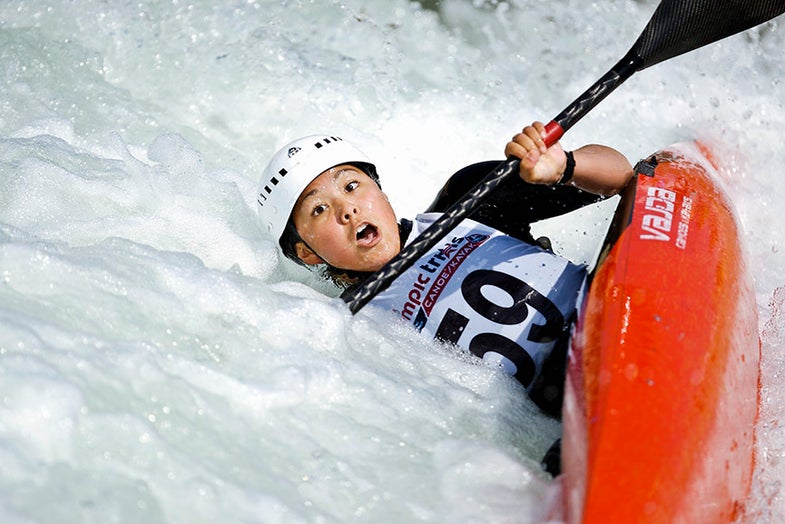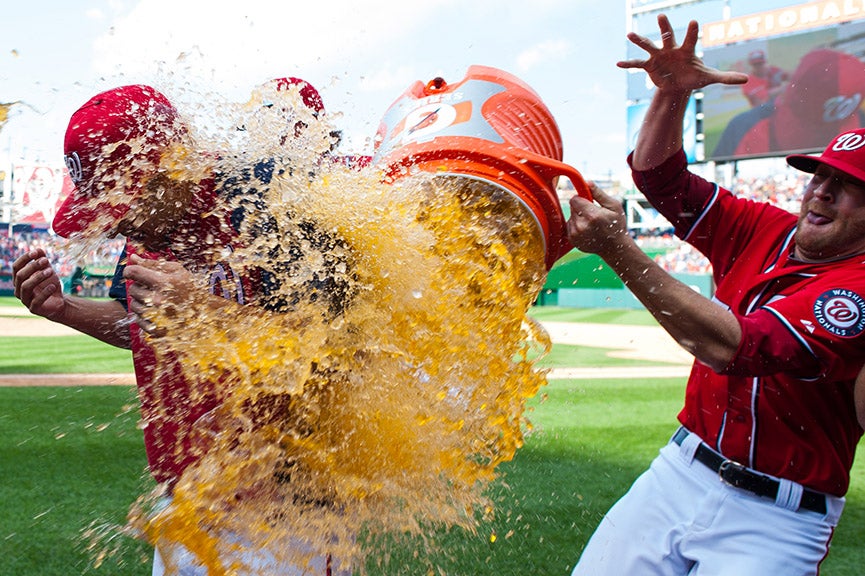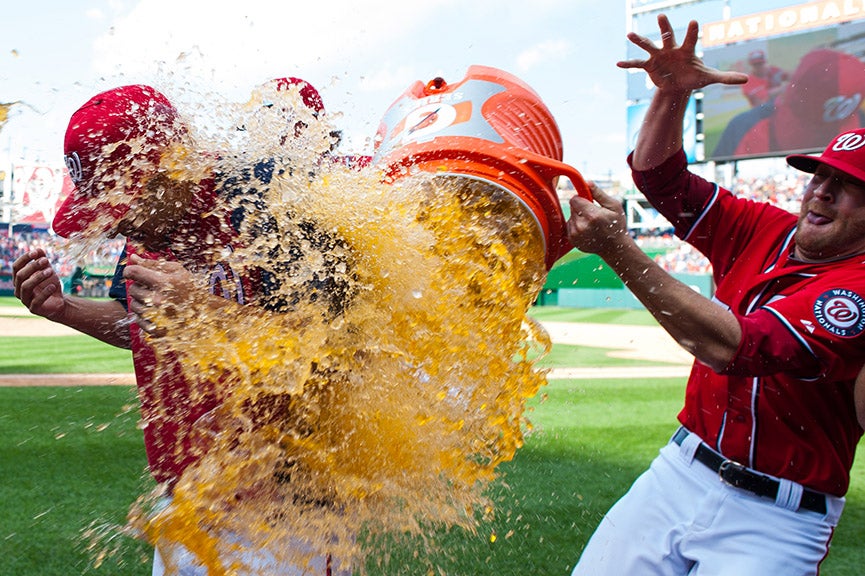 Milwaukee Brewers v Washington Nationals
Washington Nationals celebrate after defeating the Milwaukee Brewers, Sept. 22, 2012.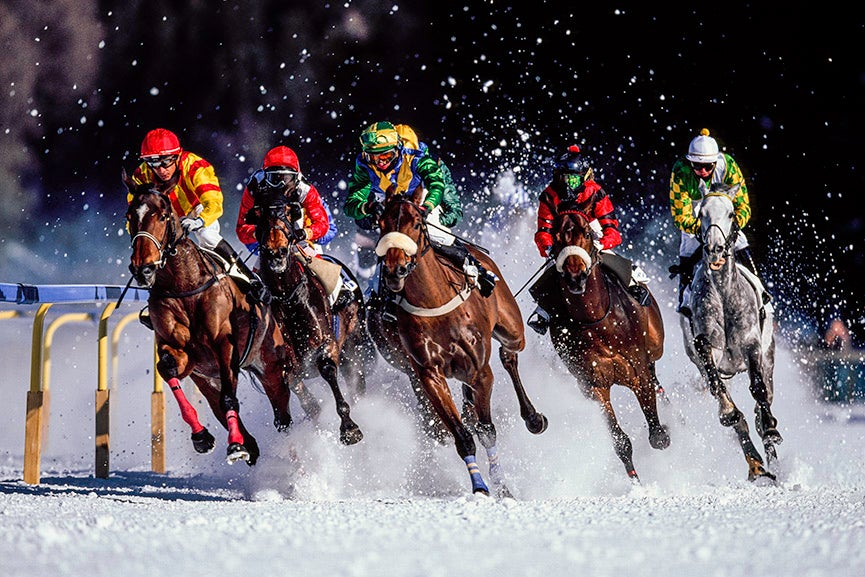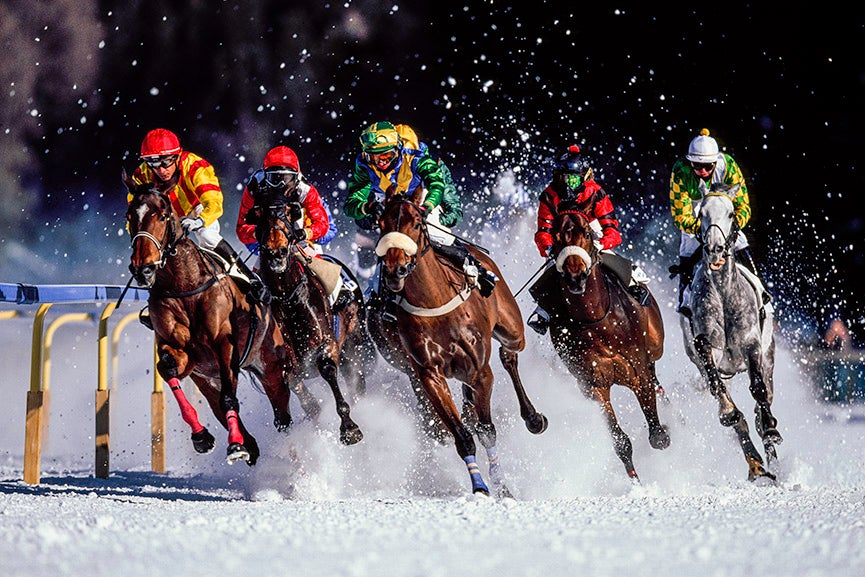 Browns @ Steelers
Tringali's shot of the White Turf horse racing event, held on the frozen surface of Lake St. Moritz, Switzerland, Feb. 10, 2008.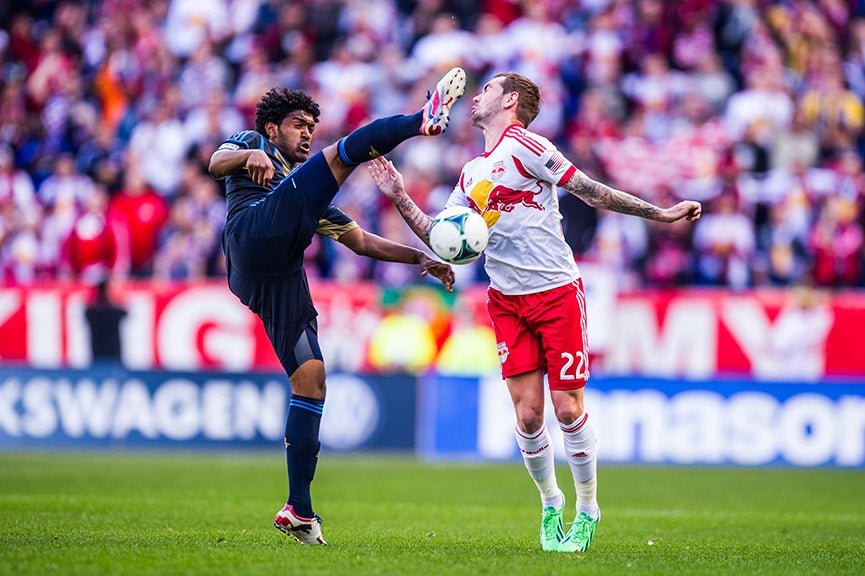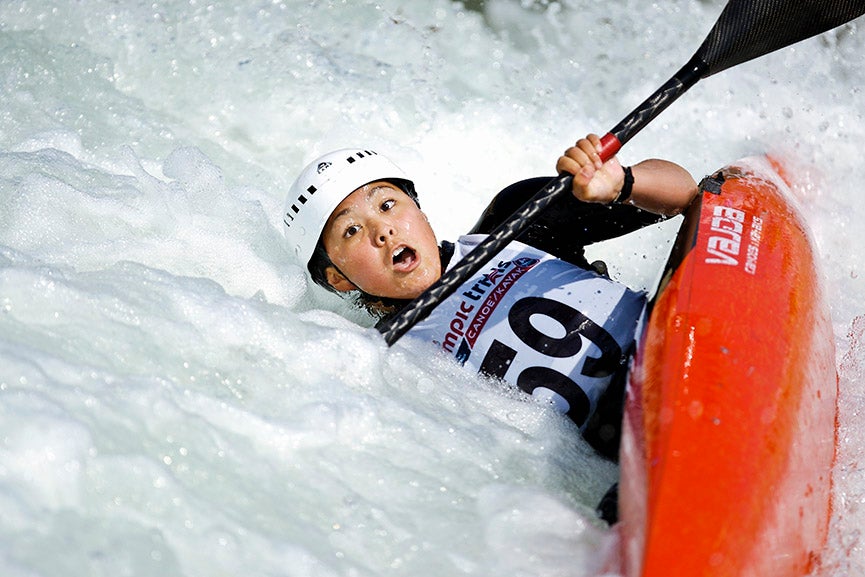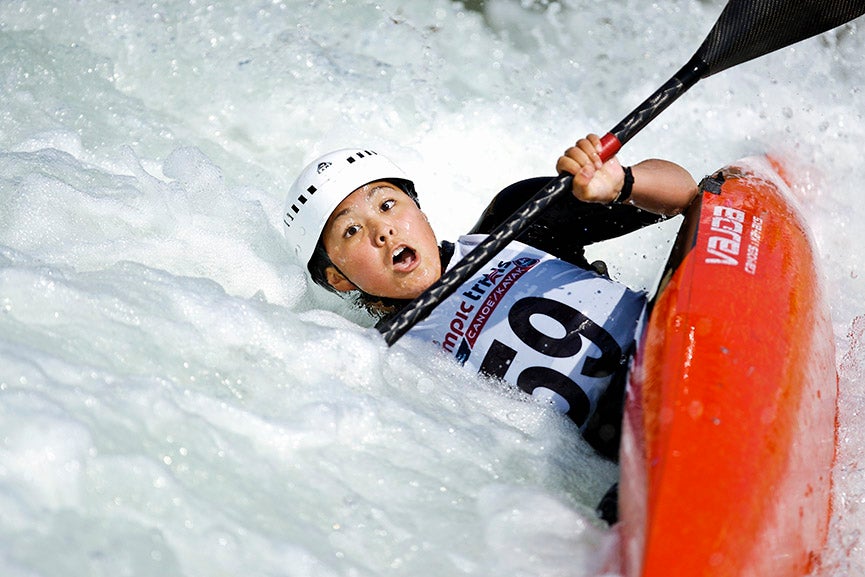 2008170425USKYKNG
A kayaker competes in the Olympic Team trials for Whitewater Slalom at the U.S. National Whitewater Center in Charlotte, NC, April 25, 2008.
Making sports photographs is a historical act. It's like slowly creating a time machine. When I'm shooting, I think about which images will stand the test of time, and hopefully, if the world is still around hundreds of years from now, someone can look back and get an idea of what sports looked like. The Babe Ruths and Joe DiMaggios of the 1930s and '50s are the Derek Jeters and Mariano Riveras of today.
So I'm always looking out for those historic moments. You never know when they're going to happen, what will end up being important. I got a great shot of Broncos quarterback Peyton Manning with his dad, Archie, one of the great QBs, sharing a laugh in the locker room this year. I was in the dugout with Mariano Rivera last year when he retired. He's sitting there kind of reflecting on his career, his last moment in a uniform. These are rare moments that very few people get to see up close. I realize that there's historical value to that.
I probably like photographing baseball more than anything, because you spend time with these people. They're more than gladiators on the field. They sign autographs before the games; you see them in spring training. It's a long season, so you get close. Pictures come from that.
Baseball is also good in that every stadium is different. At a game in 2012, Oakland A's left fielder Yoenis Céspedes was just coming up the stairs of Yankee Stadium and putting on his sunglasses, and the light was perfect from this spot adjacent to the visitors dugout. It's later in the day, when the light kind of swings around the stadium and you get this flarey look. This was his second season after signing a big contract with the A's. He had defected from Cuba and was getting a lot of attention as a great all-around player. He won the 2013 Home Run Derby, so you never know, he could end up being the next Babe Ruth. This photo kind of captures the sense of him stepping into his Major League career.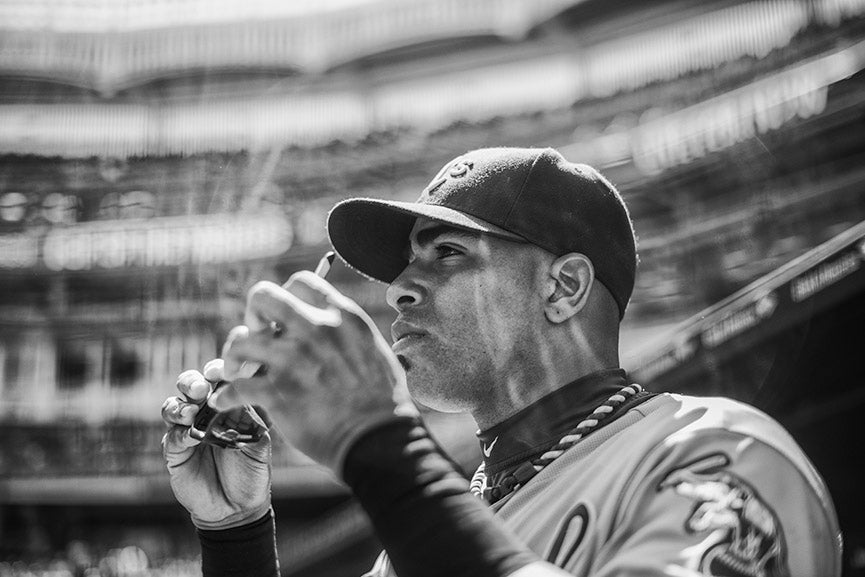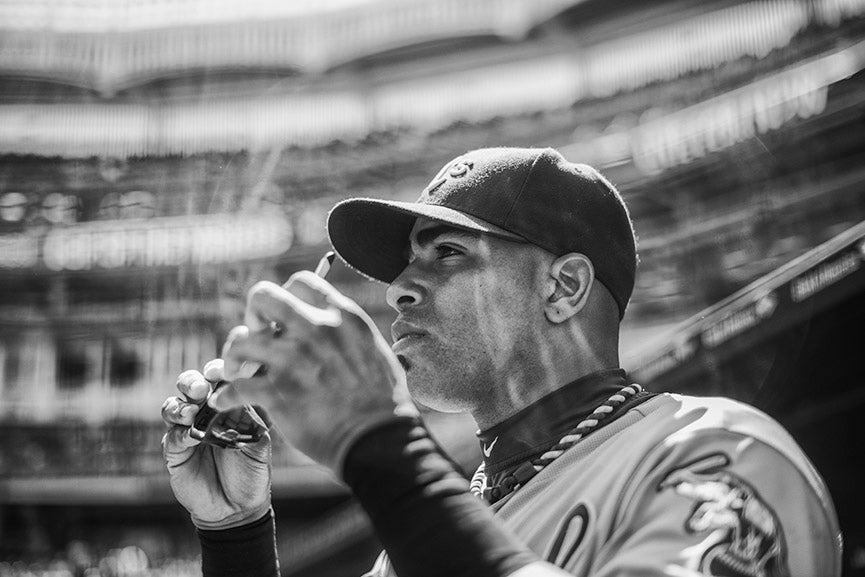 Oakland Athletics v New York Yankees
NEW YORK – MAY 04: at Yankee Stadium on May 4, 2013 in the Bronx borough of Manhattan. (Photo by Rob Tringali) *** Local Caption ***
I've been lucky enough to shoot two baseball perfect games. One was May 1998: I'm at Yankee Stadium, it's a typical day. Next thing you know, David Wells is looking really good. He might pitch a perfect game. So I start going through in my head: What do I want to do? I hid my credential to get into the stands, which photographers were forbidden to do at the time, and made this picture with the scoreboard and the zeros behind him. It was this simple day that all of a sudden turned into "I've got to produce—now."
When I first started 25 years ago, sports photography was really all about following the chaos. That's kind of the perception of a sports photographer: big lenses, sit back and wait for something to happen. That's what, to me, a sports photographer was supposed to do, so that's what I did.
About 10 years ago I started to really look at what I had over the first 15 years of shooting. I realized the images I liked most had wider perspective, a point of view that took in more than just the obvious action. I started to make pictures that had a little more scenery, more ambience, or somehow caught what was going on. It's still about finding important moments, but those moments aren't always game-winning shots. I want to get a deeper look. I want to tell the story, but I need to tell it in my own way.
The World Cup is different. I'll always rank the 2006 World Cup as the number-one experience of my career. The day of the final I walked through the bowels of this ancient stadium—talk about the hair on your arms standing up. A billion people are going to be watching this on TV and I'm on the field. Again, this is history. I'm thinking about Hitler, all that went on there during the 1936 Summer Olympics. And it's France and Italy on the pitch. All these Italian fans, these French fans, all singing and dancing. It was just an incredible day to be part of.
Horse races, on the other hand, are very much a crapshoot. You just never know what's going to happen in those two minutes. When Street Sense won the Kentucky Derby (May 5, 2007), with jockey Calvin Borel, I was positioned in turn four. As soon as they pass me, I sprint to the finish line. I've got my big lens and I'm running. It's a good quarter mile, through dirt. They turn back to the Winner's Circle and Borel takes a sponge and sprays it over the horse. It made a beautiful image—definitely one of those moments when it was worth the near heart attack.
As far as celebrations go, the most iconic of them in sports has got to be the championship shot. In the locker room, or on the sidelines, with the champagne flying. The art to a good champagne shot 
(or Gatorade shot) is actually getting yourself right in there. You get wet and you get hit, your eyes are irritated and it's not fun, but it does make good pictures. Sometimes players will see a camera and challenge me: "Hey, can you get a shot of this?" Sometimes I'm lucky enough to get a picture of the champagne coming right at me. Usually I'm just hoping to get a decent shot before my camera gets shorted out. But it's really a cool thing to be part of. When I was a kid, I'd watch this stuff on TV, and now I'm in the middle of it. I do pinch myself at times. The idea of making that good picture always beats out the potential for harm to myself or my gear.
Making an excellent sports photograph requires a resourcefulness that's almost its own art. I know the security people, what they'll let me do; I know the angles of the various stadiums; I know which PR guys I can ask for favors; I remember all the little details of certain players. There's a lot more than the snapping of the shutter.
A few years ago I was in Miami for a tennis tournament. It was a hot day, and the Argentinean David Nalbandian was just sweating—I was like, "Man, this guy sweats a lot!" I made a couple of good pictures, but they didn't have the impact I wanted.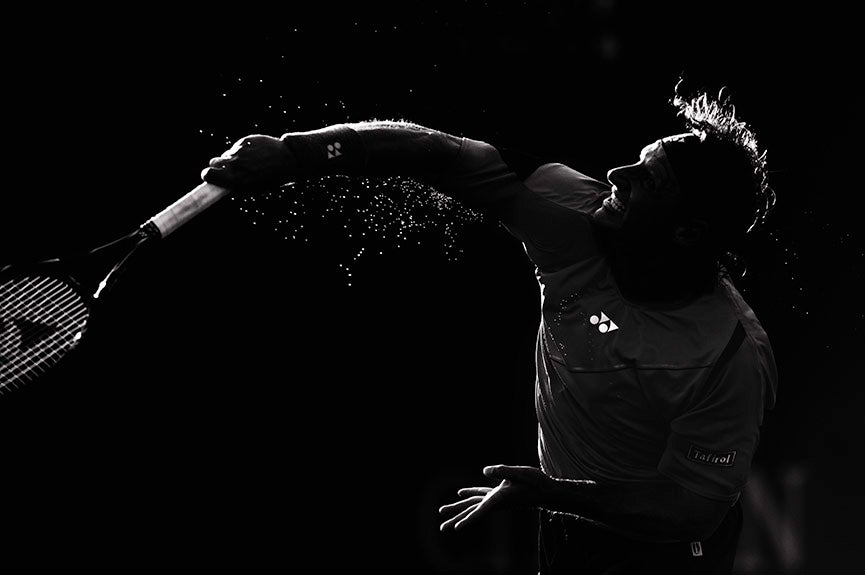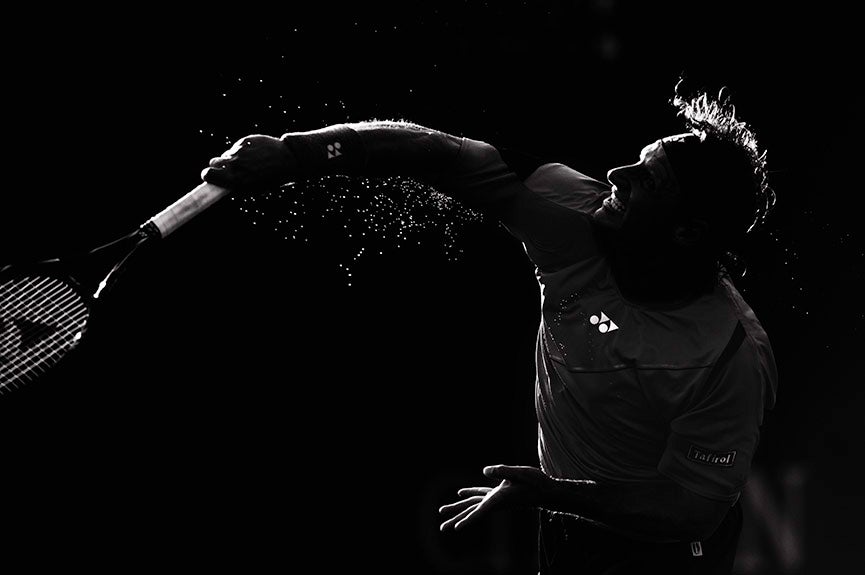 Browns @ Steelers
But you remember people, their tendencies, things that might come into a future use. Fast forward to the 2010 U.S. Open, and I see Nalbandian playing late in the day, on Court 11, which is great backlit just before sunset. It's one of those heat-wave days, like 95 degrees. And it registers: "All right, here's a chance to make that picture."
He plays the first couple of games, and then he starts serving from this particular side of the court. He's sweating up a storm—water's just dripping off him. It's right on the edge of when the sun would totally take over the court. I got a nice shot. I know the sexy thing is the chaos of the sports world, but I like to hit on those off moments, those things that stand that test of time. With a lot of historic images, when you really examine them, you appreciate how the photographer worked. If I'm still looking at a photo 50 years later, well, there's a reason for that. I hope that in another 50 years, someone else will be looking at mine.