2012 Is the Year of Photobooks Online
Photobooks are the new cats. In 2012, the number of sites dedicated to uploading still photos and videos of photobooks...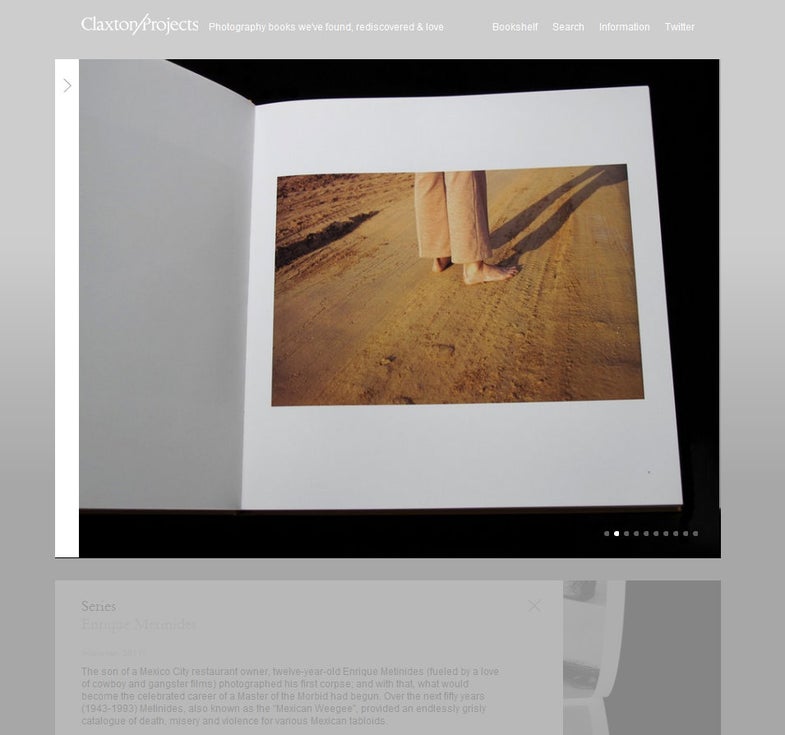 Photobooks are the new cats. In 2012, the number of sites dedicated to uploading still photos and videos of photobooks has exploded, to the point of becoming a bona fide internet trend. We're going to call it right now and say that this year is the "Year of Photobooks Online." Back in December, we wrote about Claxton Projects, one of the first serious entrants in the field of websites about photobooks. The books on Claxton Projects are all top-notch collectibles, and the images themselves are high-quality, immaculately lit photographs of the books on a black blackground. While Claxton Projects could lay claim to being "the original and best," some credit for popularizing the form must also go to Paris-based One year of books, maintained by photobook collector Laurence Vecten. Now well beyond its first year, it takes a more charming, DIY approach to photobook photography–the books are photographed against a homey background, sometimes even outside. A whole slew of other sites have popped up recently, including some extremely well-produced ones. Here's our field guide: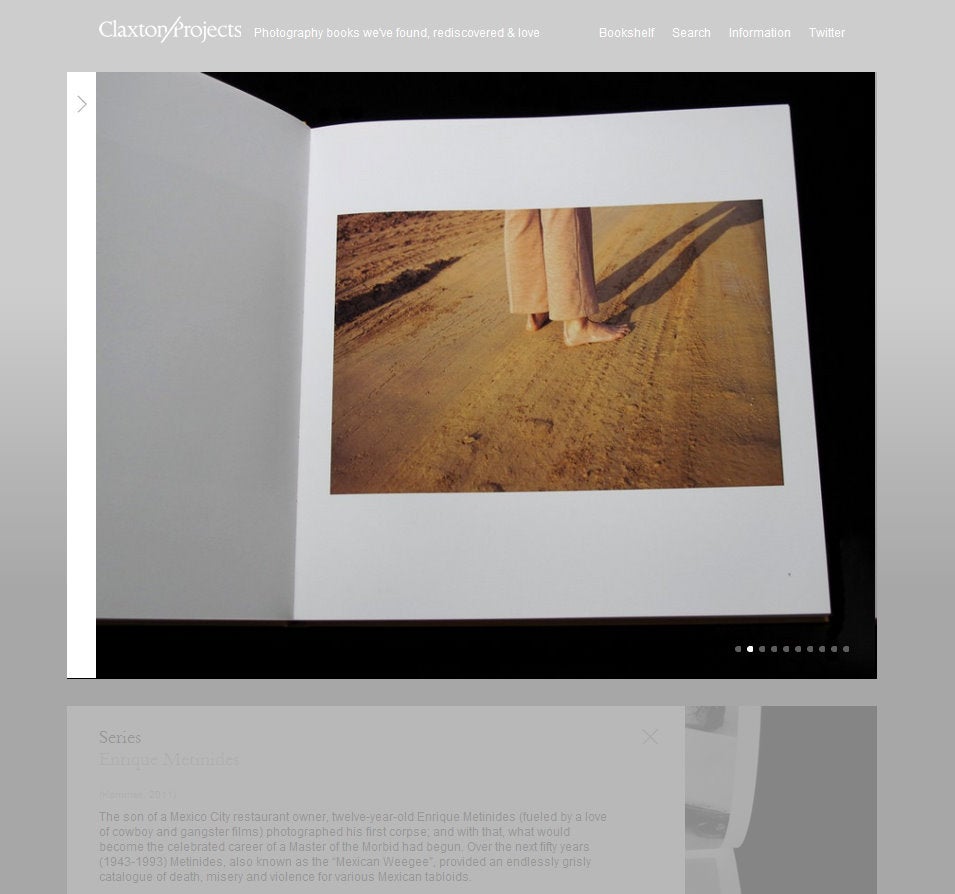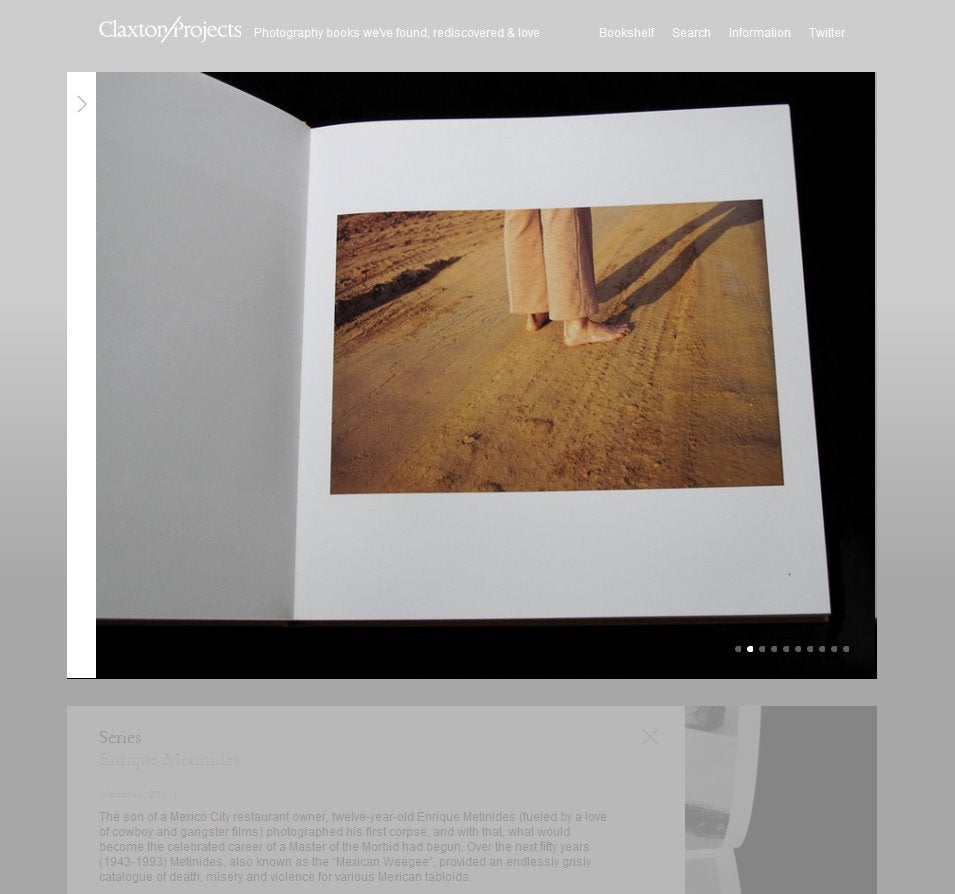 Claxton Projects
The mack daddy of photobook sites, and you can take that to the bank. It's not just that Claxton Projects selects the most "important" books, uses a technically perfect studio setup to photograph them, and displays the images in a pleasing way; this is also the site with the most ambitious writing. If you bookmark only one site, it should be this.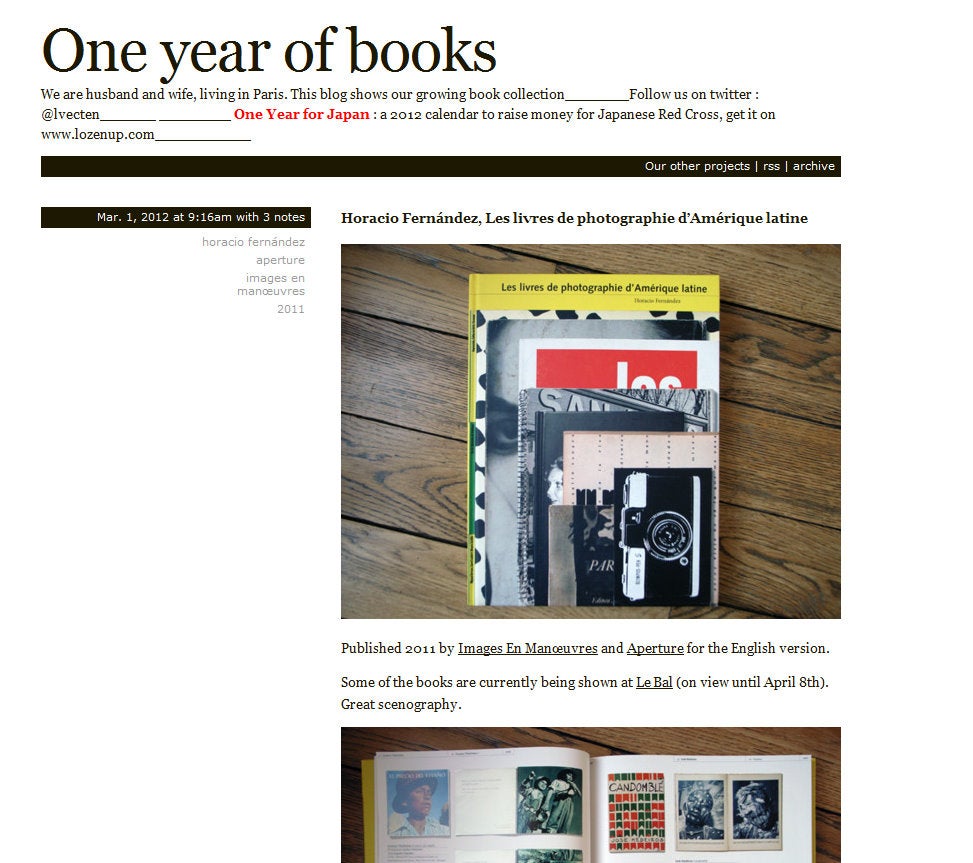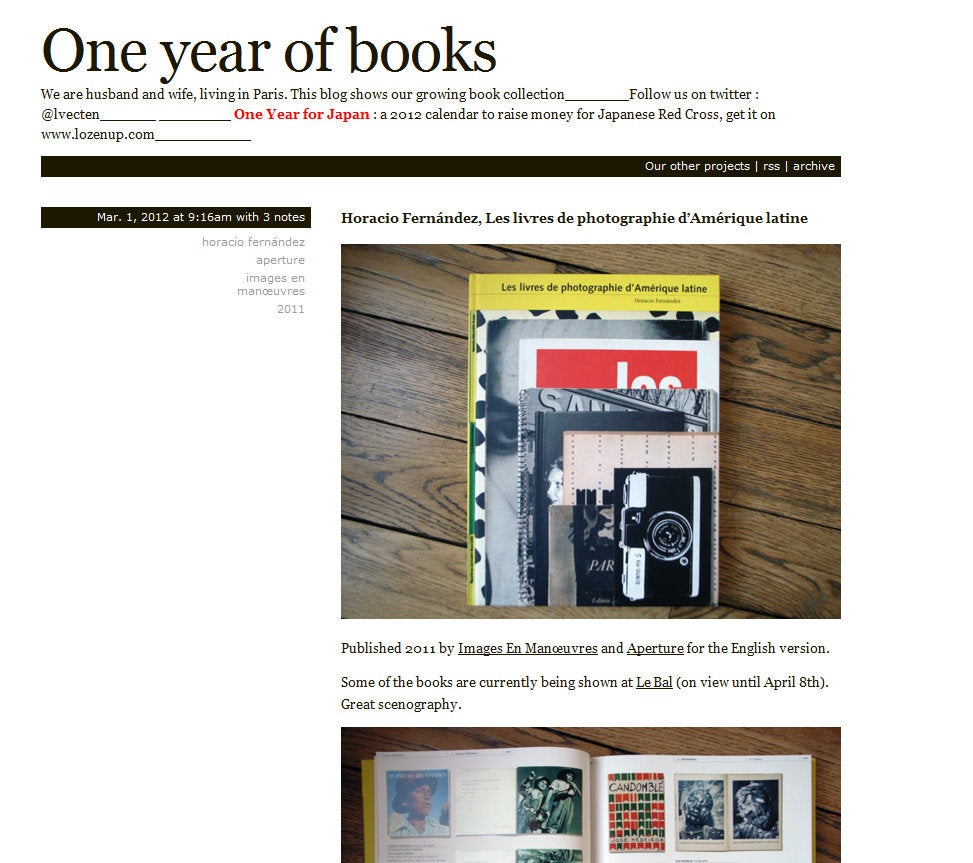 One year of books
The most human photobook site. It's as if the goal of "One year of books" is to give you the physical sensation of holding a book in your hands and looking at it in your (sunny, Parisian) apartment. Features independent publications from all around the globe, and really worth a look.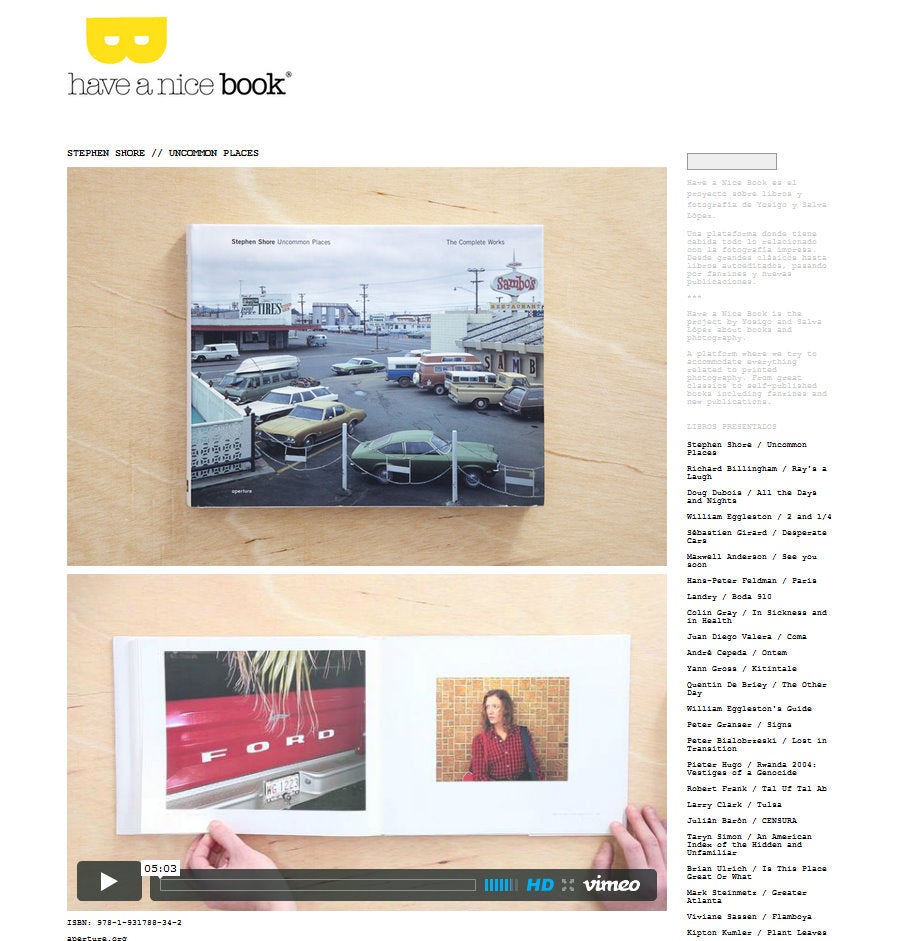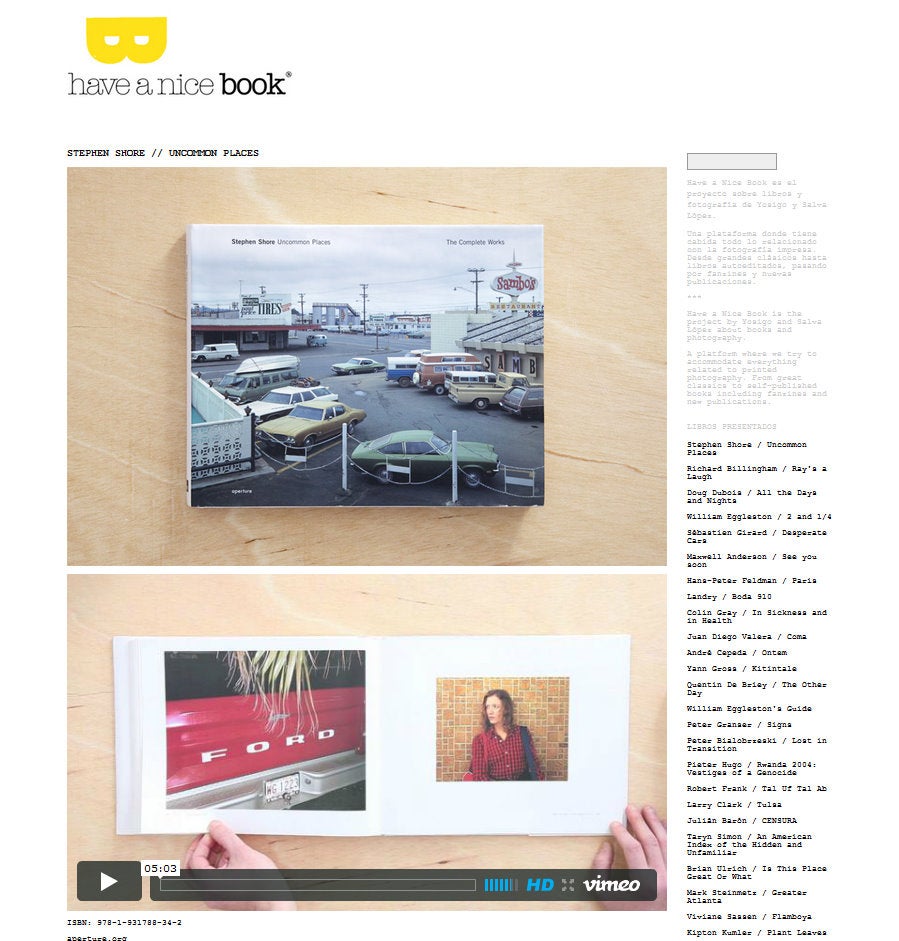 Have A Nice Book
This Barcelona-based site comes in very high on the scale of production values: it features well-made videos of photobooks being turned. Don't forget your cardigan, though–Fleet Foxes and The Cure are featured as background music.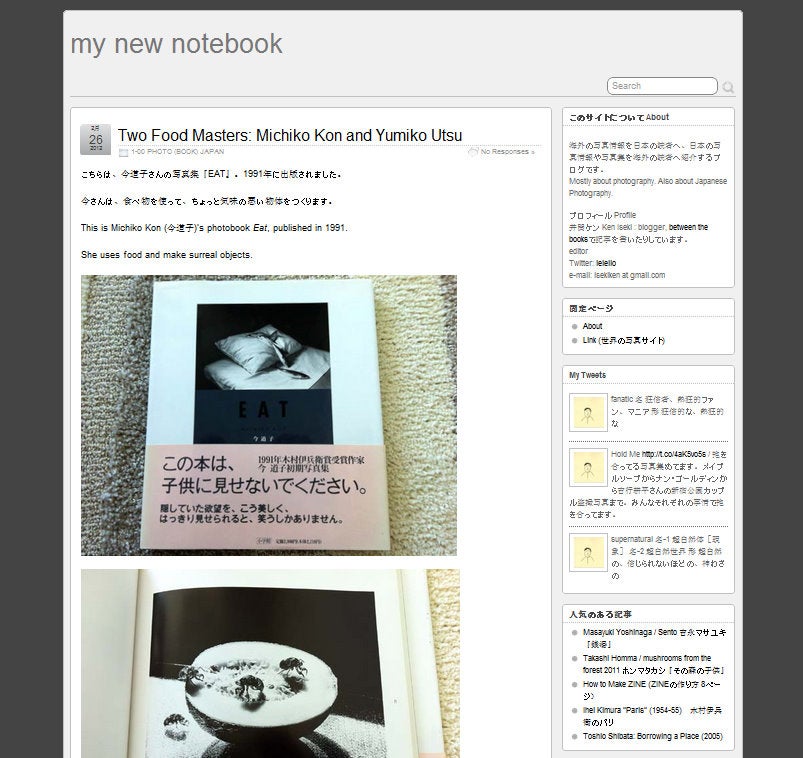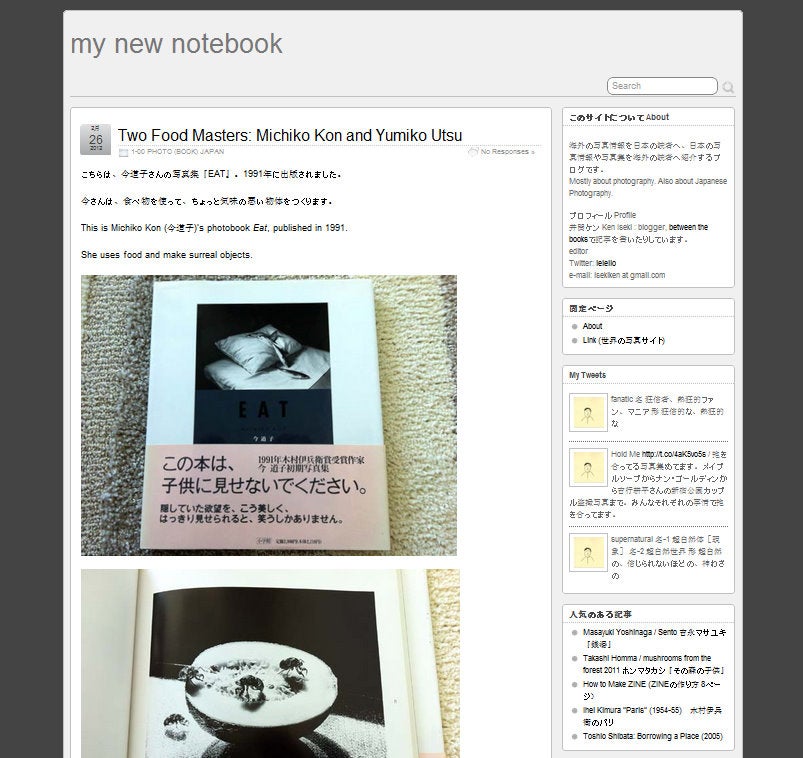 My new notebook
Despite sometimes overwhelming interest in all things Japan, Ken Iseki may be the only native Japanese actively blogging about photography. He's writing in English as well as Japanese, so click through without fear! Recently he's introducing new books and classics together, to find the correspondence between them.
Photolia
Run by Helka Aleksdóttir, the founder of Facebook's "PhotoBooks" group, this site features collectible photobooks both new and old. The books are all photographed against a plain white background, making it easy to see the pages clearly.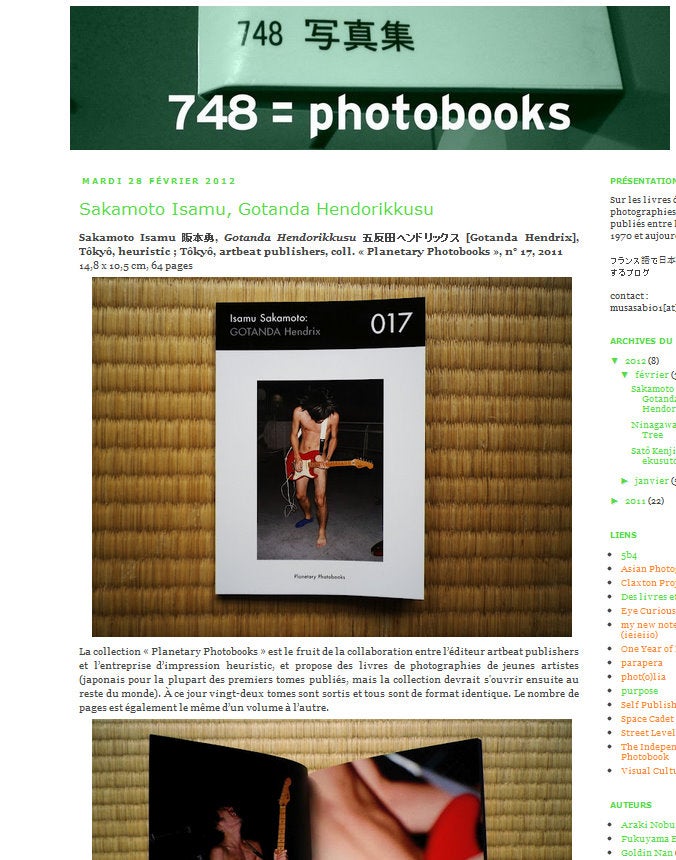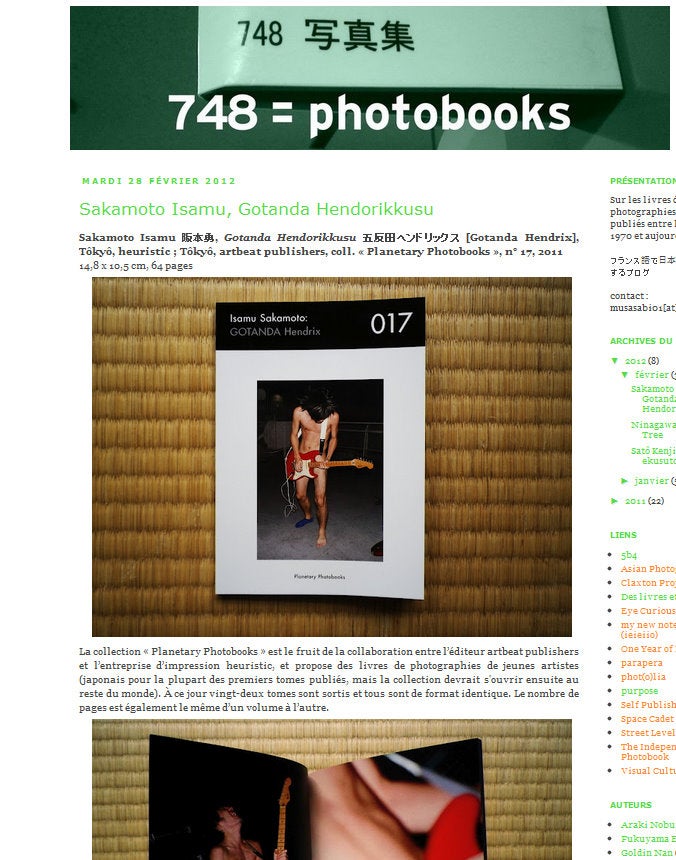 748 Photobooks
If you can read French, I imagine that you will enjoy Lilian Froger's descriptions of Japanese photobooks. If you can't read French, well, you'll enjoy looking at the pictures anyway. Photographing the books on traditional Japanese tatami mats is a nice touch.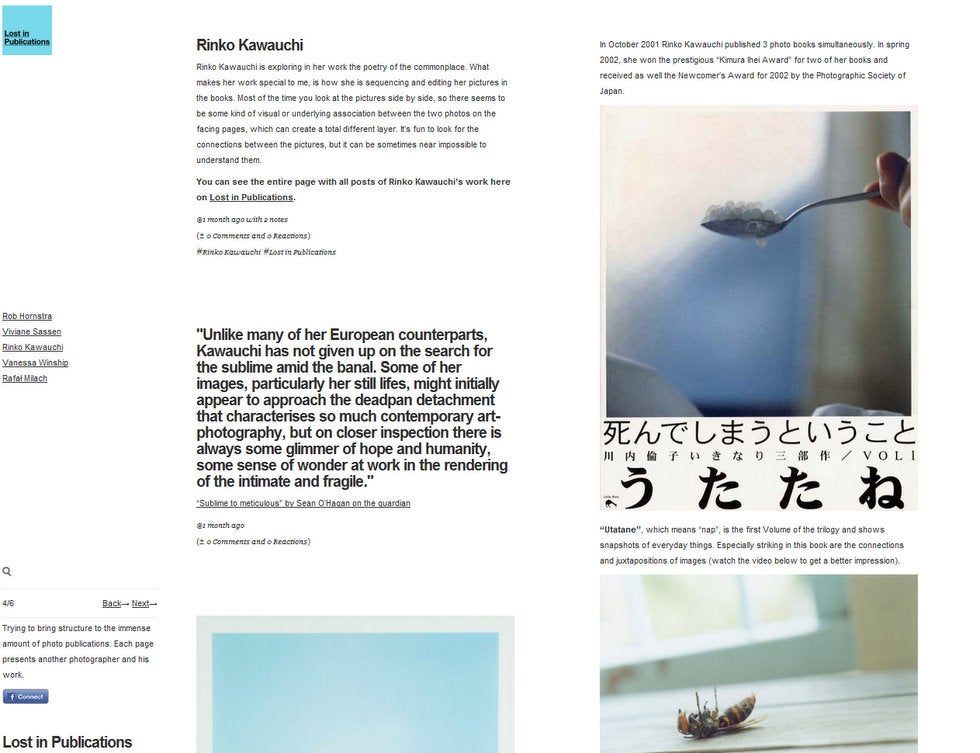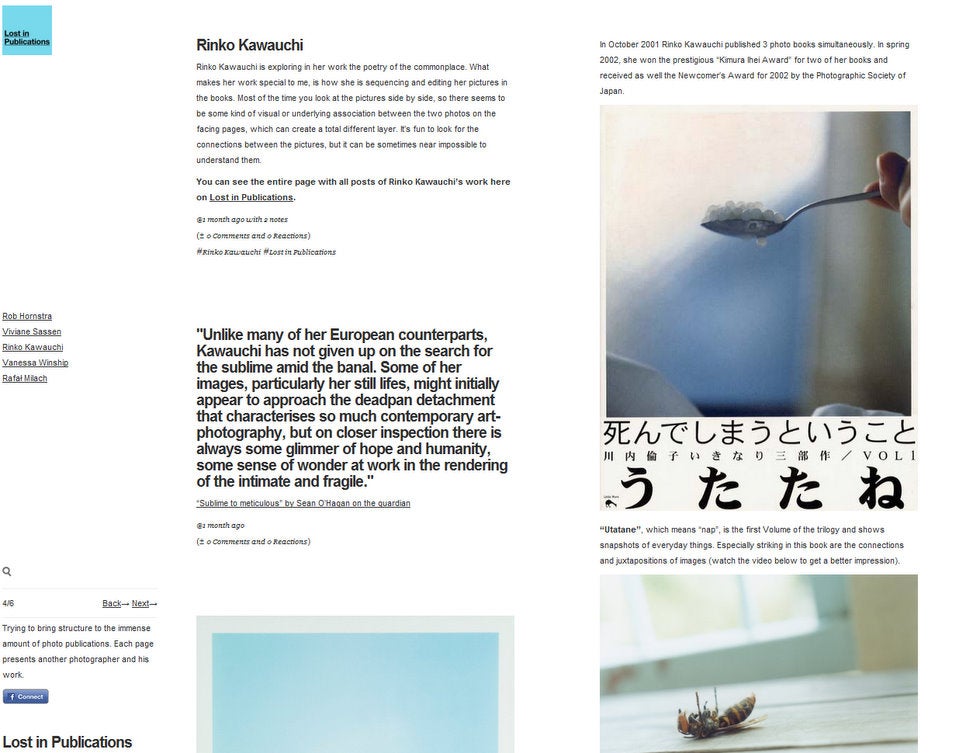 Lost in Publications
A meta-site (somewhat confusingly hosted on Tumblr) which aggregates vidoes, photos, interviews and other ephemera related to particular photographers. It's not strictly for photobooks, but it hosts plenty of book shots and page-turning videos. I'm really hoping the title is a Sister Sledge reference.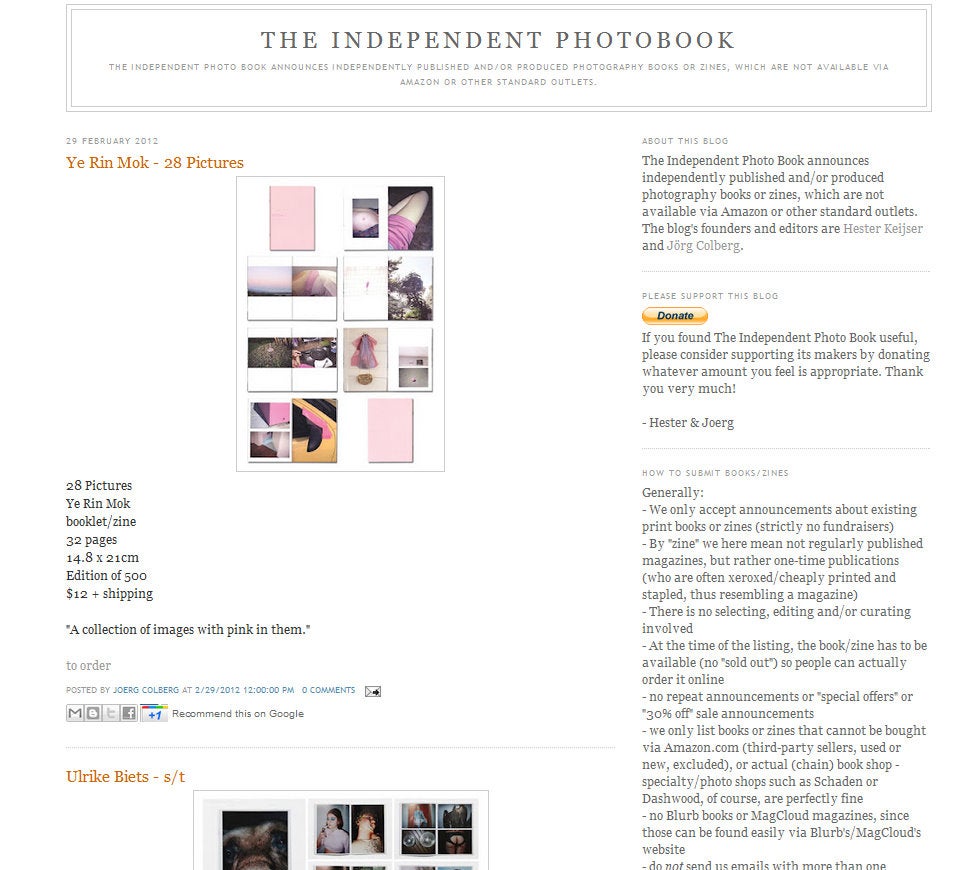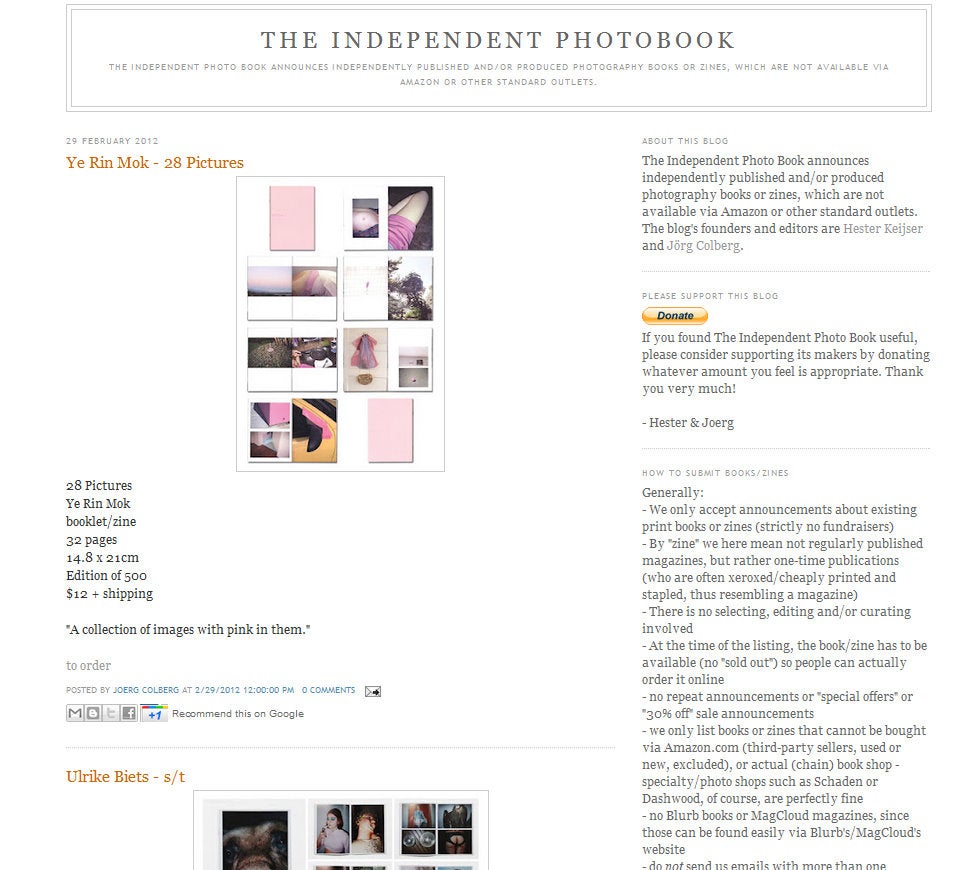 The Independent Photobook
The Craigslist of small-scale photobooks. Publishers send in an image of their book along with information on how to purchase it; it goes online shortly thereafter.