The 10 Best New Photo Exhibits: Winter 2015
Group shows and solo spotlights that you won't want to miss this season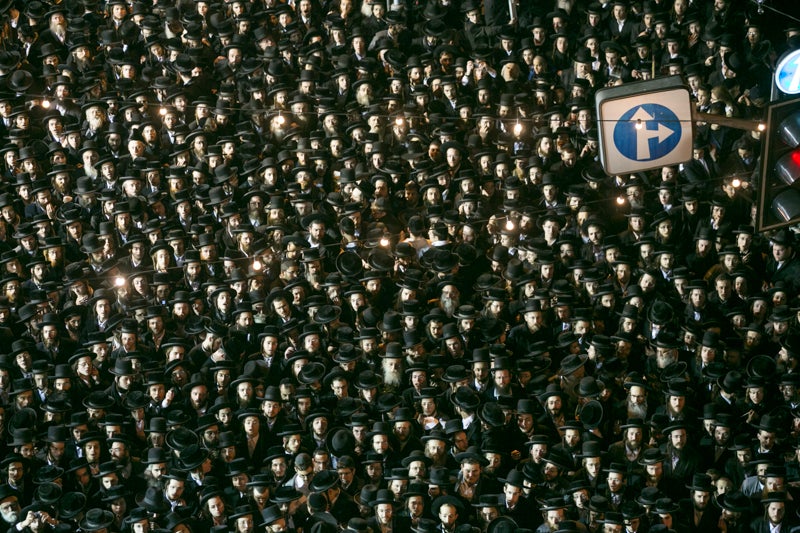 A mass protest of Ultra-Orthodox Jews in the religious neighborhood Me'a She'arim in Jerusalem against violation of the Shabbat in the city
This is the first time images from Israel's oldest newspaper, Haaretz, are being shown in an exhibition in the United States. The newspaper, founded in 1919, and published in Hebrew and English, has long been an important liberal voice in Israeli media. The exhibition chronicles more than fifty color photographs made between 2000 and 2015 as well as front pages from the iconic publication that has increasingly used the photograph as a means for journalistic reportage. The exhibit is organized into five themes central to the publication's coverage: The Israeli-Palestinian Conflict and Occupation; State and Religion; Attitudes towards "The Other"; the Economic Gap; and Erosion of Law.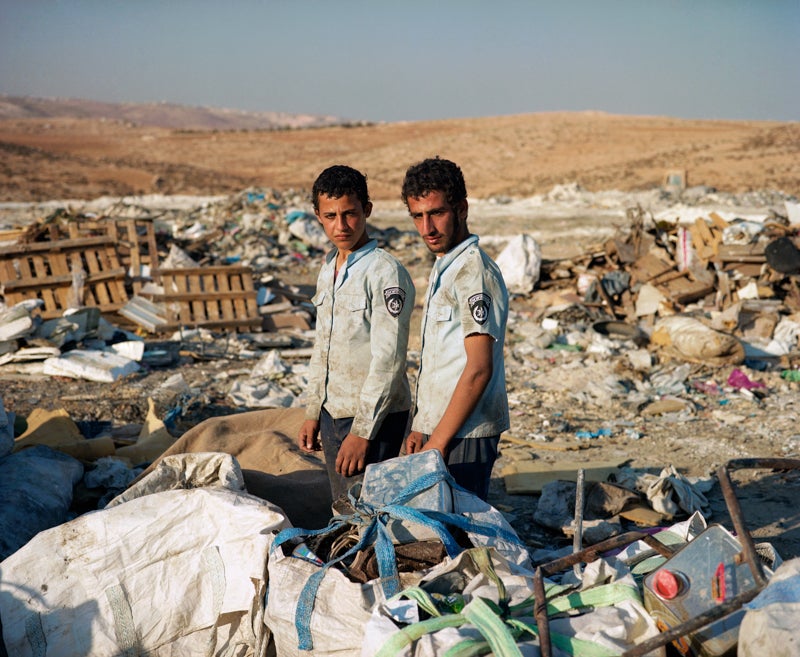 Brothers Ahmed and Mahmoud of Yatta village, near Hebron, collect metal scraps at the nearby landfill in hopes to sell it for a small profit.
To Whom it May Concern: Photographs from the Archives of Haaretz Newspaper | Ronald Feldman Gallery, New York, NY | Through Jan. 30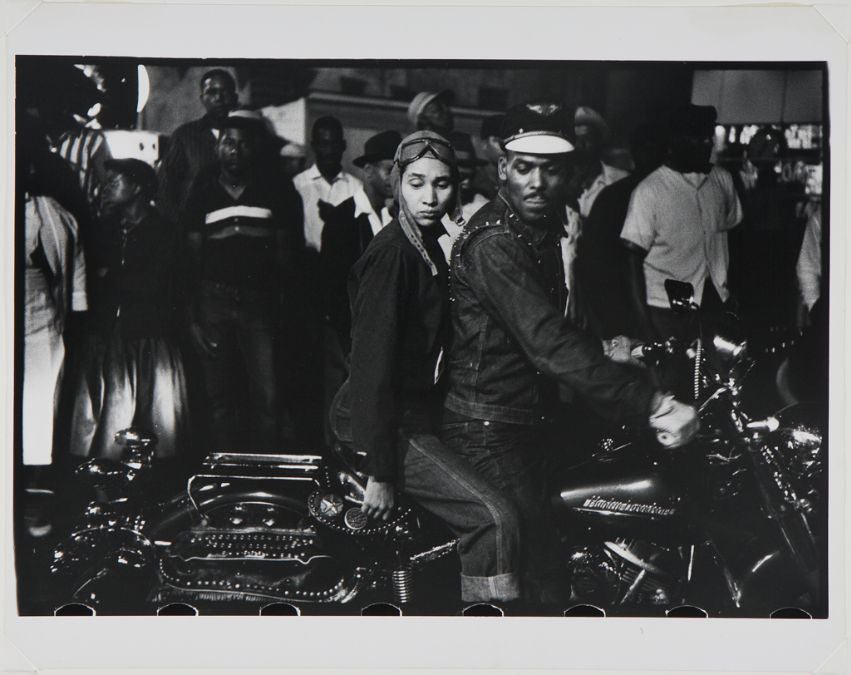 Indianapolis, 1955-56
This exhibition takes a look at the major issues that have arisen over the decades in a medium that can function as both a lens on the moment and a tool for truth—or a persuasive instrument for twisting and enhancing the moment. Including photos by Robert Frank, Malick Sidibé, and Robert Heinecken, this exhibit looks at key developments in photographic history and the ways in which the photographic process is valued for its tradition of reportage, alongside an artistic drive to reframe reality.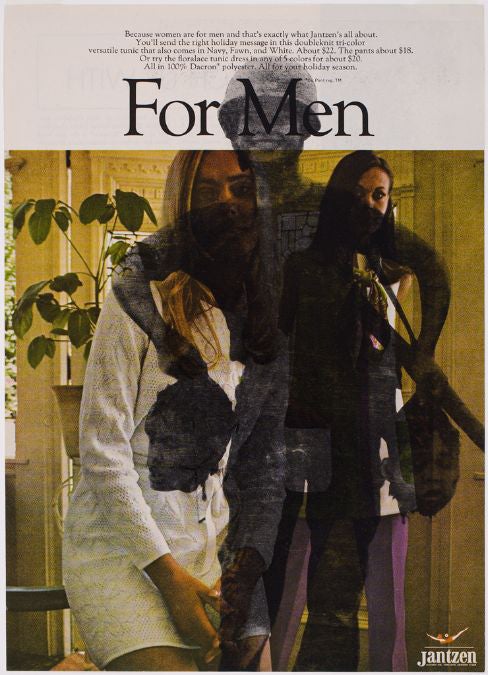 Periodical, 1972
A History of Photography | Harvard Art Museum, Cambridge, MA | Through Jan. 3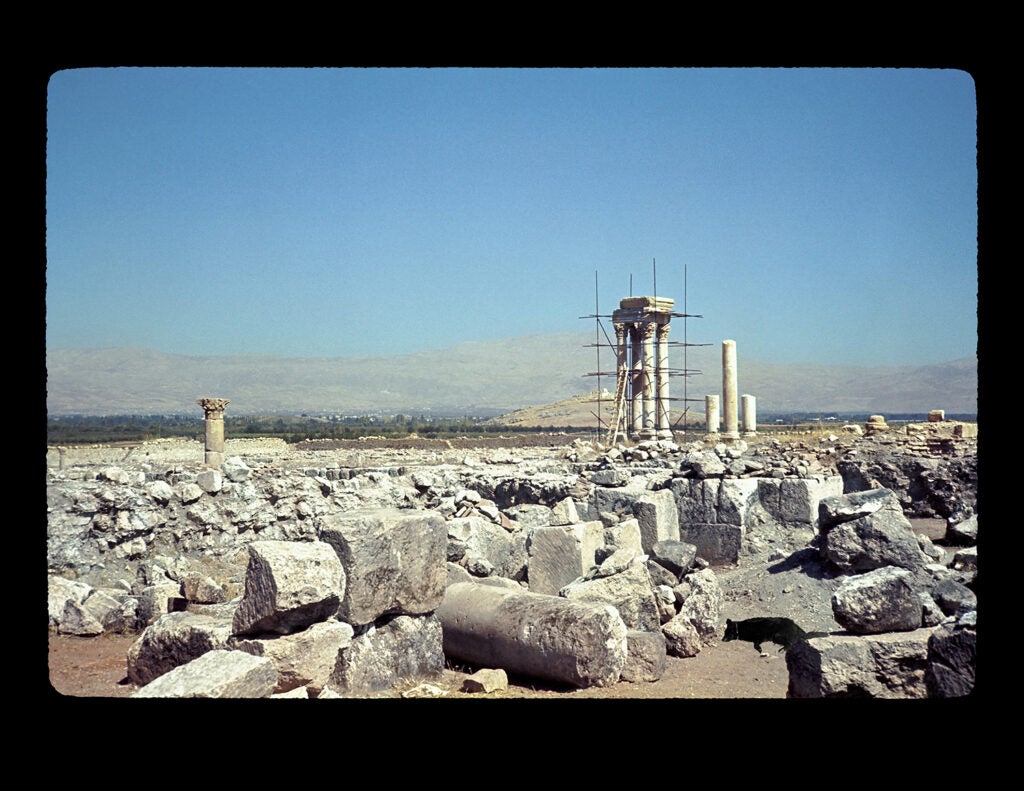 We are a fair people. We never speak well of one another, IV. 1994/2013
While "Ocean of Images: New Photography," the museum's annual photography survey, might seem like the obvious choice for lens-based exhibitions to see at MoMA, the sprawling Walid Raad exhibition is a welcoming discovery. While it deals with many of the same issues as "New Photography," the Lebanese-born photographer is using the traditional role of photographic documentation to represent reality in an entirely new and critical way. Here, Raad imagines himself as one of several historians chronicling the Lebanese civil war in the fictitious Atlas Group. What's interesting about the exhibit, aside from the artist's pure imaginative ability, is the way in which he subverts the photographic medium (his primary artistic tool) in such a realistic manner that the viewer is left to question the "truthiness" of media in its coverage of conflict and major events. "New Photography," on view through March 20, is also a solid discourse on contemporary photographic form and photographic issues, highlighting work by Lukas Blalock, DIS, and Leiko Shiga, among others.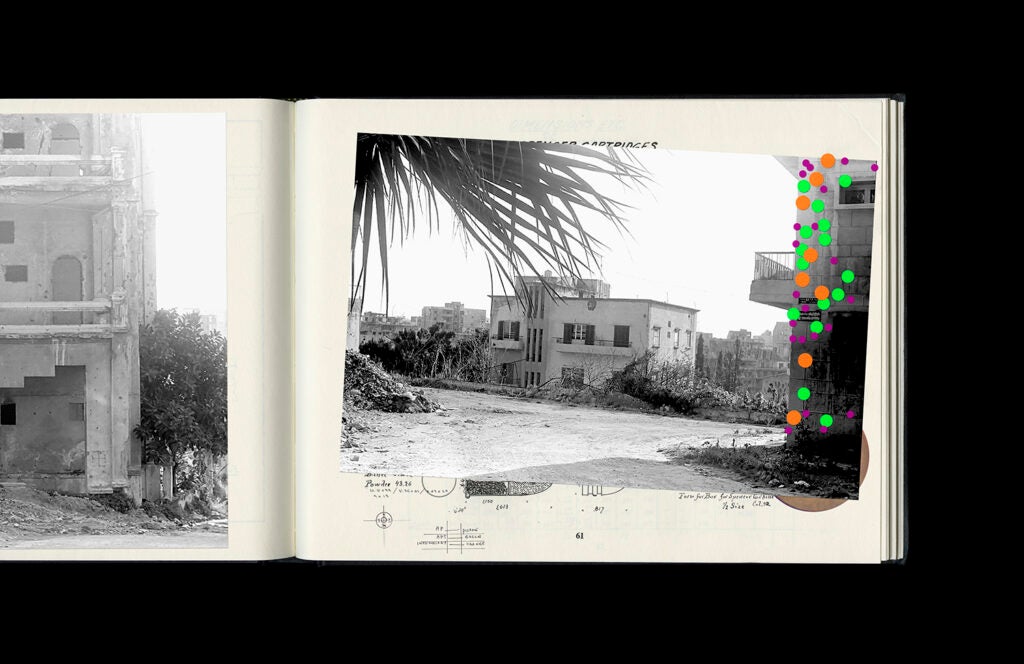 Let's be honest, the weather helped, Saudi Arabia. 1998/2006
Walid Raad | Museum of Modern Art, New York, NY | Through January 31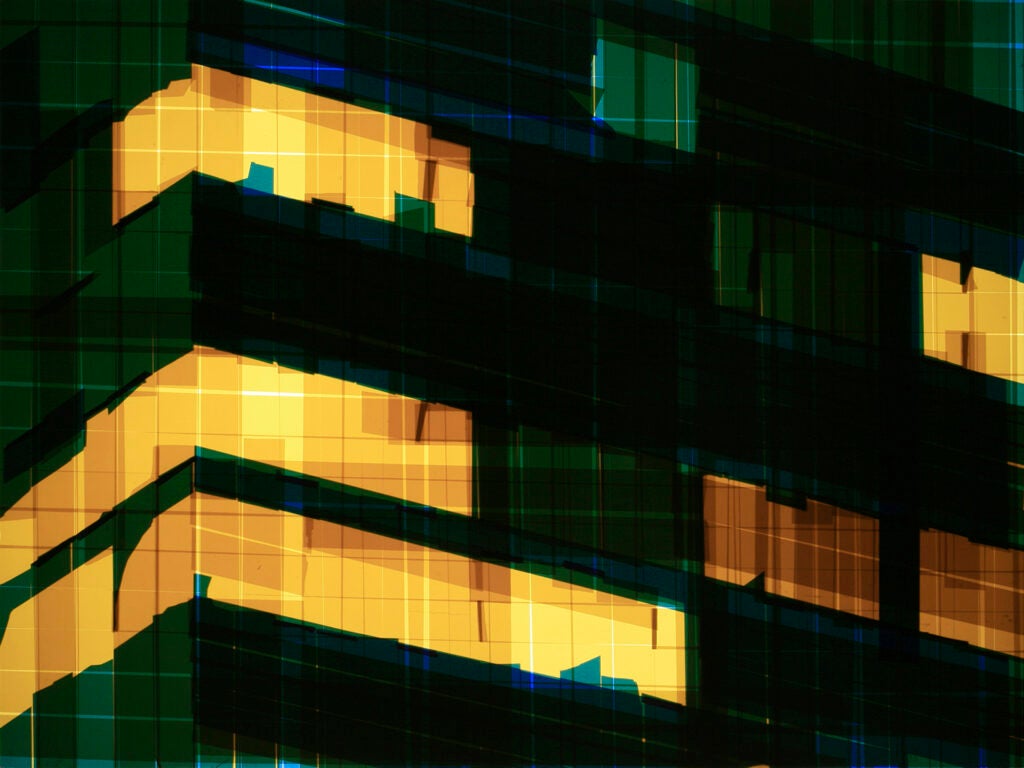 Tape Noir Glimpse 47, 2012
Named after the Amanda Lear song, "I Am a Photograph," and curated by German photographer Marco Breuer—whose works are famously made without the use of the camera or film—this exhibition brings together a group of 27 artists who engage in photographic processes or are concerned with photographic issues. This exhibition, however, doesn't include a single photograph. Instead its concern is looking at photography in principle rather than its physical manifestation, as the photographic image becomes more ubiquitous. And it's a conversation centered on photography's relevance to varying artistic practices, and the ways in which artists are engaging with the photographic process and the capturing of space and time. This is a bold statement coming from one of the preeminent photographic art galleries in Chelsea, and, yet, one that is capturing the interest of many artists and curators who are becoming interested in the dissemination of the photograph and how its meaning has shifted in recent years.
From the series Night Skies, NGC 7654, 2015
I Am a Lie and I Am Gold | Yossi Milo, New York, NY | Through Jan. 23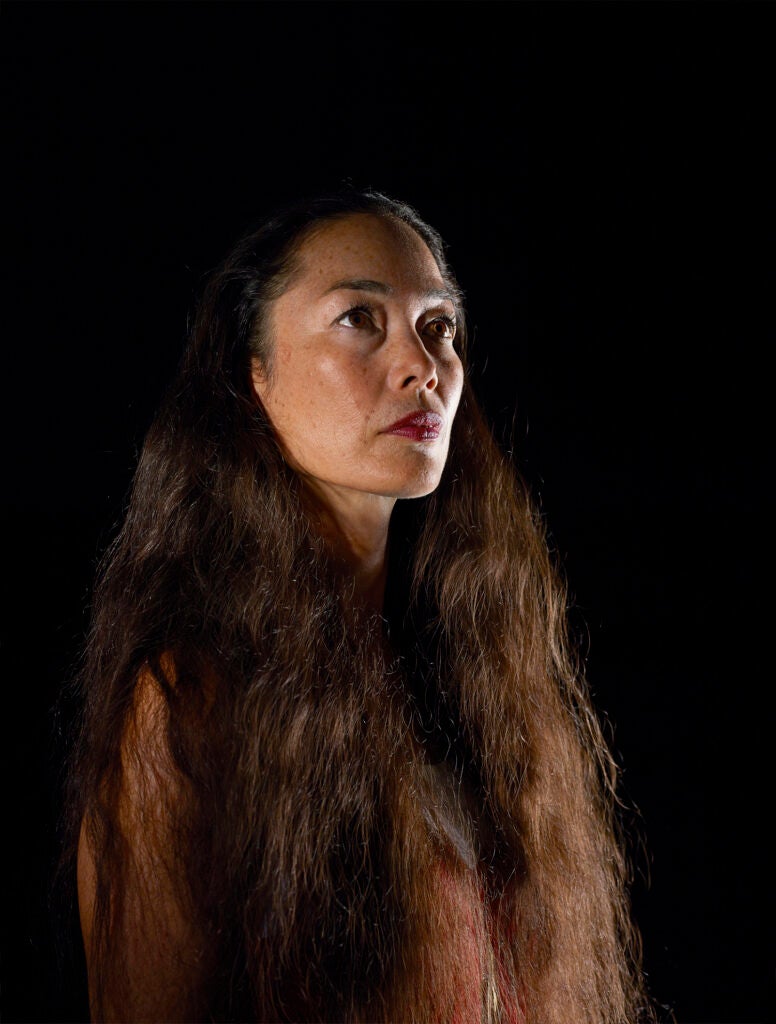 Cecilia, 2013
In two new photographic series, Catherine Opie looks at the cultural significance of the persona and the ephemera of an icon. For "Portraits and Landscapes," the Los Angeles-based artist utilizes the chiaroscuro technique to paint public figures — including designers Kate and Laura Mulleavy of Rodarte, artist Kara Walker, and director John Waters — with dramatic lighting, theatrically amplifying their already public personas with even more bravado. In contrast, she conjures the pastoral American landscape through abstracted blurred form. For "700 Nimes Road" Opie photographed the interiors and ephemera belonging Elizabeth Taylor in an attempt to create an intimate portrait of the late actress. Drawing inspiration from William Eggleston's "Graceland," a portfolio of Elvis Presley's home, Opie attempts to decipher "the relationship to what is human" in regard to the American icon.​ A selection from the portfolio will be exhibited concurrently at the Los Angeles Museum of Contemporary Art's Pacific Design Center January 23 through May 8.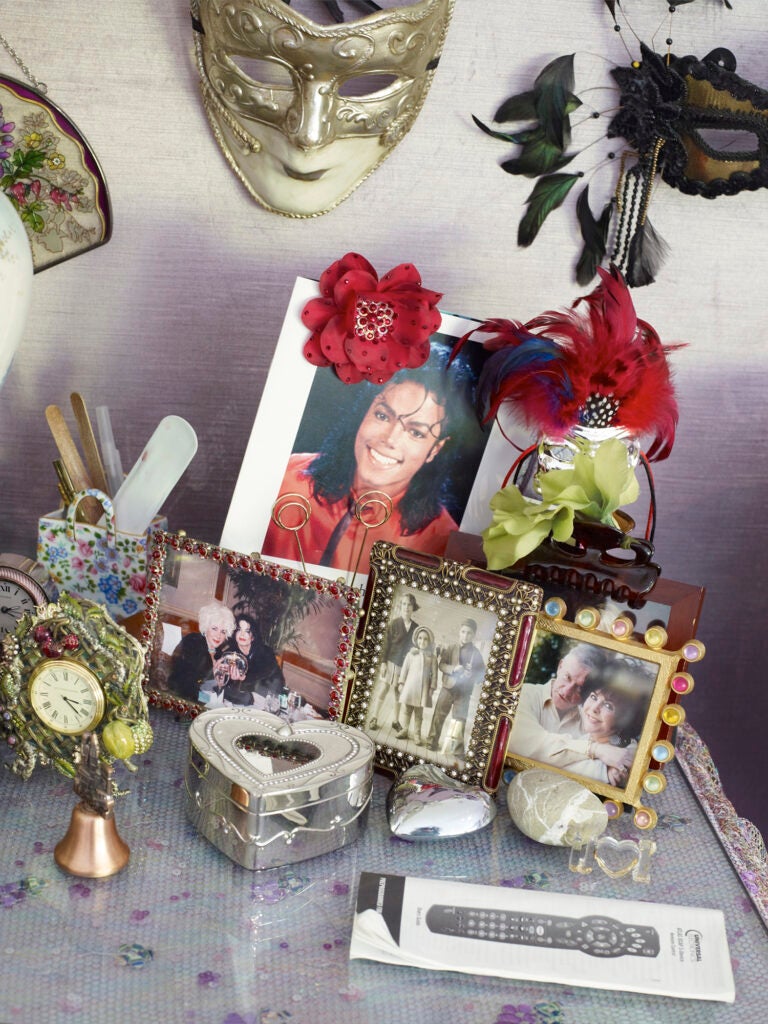 Bedside Table from the 700 Nimes Road Portfolio, 2010-11
Catherine Opie: "Portraits and Landscapes" and "700 Nimes Road" | Lehmann Maupin, New York, NY | Jan. 14 to Feb. 20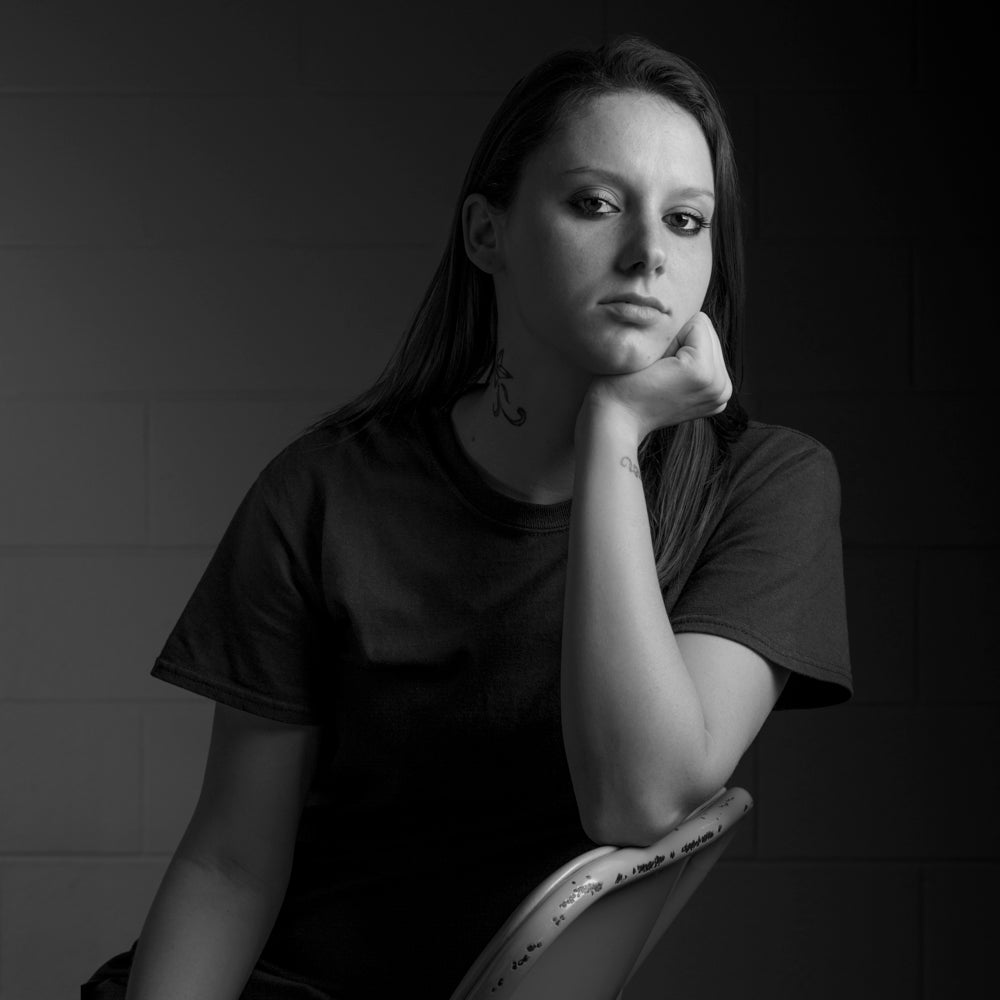 Michelle, 2015
This exhibition is more than meets the eye. Nick Vedros' "Faces of Change" features the portraits of 30 inmates taken from inside the Kansas Correctional Facilities, who are undergoing a program of weekly transformative meetings, as well as documentation of prison life. These portraits are an unflinching look at the positive changes that can happen through prison rehabilitation programs and the enduring human soul beyond the face. The exhibition also features the hopeful words of the participants.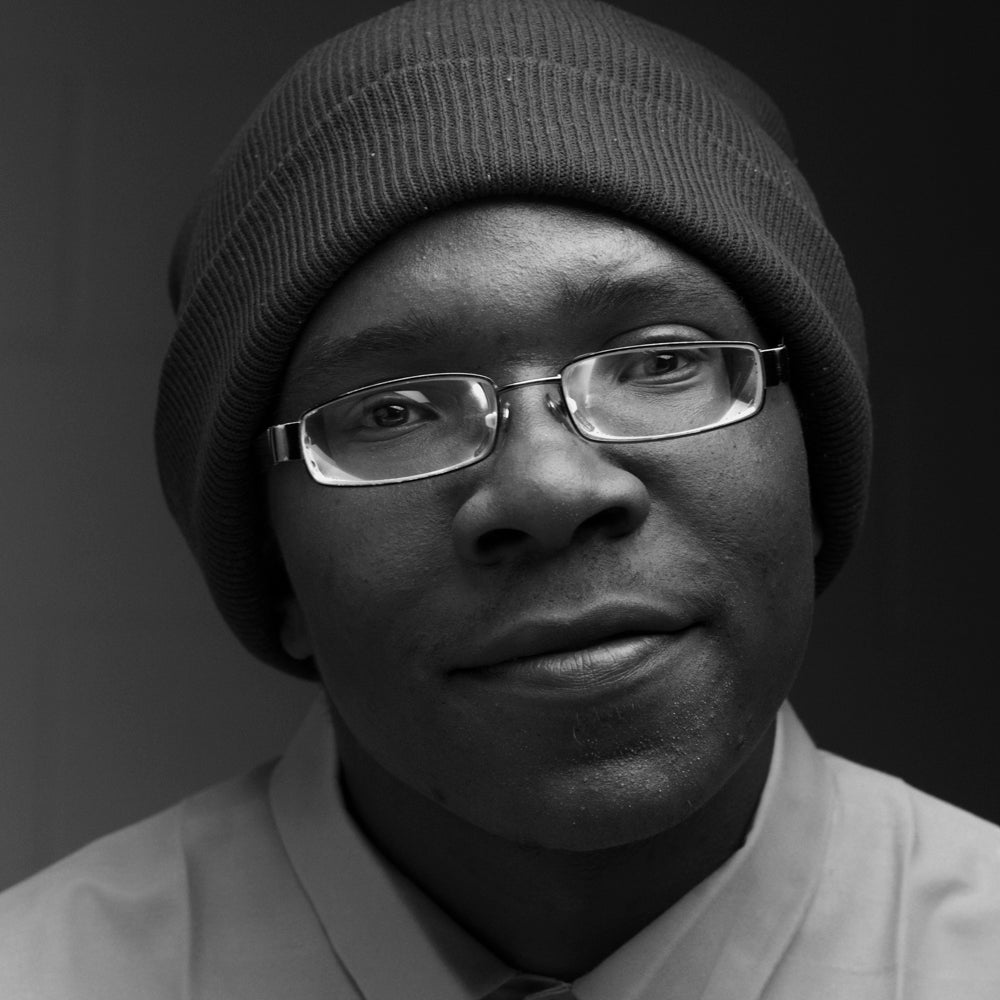 Daryan, 2015
Nick Vedros: Faces of Change | Kemper Art Museum, Kansas City, Missouri | Through Feb. 7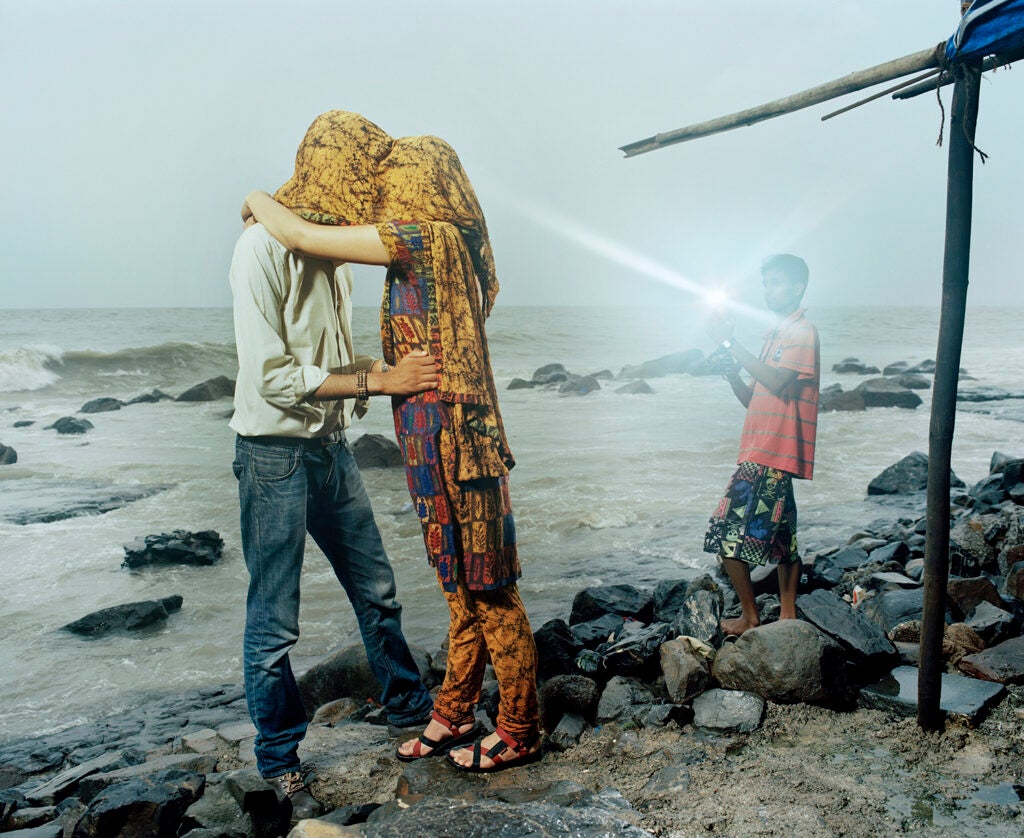 Zindagi, 2014
"Picture This" features the work of four photographers for whom India is a contemporary backdrop or subject of interest in their work. Gauri Gill, Sunil Gupta, Max Pinckers, and Pamela Singh all work within the narrative of Indian politics, community, and issues, creating a complex portrait of a nation through a cosmopolitan lens. Working in the realms of photojournalism, documentary, and art, the photographers depict the marginalized communities, imagined landscapes, Bollywood motifs, and personal experiences of nationality in varying forms.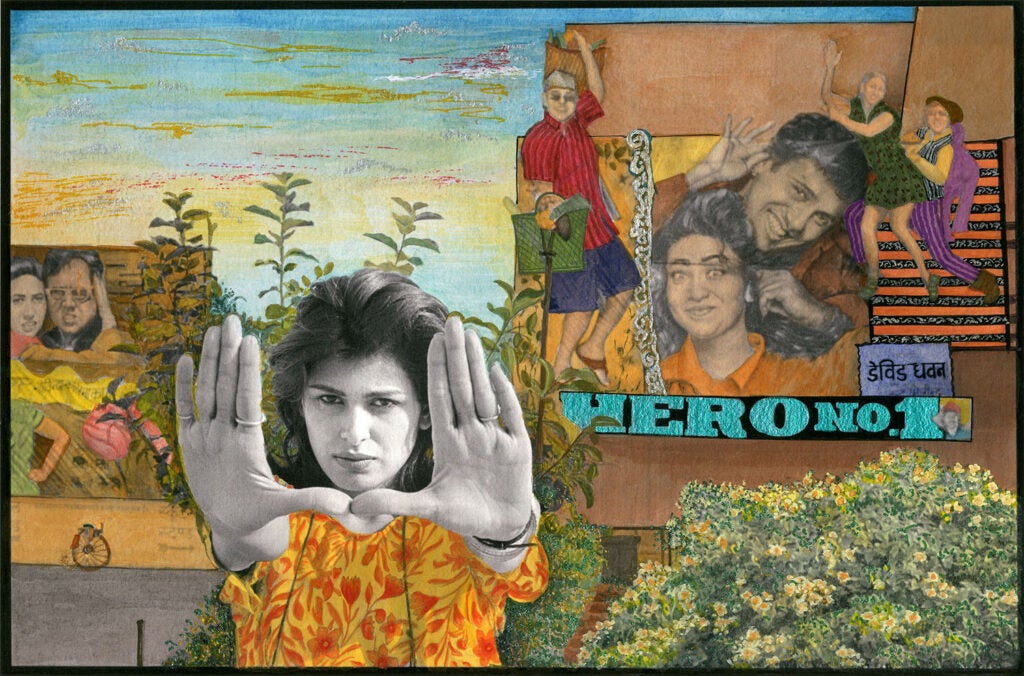 Treasure Map 006, 1994-1995
Picture This: Contemporary Photography and India | Philadelphia Museum of Art, Philadelphia, PA | Through April 3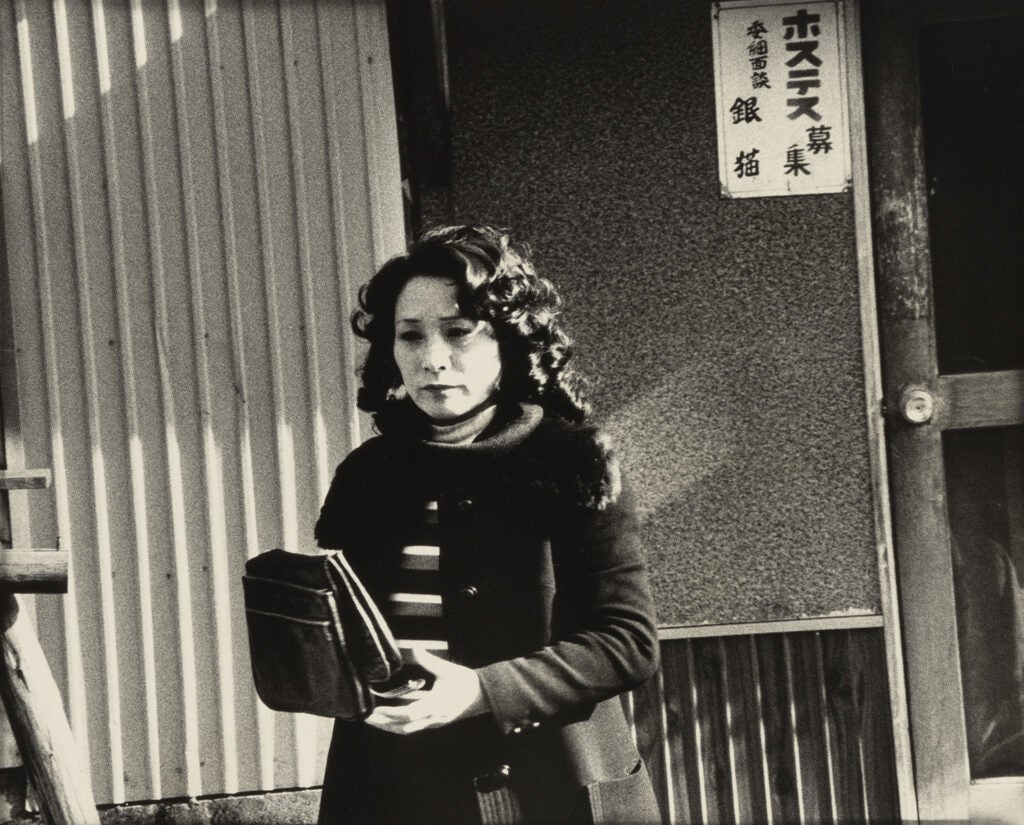 Yokosuka Story #121, 1976
This is the first United States survey of Japanese photographer Ishiuchi Miyako who has spent the last thirty-plus years documenting her childhood home of Yokosuka, Japan, where the U.S. set up a military base in 1945. This is an exhibition devoted to the artist's place within the political narrative of post-war Japan and a female perspective in the largely male-dominated medium in her country. Also on view is a display of contemporary Japanese photography.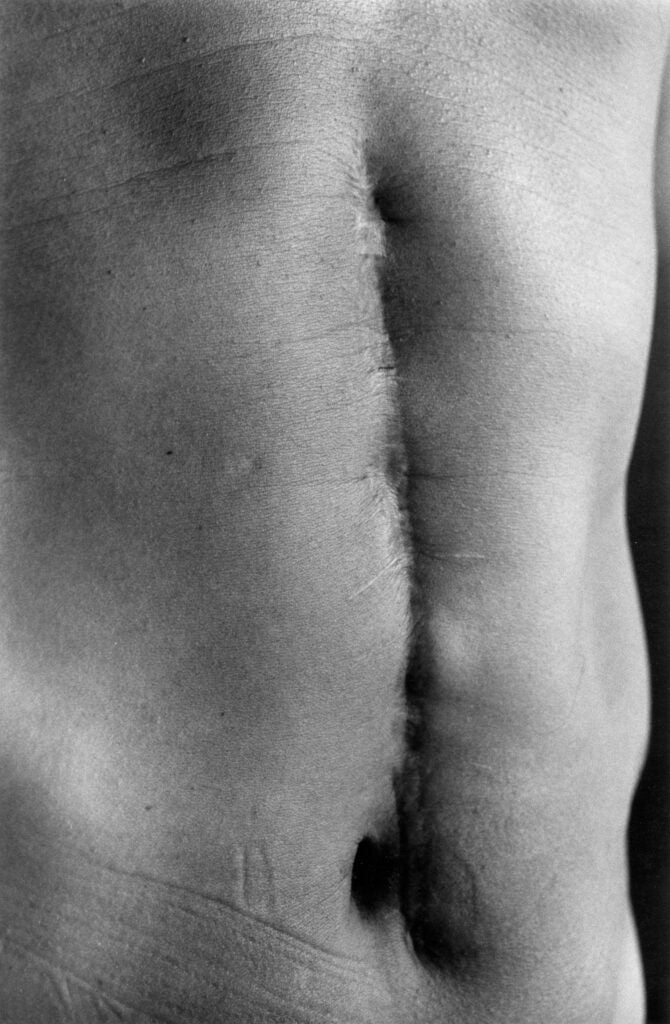 Scars #27 (Illness 1977), 1999
Ishiuchi Miyako: Postwar Shadows | Getty Center, Los Angeles, CA | Through Feb. 21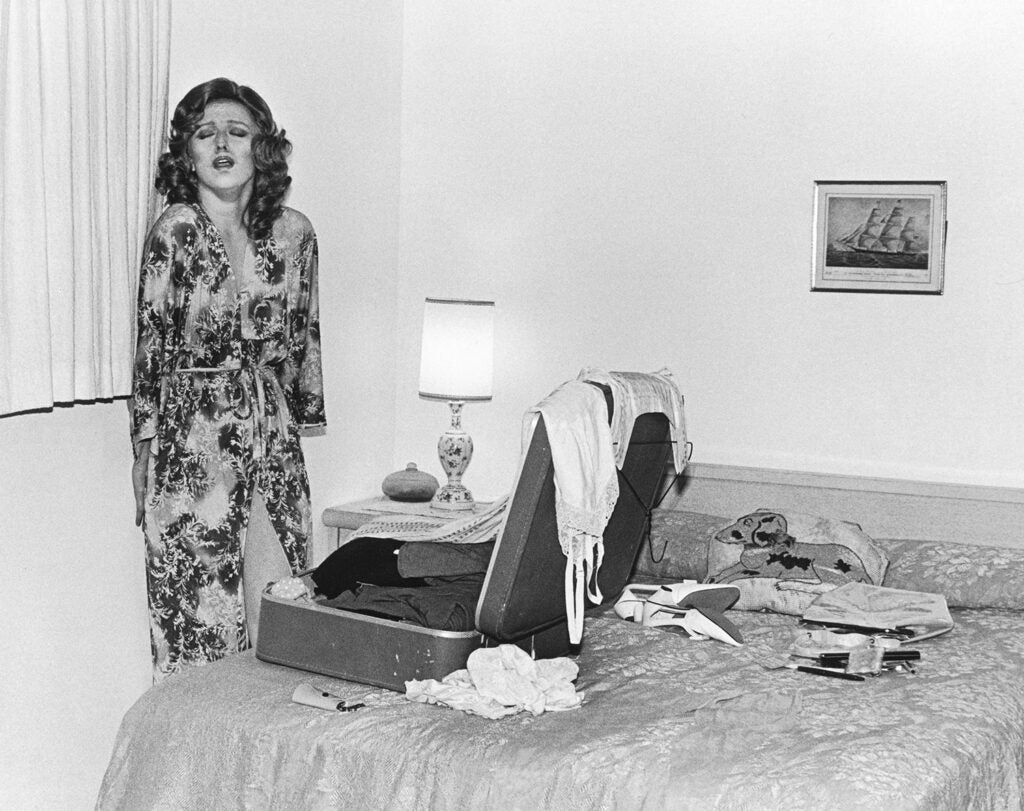 Untitled Film Still #12,1978
In an ironically titled exhibition, "Nothing Personal" is a representation of the very intimate workings of three female artists who have made careers out of their interpretations of self and personhood. Artist Zoe Leonard has made work throughout her career about her queer identification, leading artist collectives such as Fierce Pussy and participating in AIDS awareness movements. For this exhibition, her fictional images for filmmaker Cheryl Dunye's character, Fae Richards, are on display as a personal archive. Cindy Sherman's iconic Untitled Film Stills are a staging of American moving picture issues and themes starring herself. And Lorna Simpson's video work features two independent characters moving through daily life in the mid-19th and mid-20th centuries.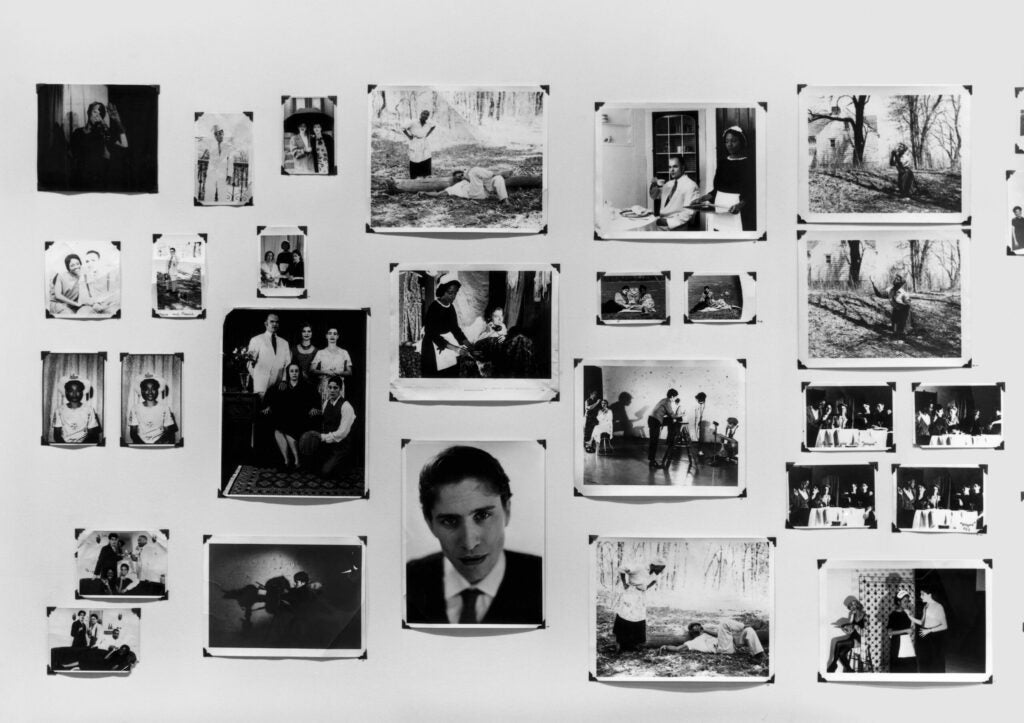 The Fae Richards Photo Archive, 1993–96
Nothing Personal: Zoe Leonard, Cindy Sherman, Lorna Simpson | Art Institute Chicago, Chicago IL | Jan. 23 through May 1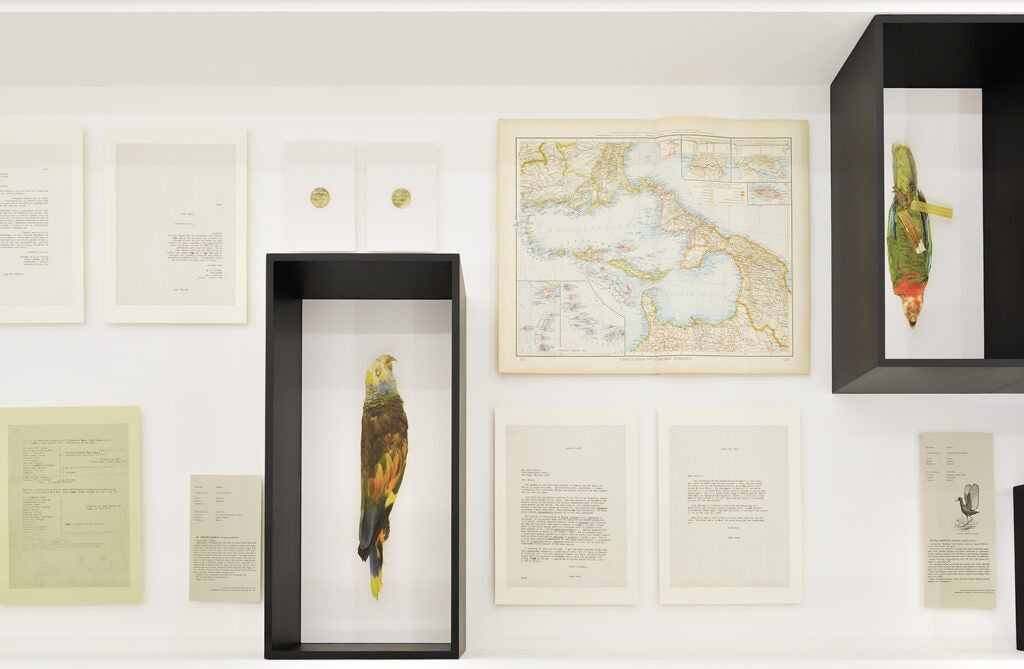 Detail of Field Guide to Birds of the West Indies, 2015
In typical Taryn Simon fashion, the conceptual photographer moves the viewer through the museum space in an intriguing form of classification and contemporary cataloguing. Her photographs are at once a tribute to James Bond ephemera and iconography and a West Indies native bird taxonomy depicting all of the birds featured in the 24 007 films. It's also a nod to James Bond, the ornithologist who studied birds of the West Indies, and whose name was inspiration for Ian Fleming's main character in his novels.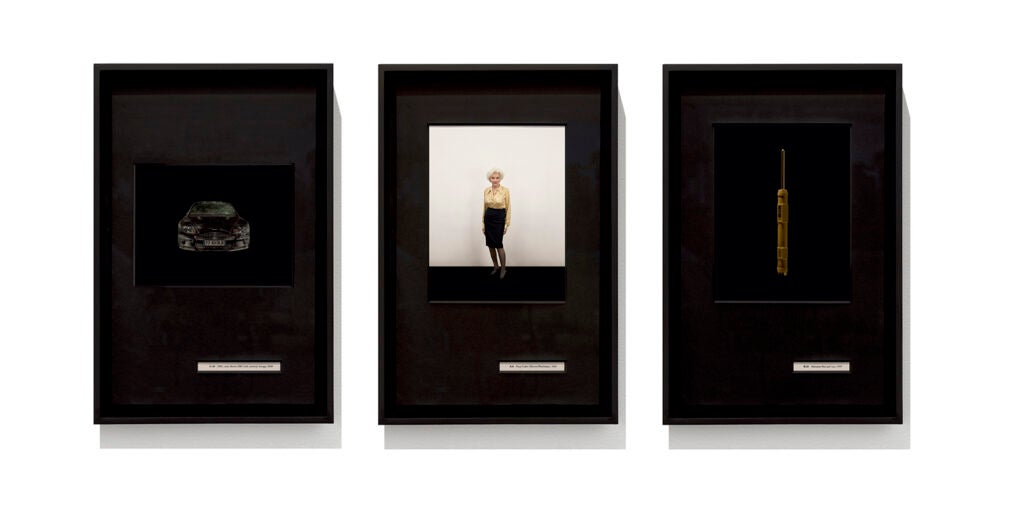 42 2008 Aston Martin DBS (with continuity damage), 2008; A.6 Pussy Galore(Honor Blackman), 1964; B.65 Plutonium Rod and Case, 1999.
Taryn Simon: Birds of the West Indies | Eastman Museum, Rochester, NY | Feb. 13 through May 15
As we usher in a new year, photographic exhibitions seem to be looking ahead too—in an attempt to define the role of the photograph in contemporary art. The following exhibitions question the fundamentals of the medium and pay homage to photographic greats.