The 10 Best New Photo Exhibits Of Fall 2015
Group shows and solo spotlights that you won't want to miss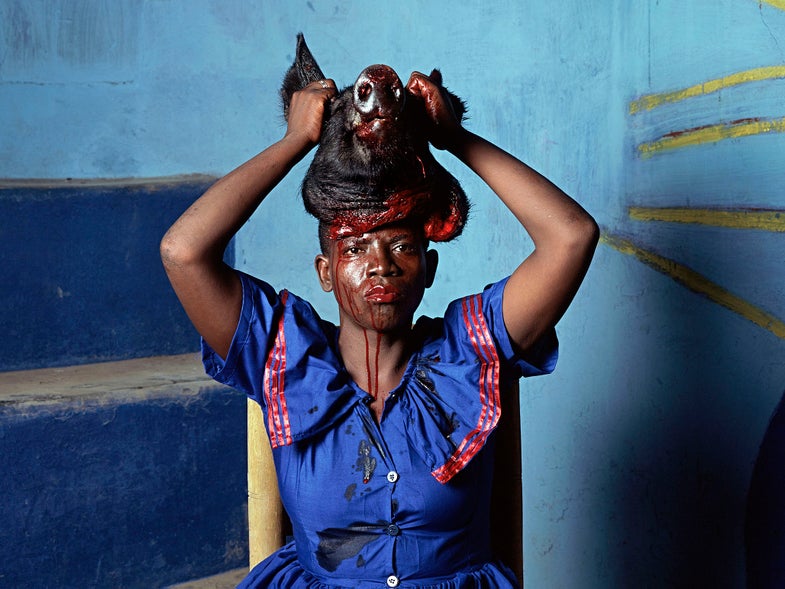 Fun Valley, South Fork, 2013.
In a celebration of humanity, and more precisely American culture, Alec Soth took to Colorado on a road trip in 2013, photographing moments of vulnerability and the everyday rituals of people he came across. Not unlike his other works focusing on American culture, this series is a tribute to the kitsch, mundanity, and an examination of the relationships he see with his lens, that while often romanticized, are actually representative of the ordinariness of the human experience.

Dave and Trish. Denver, 2013. © Alec Soth
Alec Soth: Colorado Dispatch | Denver Art Museum, Denver, CO | Through Nov. 29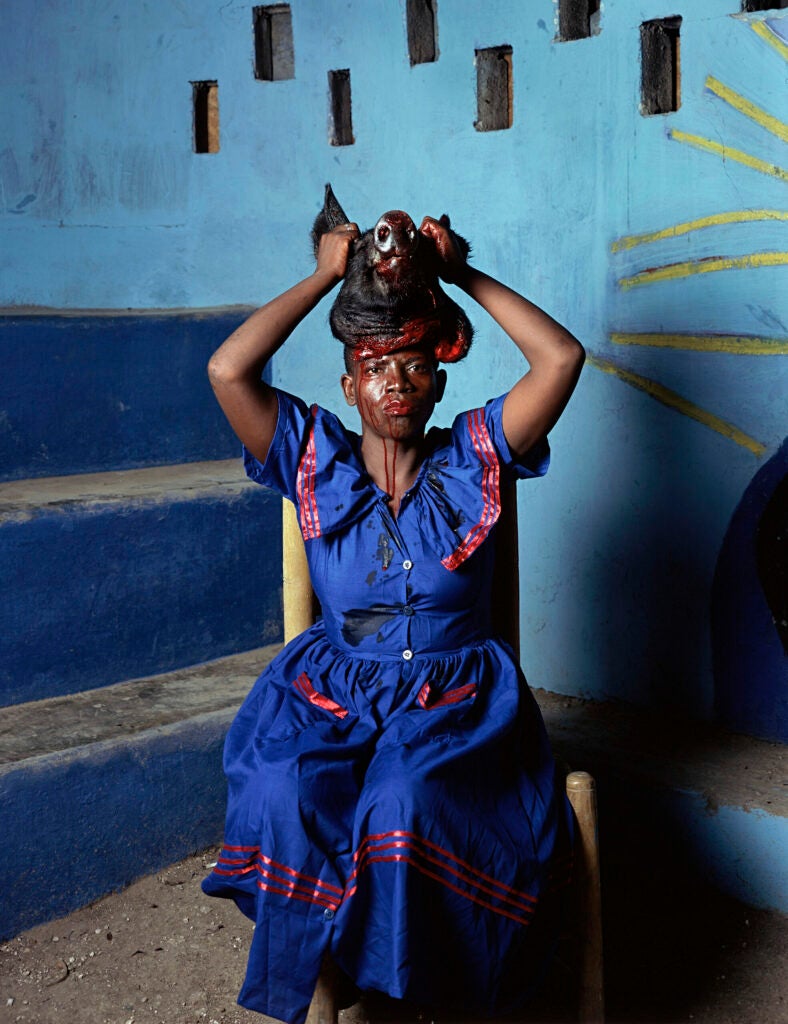 As Above So Below, Port-au-Prince, Haiti, 2013.
New York-based photographer Deana Lawson first began her series one decade ago while living in Brooklyn, documenting black culture in the borough. She then began to move her investigation outward—to Louisiana, Haiti, Jamaica, Ethiopia, and the Democratic Republic of the Congo—making images that refer to the history, psyche, and global references to black culture and black identity, which she says also, "concern and affirm the sacred black body." The strangers she meets in various communities become the subjects of staged portraiture and references to gender, sexuality, spirituality, social history, and the collective consciousness.
Mama Goma, Gemena, DR Congo, 2014
Deana Lawson | Art Institute Chicago, Chicago, IL | Through January 10, 2016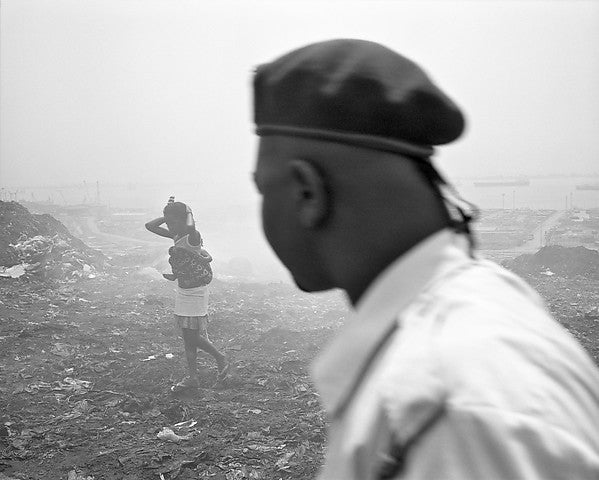 Woman and her baby, Roque Santeiro market, 2007
South Africa-based photographer, Jo Ractliffe, has spent her career documenting life and landscapes between inner-city Johannesburg (where she currently resides) and Cape Town (where she was born). This exhibition, however, focuses on three series she shot in Angola and South African border areas which look at the implications of the Angolan Civil War and the Border War, which were fought by South Africans in what she calls a "secret, unspoken location where brothers and boyfriends were sent as part of their military service." Also on view through March 6 is "In and Out of the Studio: Photographic Portraits from West Africa," which highlights 80 theatrically vibrant portraits, made by professional and amateur photographers between 1870 and 1970 in West Africa.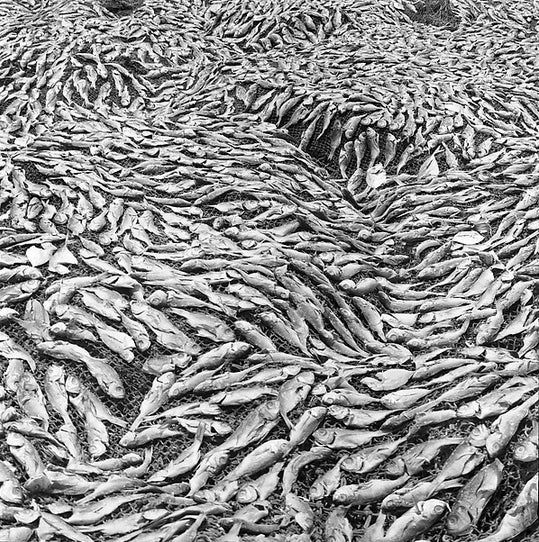 Drying fish on the beach at Ilha, 2007
The Aftermath of Conflict: Jo Ractliffe's Photographs of Angola and South Africa | Metropolitan Museum of Art, New York, NY | Through March 6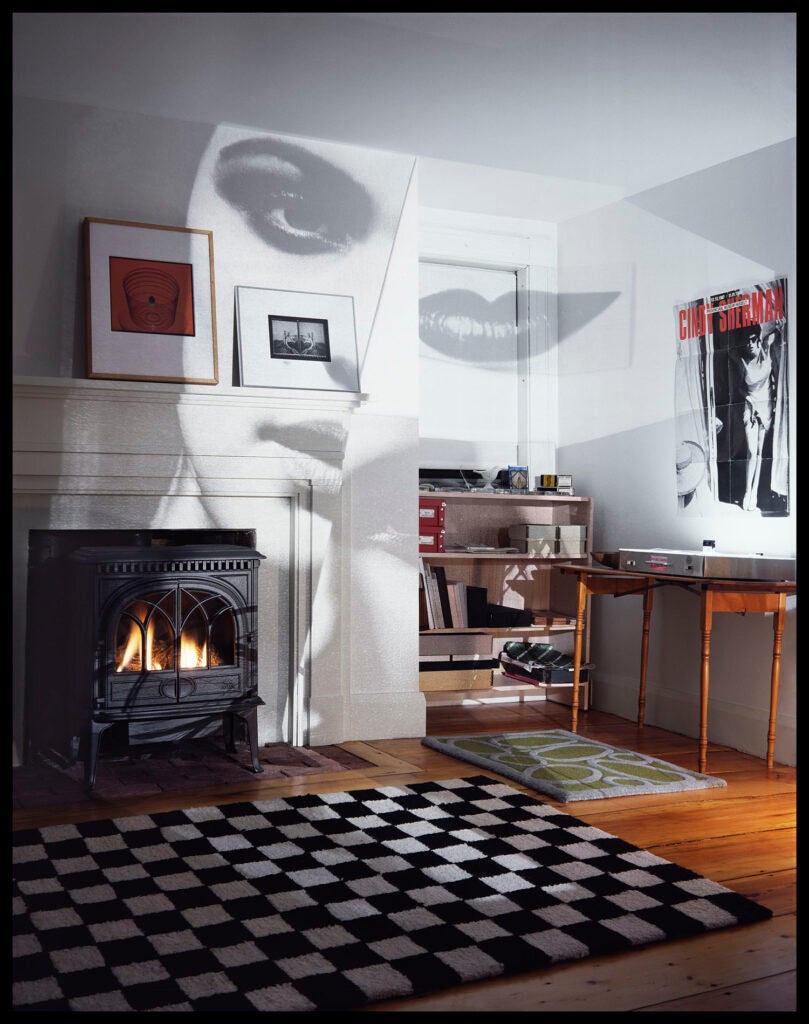 Projections No. 5, 2007
This is the first retrospective of photographer Rose Marasco, who has spent the last 35 years photographing in and around Portland, Maine, working with the urban and natural environments to explore concepts of framing, composition, point of view, and orientation. These formal elements become subjects of poetic photographs which include domestic objects culled from her own home and natural tableaux of the surrounding municipality.

Bailey Island – Women, 1996
Rose Marasco: index | Portland Museum of Art, Portland, Maine | Through December 6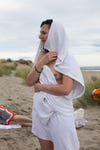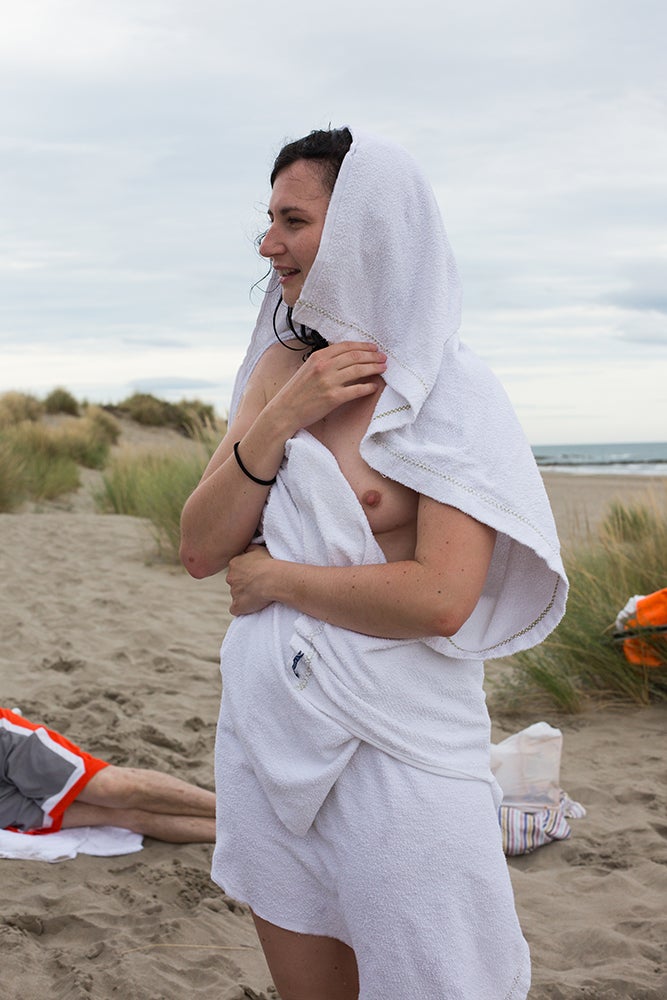 Carmen Camargue, 2013
While it may be impossible to group the varied work of Wolfgang Tillmans into one distinct genre, his photographic artistry is at its base centered on one central theme: a hopeful display of the potential of the photograph to invite curiosity for the medium and varying methods for display. In a time when the image has become a ubiquitous tool for communication, his images aim to resonate with the viewer on an emotional level. This exhibition is a survey of the artist's oeuvre—from images that are the product of experimentation with various materials and photographic processes, to portraits of friends and strangers and still lives of his environment, to book page collages, to more recent hyperreal digital works.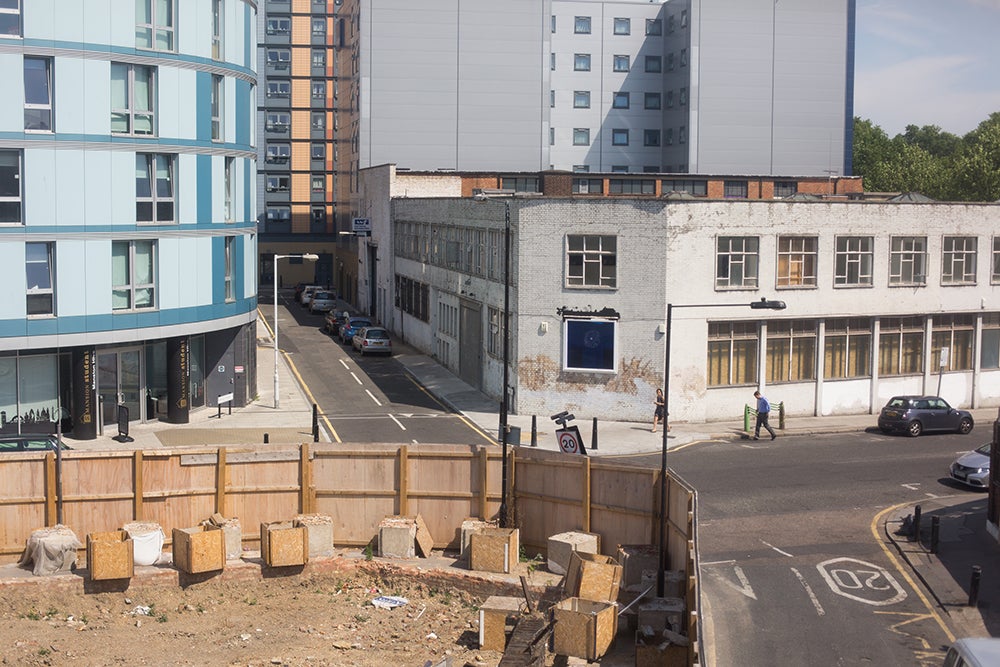 shit buildings going up left, right and centre, 2014
Wolfgang Tillmans PCR | David Zwirner, New York, NY | September 16 through October 24

Olson House Door, 2010
James Welling first became acquainted with the work of Andrew Wyeth as a teenager and has since been interested in the quiet paintings of the artist and the surroundings from which he based his landscape scenes. In a tribute to his own past, as well as a study of the legacy of Wyeth, Welling spent five years between Cushing, Maine and Chadds Ford, Pennsylvania (the site of the museum) studying the landscape as it changed throughout the year. The resulting images are a study of the spaces Wyeth inhabited and Welling's own interpretations of his surroundings. His "Gradient" sculptures, taken from digital color samples of natural materials in the area and displayed throughout the museum's grounds, offer a conceptual counterpoint to the photographs.

Renfield, 2011
Things Beyond Resemblance: James Welling Photographs and Gradients | Brandywine River Museum of Art, Chadds Ford, PA | Through November 15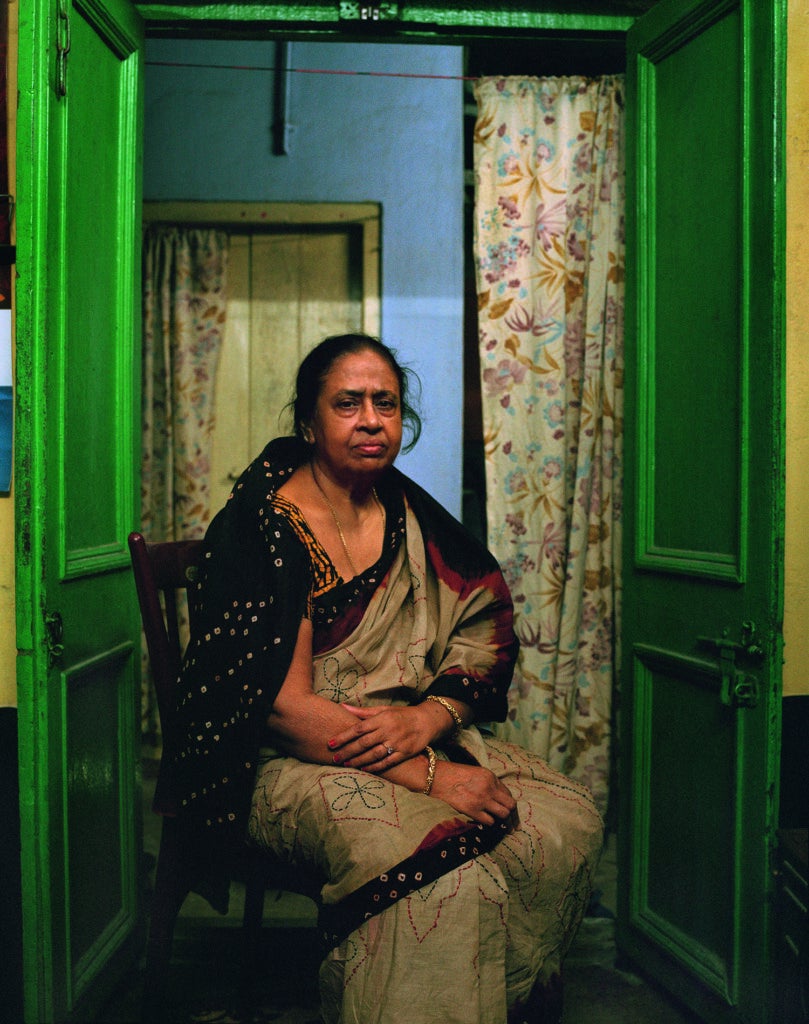 Mrs. Kalyani Ghosh, Banamali Sarkar Street, north
Parisian artist Patrick Faigenbaum, who makes photographs in the tradition of pictorial artists such as Jeff Wall, and whose work was awarded the Henri Cartier-Bresson prize in 2013, has been interested in documenting the Indian city of Kolkata (formerly Calcutta) ever since his initial trip there in 1995. He returned last year to immerse himself in the historical depth and vivid features of the city and the surrounding countryside, becoming taken with photographing one artist in particular, Shreyasi Chatterjee.

Dover Lane, Ballygunge, south Kolkata, October 2014
Patrick Faigenbaum: Kolkata/Calcutta | Aperture Foundation, New York, NY | September 16 through November 7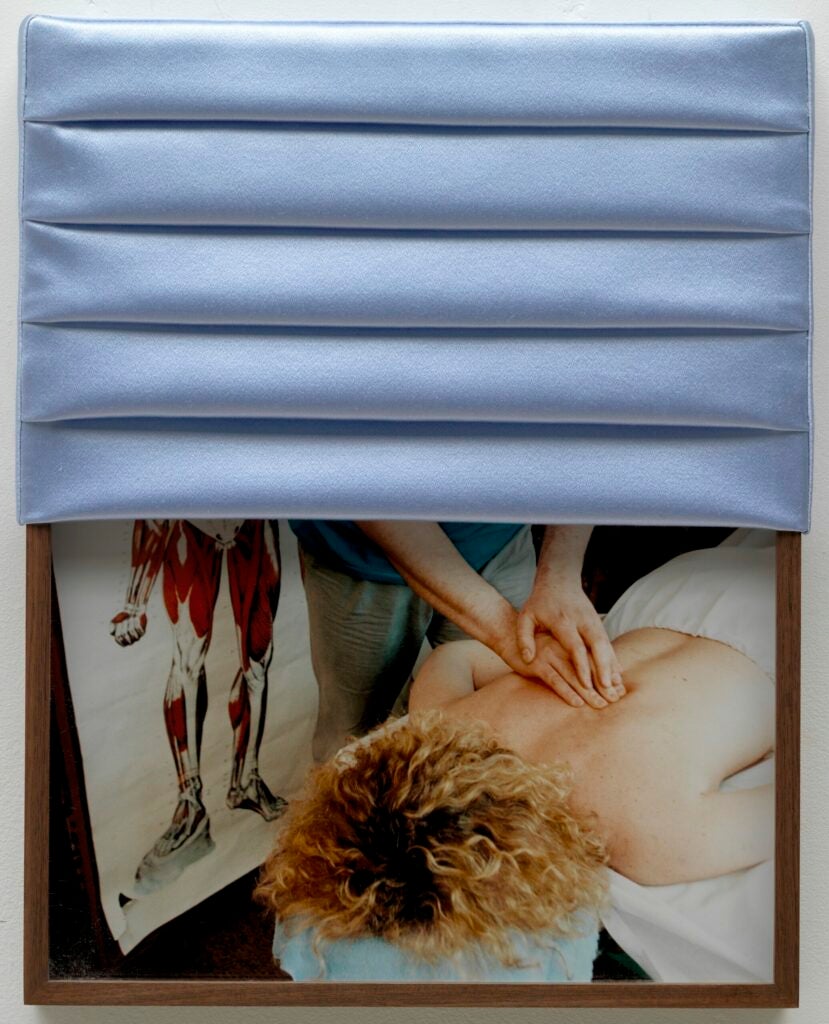 Untitled (Woman, Blond), 2013
Primarily drawing upon the legacy of Conceptualism, these ten contemporary artists surveyed—Claudia Angelmaier, Erica Baum, Anne Collier, Moyra Davey, Leslie Hewitt, Elad Lassry, Lisa Oppenheim, Erin Shirreff, Kathrin Sonntag, and Sara VanDerBeek—comprise more than 70 works, while demonstrating the innovations and new formats that the photographic medium is taking today, specifically in reference to studio and still life photography.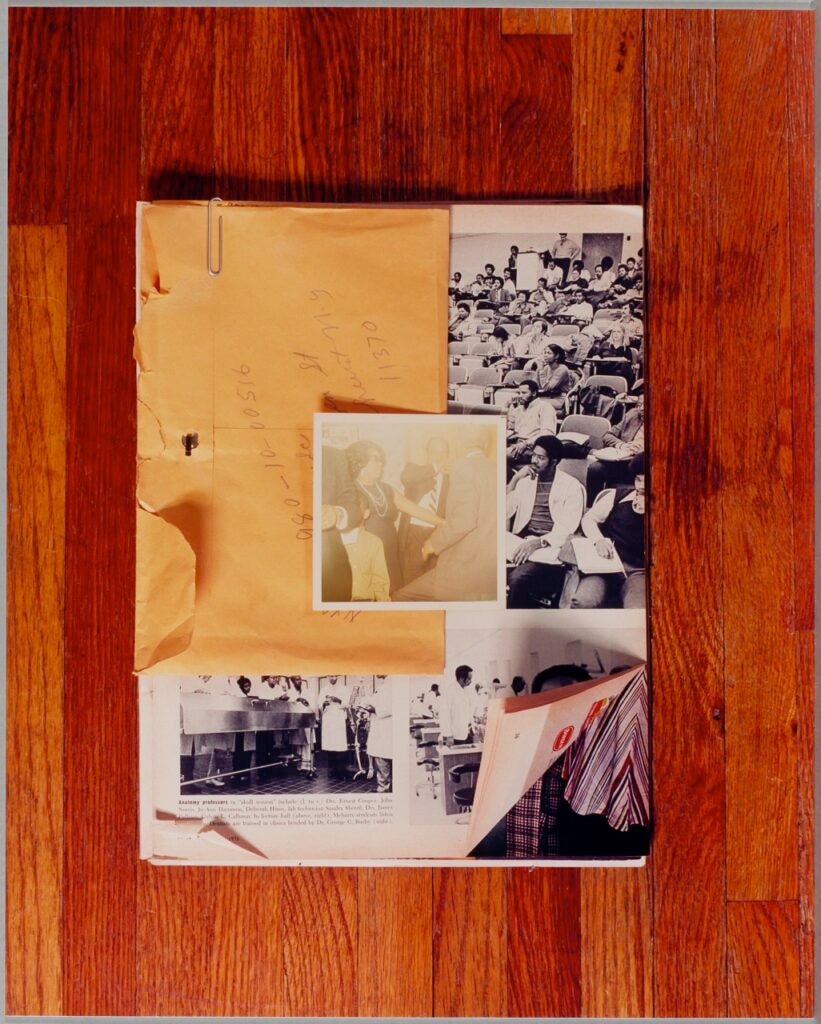 Riffs on Real Time (3 of 10), 2006–09
Photo-Poetics: An Anthology | Guggenheim Museum, New York, NY | November 20, 2015 to March 23, 2016
These are the season's best photography exhibitions at galleries and museums throughout the country, covering documentary work, fine art and experimental image makers.