How To: Plan the Perfect River Rafting Photo Trip
Follow these tips and you too can come home with some awesome wild river images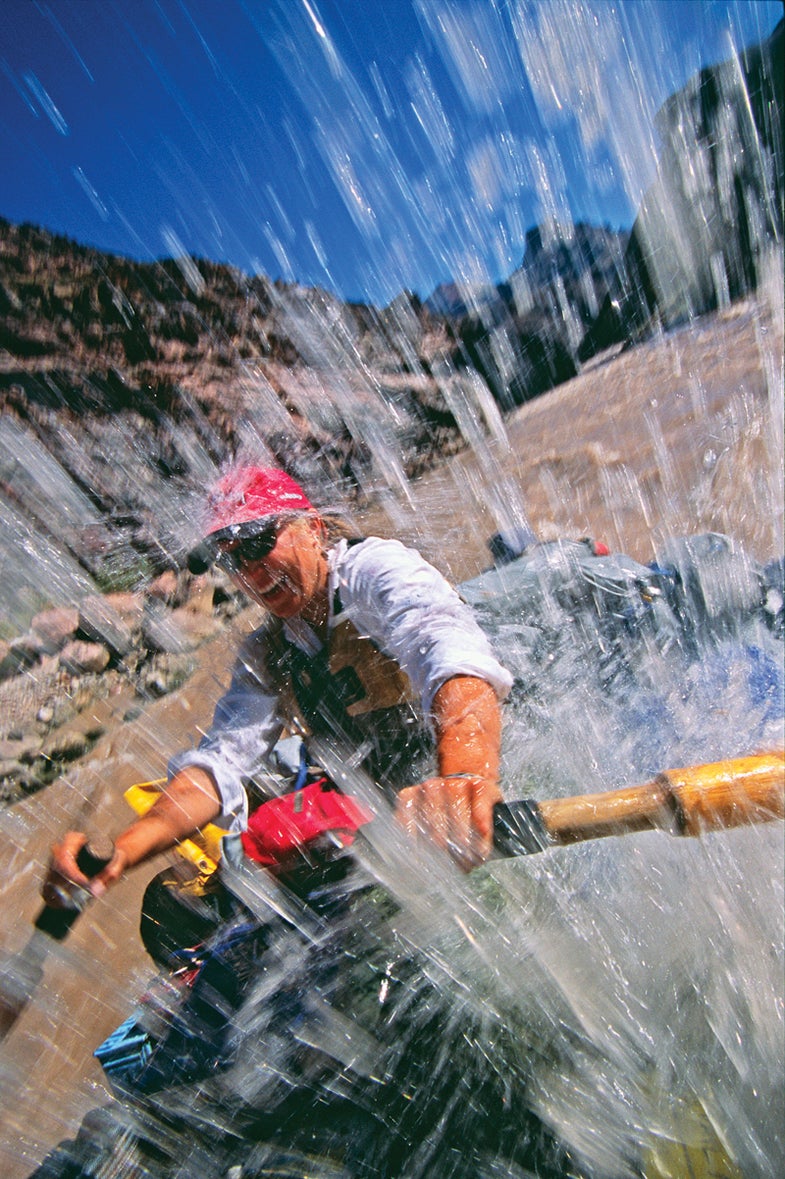 Whether you gently float along on flat water or fly down jaw banging whitewater rapids, a fantastic way to immerse yourself (sometimes literally) in nature is a rafting excursion. It can put you in natural settings that few shoreside tourists will ever experience.
Coming home with great photos (not to mention a dry camera), however, takes special preparation. Just ask Arizona-based adventure shooter Kerrick James (www.kerrickjames.com). His photos have appeared on more than 200 book and magazine covers, and he's an old hand at rafting adventures.
Here's his advice for planning successful rafting trips:
**Ask questions: **Rafting companies specialize in safety, not photography, so it's up to you inquire about the needs and restrictions of bringing extra gear such as waterproof cases and tripods. Guides don't have time to offer photo advice, so visualize a shot list beforehand.
**Bring the right gear: **Waterproof compacts are great for the roughest rapids, but also bring your DSLR and wide-angle and tele lenses for scenic and wildlife photo ops that will pop up in between the action. To protect his cameras, James uses waterproof cases and "dry bags." If you choose to pull out your DSLR in the rapids, he recommends waterproof housings such as those from Ewa-Marine (www.ewa-marine.com). He secures them to raft lines with carabiner clips. "I've yet to lose a camera to the Colorado River in nine trips down the Grand Canyon," he says.
**Be prepared: **Mix up the shutter speeds in rapids, he says, for both stop-action and interpretive shots. "And always be ready to shoot—there's no turning back for a second chance," James adds. For rafting tips, web links, and locations near you, check out www.raftingamerica.com.
Where to go:
Just about anywhere in the United States that has a river with rapids, you'll find an outfitter ready to take you on a raft ride you'll never forget. Here are some favorites.
Alaska: The Copper River near Wrangell-St. Elias National Park. Season: June to August. (www.copperoar.com)
Arizona: Colorado River through the Grand Canyon. Season: April through early October. (www.raftarizona.com)
Idaho: Middle Fork of the Salmon River. Season: June to early September. (www.echotrips.com)
Maine: The Dead River or Kennebec River, for dam-controlled water releases through the season. Season: April through October. (www.mainewhitewater.com or www.crabapplewhitewater.com)
Utah: Colorado River through Cataract Canyon (through Canyonlands National Park). Season: May through October. (www.donhatchrivertrips.com or www.oars.com)
West Virginia: Gauley River. One and two-day trips, coinciding with dam releases in Sept. and Oct. (rivermen.com/site/gauley-river-rafting-wv)
Wisconsin: Menominee and Peshtigo Rivers. Continuous whitewater in April and May; flatwater mainly during summer.(www.raftingamerica.com)