Adorama Introduces Orlit Rovelight RT 610 Wireless TTL Photo Strobe
Adorama's new portable lighting kit uses Canon and Nikon's radio trigger systems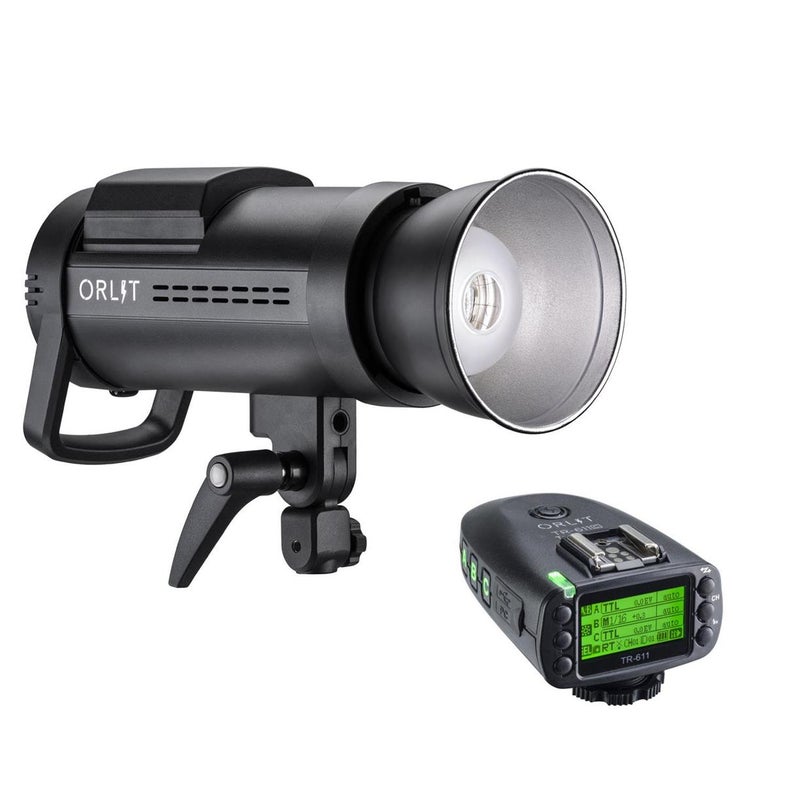 We may earn revenue from the products available on this page and participate in affiliate programs. Learn more ›
There's currently no shortage of battery-powered photo strobes on the market, and now Adorama has introduced another interesting entry into the increasingly-crowded category. The Orlit Rovelight RT 610 is a 600Ws strobe with a built-in battery and the ability to operate on the Canon or Nikon radio frequency systems.
The body of the Rovelight RT 610 looks rather familiar, with similarity to the Profoto B1. The body is tube-shaped with a protruding battery and a control panel on the back including a large display. There's a 20W LED modeling light built in as well.
In terms of performance, the light is capable of flash durations down to 1/19000s and promises to keep a consistent color balance of 5500K regardless of flash power. It can sync up to 1/8000s using the HSS modes for Canon and Nikon.
The Orlit Rovelight RT transceiver allows for power control from the top of the camera. The power variations go in .1 stop increments. Because it works on the Canon RT frequency, it can be used in conjunction with other RT flashes and controllers as well.
As far as battery power goes, the specs promise up to 450 full-power pops on a single charge.
The new products also include the Speedlite RT 600C, a traditional speedlite that can be integrated into the wireless system with TTL if you're shooing Canon.
The Rovelight RT 610 is currently pre-ordering for $699, which includes a free transceiver as a bonus. The transceiver will cost $69 on its own. The RT 600C Speedlite will cost $169.
It's an interesting product to be sure, especially since it comes in $50 cheaper than the Flashpoint XPlor 600 HSS, which shares many of the same traits.