Adobe's Clever Marketing Campaign Turns Cliche Corny Stock Photography Into A Clothing Line
You can't actually buy a shirt of "seniors using laptop," but we wish you could.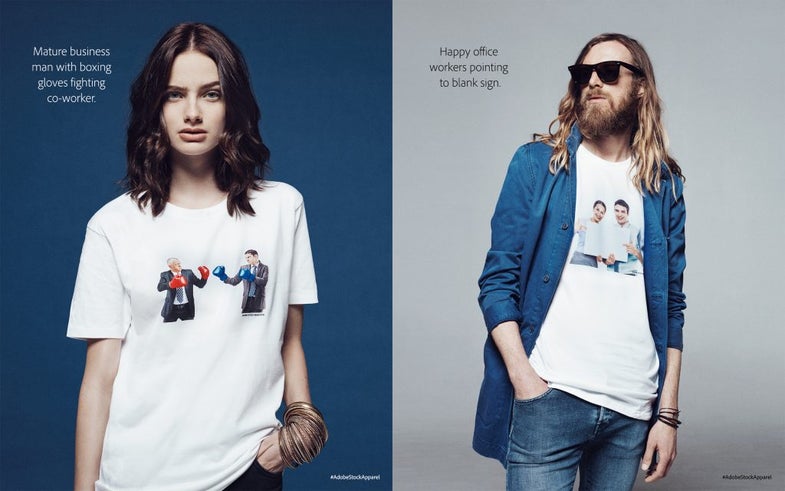 There are a number of stock photography tropes out there, from "smiling woman eating salad," to "happy office workers pointing to blank sign." In order to promote its stock photography service, Adobe gathered up some of the most well-worn in the bunch and put them onto clothing, then shot an entire look book.
It doesn't seem as though you can actually buy the shirts, which is kind of a bummer, because I would totally wear that one of "smiling seniors using laptop."

Adobe has been putting a lot of effort into its stock service lately, especially now that it's tied so tightly into its Creative Cloud services.
Do you have any favorite stock photo tropes?
From: AdWeek