Backstory: Photographing Anti-Terrorism War Games
Darren Vanselow captures a Grenadier during the bi-annual Swiss Raid Commando competition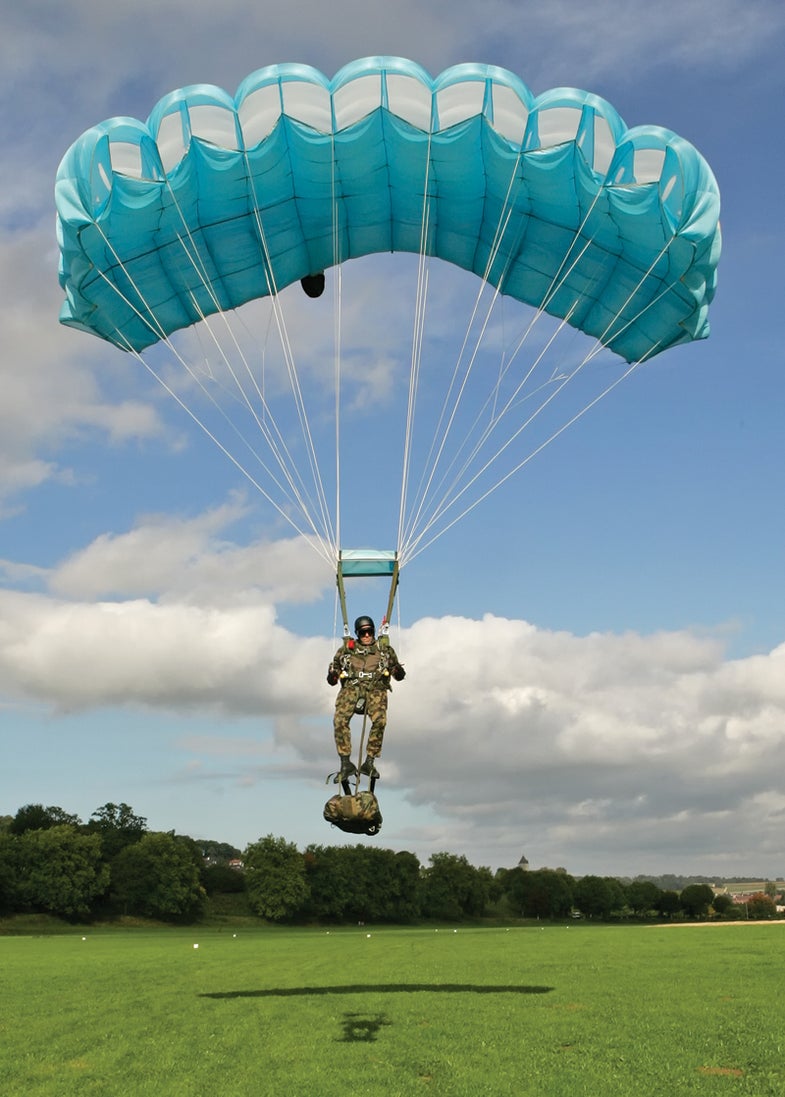 Every two years, elite military officers from many Western nations compete in an event called the Swiss Raid Commando. This is a hardcore, 72-hour-long, nonstop event involving war-tactic strategy focused on counterterrorism, including freeing hostages.
It's a friendly competition, done in part to learn from others' tactics and techniques. But because it involves special forces, only a few photographers are allowed to shoot it for newspapers and magazines.
As part of the competition, airborne units land in specific locations at specific times. What you see here is someone from the Swiss Grenadiers' Airborne unit coming in from a mission. Being in the middle of the action, everything goes very fast—I was trying to capture the impact and the discipline of it.