Anatomy of a Studio Fashion Shoot
The folks at Refinery29 give us a behind-the-scenes look at a fashion shoot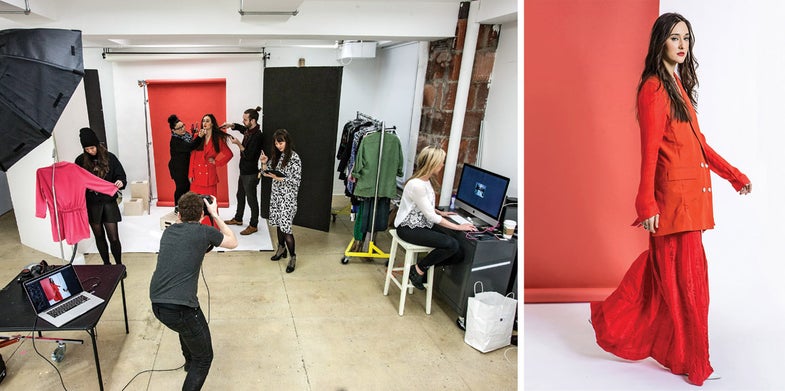 You've seen fashion photos in print and online, but have you ever wondered what—and whom—it takes to make them? We went behind the scenes at a shoot for fashion website Refinery29 to find out.
_If video does not load, re-load page (Video by: __Matthew Ismael Ruiz and __Wesley Fulghum)_
Fashion photography is no longer the sole province of glossy magazines, as blogs and retailers produce and publish highly stylized work. Even for a relatively small operation such as the website Refinery29, which combines lifestyle content with a designer clothing store, producing a shoot can require as many as eight pairs of hands. The company recently moved into new digs in Manhattan's financial district, outfitting an in-house studio for the editorials and advertorials that it regularly commissions.
Invited to shadow their crew for a day, we watched how each team member contributed to produce the final images for the story, which you can find at www.refinery29.com/fashion-fears.
Portraits by: Peter Kolonia