I, Photographer: Sam English Photographs Horses
He's the mane man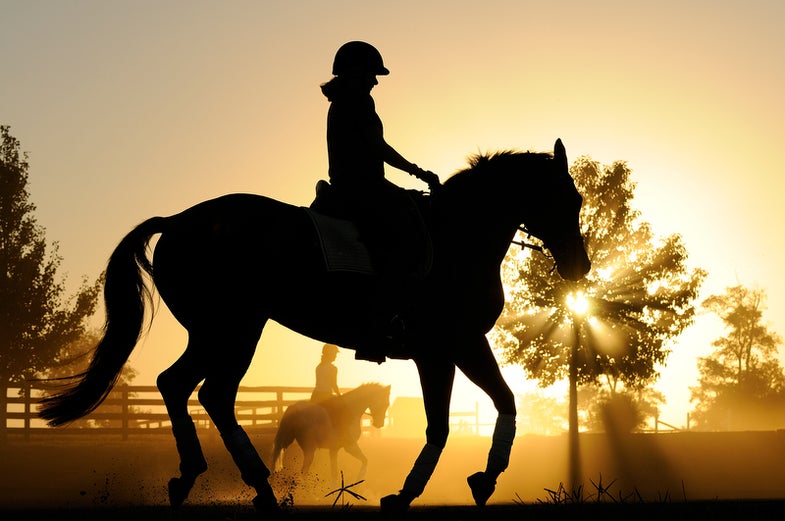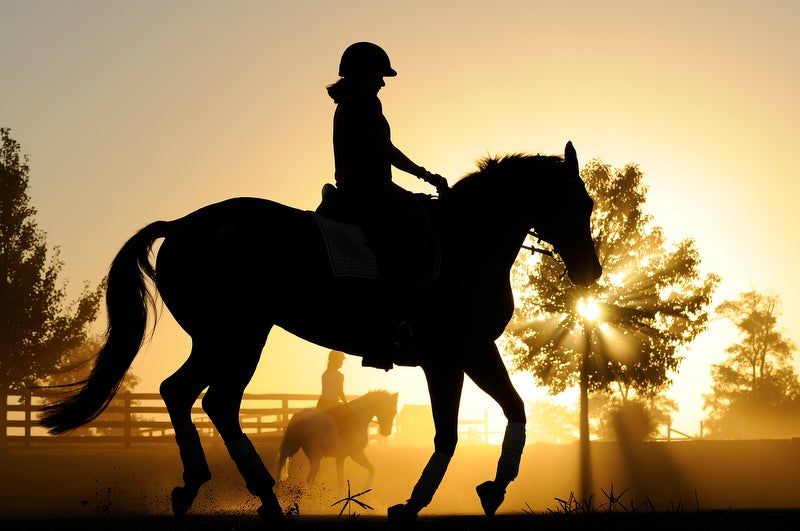 When did you start shooting races and equestrian events?
In 2008, I was hired onto a small team that shoots the Kentucky Derby for Churchill Downs. Then a friend took me to an equestrian event. I stayed for three days and shot thousands of images—it was mesmerizing.
What attracted you to the sport?
Where it really took off was being in barns and wandering around the backstretch—getting the horse re-shoed, getting the studs in on a wet day, changing the saddles, braiding the horse's mane for a dressage. I became fixated with all that.
Did you have any formal photographic training?
No, it was trial and error—a lot of error—but the beauty of digital is that it sped up the process. And the more I'm around the sport, things begin to reveal themselves.
What sorts of things?
At first it was all about the cut of the horse, this beautiful animal in the late afternoon sun. But you also have the grooms, the trainers, and the riders—and that's just as interesting. The relationship equestrian riders have with their horse is the remarkable thing to witness, as it's very strong and loving. The two may be paired for 10 to 20 years, and the rider may the have a horse from a very young age to its death. The bond is fascinating to me.
What's most challenging technically?
Getting the exposure is tough. You have this dark, furry creature going very fast, and it's this beautiful thing that absorbs light, yet all around it are really bright things. And to freeze the action, you have to be shooting at a pretty high speed.
What gear do you use?
Most of my pictures were shot with a Nikon D300, but now I've moved to a D4, which makes a lot more shots possible. It can shoot in low-light conditions, it can shoot a lot of frames per second and the autofocus is remarkable for picking up, say, a horse moving under the speckled light of trees.
What lenses do you like?
There's a 70–200mm f/2.8 VR II Nikkor lens that will reach across a racetrack. But more importantly, in the eventing I can get much closer to a jump and it will also zoom back and let me catch a different perspective.
How do you handle the lighting?
If a flash goes off around a young thoroughbred on the racetrack, it can be dangerous. But the older thoroughbreds in the eventing world don't care about flashes. When you have a dark barn and very dark fur-coated creature, the flash creates an interesting look—like a portrait.
Do you ride or bet on races?
There's not enough duct tape to keep me in that saddle! I don't want to ride or bet—if I'm reading the form, I can't go out and shoot. And the photography has all my interest.
What are the best moments to capture?
It's when you see something out of the corner of your eye that you're pretty sure hasn't been seen before. There's a shot I took in a barn where they were cooling off horses that had been out training. I saw the hoofs walking through a shaft of light and a horse kicked it back so the shoe was facing me—it was fun to find something I hadn't seen in a place where I've spent so much time.
Sam English is an equine photographer based in Louisville. See more of his work at www.samenglish.com.