I, Photographer: Aviation Shooter
Paul Bowen's job takes him to the skies to capture aircraft in flight.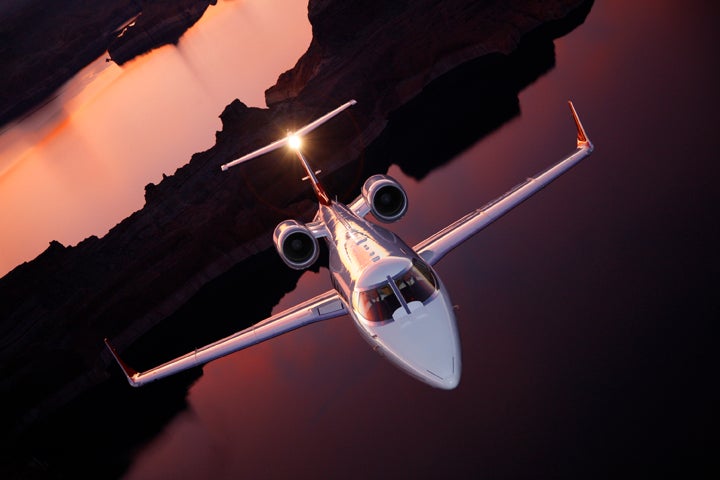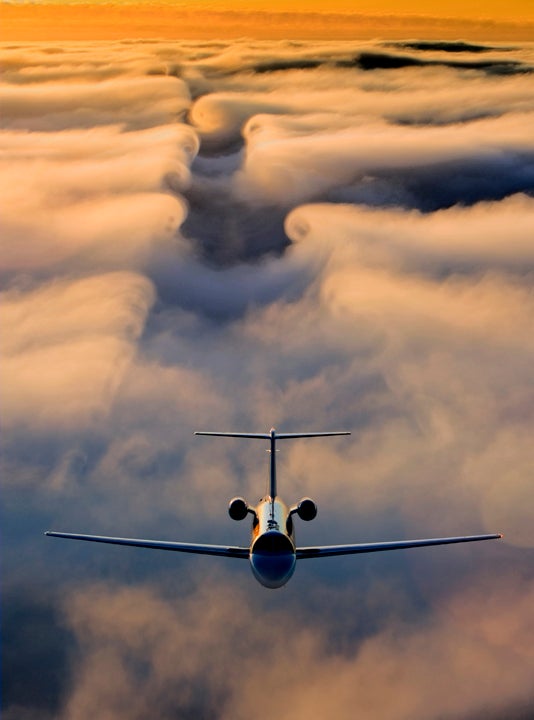 Cessna Citation Jet
A Cessna Citation Jet causes wing-tip vortices as it skims over the marine layer off the California coast.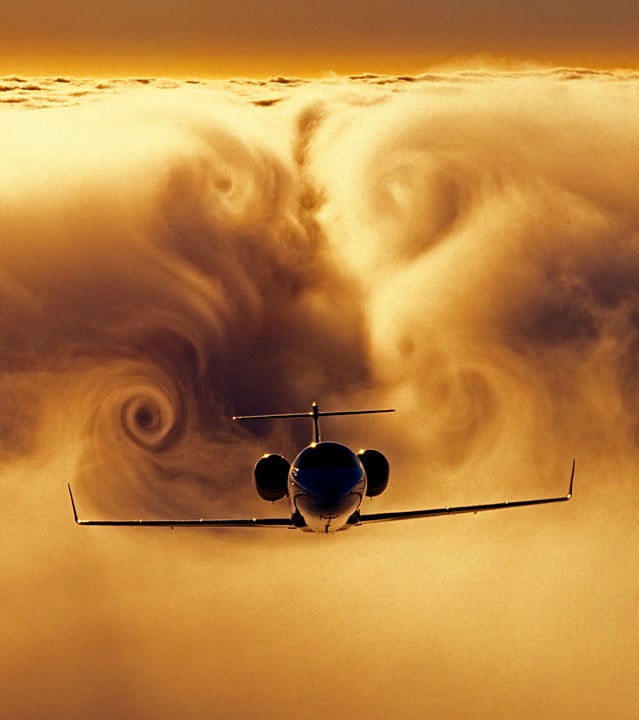 Learjet forming vortices
A Learjet forms vortices as it is shot from the open tail of a B-25 bomber.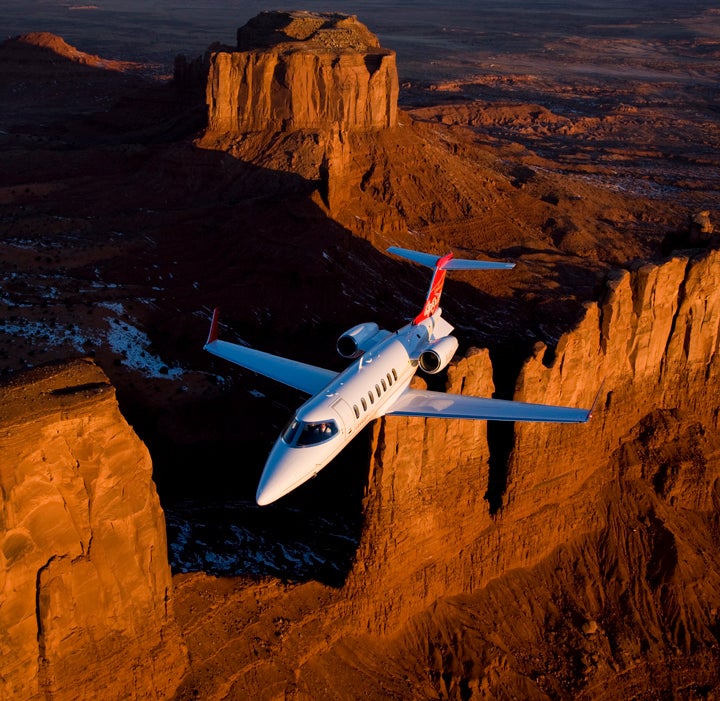 Learjet in Arizona
Monument Valley, Arizona, is the background for this Learjet.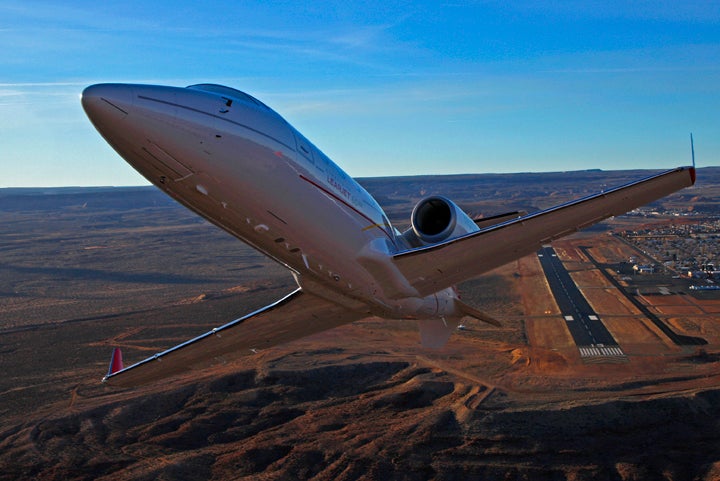 Learjet pulling up
A Learjet pulls-up from the Page, Arizona airport.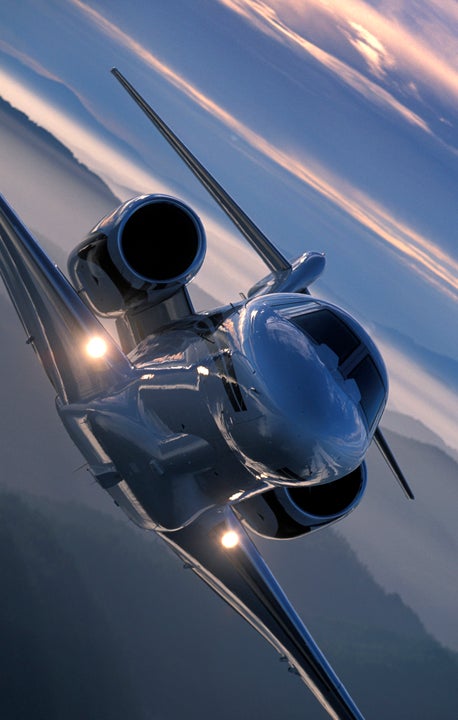 Citation X Jet
The fast Citation X business jet banks at sunset.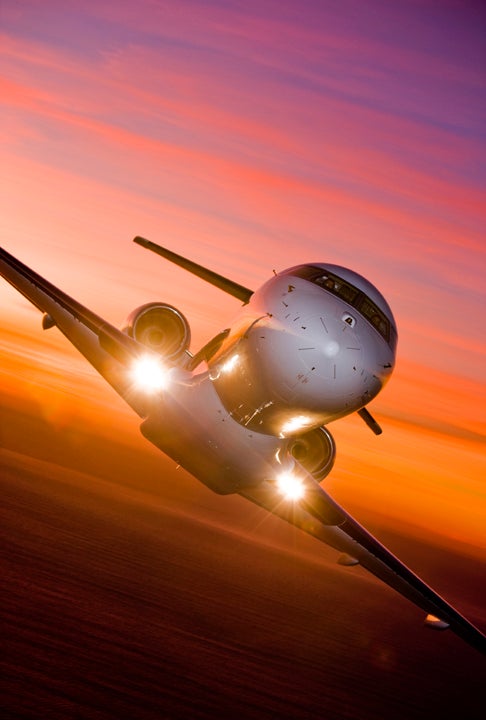 Global Express Jet
Flying tight formation takes a lot of skill. Fill-flash brings this Global Express business jet to life.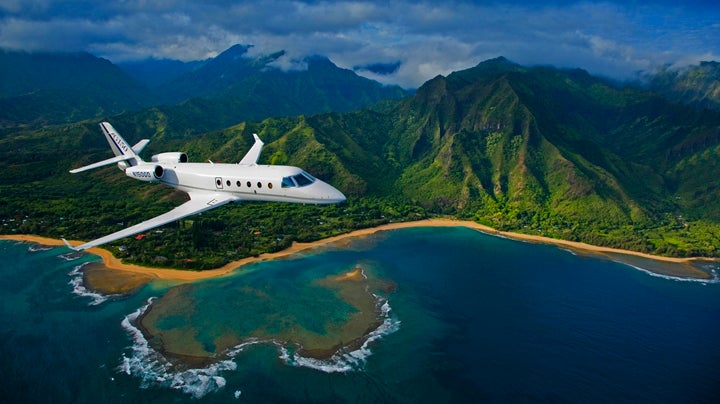 Gulfstream Jet
Kauaii, Hawaii, is the background for this Gulfstream.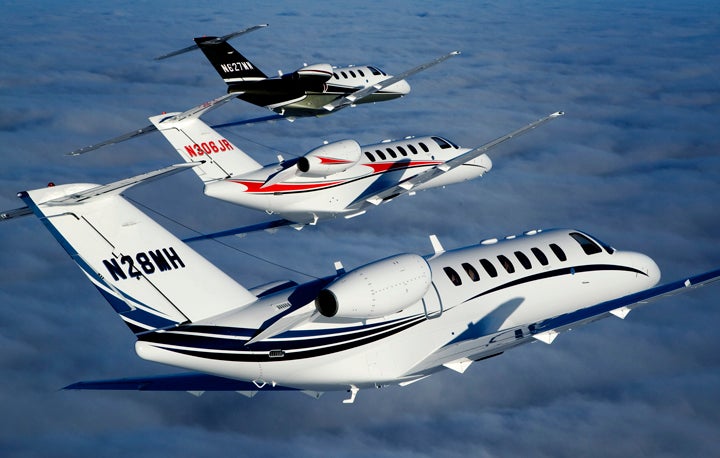 3 Citation Jets
Three Citation Jets fly in tight formation. This takes a lot of piloting skill and practice.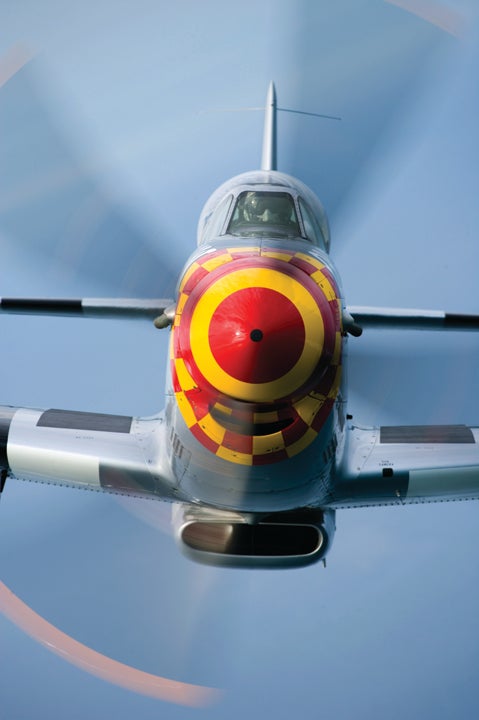 P-51 Mustang
This P-51 Mustang flew in-my-face behind the tail of the B-25 bomber.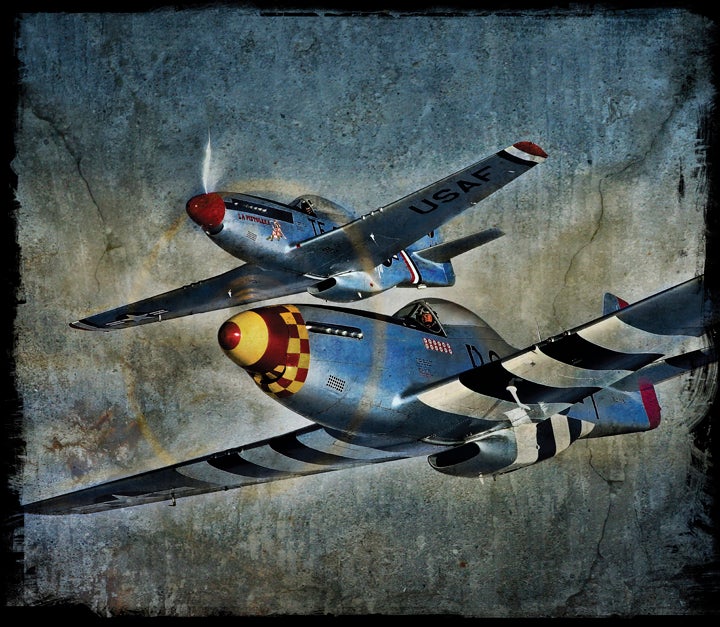 2 P-51 Mustangs
Two P-51 Mustangs in formation. Textured layers added depth to the image.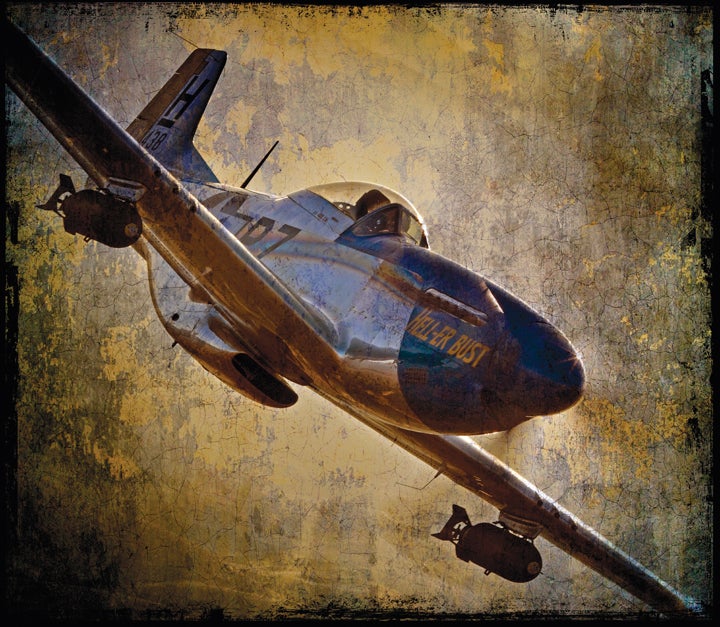 P-51 Mustang, fully loaded
This P-51 Mustang was loaded with bombs. We direct the target plane through our radios.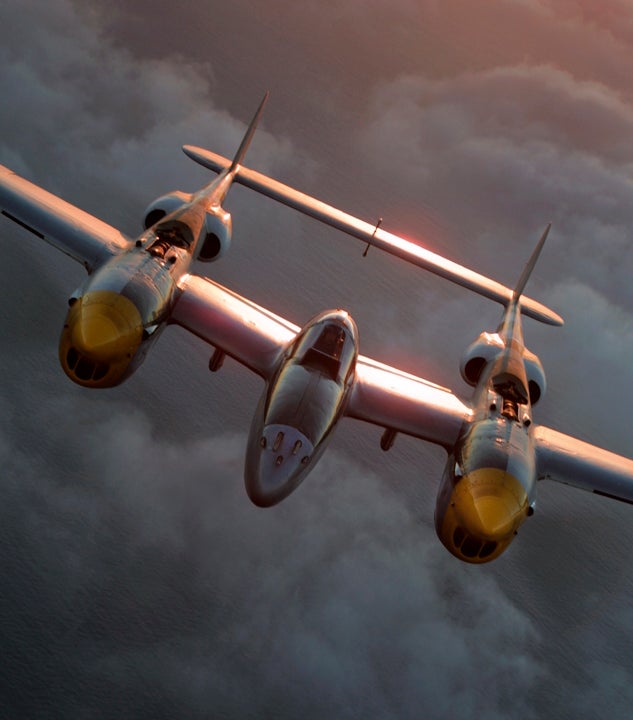 P-38 Lightning
The P-38 Lightning is one of the all-time beautiful World War II fighters.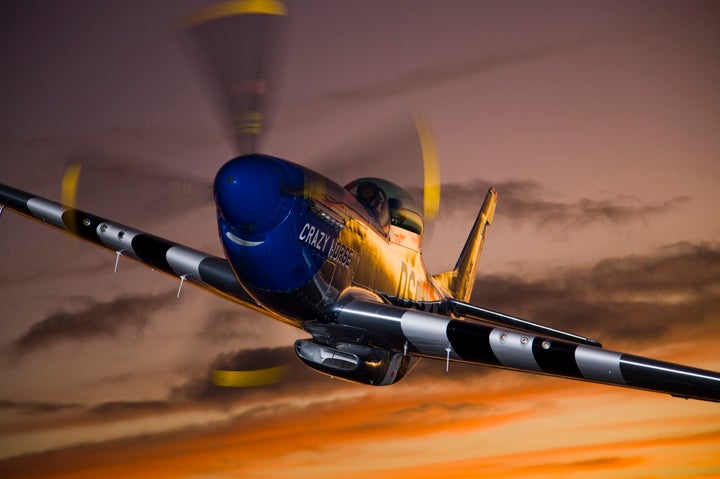 OV-10 Bronco
14 Sunrise over Florida, using a fill-flash from the open tail of an OV-10 Bronco.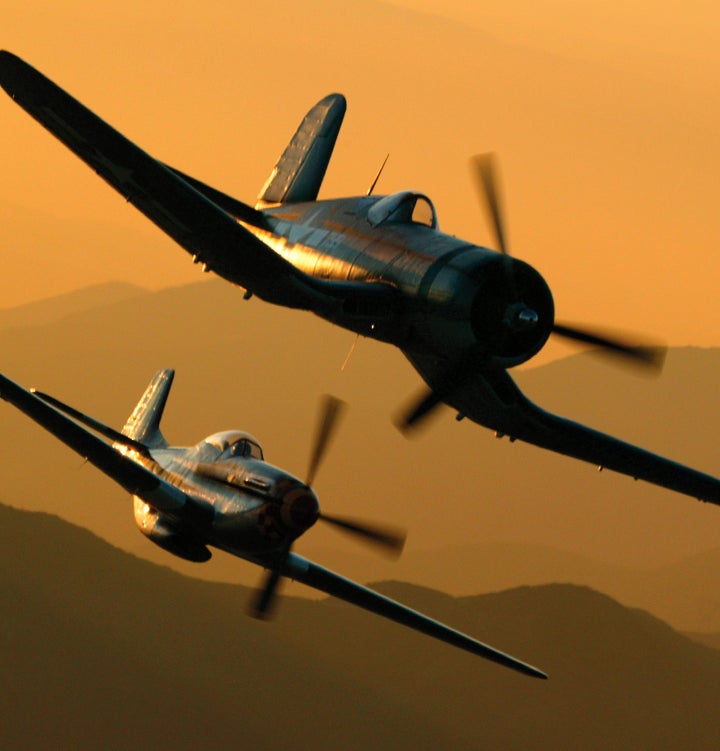 Mustang and Corsair
A Mustang and a Corsair in formation. The two most popular U.S. World War II fighters.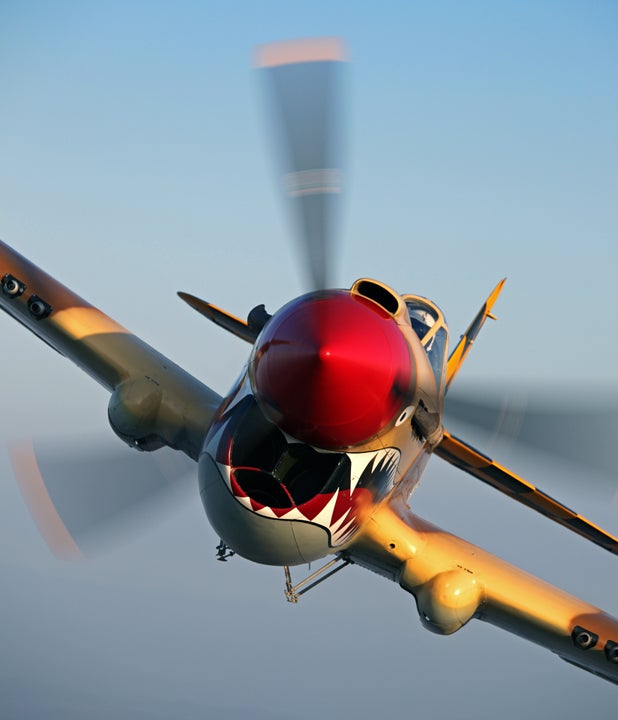 P-40 Warhawk
A P-40 Warhawk pulls it in tight on the photo platform.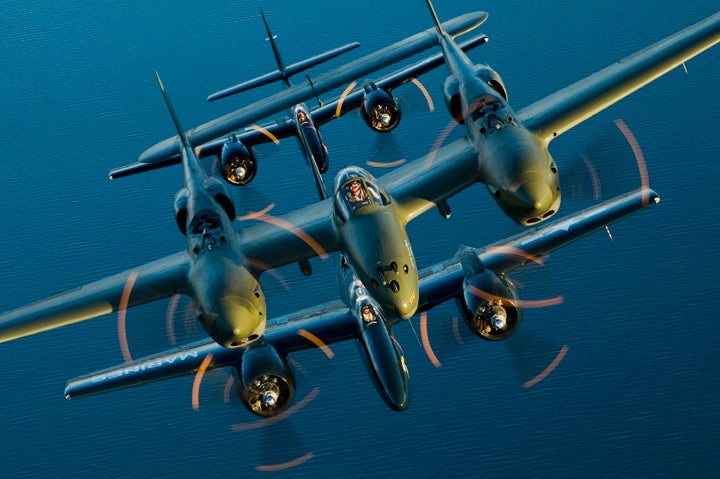 F7F Tigercats
A rare flight of two F7F Tigercats led by the P-38 Glacier Girl.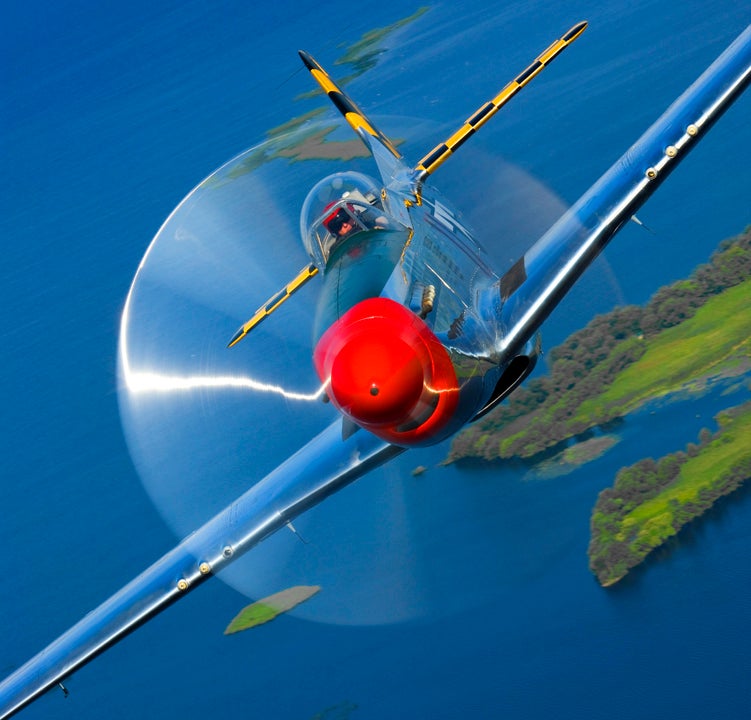 Propeller Arc
A full propeller arc is captured with a shutter speed of 1/60th or slower.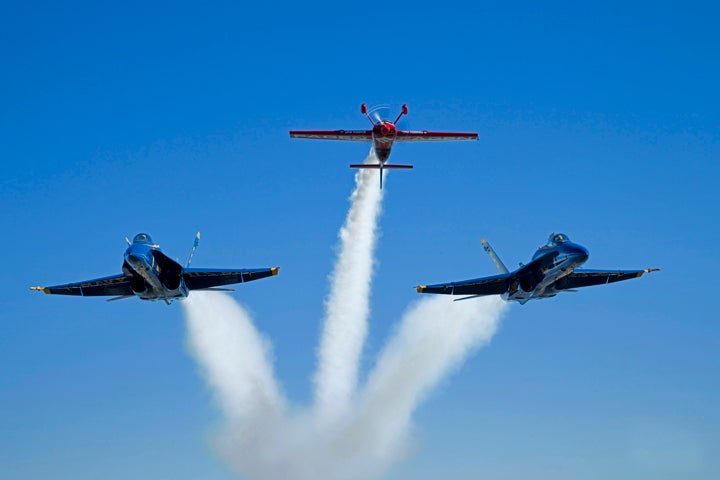 Blue Angels
Blue Angels team-up with airshow performer Greg Poe as he flies inverted.