Alex Sneiders' River Run
Encapsulating an epic trek in just one shot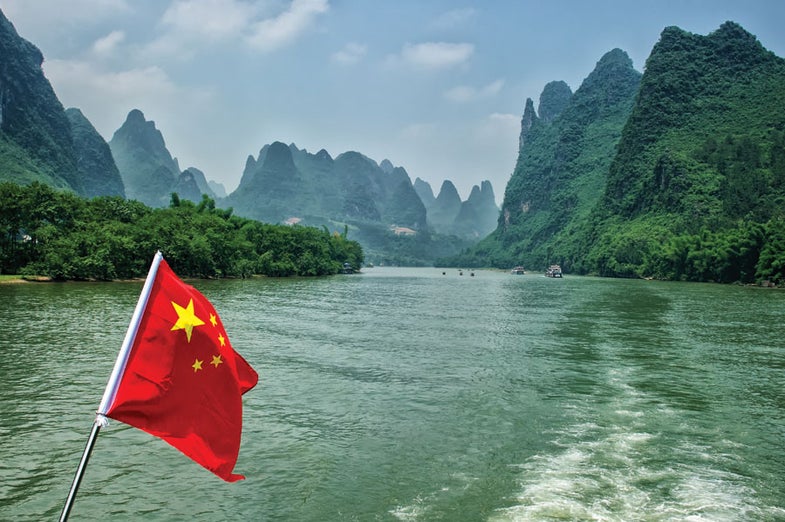 When he photographs overseas, Alex Sneiders tries to capture one image containing that nation's flag to act as a "title slide" for the photo series he'll assemble at the end of his trip. So when he saw the emblem of the People's Republic of China rippling over the Li River, he knew he'd found his title subject. All he had to do was figure out the composition and manage the light.
That's exactly the kind of photo challenge that Sneiders, a 54-year-old urologist who lives in southern Minnesota, has come to embrace on his many trips (more than a dozen so far) with Popular Photography's Mentor Series workshops; the trek in China in May 2012 has been his favorite to date. A Pop Photo reader since the age of 14, he pushes himself to "get it right in the camera," he says.
The morning of the Li River cruise from Guilin to Yangshou in Guangxi province of southeastern China started out hot, humid, and gray; Sneiders converted his photos from the first half of the day to black-and-white to better handle the flat light. But as the overcast sky began to clear near midday, he made his way to the stern and that signature pictorial element. "The red flag became a fine focal point when contrasted with the various shades of green and blue," he says. "This one just begged to be color."
A fan of the Rule of Thirds, he composed the photo "to balance the closer and more prominent Karst mountains on the right side of the image with the flag on the left," he recalls. And the boat's wake, sharp thanks to a 1/800 sec exposure (at f/10, ISO 2000), adds a sense of motion.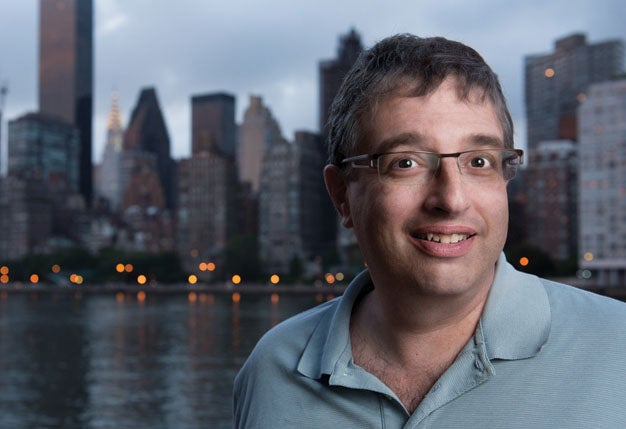 Alex Sneiders

Visit www.alex
sneidersphotog
raphy.com for more work by this physician/photographer.