2015 Readers' Photo Contest Gallery: Winners and Finalists
Our biggest photo contest of the year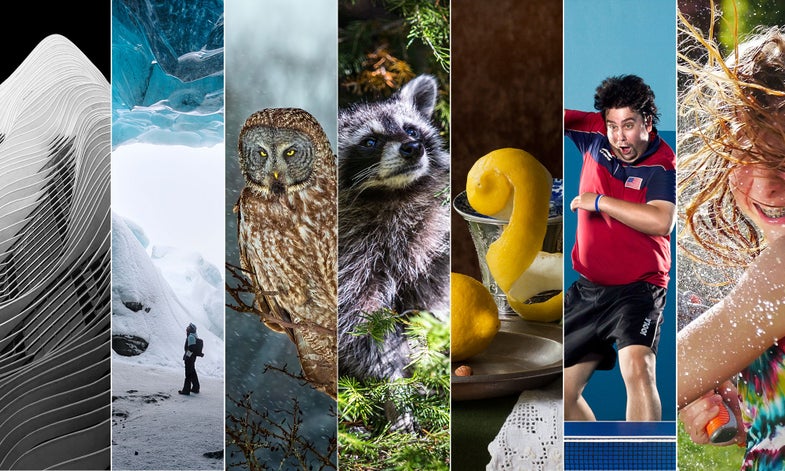 Whether venturing to Iceland or stepping into the backyard, catching a wild owl mid-perch, or capturing the dizzying shapes of architecture, this year's prizewinning pictures are all about the art of composition. Read on to find out just how our readers crafted these stunning images.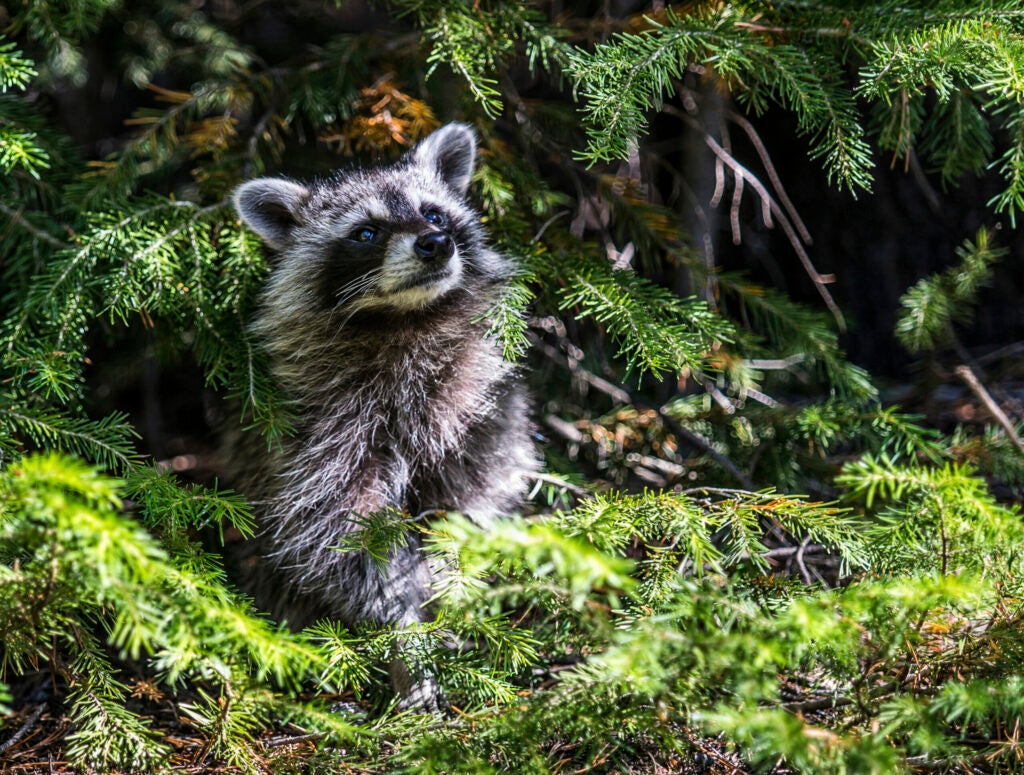 Grand Prize Winner
TECH INFO: Sony Alpha 99 with 70–200mm f/2.8 Sony G lens at 135mm; 1/320 sec at f/2.8, ISO 320. Edited in Lightroom 5 and Nik Color Efex Pro 4.
When a baby raccoon was saved from a fall into a job site at just a few days old, Tamara J. Rodgers and her family jumped to the rescue. After they cared for the little creature and named her Squirrel-Girl, the loyal raccoon denied the family's multiple attempts to release her into the wild, and she is now their companion. Rodgers took this charming portrait of Squirrel-Girl during a family camping trip. "She enjoyed going on walks through the woods," Rodgers says, "I saw an opportunity for a photo shoot and the model was not at all bothered." Squirrel-Girl was the one to choose the photo shoot site (after sniffing and searching through the woods). She struck a pose and faced the light like a fashion pro, and Rodgers captured her alert expression at the perfect moment with a long lens to allow for an intimate frame.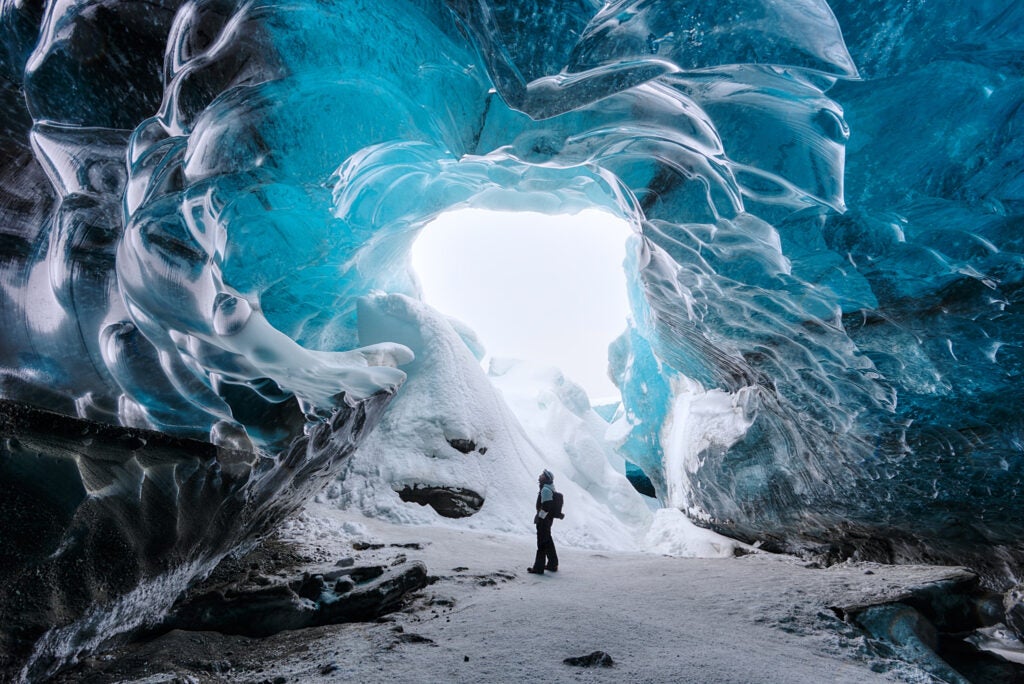 Landscapes Category Winner
TECH INFO: Nikon D810 with 20mm f/1.8 IF-ED AF-S Nikkor lens on Manfrotto 190 tripod; 1/8 sec at f/11, ISO 100. Edited in Phase One Capture One Pro 8.
Shane Wheel captured this breathtaking scene while exploring the Vatnajökull Glacier National Park in Iceland. The park, home to one of the largest ice caps in Europe, was the perfect setting to create an ice-cave self-portrait. "I wanted to capture the color, texture, and size of the cave in a way that created a sense of space and perspective," Wheel explains. To truly give a sense of scale, he needed to place a figure in the scene, and with no other options he knew the figure would have to be he. By marking the spot where he would stand, the photographer was able to set the exposure and a self-timer on his tripod-mounted camera to capture the shot. This was the first time Wheel had photographed himself in a landscape and it proved to be a very successful technique.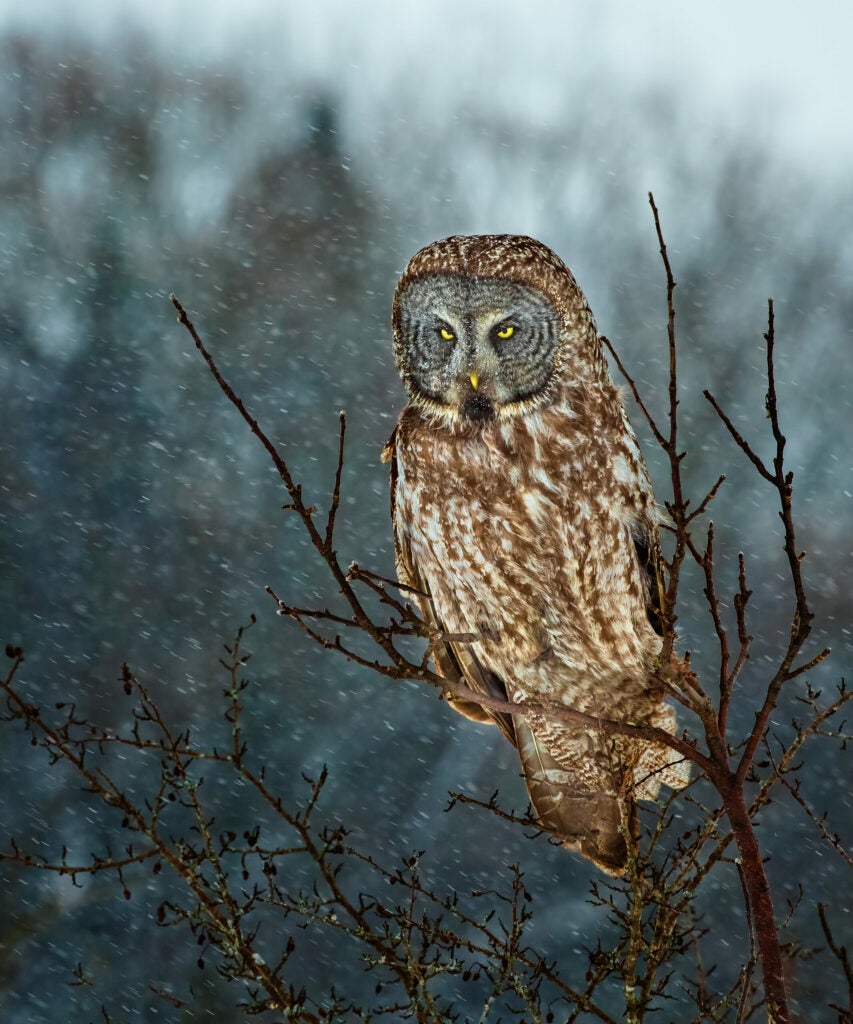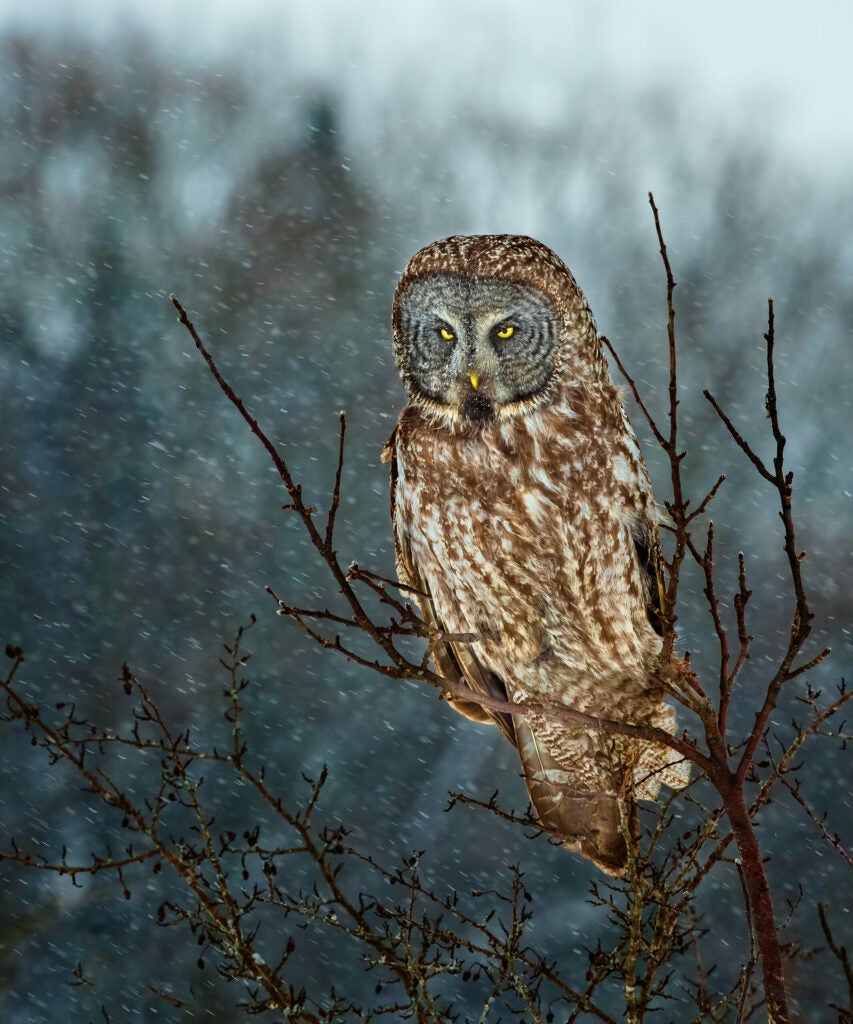 Animals/Nature Category Winner
TECH INFO: Canon EOS-1D X with 200–400mm f/4L Canon EF IS USM lens zoomed to 400mm; 1/400 sec at f/9, ISO 800. Edited in Adobe Photoshop CS5 and CC.
Upon hearing that a great gray owl had been spotted in a field two hours from his home, Ramesh Chandar set out to capture a photograph of the beautiful creature. Relentless determination was essential to this stunning wildlife portrait, for which Chandar had to brave icy winter elements and return to the site on 15 different occasions in order to get the perfect shot. Blasts of freezing wind and multiple trips with no owl in sight posed obstacles, but when he finally caught up with the bird it was pure magic. A tripod and a shutter speed slow enough to cause the snow to streak (but freeze the owl), and a lucky spot of sunlight, allowed for this winning frame.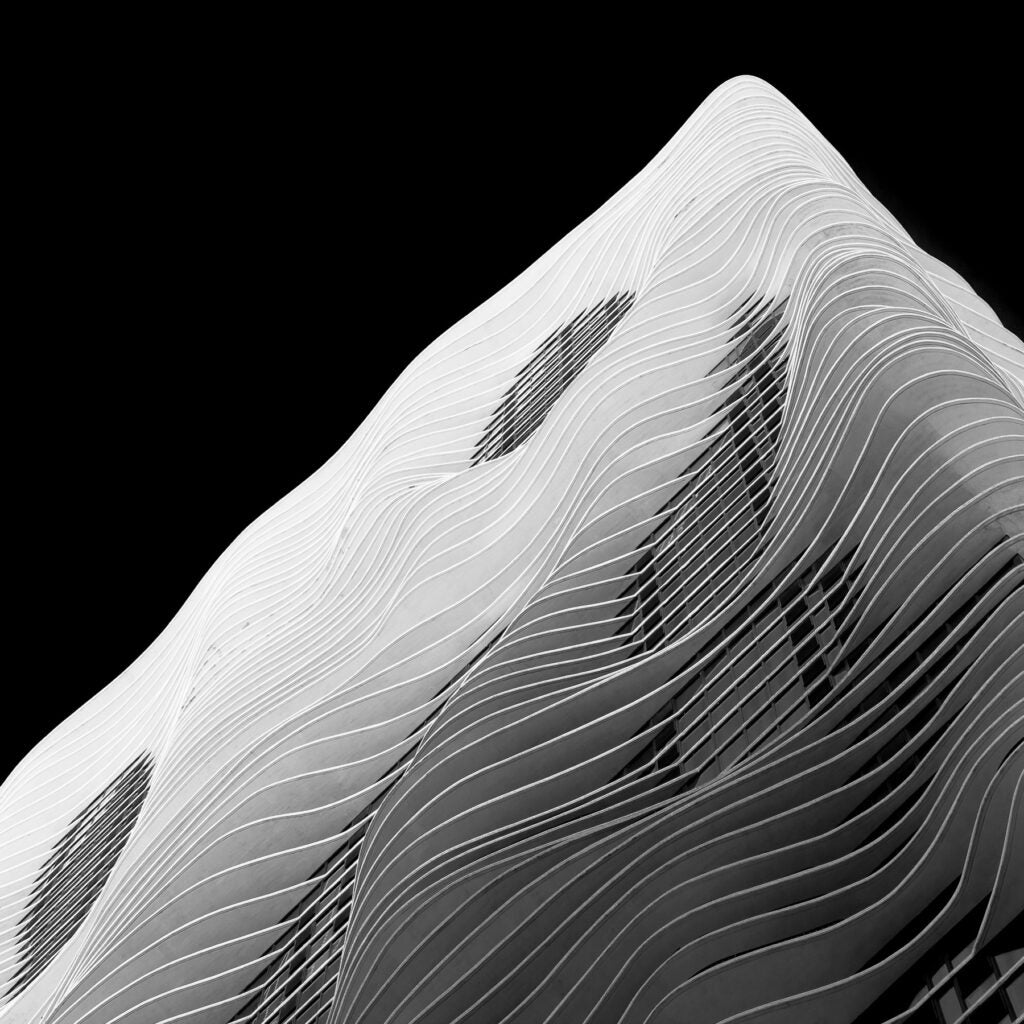 Architecture Category Winner
TECH INFO: Canon EOS 60D with 70–200mm f/4L Canon EF IS lens at 70mm; 1/15 sec at f/8, ISO 100. Edited in Photoshop Lightroom CC.
While gazing up at the Aqua building in Chicago, Slobodan Blagojevic was determined to find a new angle (literally) for photographing this well-known architectural landmark. "If you stand very close to it and look up, it offers almost endless variations of shapes and forms, as no two balconies are the same," he says. After about two dozen frames, this winning image was actually Blagojevic's last attempt. Using a telephoto lens to extract beautiful detail and his camera's articulating LCD to avoid a strained neck, he was able to incorporate both building and sky into this geometric shot. He made the decision to reduce the sky to a solid black in Lightroom in order to draw the viewer's eye to the complexities of the building itself.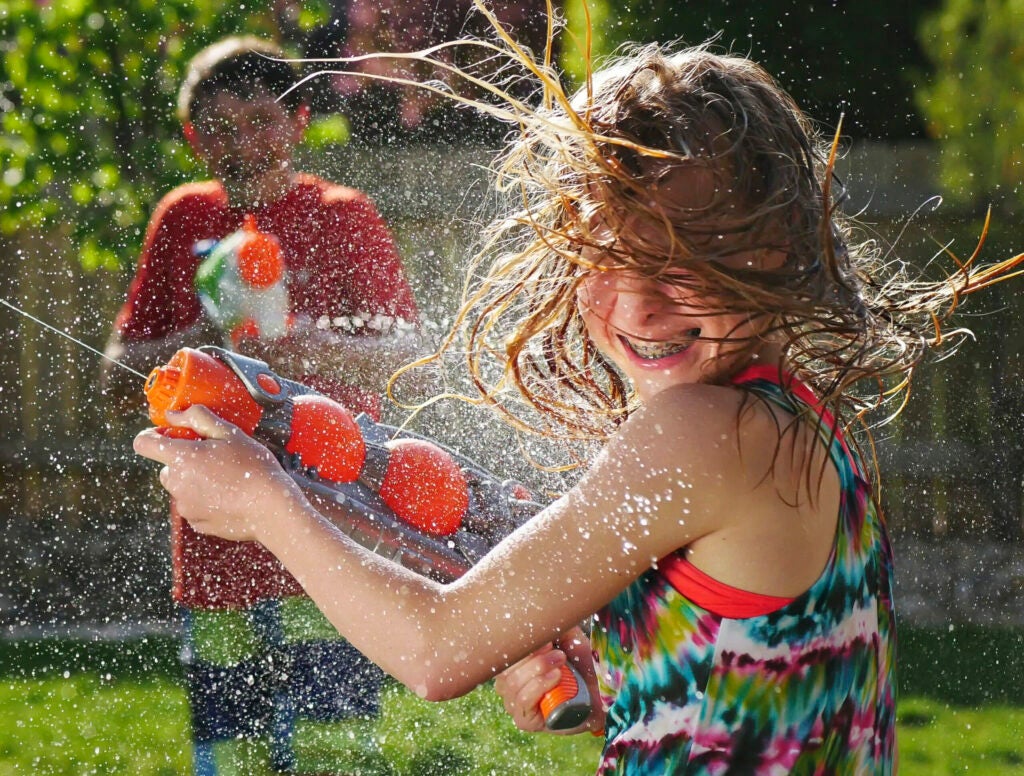 People Category Winner
TECH INFO: Panasonic Lumix G7 with 42.5mm f/1.2 Leica DG Nocticron lens; 1/8000 sec at f/3.2, ISO 400. Edited in Photoshop CC.
When a water gun fight broke out between family and friends in the backyard of her sister's home, Krista Long was camera-ready to capture the excitement. "I have always been interested in photographing the activities of everyday family life," she says, "and I am drawn to motion and movement." This winning image includes both. "I knew I wanted a shallow depth of field to capture one subject in focus and one out," Long says. "The mouth full of shiny silver braces was icing on the cake!" Long shot in 4K photo mode so that she could grab a still straight from the highest resolution video clip. "A high shutter speed freezes water and hair in motion—a fun view of the world too fleeting for our natural eye," she says.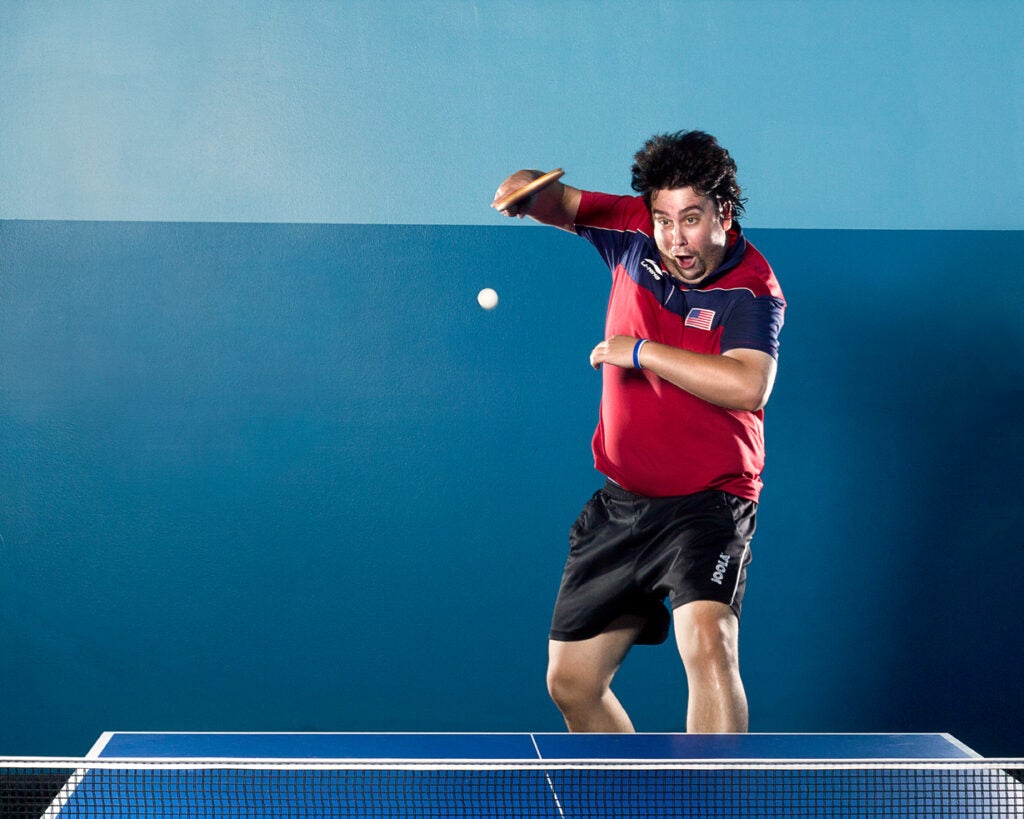 Sports Category Winner
TECH INFO: Canon EOS Rebel T3i with 50mm f/1.4 Canon EF USM lens; 1/250 sec at f/20, ISO 100. Edited in CS5.
A photographer by profession, Braxton Wilhelmsen is also an avid ping-pong player. While searching for new subjects to shoot for his portfolio, Wilhelmsen turned to the Table Tennis Training & Events Center in Salt Lake City for inspiration. With a Paul C. Buff AlienBees B800 flash in hand, he entered the club on the search for the perfect action photo. "The lighting is what makes this shot," Wilhelmsen explains. "The ball is frozen as well as the player." He used a total of three strobes for the image, giving it the bright, graphic punch that makes it a winner. Wilhelmsen then made adjustments to Levels and Curves in Photoshop to produce his final, polished frame.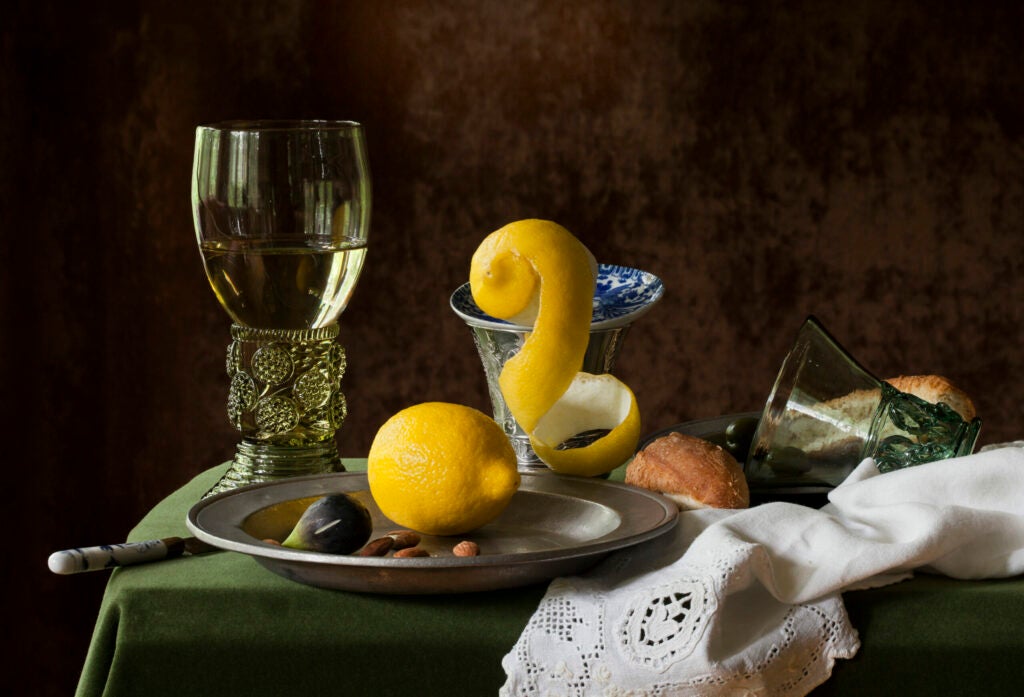 Still Life Category Winner
TECH INFO: Canon EOS 5D Mark II with 100mm f/2.8 Canon EF USM macro lens on Really Right Stuff tripod; 3.2 sec at f/14, ISO 500. Edited in Lightroom 5, Helicon Focus 6, and Photoshop CS6.
Coriolana Simon has long admired 17th century Dutch still-life paintings and has taken on the challenge to interpret them photographically. While she doesn't recreate specific works, Simon uses historically accurate props to create her still life. She also uses the natural light from two windows in her studio to echo the period's lighting technique. "Immersing myself in this project gives me detailed insight into Dutch culture of that time," she explains. "It also reveals surprising parallels with our culture today." She sketched the setup on paper before assembling the props. To focus-stack multiple images in post processing, she used a tripod and shot many frames with different focal points, combining them later for complete depth of field.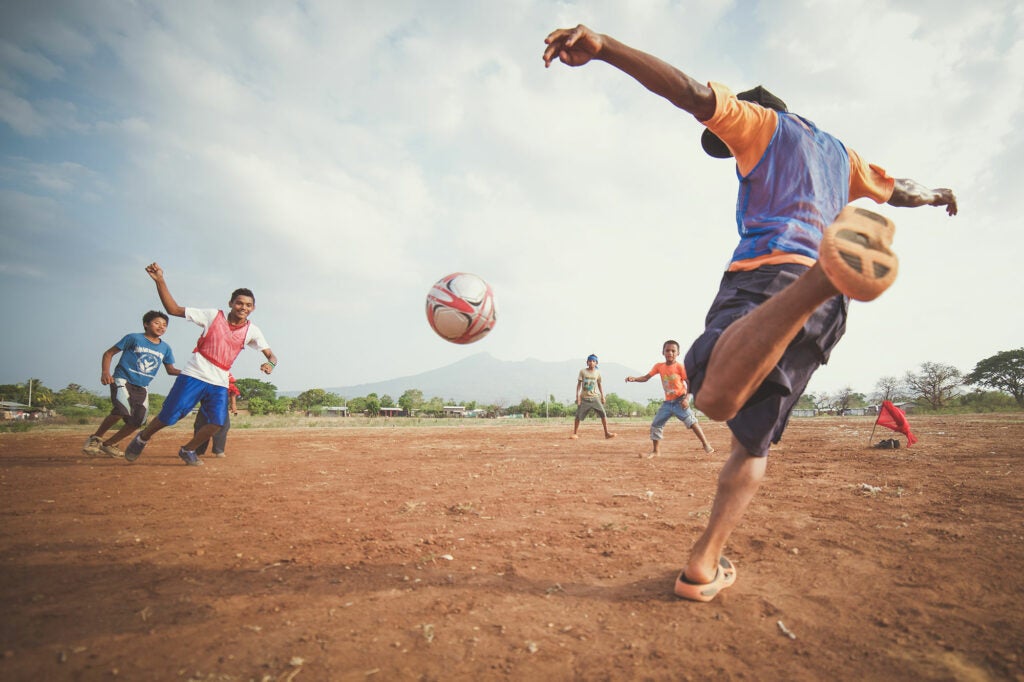 Sports Category Finalist: Soccer in the barrios of Nicaragua
When a pick up game of soccer starts up in the barrios of Nicaragua, kids of all ages come to join in.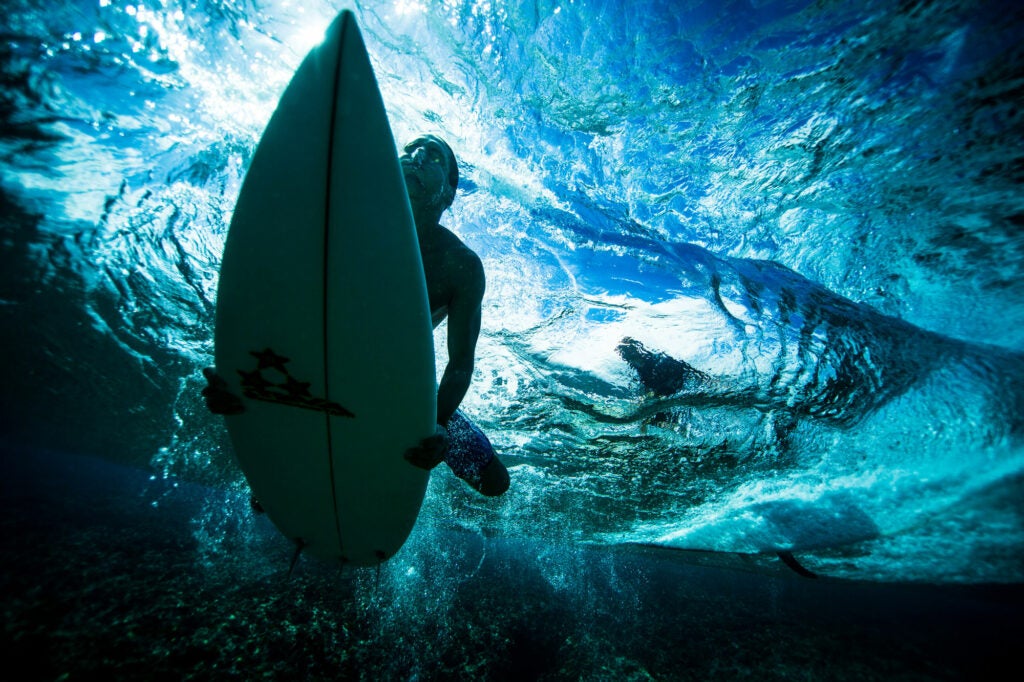 Sports Category Finalist: Escape
This photo was taken on a recent trip I took to Tahiti.
The water was so clear and vivid that I decided to shoot strictly under water this day. I noticed a surfer catching a wave and wanted to get a shot from behind the wave. Little did I know that another surfer was paddling for his life and needed to avoid a disaster! Believe it or not Hawaii does not have the clarity that Tahiti has. High shutter speed was a must with the fast movement of the wave and surfer at the same time.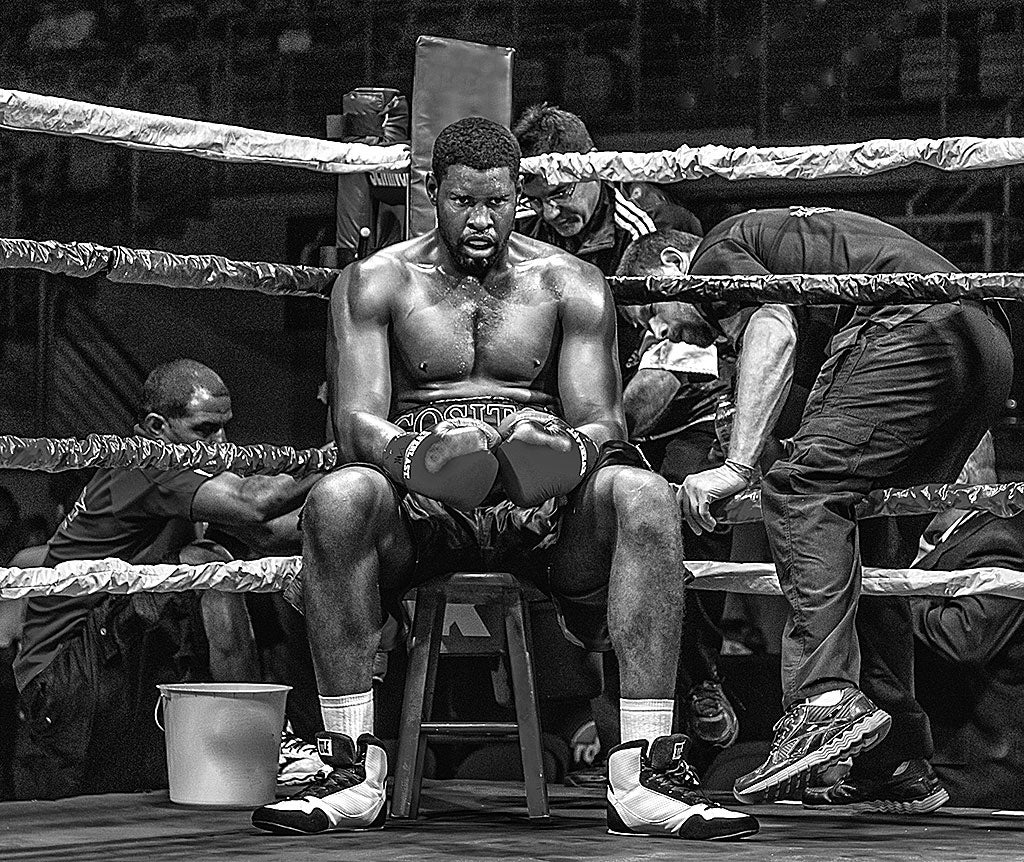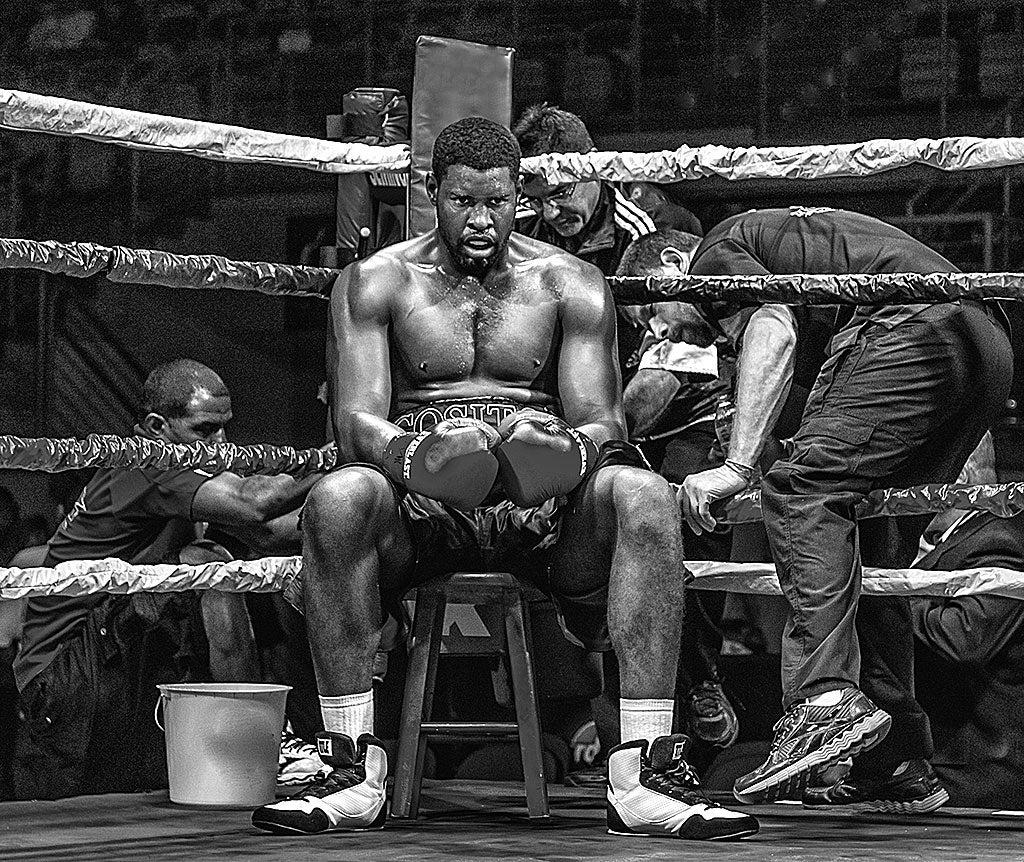 Sports Category Finalist: Boxer's Corner
Image created at the Hard Rock Hotel and Casino fight nights. I was able to be at the ropes with the sport photographers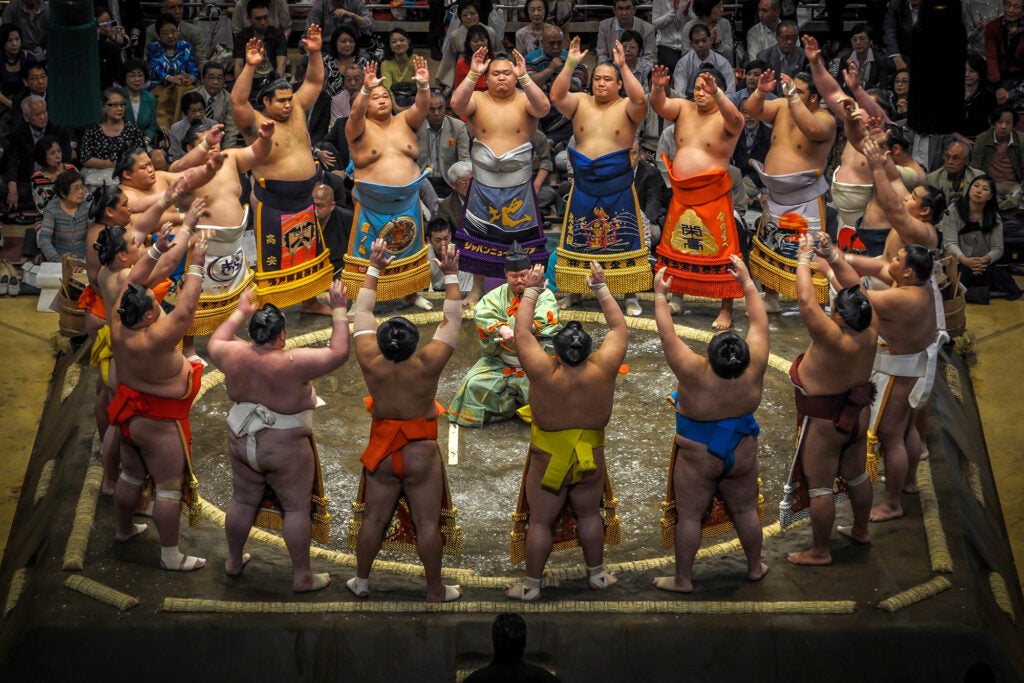 Sports Category Finalist: Circle of Honor
Sumo wrestlers participating in dohyō-iri (ring-entering ceremony), where each of them is gathering in circle around the referee to undergo body and spirit purification.
Sumo as a national sport of Japan has many traditions and the legends say its origins date back close to 2,000 years ago, when it began as a ritual in religious Shinto ceremonies with the purpose to entertain the gods.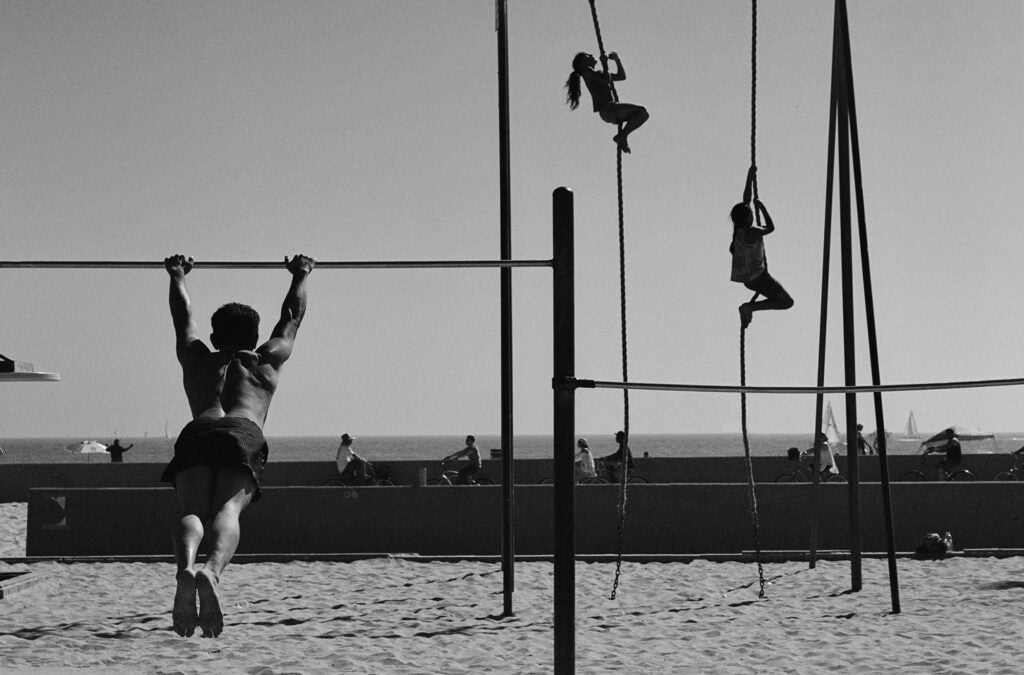 Sports Category Runner Up: Venice Beach Monkey Bars
Shot on film. Nikon F3HP with Nikkor 35-70 f3.5-4.5. Ilford X-P2 film.
Saw this juxtaposition of action and thought it made a nice abstract composition. It has been really fun and challenging going back to film and manual focusing.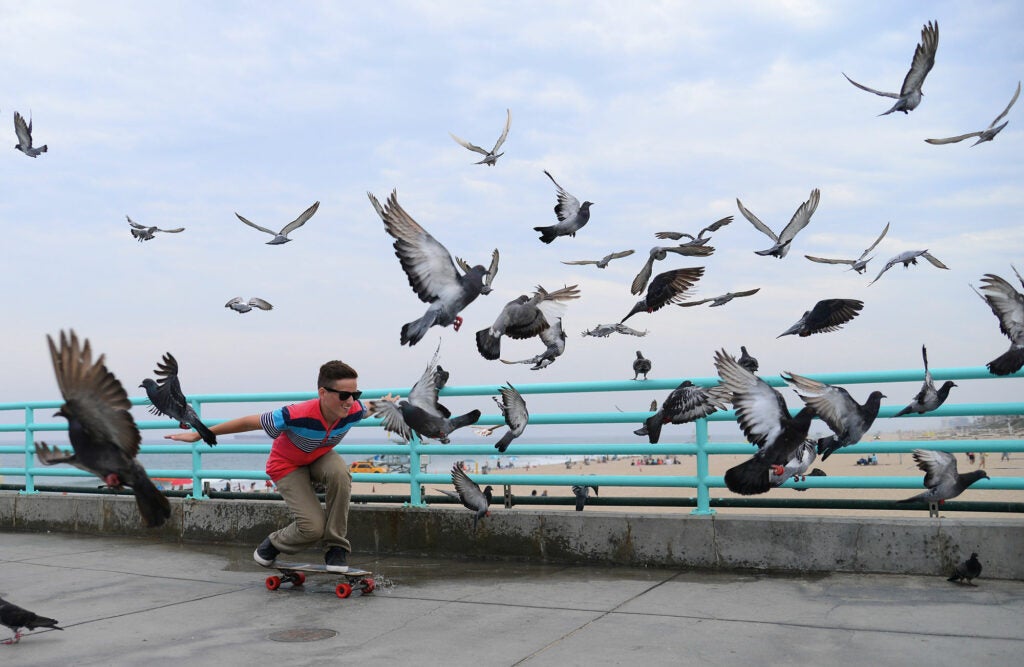 Sports Category Finalist: BirdBoy
Manhattan Beach Pier, CA.
Floating amongst the birds, I saw him coming so I just waited then snapped away. Nikon D610, Tamron 28-75 f/2.8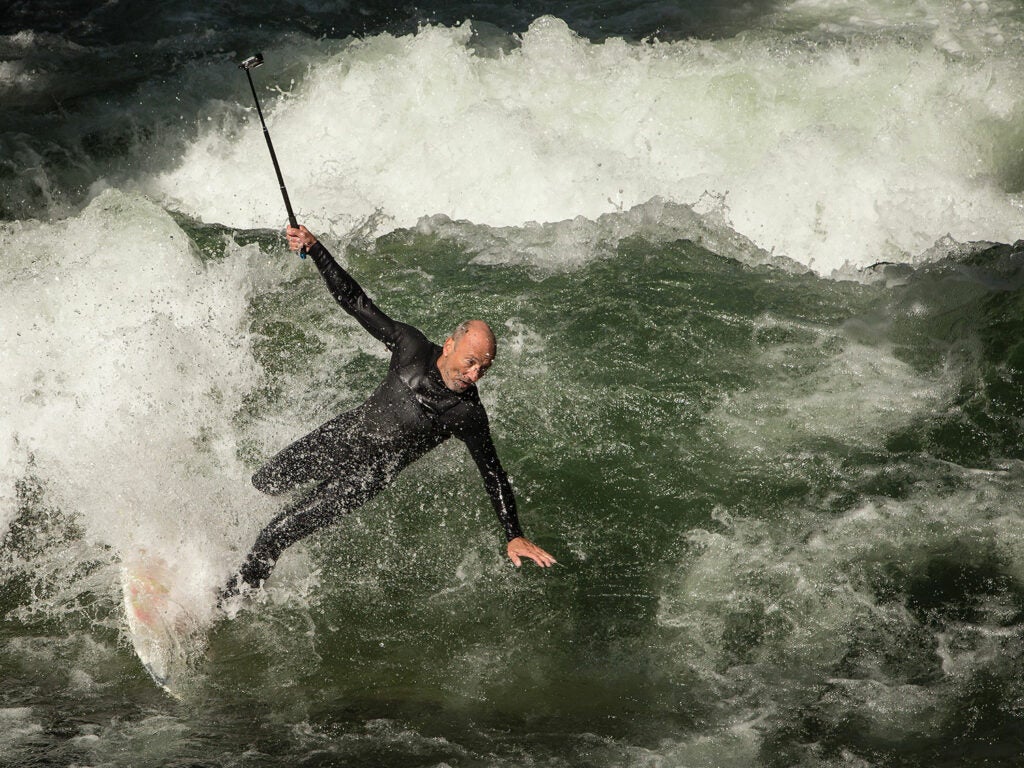 Sports Category Finalist: Selfie Surfer Takes a Dive
While in Munich Germany last September we saw people surfing on the Isar River when it entered the English Garden. This man carried his selfie stick with him. Canon 6D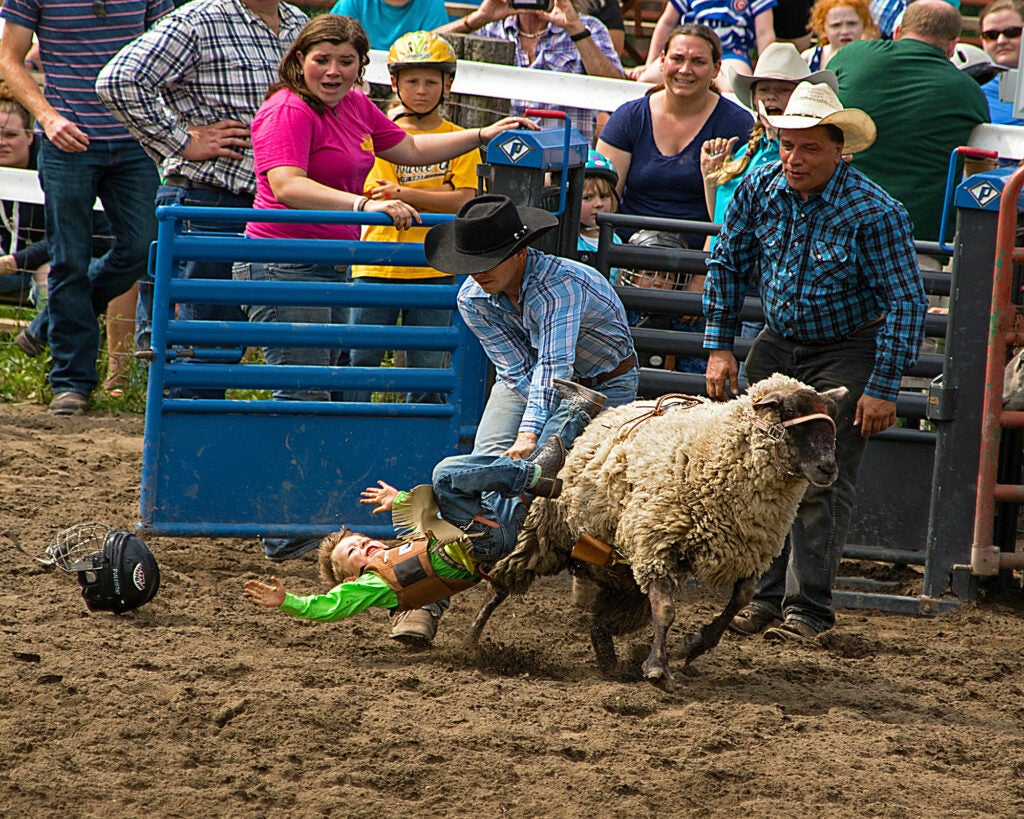 Sports Category Finalist: Sheep Rider
Canon EOS 70 Mark II, EF 70-300 f/4-5.6 IS USM, Focal length 300mm, Shutter Speed 1/1000 sec, Aperture f/7.1, ISO 400
Picture was taken at a local outdoor rodeo this summer in small town in Indiana. This was the first kid out of the gate for their sheep riding contest and as the photograph shows the cowboy was not prepared to catch the boy as he fell out of the sheep. You can see the look on his mother's face as the boy is about to hit the ground along with his helmet that came off his head.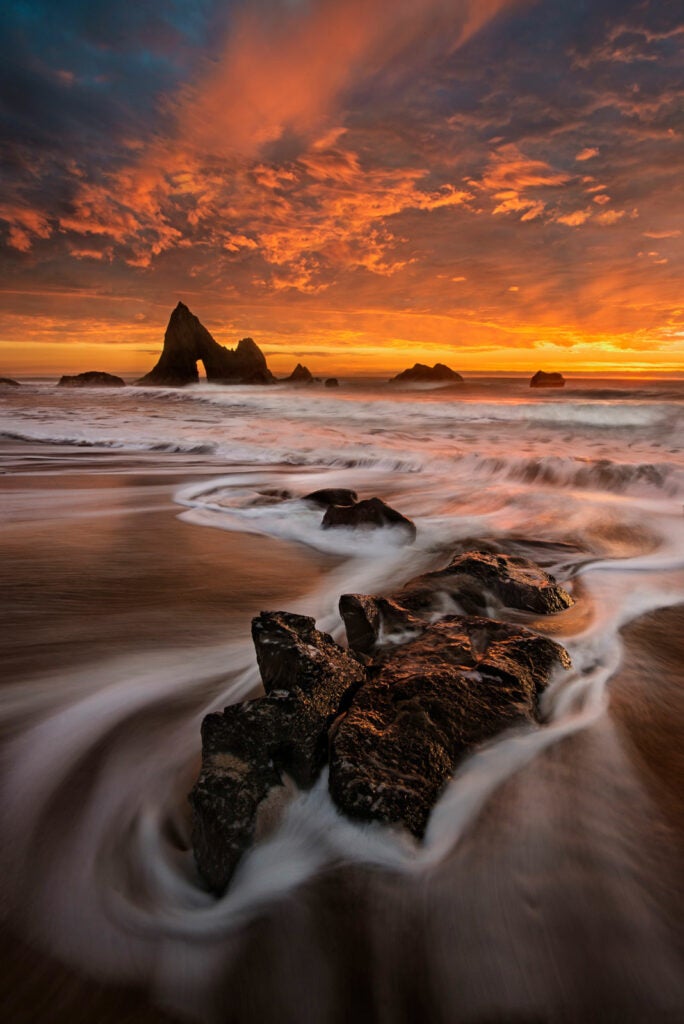 Landscapes Category Finalist: Spellbound
For years Martins Beach in Half Moon Bay, CA has been off-limits, blocked by a rich landowner who didn't want to allow access to the beach.
After years of court-battles the beach has finally reopened to the public and I was able to watch this Witches Hat seastack cast on beauty spell on the sky.
Landscapes Category Finalist: Not Alone
The most photographed tree resides along the Monterey coastal area in Pebble Beach.
The lone cypress accompanied by the stars and the pacific ocean. My last milky way chase for the 2015 season. Sony a7r | Rokinon 14mm | single image | led light painted foreground |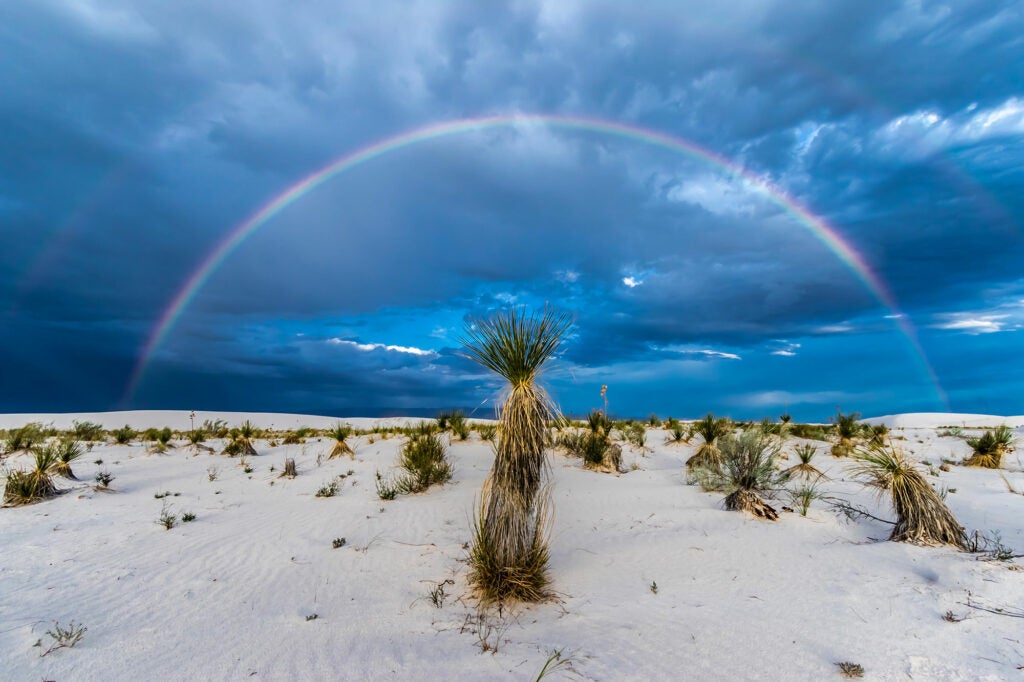 Landscapes Category Finalist: Desert Rainbow
Canon EF-S 10-22 at 10mm. f 9.0, ISO 250, 1/200 second.
Rainbow with faint double taken at White Sands National Monument in New Mexico. Canon 7D Mark II.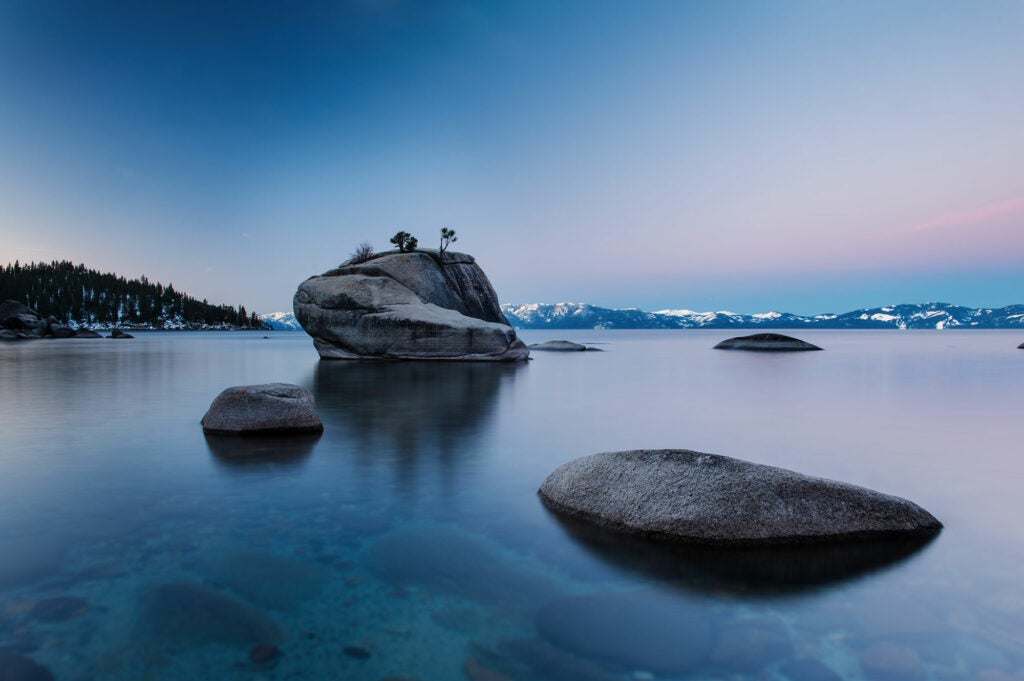 Landscapes Category Finalist: First Light
Early morning over Bonsai Rock on Lake Tahoe.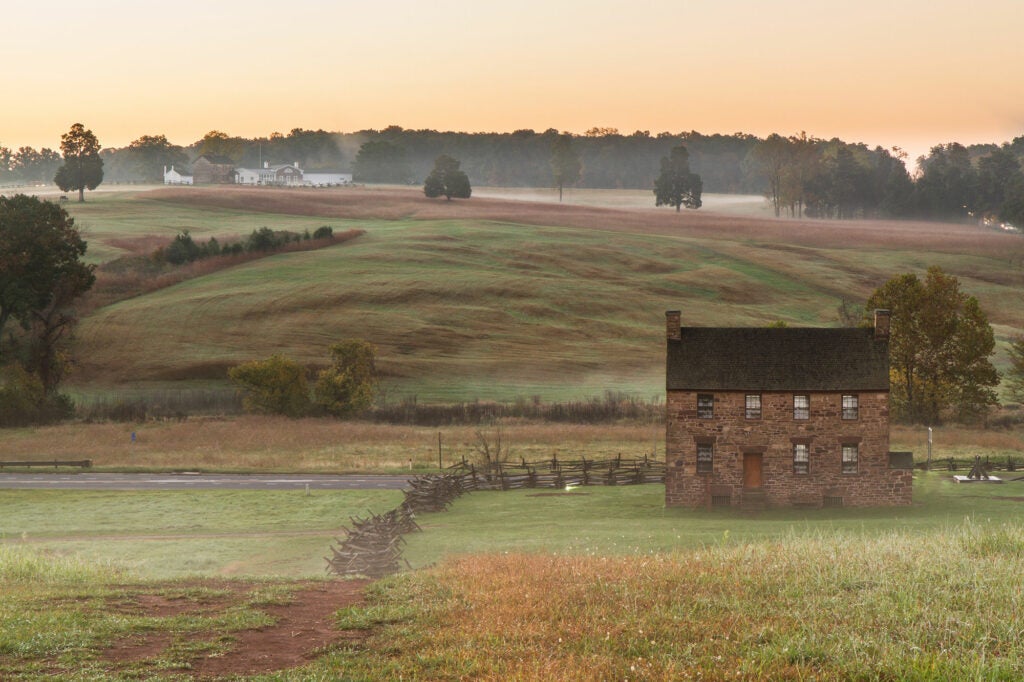 Landscapes Category Finalist: Foggy Battlefield
Fog was in the forecast on this morning in autumn so I set out to Manassas National Battlefield Park for a sunrise photo shoot.
By the time the sun came up, I found myself on top of a hill looking towards the Stone House with the Henry House perched high in the background and the morning fog accentuating the structures.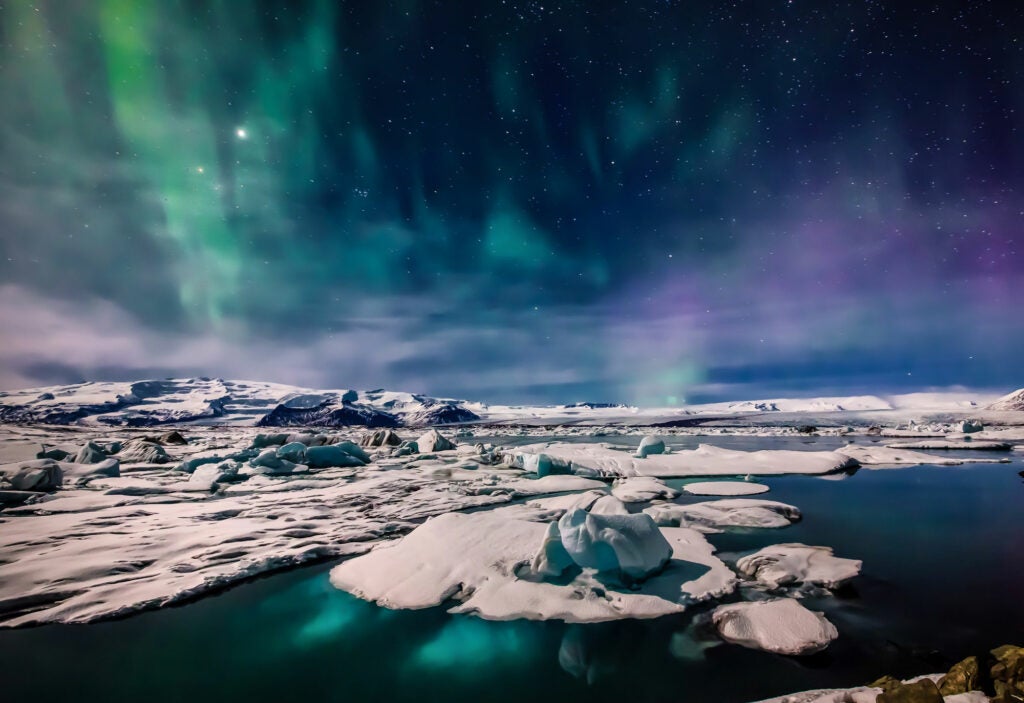 Landscapes Category Finalist: Late night color in Iceland
Jökulsárlón Glacier Lagoon Iceland – we had a mesmerizing hour and a half one night out of a 10 day trip to Iceland where the Northern Lights were active. Spectacular..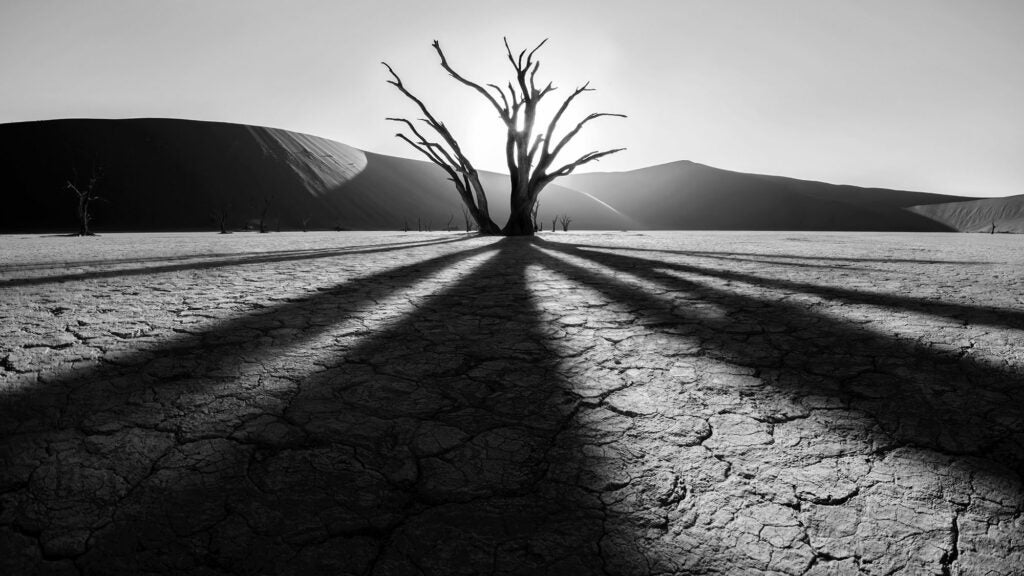 Landscapes Category Finalist: Story of Dry Wood, Rough Salt, and Clean Sky
The image is iso 200, f16, 1/180s.
Deadvlei and Sossus Vlei in Namibia are places of stark contrast – animals survive in the most arid conditions, the dunes rise directly out of the flat salt flats, German farms dot the Namibian country, and these trees used to live in the middle of it all. For this shot, I used my Rokinon 8mm handheld on my Fuji XT1 to capture the wide view and that graphic foreground.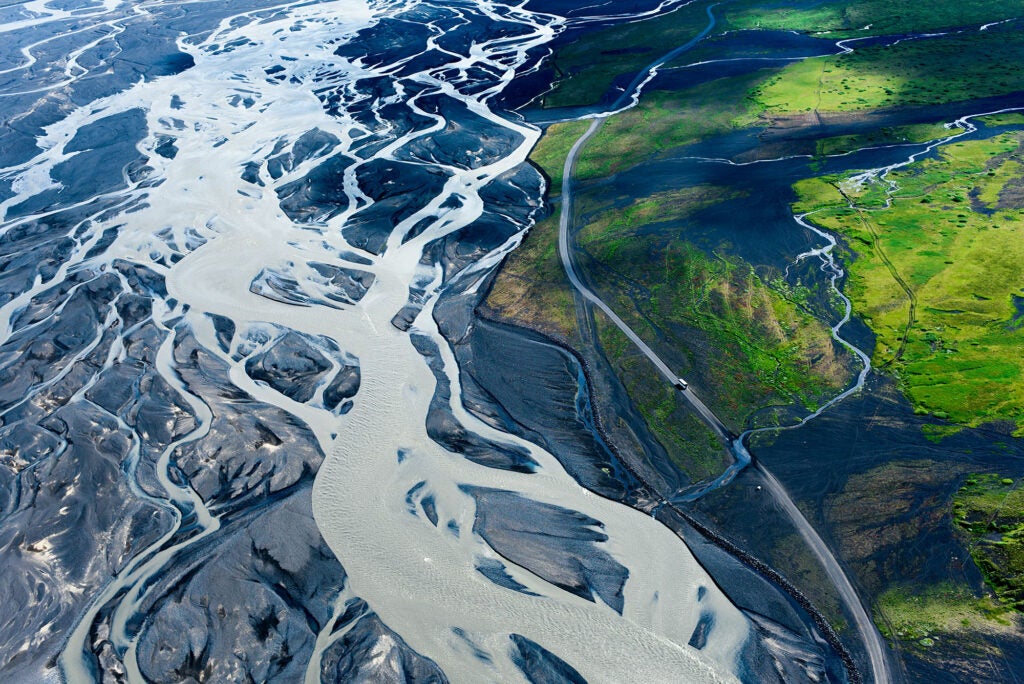 Landscapes Category Finalist: Bus For Scale
A small tour bus is dwarfed by the immense beauty of a glacial delta in central Iceland. These streams are icy cold — carrying water from the massive glaciers in the mountains above.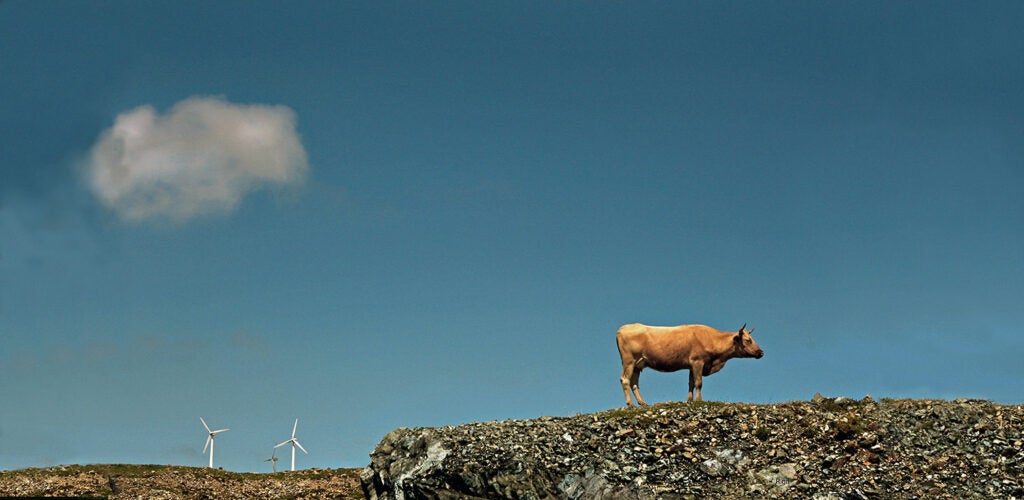 Animals/Nature Category Finalist: La vaca y la nube
Shot taken at the top of a hill in Galicia Spain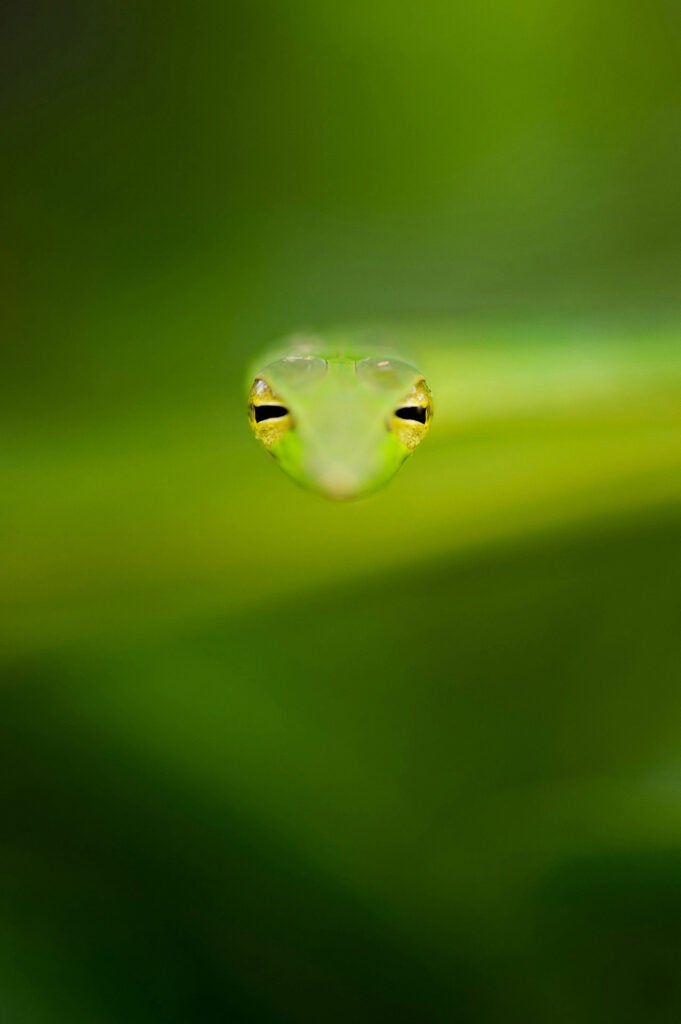 Animals/Nature Category Finalist: Creative Portrait of a Green Vine Snake
The green vine snake is a slender snake found in the jungles of India. I made this portrait facing the snake head-on and using a very shallow depth of field to get the desired effect.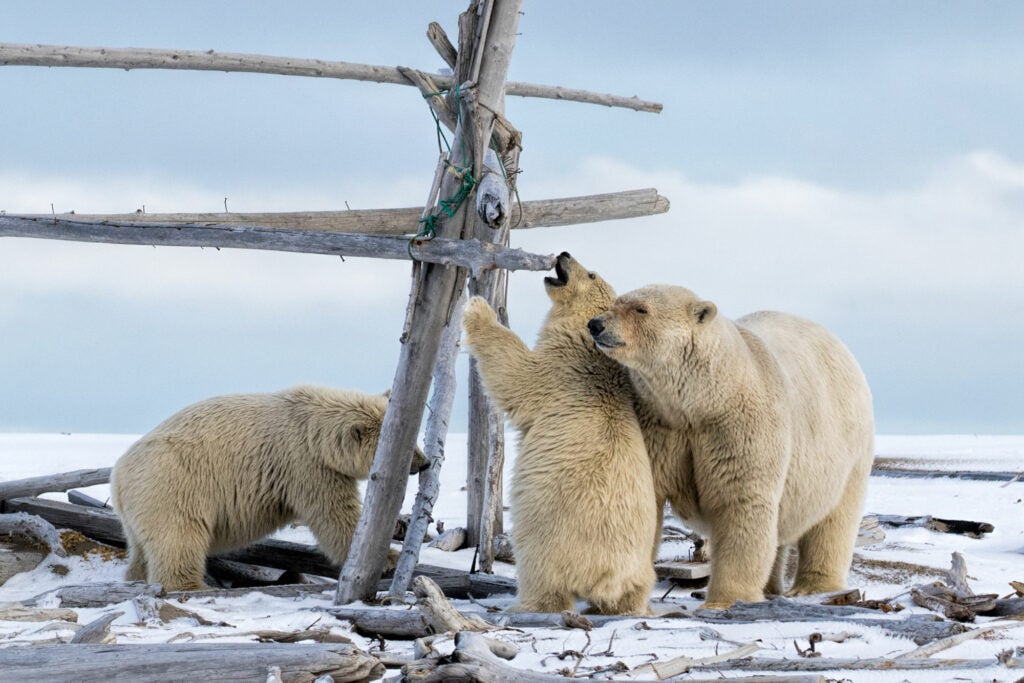 Animals/Nature Category Finalist: Polar Bear Playground
Canon EOS 7DMII, EF 100-400mm f/4.5-5.6L IS II Camera Settings: f/8.0, 1/400, ISO=400
A mother polar bear and her twin cubs happily played with a wooden structure in the Alaska National Wildlife Refuge on the Beauford Sea. I was part of a photography tour shooting the bears form a small fishing boat, and staying in the nearby isolated Inupiat Eskimo village of Kaktovik . Watching these bears play, eat and sleep as they waited for the Arctic ice to come was an amazing experience!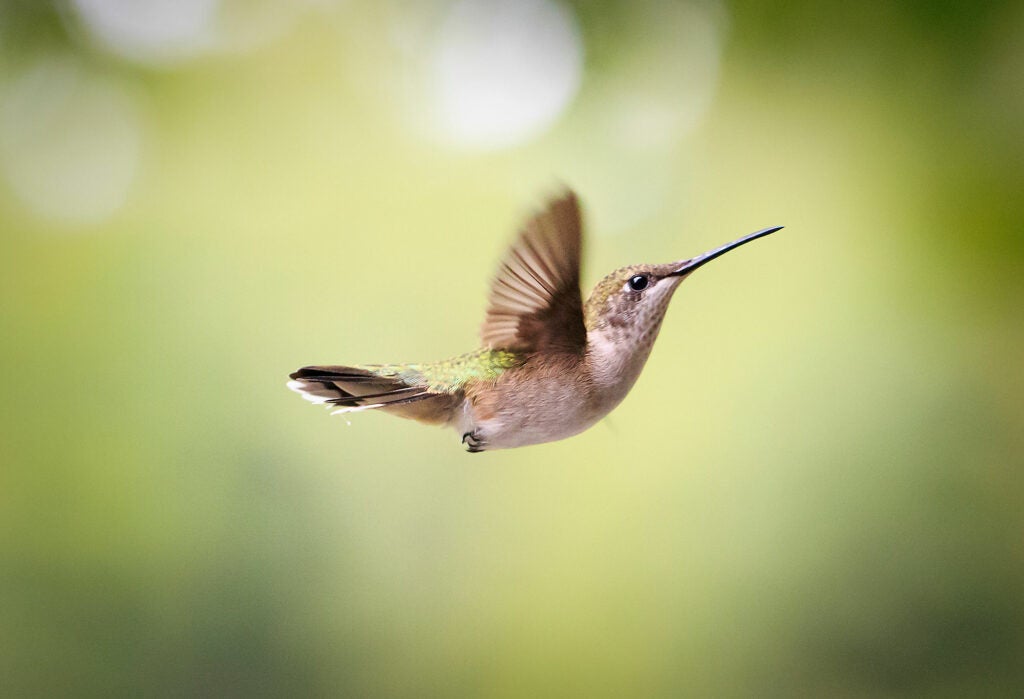 Animals/Nature Category Finalist: Hummingbird in flight
Hummingbird en route to the feeder. Canon 5D Mark III, 100mm f/2.8L lens. Minor adjustments in Photoshop CS5.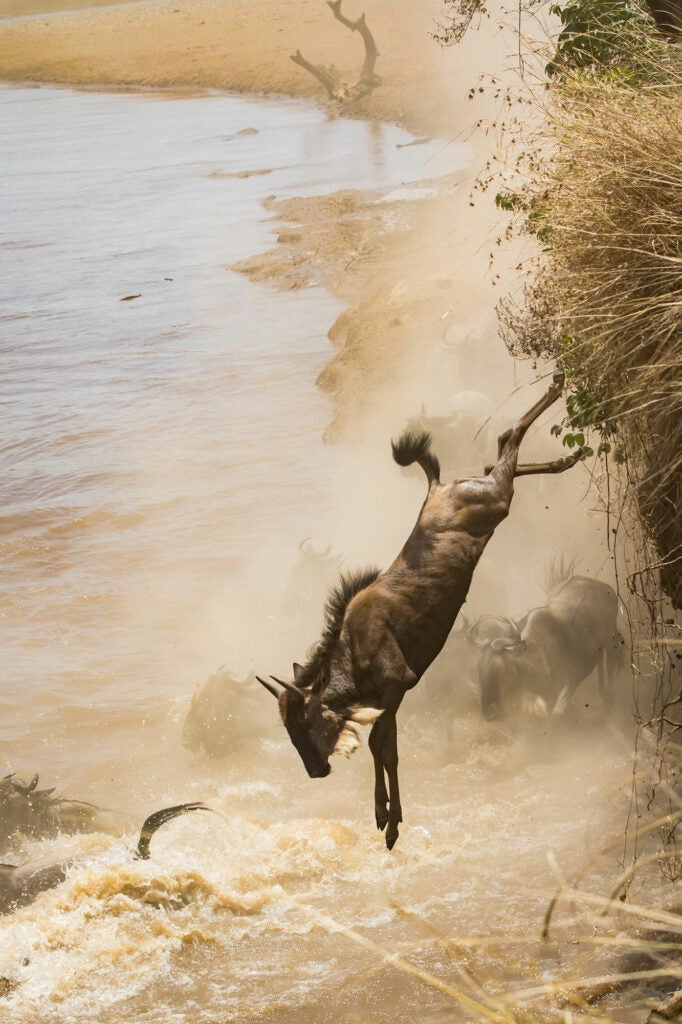 Animals/Nature Category Finalist: Big Jump
One of the most thrilling spectacles in my life was watching a 300,00+ wildebeest crossing over the Mara River.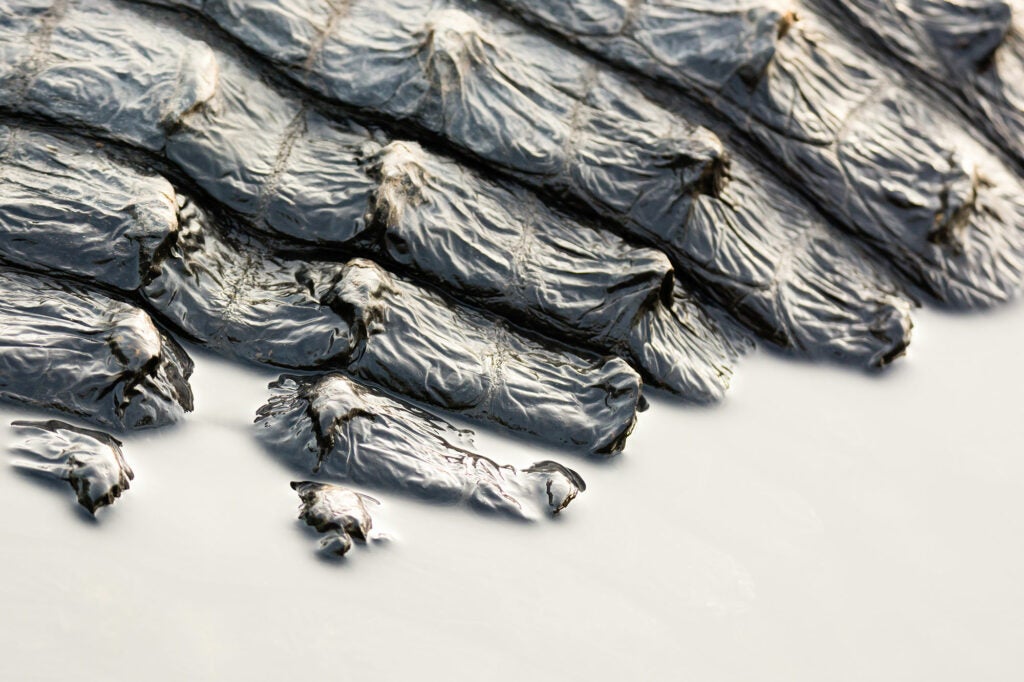 Animals/Nature Category Finalist: American Alligator, Detail
f/5.6, 1/250 sec, ISO 800, 260mm
Born and raised in South Florida, I've made frequent trips to the Everglades to photograph and observe Alligators. I've always liked the texture and pattern of their skin. This shot was taken while visiting a bird rookery to photograph Egrets and Herons. The light was hitting the water in a way that it was rendering it white, almost like the Alligator was emerging from a pool of milk.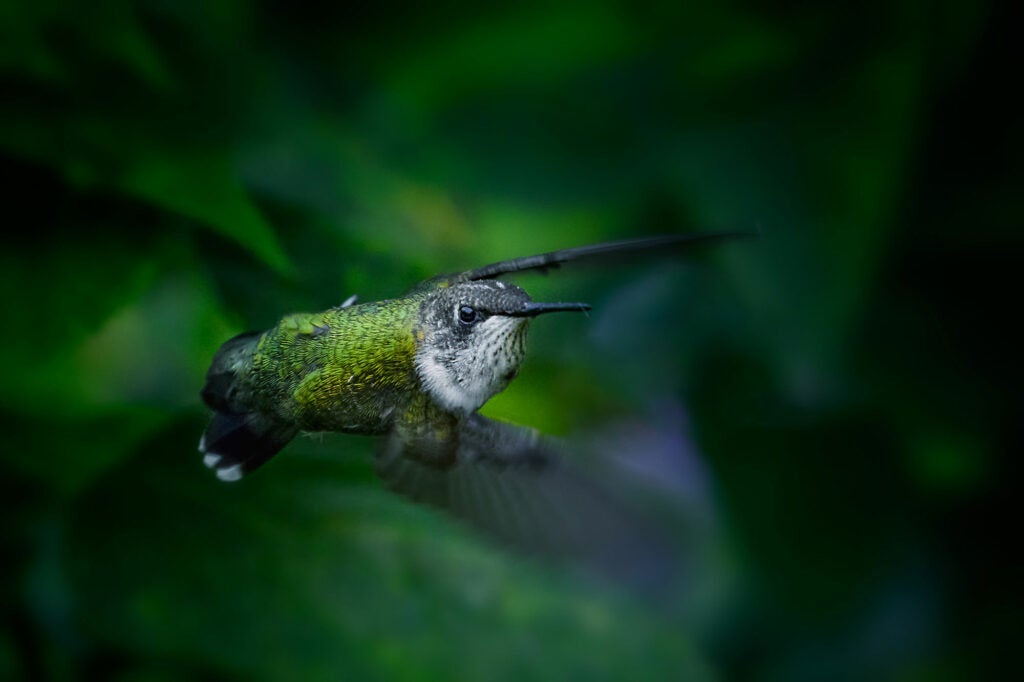 Animals/Nature Category Finalist: Where are the flowers?
Hummingbird rising from the bushes and seemingly asking for directions to the flowers. 🙂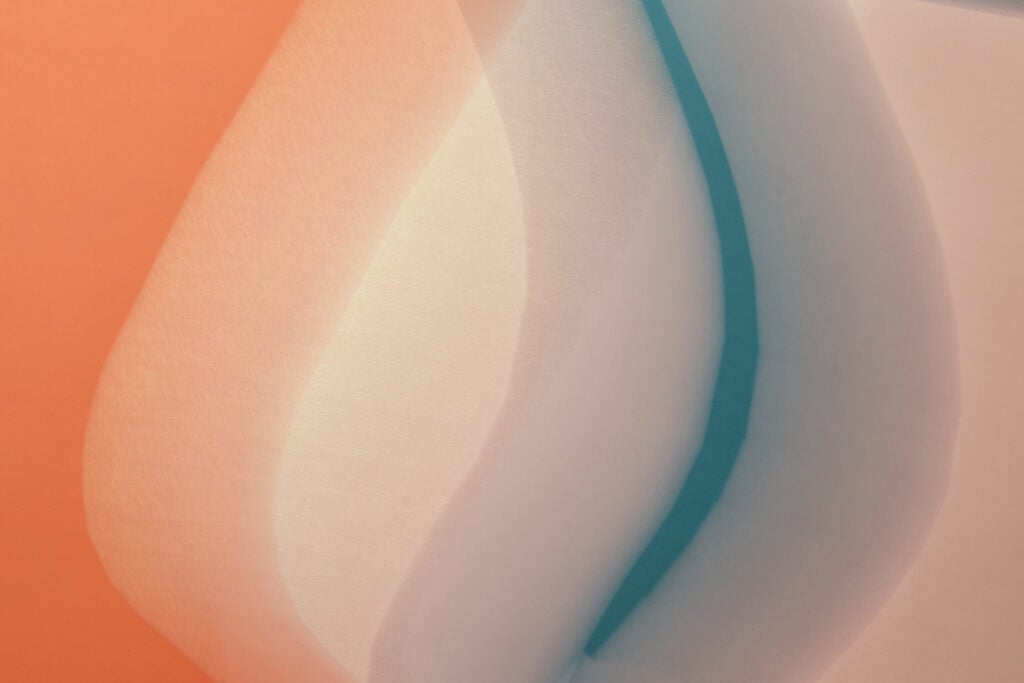 Still Life Category Finalist: Untitled
Nikon D 5300-70mm Lens-ISO 200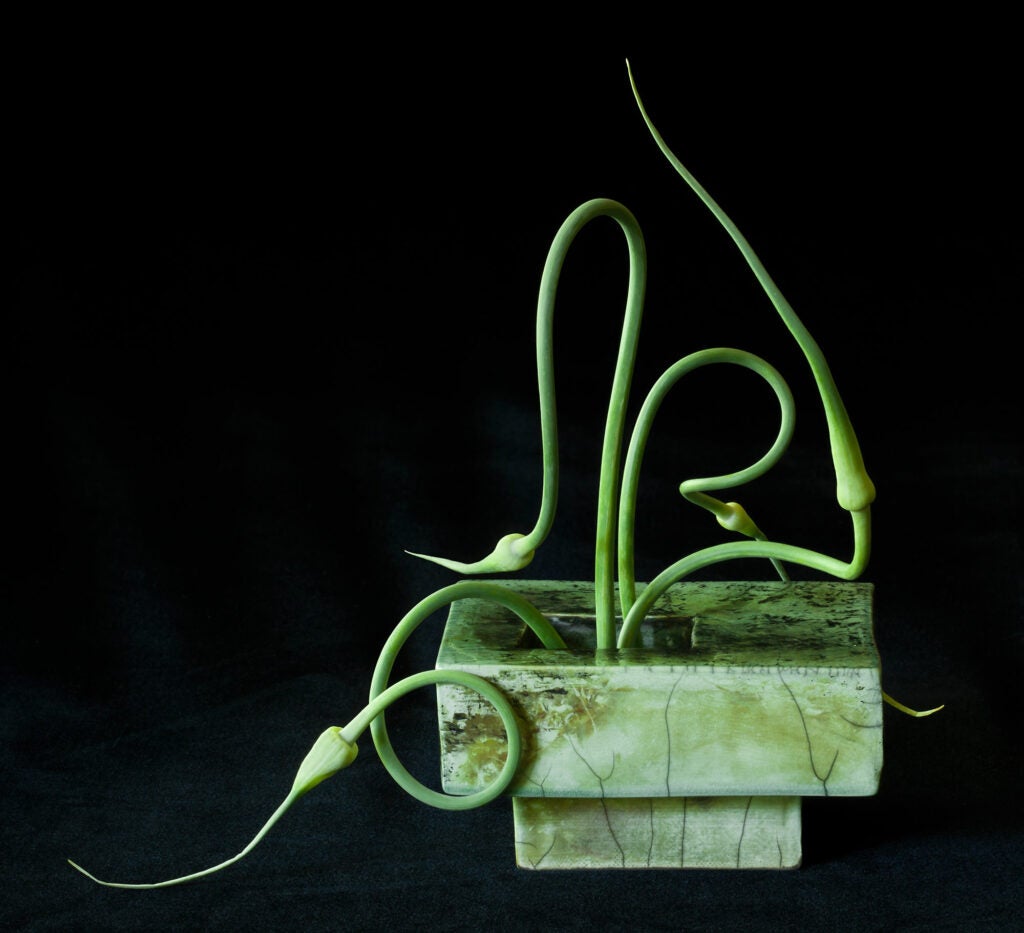 Still Life Category Finalist: Garlic Scapes
The garlic scapes communicate their own secret calligraphy.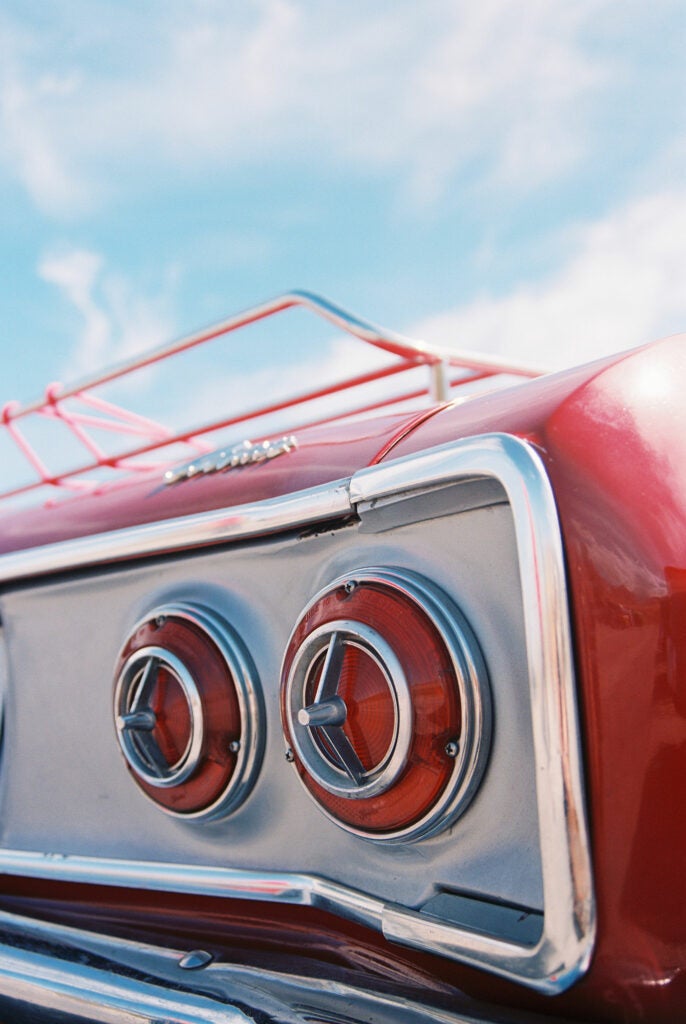 Still Life Category Finalist: Genuine Detail
Bringing the vibrant retro colors to cars. Shot on Ektar 100 film stock.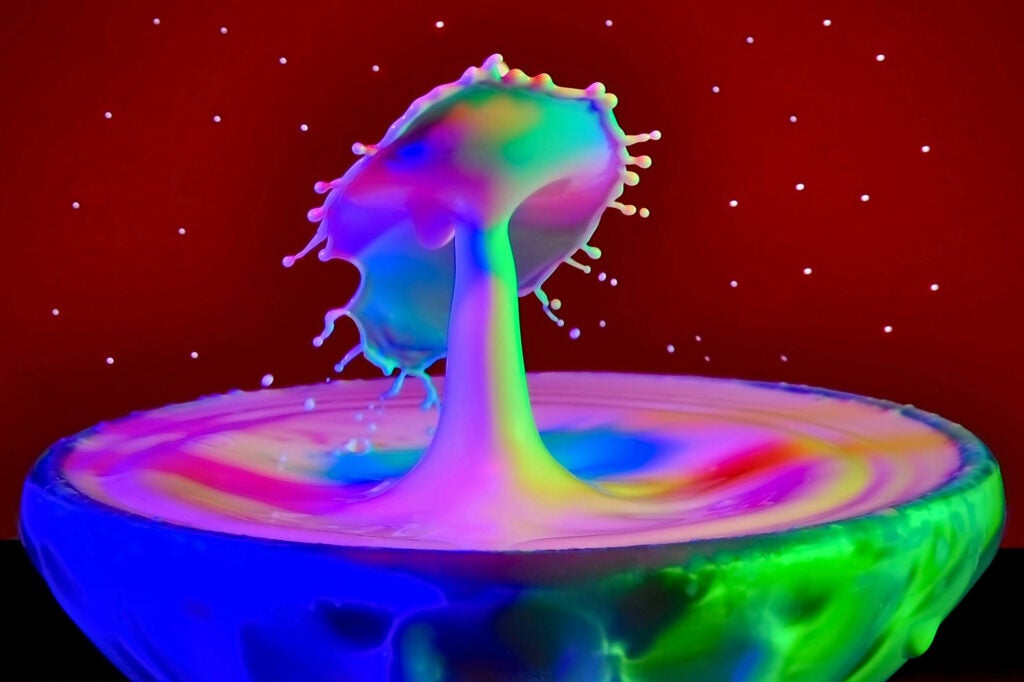 Still Life Category Finalist: Splash of Colors
Photographed with a NikonD90 and an AF-S DX VR 18-200mm F3.3-5.6 zoom lens. Exposure was 2.5sec, F16 and ISO 200
This colorful image was created with High Speed Flash Photography using drops of milk, a quick flash burst in the dark and a multicolored background.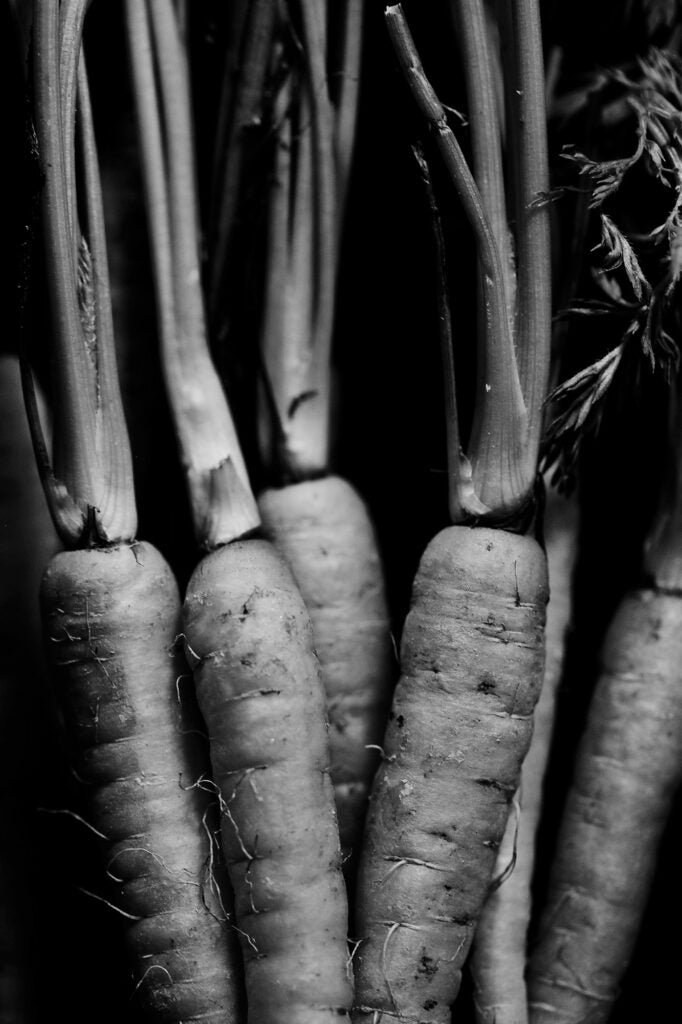 Carrots
Fresh carrots in a series of vegetable pictures.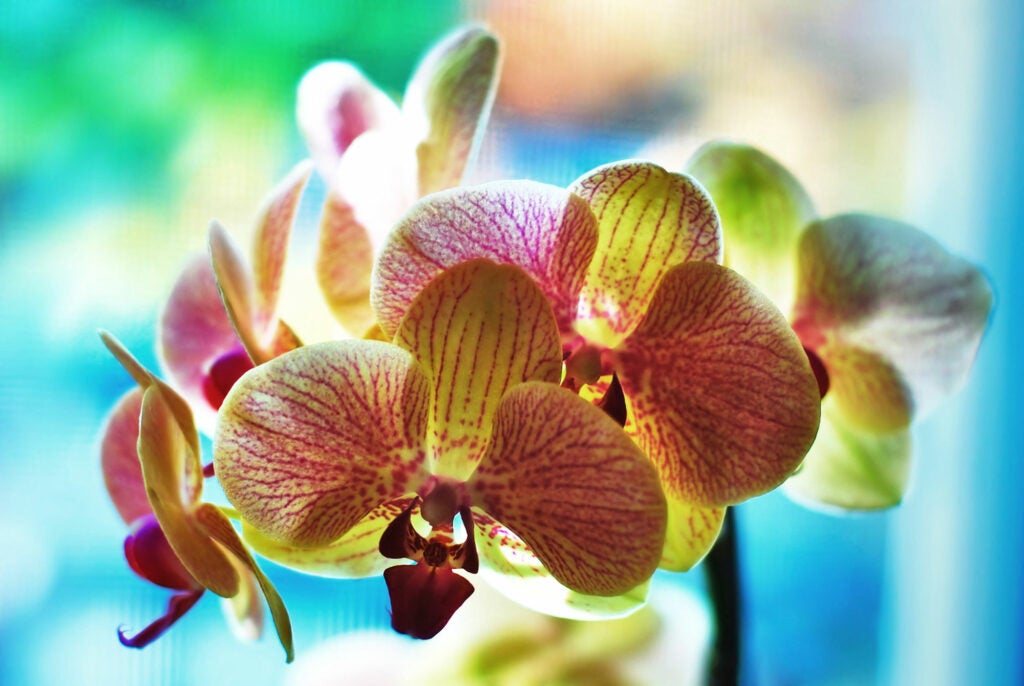 Still Life Category Finalist: Pastel Orchids in Light
I used my 50mm lense with my Nikon d80 to give this wickedly beautiful flower great bokah.
When orchids are in full bloom I find them captivating. For this shot I took advantage of the beautiful light outside and placed the orchids in the window.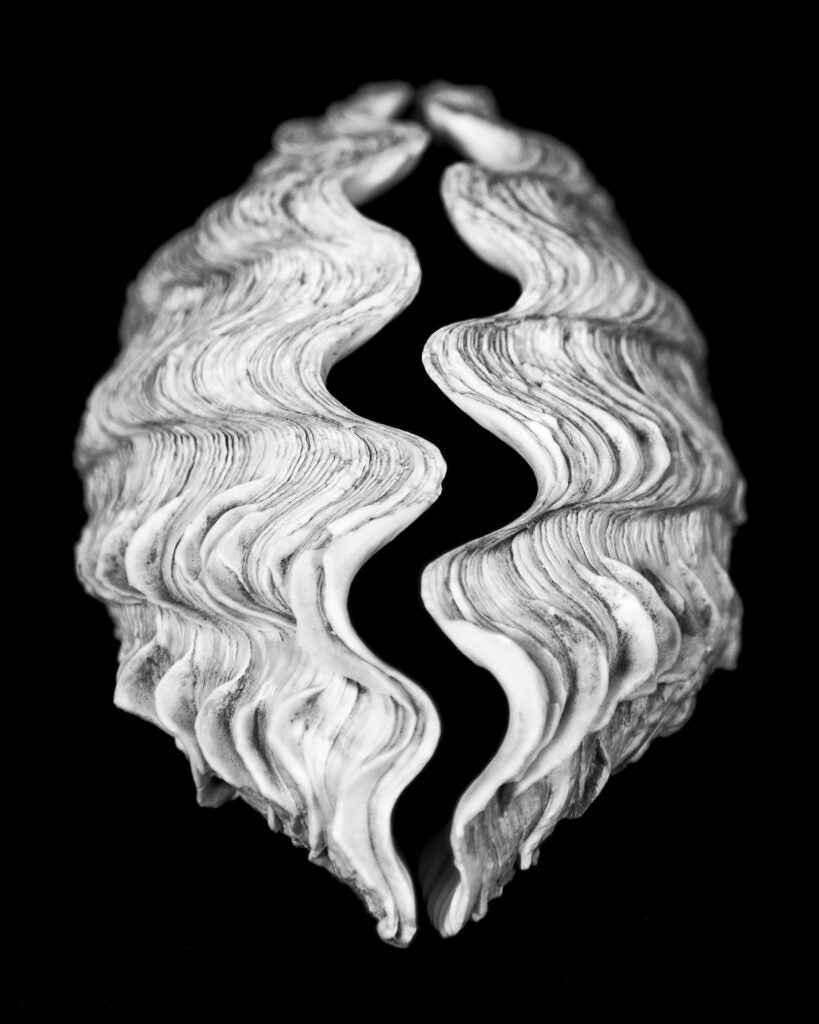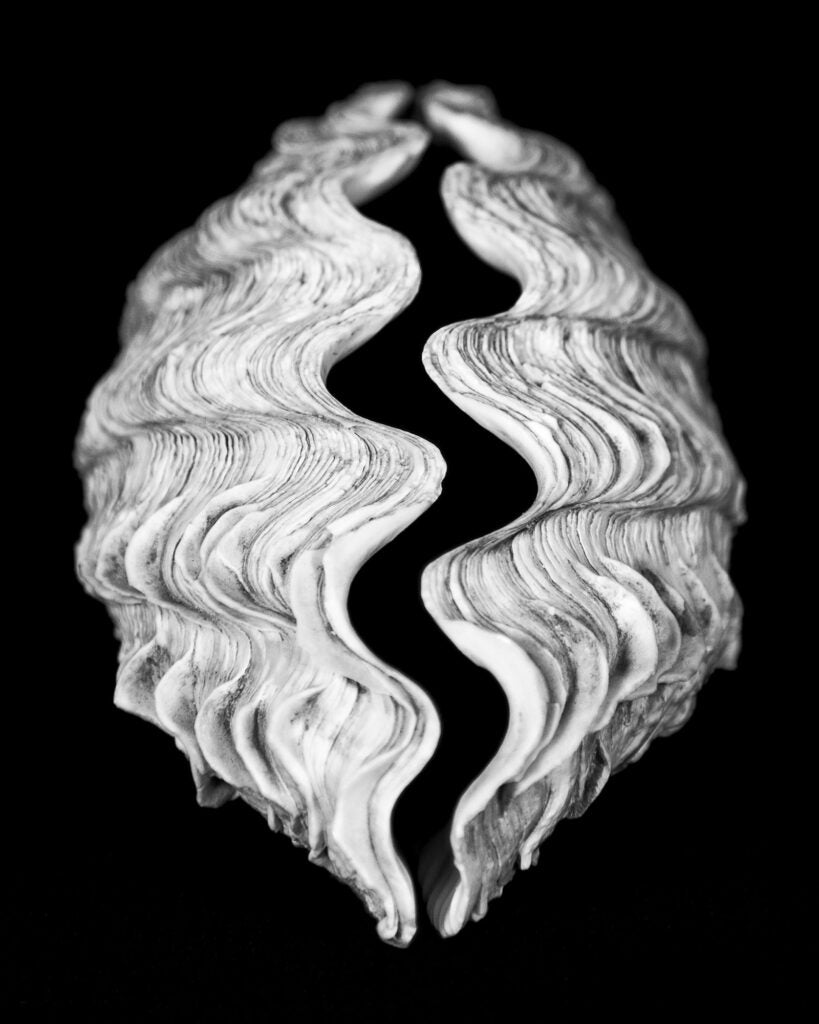 Still Life Category Finalist: Giant Clam Shell
Black and White, Giant Clam Shell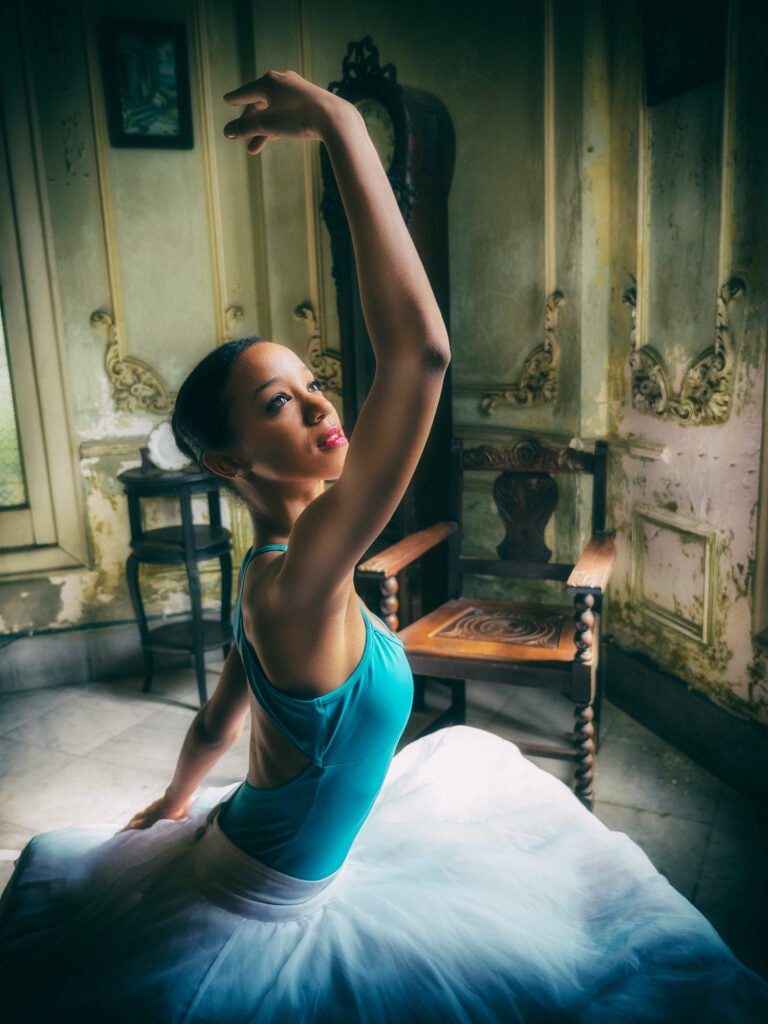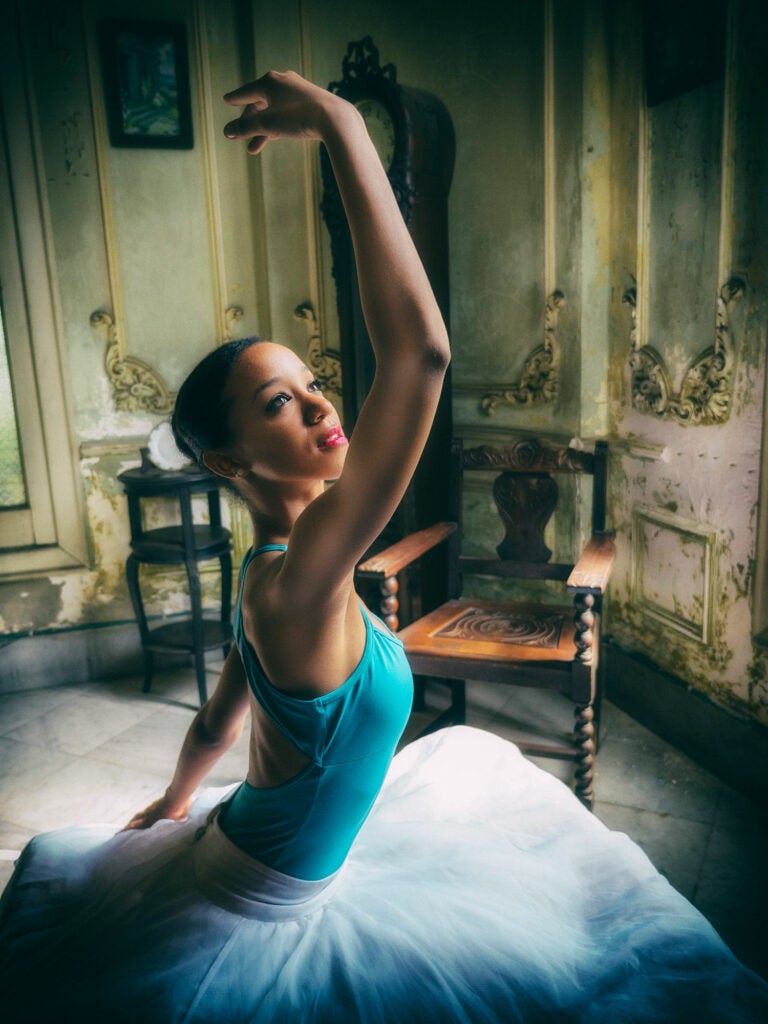 People Category Finalist: Ballerina
Ballerina from the Ballet Nacional de Cuba, posed in a private home.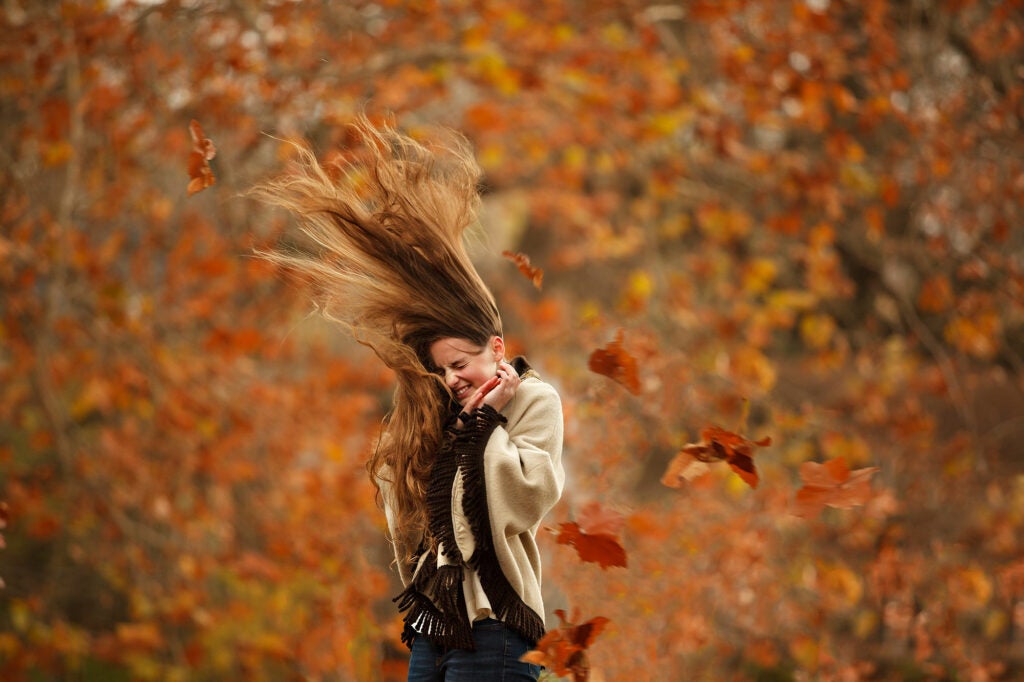 People Category Finalist: I Love Fall!
Camera: Canon 5D Mark II Lens: Canon 70-200mm zoomed all the way out to 200mm f 2.8
I live on a hill in a residential neighborhood in Iowa. One day this fall, I realized I had a clean shot of orange, brown, red and yellow right outside my door. I created this portrait of my daughter to capture the uniqueness of fall wind, showing itself visually as trees release their leaves (with a little help from a leaf blower, camera right).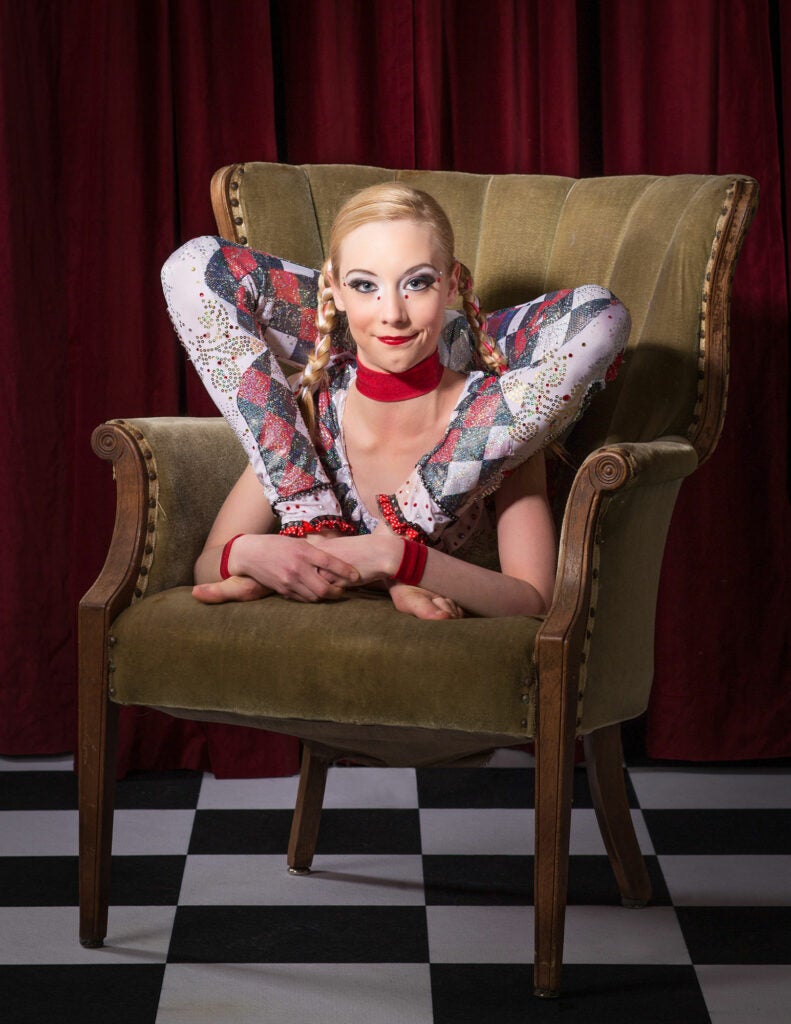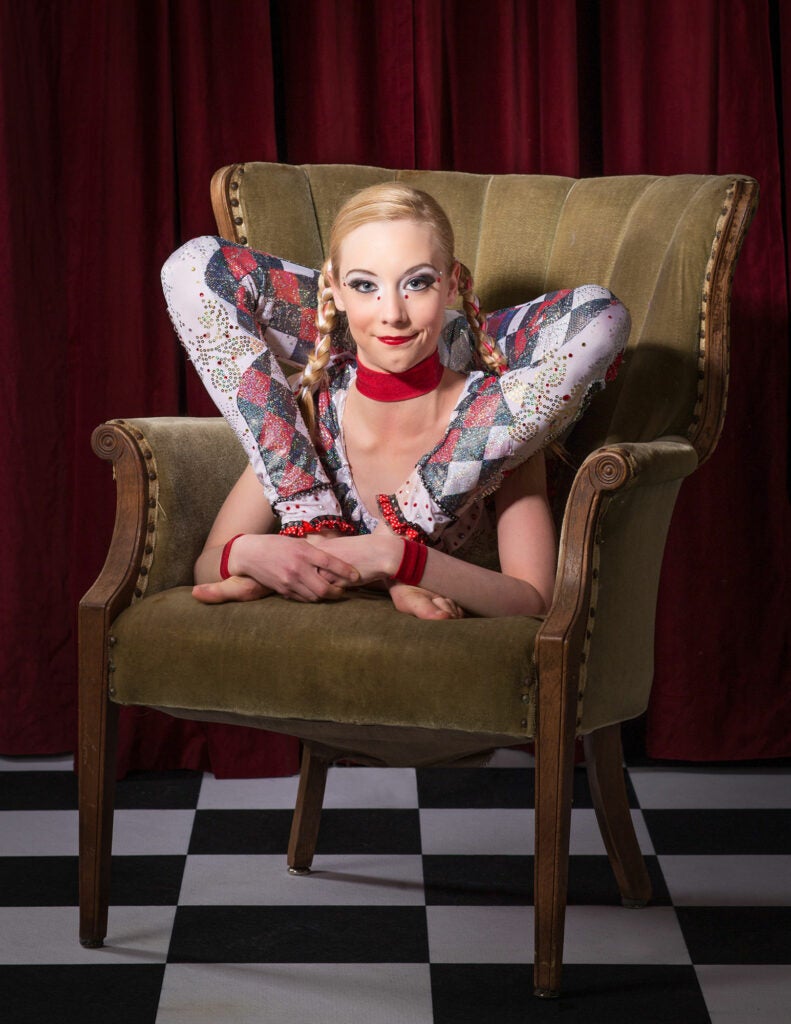 People Category Finalist: Jordan
100mm lens at f/9.0
Jordan is a contortionist and was one of my subjects for an ongoing project photographing my friends in the chair you see in the photograph.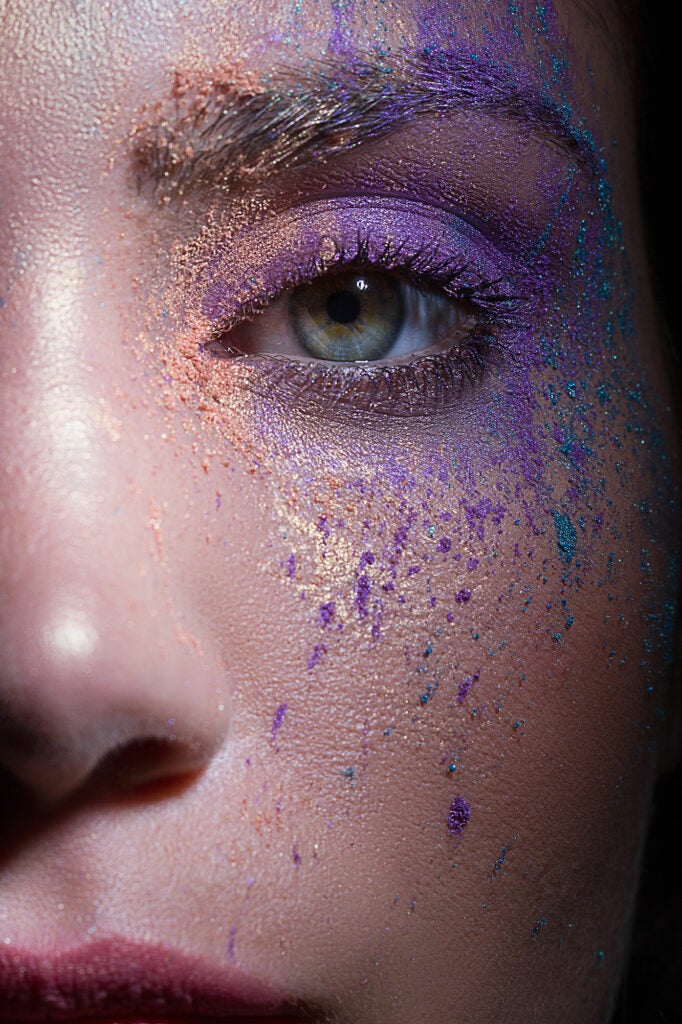 People Category Finalist: Macro meets Makeup
Capture the beauty and details of makeup through a macro lens.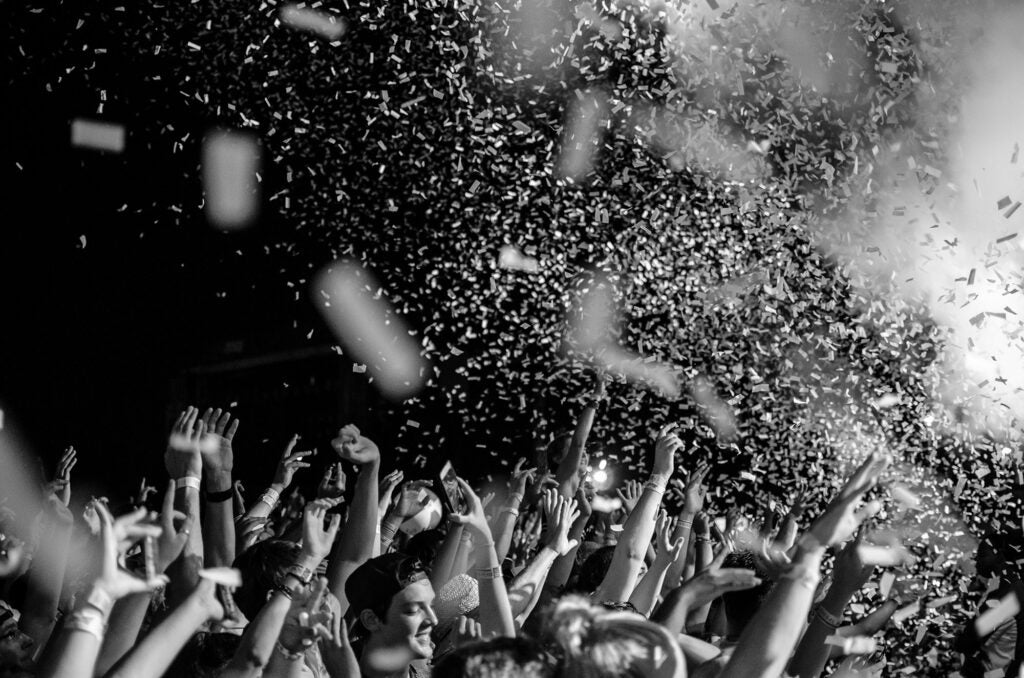 People Category Finalist: It's More Than Just Music
This picture was taken at Free Press Summer Fest in Houston, TX.
I used a Nikon D5100, 35mm lens, ISO 800, f1.8, and at 1/500 sec. In all honesty I had no idea the cannons were going to shoot confetti at that moment, but I am glad I had my camera pointed that way. I call it "More Than Just Music", because when I look at this photo it puts me back in the moment with all those people around me, I couldn't even tell you who was playing when I took that photo.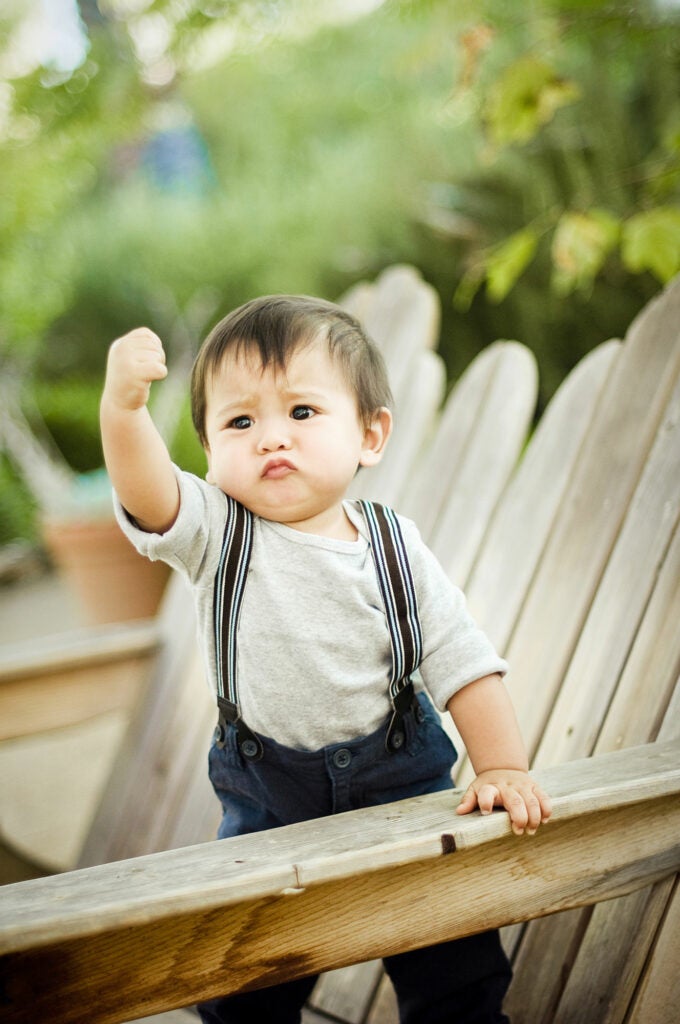 People Category Finalist: Stick it to the Man
This cute little guy has had enough, shaking his fist in protest.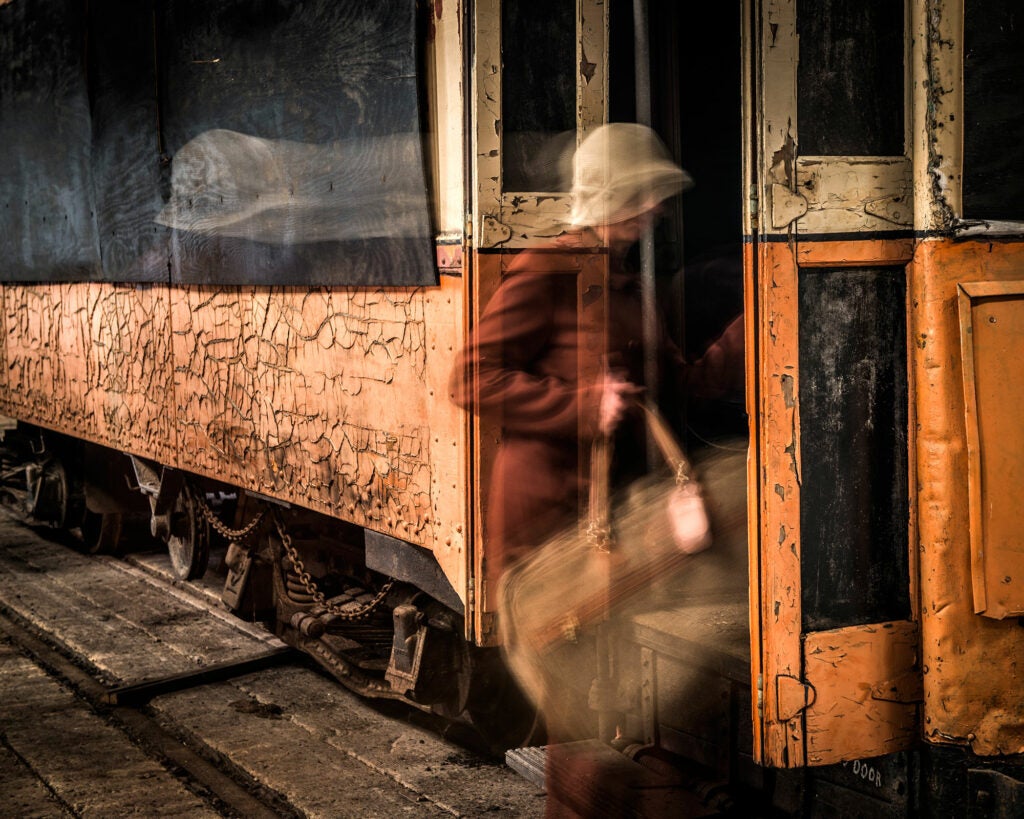 People Category Finalist: Last Call for All Aboard
I took this self portrait at an abandoned trolley yard workshop.
I wanted a ghost image of a passenger boarding the trolley as they would have looked while it was still running. I mounted my camera on a tripod and ran a 6 second exposure while I slowly boarded the trolley.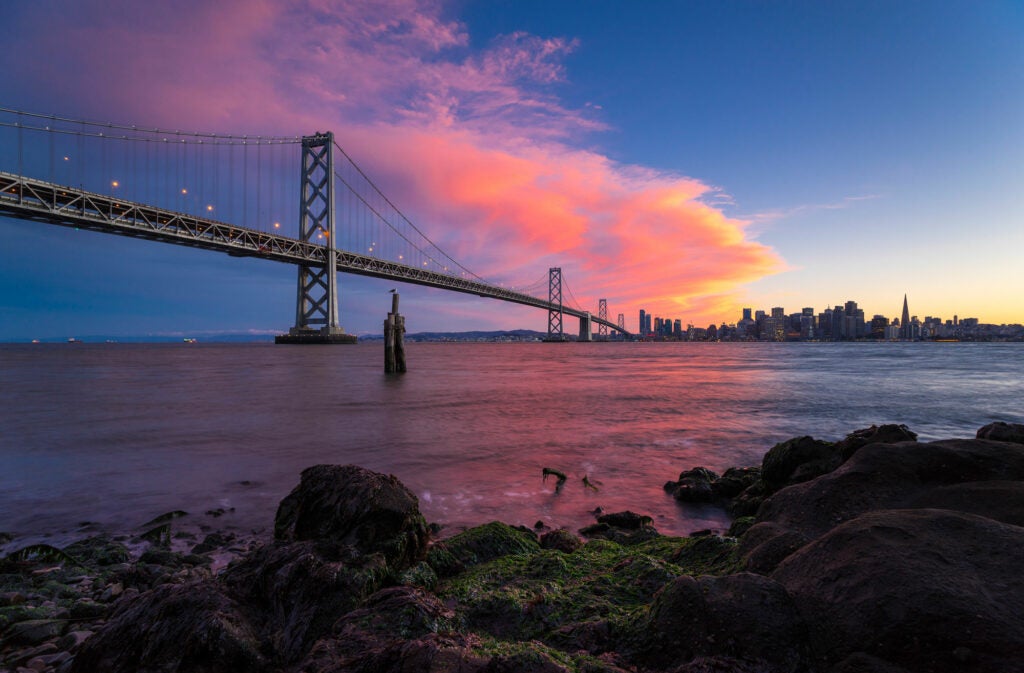 Cities and Architecture Category Finalist: treasure island sunset
View from Treasure Island on a marvelous sunset over San Francisco skyline, the bay bridge and the bay. Sony a7r | 16-35mm | Lee filters slim polarizer and 1 stop soft graduated neutral density | single image |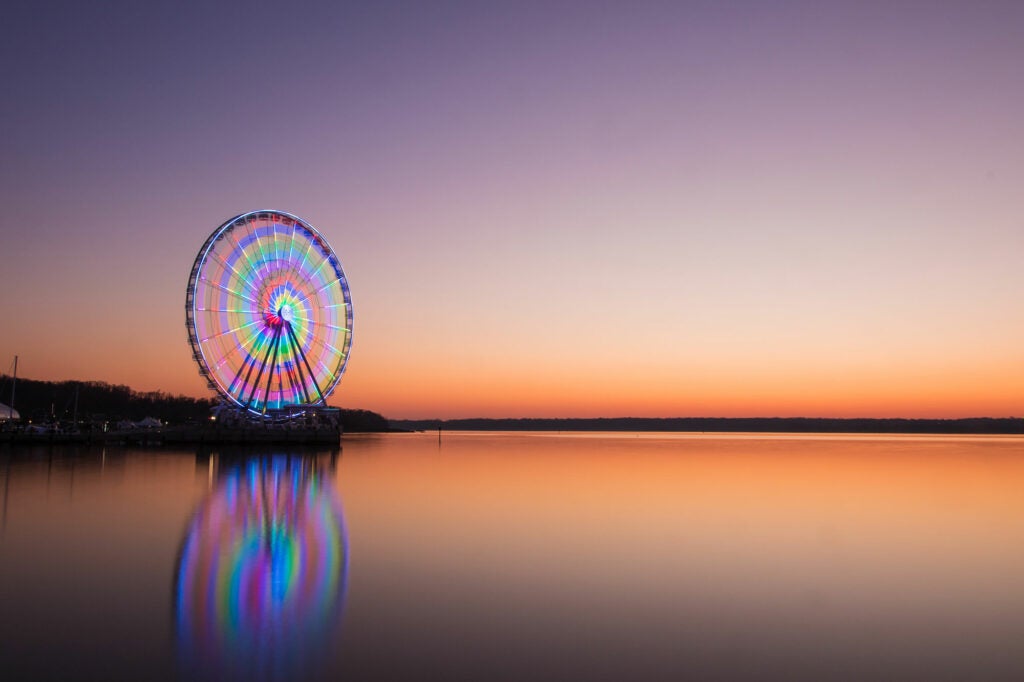 Cities and Architecture Category Finalist: Colors of the Potomac
A long exposure shot with an ND filter, taken from the end of a dock looking back at the Capital Wheel in National Harbor, Maryland as the sun set over the Potomac River.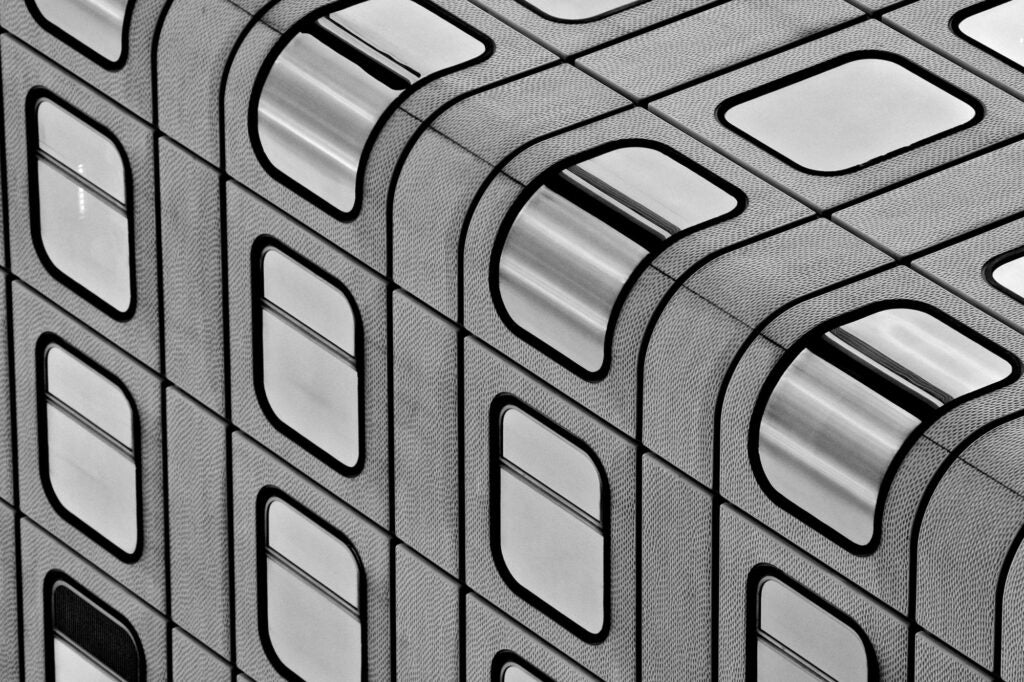 Cities and Architecture Category Finalist: Melt
Tokyo, Japan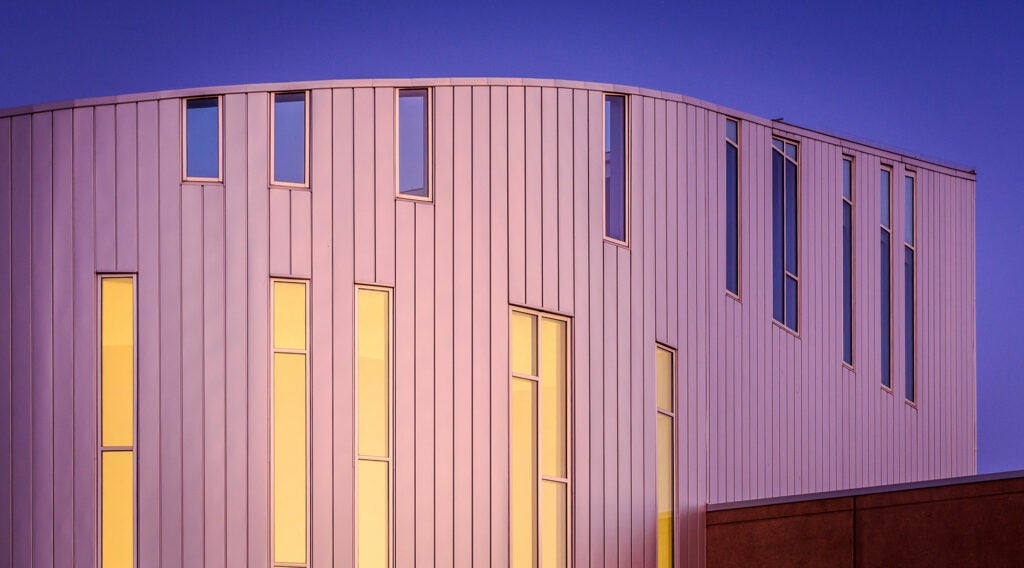 Cities and Architecture Category Finalist: Museum Roofline at Sunrise
Fort Collins Museum of Discovery roofline at sunrise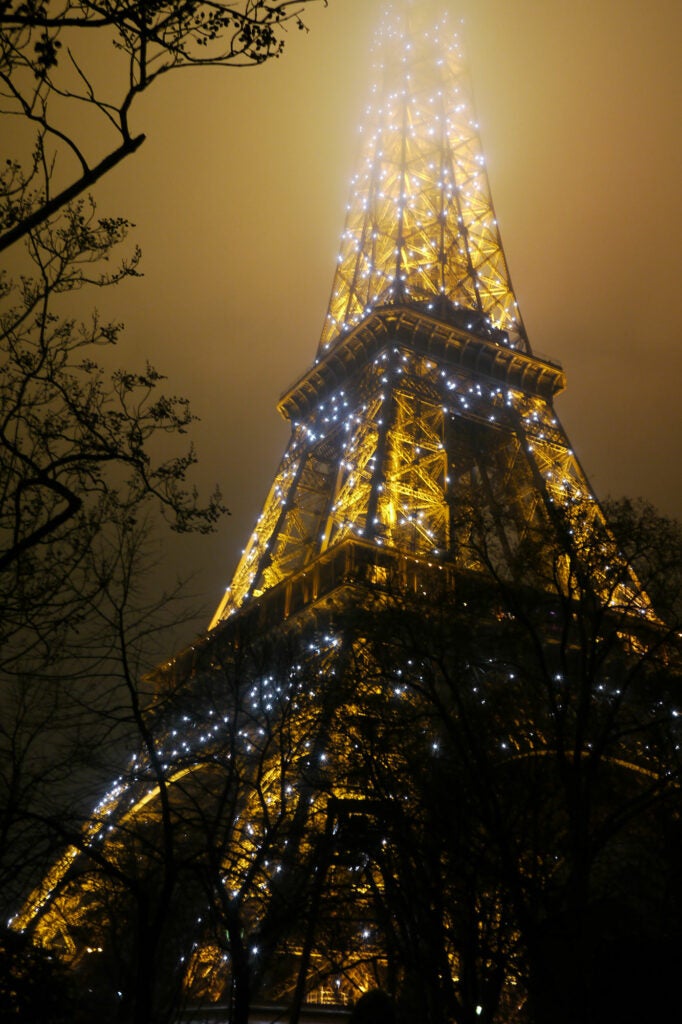 Cities and Architecture Category Finalist: The Eiffel
I took this photo on my first trip to Paris in 2011.
It was a cold and foggy night in December. The place was so crowded and I did not have my tripod with me so I just took a handheld snap of the Eiffel. It turned out to be one of my most memorable shots ever. With the recent terrible incidents which happened in the city this year, I'd like to pay a tribute by submitting this photo.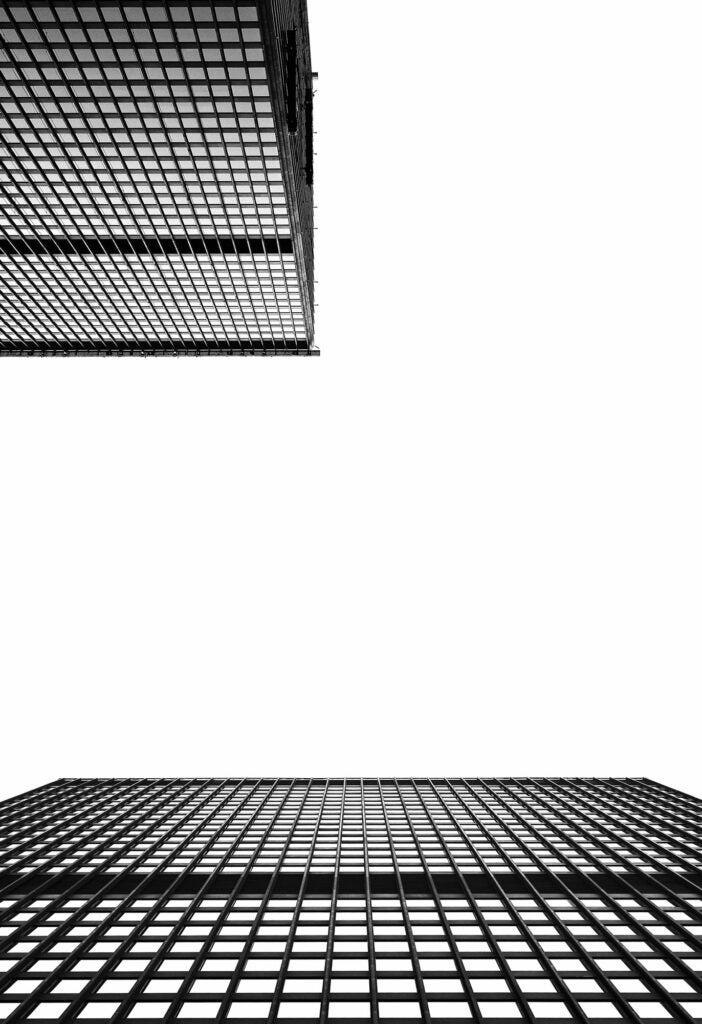 Cities and Architecture Category Finalist: MeltLudwig Mies van der Rohe – Detail
Nikon D800 – 50mm – f8 – ISO 160
The Toronto-Dominion Centre by Ludwig Mies van der Rohe. A simple detail from a series of images studying the stark black Toronto-Dominion Centre by Ludwig Mies van der Rohe.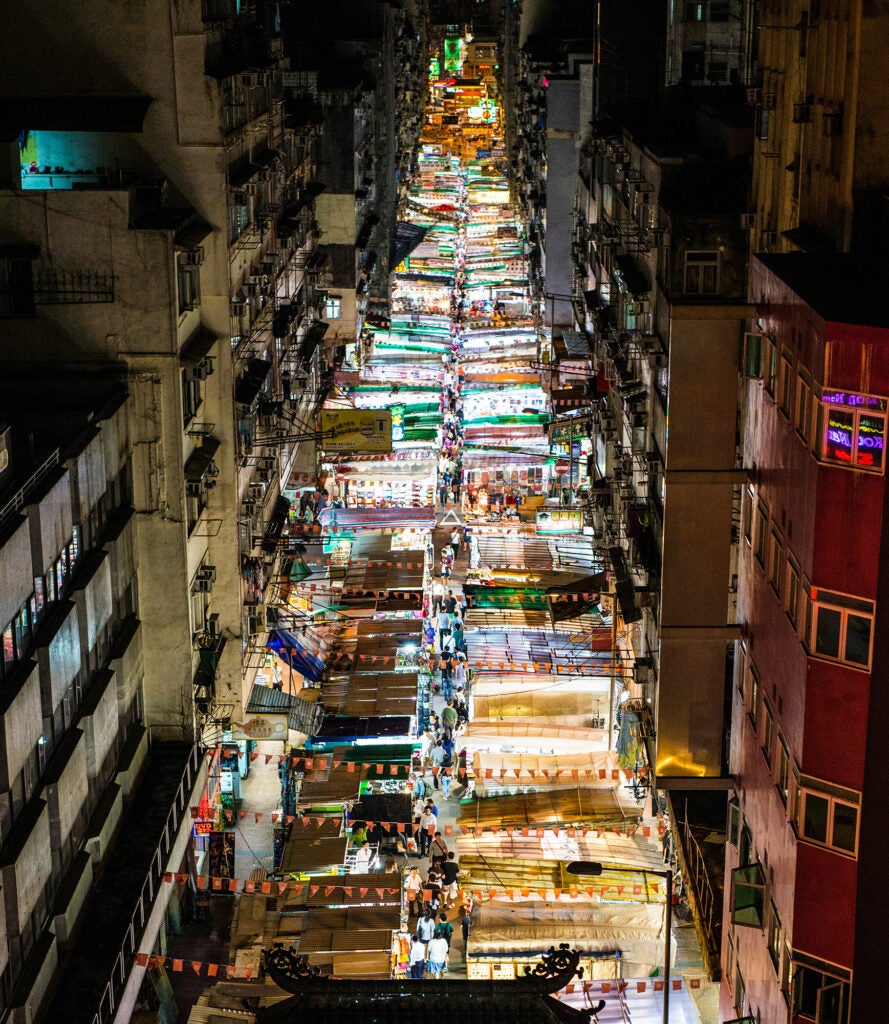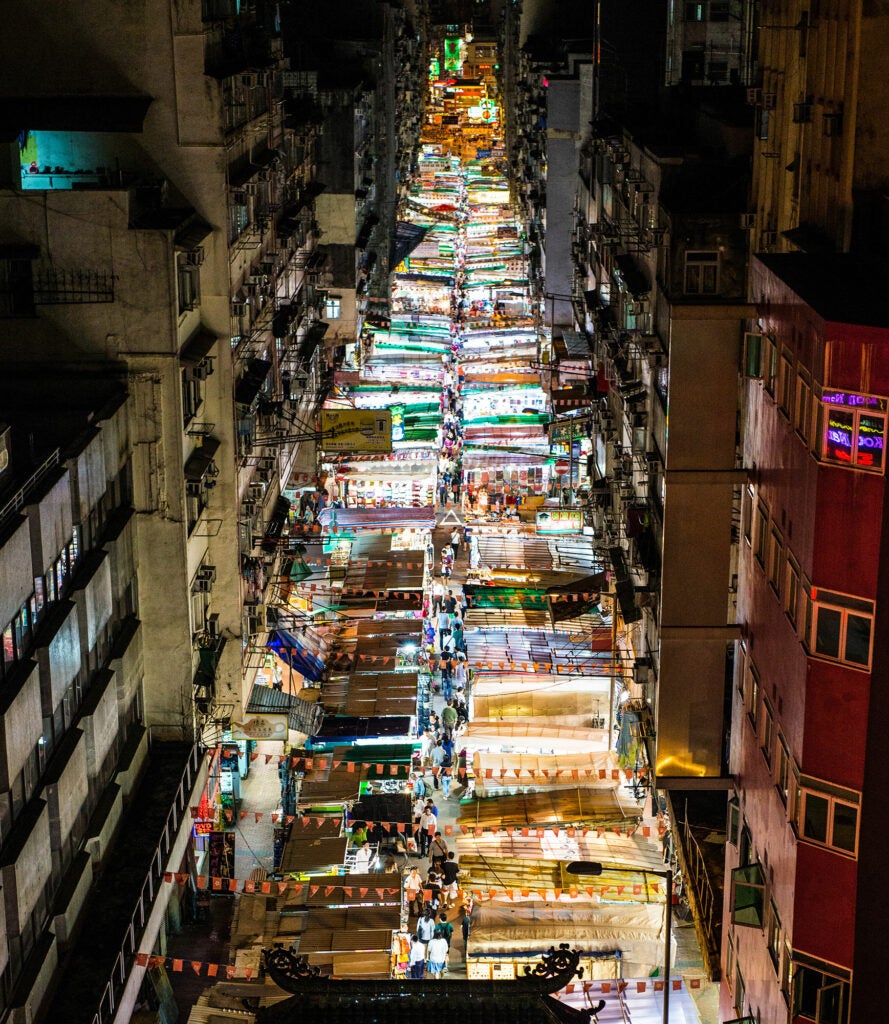 Cities and Architecture Category Finalist: Temple Street
Shot with Nikon D610 w/18-35 f/3.5-4.5
Temple Street Market in Kowloon, Hong Kong. September 2015. Had to avoid a couple security guards to get this vantage point.