2015 Holiday Gift Guide For People Who Love Photography
Whether you're buying for a pro or a smartphone shooter, we've got your gifts covered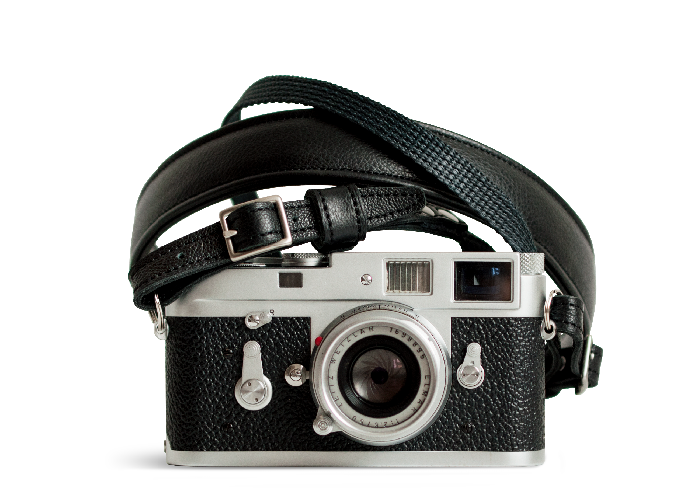 Giving a gift to a photographer can be a tricky thing. We're picky about our gear, and those T-shirts with cheesy photography jokes aren't quite as clever as they might seem. But have no fear! We have carefully curated a list of thoughtful, photo-specific gifts that will put a smile on the face of anyone from the casual shooter to the diehard camera nerd.
For some photographers—especially wedding and event shooters—AA batteries are a way of life. This clever little pouch holds two individual sets of four batteries each, so you can quickly and neatly organize all your cells rather than throwing them in the bottom of your bag and hoping for the best. It's made of super-tough nylon and the Velcro closure is extremely sturdy so it won't open and dump the batteries all over the place. It's more effective and a heck of a lot classier than the plastic sandwich bags shooters sometimes use. There's even a loop on the back for securing it to a belt or a strap.
Holiday decorations can come from all kinds of places. Some are precious family heirlooms, while others are promotional ornaments from the gas station that came free with a tank of gas and a hot dog. These clever little cubes, however, are truly personal, with a holiday message accompanied by your own photo. You can use a family photo and make it a yearly tradition or make it a gag gift by using a picture of your good friend and his or her cat. Heck, just use a selfie and celebrate yourself for the holidays. Anything you choose will be better than that creepy nutcracker ornament with the broken leg and the dead, staring eyes.
A few small rolls of tape may not sound like the most exciting present, but we would like to take a moment to declare this the best stocking-stuffer a photographer could possibly receive. Each package comes with four individual rolls of gaffer's tape that's strong, easy to tear, and removes without leaving a sticky residue. It can hold a light in place, fix a busted strap in a pinch, and do just about anything else you could ever need when you're out shooting in the field. Plus, it comes in a variety of colors to match any personality, from all-black to full-on neon.
Most of the photo books we deal with here at Popular Photography fall into two categories. Some are full of aspirational work from talented photographers and others are full of nuts-and-bolts information about photographic techniques. Pring's, however, is different. This eclectic mix of technical and historical information about photography is full of a nearly-endless supply of tips and anecdotes that will make you seem like the most interesting photo nerd in the world at your next camera club meeting.
There was a point in time when Polaroid 600 cameras were everywhere. In fact, there's probably still one in your basement or attic right now. And if there isn't, they're easy to find on the second-hand market and in thrift shops for less than the price of a pizza. Impossible makes some of the most fun instant film around to fit those classic cameras, and this starter set comes with three packs of eight color exposures. It also comes with a small book of tips to help you get the most out of each picture. Here's tip number one: Don't shake the photos.
Macro photography is incredibly fun. Things look completely different when you get insanely close and magnify them. The problem, however, is that a high-end macro lens costs hundreds of dollars and might not get enough use to warrant the price. This compact little package, however, fits easily into a pocket and adds very high-quality close-up optics to the iPhone's built-in camera. There are three different arrangements, including a 7x, a 14x, and a rather insane 21x mode that can get you up-close and personal with such legitimately tiny objects as grains of salt. The translucent Instafocus hood makes it easy to figure out the focus distance without blocking out crucial light.
Cameras aren't meant to be cooped up indoors, but precipitation can play havoc with their delicate electronic innards. This flexible cover acts like a raincoat for your camera while still giving you access to all the crucial controls you need when you're out shooting. The weather-proof material is sewn to be stretchable but has taped seams to keep out things like moisture and dust. It comes in three sizes, all of which fold down to basically nothing, so it's easy to stick into a pocket on your camera bag and just forget about until it starts raining or snowing. And, because it's made of soft material instead of plastic like some other rain covers, there's less chance of it driving you nuts with the sound of crinkling the whole time you're trying to shoot.
Like the Rodney Dangerfield of the photo gear world, reflectors just don't get the respect they deserve. This 30-inch Difflector actually pulls double duty. Put it between your subject and the sun and it acts like a 1-stop diffuser that can seriously cut down on hot spots from bright light sources and even out the lighting ratio between your subject and the background. However, the shiny silver surface also makes it a very capable reflector, so you can put it below or to the side of your subject's face to fill in tricky shadows. It's built on a sturdy frame and has a beefy handle, so during a hot shoot, your assistants can fan you like you're a member of ancient royalty.
Photo editing is a personal thing, but these film emulation presets for Adobe Camera Raw and Lightroom created by photographer Kirk Mastin can offer a great starting point. There are three packs: one that emulates Kodak Portra film, one that emulates Fujifilm stocks, and one specifically for black-and-white images, based on Ilford stocks. Each pack was created using reference shots from the actual films, so if you shoot analog and want your digital files to match, that's totally possible. Best of all, these presets give your images classic, tasteful looks—they don't add crazy vignettes or HDR effects that make everything look like you live in a video game.
The strap that came with your camera does a fine job of dangling around your neck, but this high-quality strap offers upgrades in both style and functionality. It's made from an understated black leather that has a long strip of Kevlar webbing as reinforcement. You can adjust the length with a belt-like buckle, and the neck cushion is made from several more layers of leather. There are no gaudy logos splashed all over it and, because of the nature of its construction, it will actually get better looking as it ages.
Whipping out an instant film camera at a holiday party—or any party really—will almost certainly make you the most popular person in the room. It can capture cherished memories at the beginning of the night, and then preserve awful decisions as things progress. Fujifilm's revamped Instax Wide camera takes bigger instant photos than the Mini version and has some more advanced features such as basic exposure compensation and several shooting modes. Perhaps most importantly, however, it shoots on film that's easy to find and makes consistently good-looking images, unlike the pricy expired Polaroid stuff you can buy on eBay.
Photographers have a nasty habit of keeping files spread across a small army of portable hard drives, but this clever little storage devices aims to keep everything—including photos and videos from your phone—in a more central location. The drive itself has a built-in USB 3.0 connection, which funnels data into a 4TB drive inside. It's compatible with PCs and Macs, and can share between the two, but it can also use the Seagate Mobile App to backup files directly from a smartphone. So, you never have to worry about losing all those pictures you took with your phone of pretty sunsets or weird signs you saw when you were traveling.
If you know anyone who got married and hired a high-end photographer this year, there's a good chance you saw photo booth pictures shot in front of one of these backdrops. DropItModern's sequin backdrops are about as trendy as you can get at the moment. They're crafted from high-quality materials with thousands of shiny spangles attached to a heavy-duty fabric. A single backdrop is wide enough to accommodate a large group of people, but you can also scrunch it up a bit to fit smaller spaces and to change the look of the sequins. Depending on how you arrange the lighting, it can be fun and light or totally serious.
It's a great feeling to come home from a long day of shooting with memory cards stuffed to their silicon rafters with great photos. The process of uploading all those images, however, can be a tedious one. Lexar's Professional Workflow HR1 Hub kit tries to help take the sting out of the card dumping process. The hub has four built-in bays that can use interchangeable modules for offloading and even storing images. This kit comes with a 256 GB storage module as well as a high-speed SD card reader to speed up the uploading process. It's a heck of a lot easier and more professional than having to hunt down a cord and plug in your camera for marathon image transfer sessions.
Choosing a camera bag can be a very personal experience, but this messenger-style bag is customizable enough that it can fit into just about any photographer's arsenal. The exterior of the bag is wrapped in tough nylon straps that reinforce the construction, but also allow for extra storage modules to be attached on the front and sides. The deep gear compartment his highly customizable so it can fit a full-sized DSLR with lenses and accessories, or a smaller system camera with even more extra stuff. It also holds a laptop and has smaller pockets for crucial things like memory cards, extra batteries, and delicious granola bars that can be a real lifesaver during a long shoot.
Virtual reality is a thing that we're going to be seeing a lot of in the near future, and Ricoh has tried to get out in front of VR image capture with its updated 360-degree camera, the Theta S. The slim camera itself is small enough to fit in a jacket pocket, sporting a lens and sensor on each side. These two imaging devices capture still images or video footage in sync that's then stitched together to create a truly immersive representation of its surroundings. The Theta S is not meant to replace a traditional camera, but you don't need a set of VR goggles to view it—the interactive 360-degree spherical footage is now supported by services like Facebook, Google, and YouTube, which is a big deal. So, you can have the most accurate possible document of your family arguing around the table at a holiday dinner.
If you're not used to shooting with a tripod, it can seem like a luxury item. After all, we have image stabilization in most of our cameras nowadays, right? But a sturdy tripod can make some shots possible when they otherwise wouldn't be. This set of sticks is built from 9x weave carbon fiber, so the legs are meant to last about as long as, well, your actual legs. It has an oversized center column, interchangeable feet, extremely sturdy leg locks, and reinforcements at just about every crucial point. Plus, it can hold up to 35 pounds of gear, so it's strong enough to hold just about any setup you want to put on it—or a human toddler.
Tilt-shift lenses can be really awesome, but they're also pricey and kind of a niche thing unless you're a serious architectural or landscape photographer. The latest from Lensbaby, however, lets you create an authentic shallow tilt-focus effect in your photography without having to take out a loan. When you move the front of the lens around, it actually changes the angle on the plane of focus. So, rather than a wall of focus in front of the camera, you get a slash of focus that runs across the image at just about any angle you want. It's a great tool for making a unique portrait or even for creating a miniature look in landscape shots. Sure, you could just fake it in Photoshop, but that never look quite as good, and where's the fun in that?
Off-camera lighting is a way for a photographer to seriously take their skills to a different level. This moonlight-style strobe is fully battery-powered, so it's meant to venture out of the studio and into the field. It has the power of a whole gang of speedlights, so it can do things those little strobes can't, like overpower the sun or throw light over long distances. Plus, it has built-in TTL capabilities, so you can set it in auto mode if you're trying to capture shots in rapidly changing lighting situations. Even if you prefer to shoot in all-manual, you'll appreciate the ability to change the flash power from the transmitter rather than walking over to the light every time you want to add or subtract a fraction of a stop.
In the past decade, we've started consuming most of our images through screens, but there has been a recent rebirth in physical printing again. Of course, the image itself is the most crucial piece of the printing process, but if you're going to display a photo, it deserves a really nice frame. These frames are made from sustainably grown American hardwood in a Virgina workshop. When you place your order, you upload your image and Saw and Mitre prints it for you on Kodak photo paper before mounting it in the frame. The whole things shows up at your door assembled and ready to hang. There are a variety of different finishes, so you can choose the right one to match your decor or the content of the photo. With cameras climbing in resolution all the time, you might as well go big with your prints.