New Gear: Panasonic Lumix DMC-FZ1000 Superzoom Camera
This superzoom boasts fast glass, a 1-­inch sensor, and 4K video recording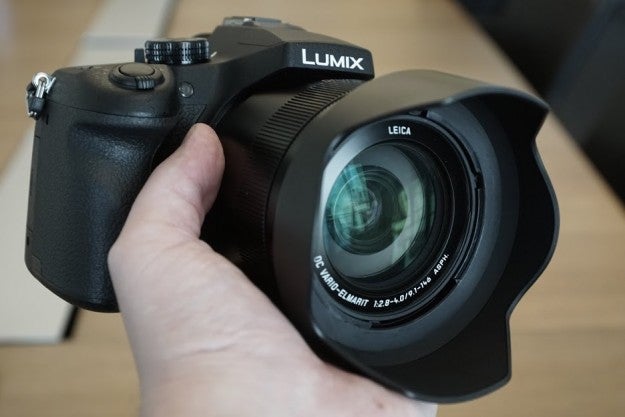 We may earn revenue from the products available on this page and participate in affiliate programs. Learn more ›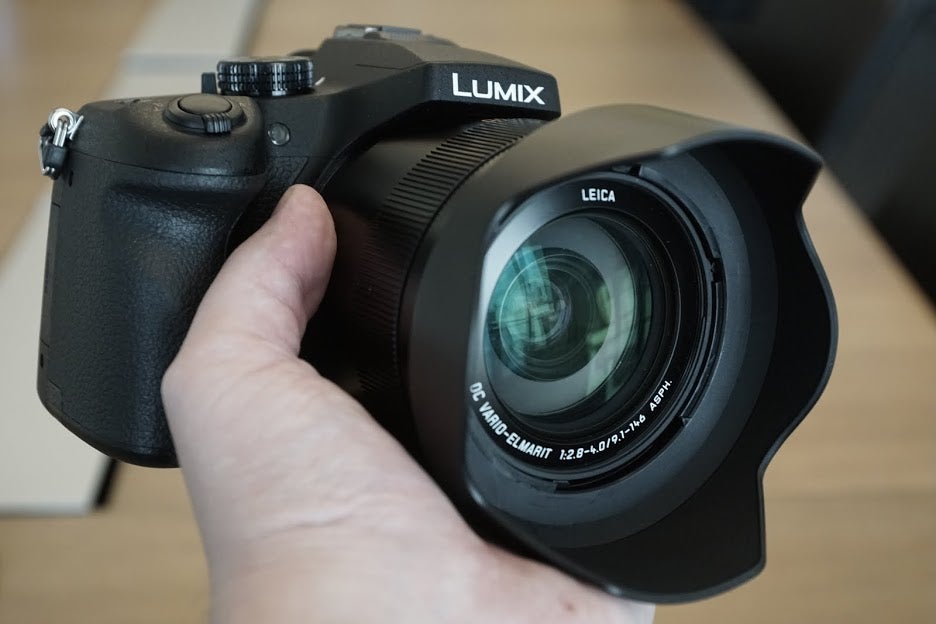 Panasonic FZ1000
Mention the word superzoom and most photographers who know their tech will think of small sensors and slow glass. That's not the case for Panasonic's new Lumix DMC-FZ1000. Its 16x, 25-­400mm (equivalent) Leica DC Vario­Elmarit lens has a fast f/2.8 maximum aperture at its widest focal length and only narrows to f/4 at the tele end of the zoom. Panasonic says that they chose this focal length range because it covers 90 percent of all photographic opportunities.
Whatever the opportunity, that lens feeds light to the FZ 1000's 20.1MP 1­inch MOS sensor. Autofocusing is handled by the sensor using contrast detection aided by Panasonic's Depth From Defocus technology to speed things up. The camera uses known characteristics of the lens's out of focus rendering to determine which direction it needs to move to arrive at the proper focusing point, which cuts down on the hunting that is inherent to contrast­detection AF. Sensitivity spans ISO 80-­25,600 once expanded, with a standard range of ISO 125-­12,800. Shutter speed spans 60­-1/4000 second with the mechanical shutter or 1­-1/16000 second using the electronic shutter.
As all bridge cameras should, the FZ1000 can shoot RAW still images, but it can also process them in camera. You won't have as much control as you would when using a computer, but it's great if you want to preserve memory card space by not shooting RAW plus JPEG, but still want to be able to share images while out shooting. At this point we should also mention that the FZ1000 has built­in WiFi and NFC to help facilitate that type of sharing, as well as remote camera control.
According to Panasonic, the FZ1000 has the same Venus processing engine as the GH4. Plus, it uses 1,728 zone sampling to determine white balance, as compared to the company's old 144­zone system. Burst shooters can enjoy a fast 12fps mode, while shaky shooters can engage the 5-axis Hybrid OIS to help combat blurry shots.

Speaking of blur, the FZ1000 is the first Panasonic camera to make use of a new lens making technique the company has created to make silky smooth bokeh. By tightening the tolerances for the molds they use to create aspheric lens elements, Panasonic has been able to provide a more even representation of tone in the blurred areas of images. If you've ever seen blurry discs with bright rings at the edges, or concentric circles inside of them­­ something sometimes referred to as onion ­ring bokeh­­ you'll probably appreciate the smoothness that the FZ1000 can create in out of focus highlight areas.
While out shooting you can review those out of focus areas on the FZ1000's fully articulating 3­inch 921,000­-dot LCD or the 2,359,000­-dot OLED EVF. Like the EVF in the GH4, this one has a very low lag time, making the shooting experience quite pleasant for an EVF.
Video shooters will likely be surprised to see that the FZ1000 can shoot 4K video at 30 fps. Granted, it can't match the top bit rate of the GH4, but we think that 4K recording at 100Mbps is pretty impressive for a superzoom. Regular HD video is also an option with up to 4x slow motion courtesy of 120 fps shooting. Plus, there's focus peaking, zebra stripes, a center marker, and your choice of two gamma settings. The Cinelight D setting provides a wider dynamic range and flatter color tone, while Cinelight V serves up higher contrast and is meant for playback on video monitors. If the built­in stereo mic isn't up to your standards, you can use the hot shoe atop the camera to add Panasonic's DMW-­MS2 accessory mic, or a more powerful accessory flash, such as the DMW­-FL580L.

The FZ1000 will be available for purchase starting in late July for a price of $900. If that seems steep to you, just try to find another way to shoot 4K video at 400mm and f/4 for under a thousand dollars.