Adorama Leads in Photo & Electronics Selection, Advice and Services [Sponsored]
_Shop, Rent, Trade, Learn & Print with Adorama - first in quality _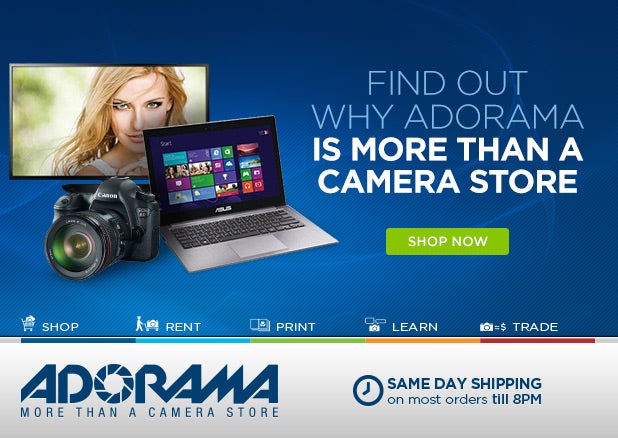 For more than 35 years, Adorama has set the standard for value. Professional photographers and photo and electronics enthusiasts alike rely on our broad selection of products that includes photo and video cameras, smartphones, home theater, audio and more.
Adorama's expert services can help you with any imaging needs, whether you want to check out a camera for a weekend getaway, sell an old lens, print a wedding album or dive deeper into your photography passion:
Visit Adorama, in person in its Manhattan, NY store or online at Adorama.com, and see why Adorama is listed as one of the top five electronics retailers by Consumer Reports, "Best of the Web" by Forbes.com and in Internet Retailers Top 100.