New Gear: Lomography Belair Camera Instant Film Back
This new back will let you shoot Instax Wide on your Belair X 6-12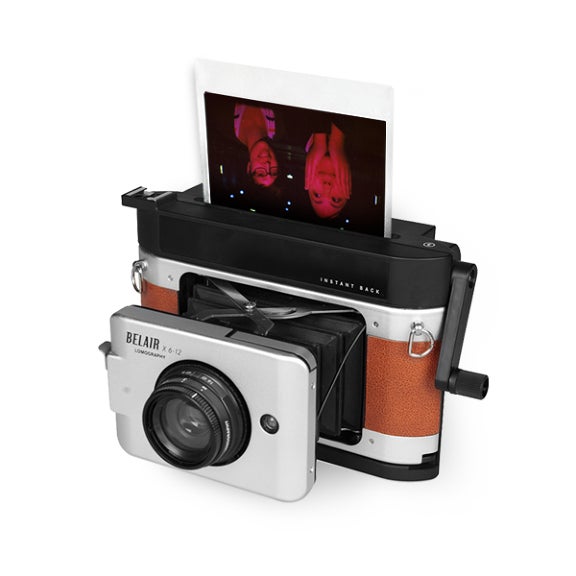 We may earn revenue from the products available on this page and participate in affiliate programs. Learn more ›
The folks at Lomography have added yet another piece to their growing stable of camera parts: an instant back to the Belair X 6-12. Available either on its own for $89 or in a bundle with the Belair for $388, it adapts the popular toy camera to take Instax Wide instant film, letting you snap off photos that much quicker.
The Belair usually uses medium format film, and can be set to either 6×6, 6×9, or 6×12 format, can swap lenses, has an automatic exposure function, and can take multiple exposures, making it one of the more fully functional toy cameras on the market. The instant back obviously removes the medium format capabilities, but gains you the speed of instant printing.
Also, unusually for those who are used to more modern instant cameras, the Belair instant back uses a hand crank to eject the exposed image, rather than relying on the more traditional battery powered version you see in the dedicated Instax cameras.
For those who already have a Belair, this is an exciting way to add new functionality to the camera you already have. And for people who are already in love with instant film, it's a way to get a very different experience than you would with any of the current crop of instant cameras.
Introducing The Belair X 6-12 Instant Back from Lomography on Vimeo.