How to Become the Photographer You've Always Wanted to Be [Sponsored Post]
The right photography training makes all the difference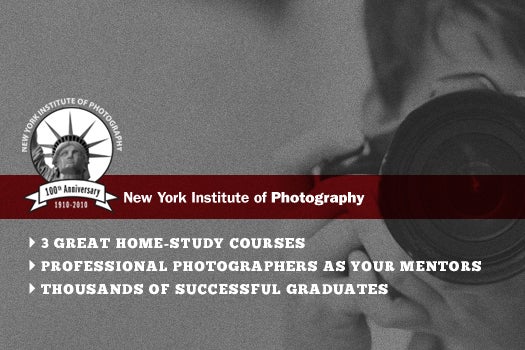 Is photography a hobby for you? Maybe it's a passion that's been building your whole life. Or maybe it's a new obsession, one that you'd like to dive into a little deeper.
Regardless of where you are today, if you want to improve your skills in the field of photography, it's all about getting the right training.
Camera companies will have you believe that the latest and greatest DSLR, complete with more megapixels, bigger screens, and thousands of functions and settings, is all you need to take that next step. They want you to think that so that you run out a buy the latest model. And when your photos don't improve, they want you to get the next model after that. It's a never-ending cycle that many of us get caught up in every year.
Break the pattern!
It's not the camera, it's you. You, as the photographer, are what needs to get better. Once you have the skills and confidence to take professional-quality photos, then it doesn't matter what camera you use. You will be getting the results you're looking for.
So where can you get the right photography training that will help you follow your passion and get the most out of your camera? Where can you learn from the comfort of your own home without having to quit your job or drop your kids off at day care? Where will you get your photos evaluated by professional photographers who are there to mentor you as you learn?
NYIP! That's the New York Institute of Photography. And since 1910, it's been the go to home-study photography school for aspiring photographers all around the world.
Check out what these recent graduates have to say:
"I loved the course! When my brother and his wife got married, they needed a photographer so, I did their wedding photos. It was hard work, but in the end, they really loved the photos. I could not have done such a good job without this course. Thanks!" – Mercilee L., Wisconsin, 2013 NYIP Graduate
"Overall, I thought the training course was thorough and informative. It was a great blend between theory and practice. The assignments were fun and challenging and definitely tested what you had learned. My student advisor was helpful and provided great insight on how I can approve my photography. I feel that the NYIP course was everything that I had hoped it to be." – Eric C., Canada, 2013 NYIP Graduate
So take the first step toward a rewarding life as a trained photographer. Request a FREE course catalog from NYIP today!