NYIP: Expanding Our Global Reach [Sponsored Post]
In an effort to spread high-quality photography education to everyone who needs it, NYIP continues to grow.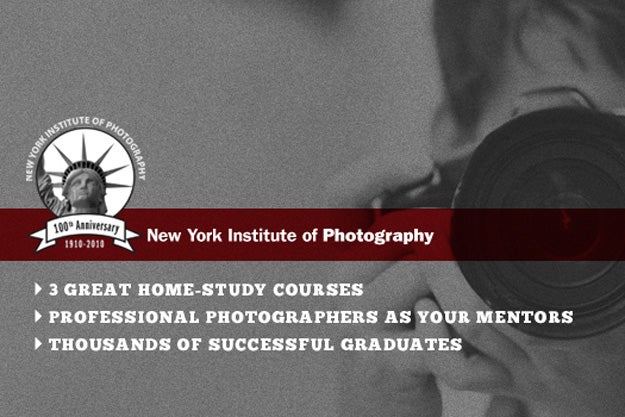 The New York Institute of Photography operates with a simple goal in mind, to offer the highest quality, most convenient photography education to anyone and everyone who wants it. With that focus in mind, they've continued to expand their offerings over their 100+ years in business…and 2012 marks another big year of growth.
As a part of the mandate to provide photography education to non-English speakers, NYIP has partnered with a distance education provider in Russia to offer the Complete Course in Professional Photography. Distance Education Russia will be the exclusive provider of NYIP Course materials in Russia, and in the Russian language in other countries. This is the first such partnership, with plans to bring photo education to many other markets around the world.
Meanwhile, back in the United States, NYIP has launched a new service for photographers called SiteCatapult. Since your web presence is more important to success as a photographer than ever before, NYIP has leverage their expertise in the field to help photographers improve their existing websites in order to drive new business. Photographers sign up, get their website evaluated, and get simple, actionable tips on how to improve it.
Finally, for the many students who have graduated from NYIP in the last century, and for all those that will graduate in the years to come, April will mark the launch of the first ever NYIP Alumni Association. Years in the making, this association will connect NYIP alums in ways never before possible, and offer a vibrant online community of trained photographers.
It's an exciting time to be a part of the New York Institute of Photography. Past, present, and future are coming together to make learning to take better photos and find success in the field of photography easier than ever before.
To find out more about NYIP's photography courses, request a free course catalog, or enroll, visit the website at www.nyip.com.