Award Winning Swedish Wildlife Photographer Admits to Faking Images With Stock Photos
Swedish photographer Terje Hellesø was awarded Nature Photographer of the Year in 2010, but now admits to Photoshopping in stock images to make his work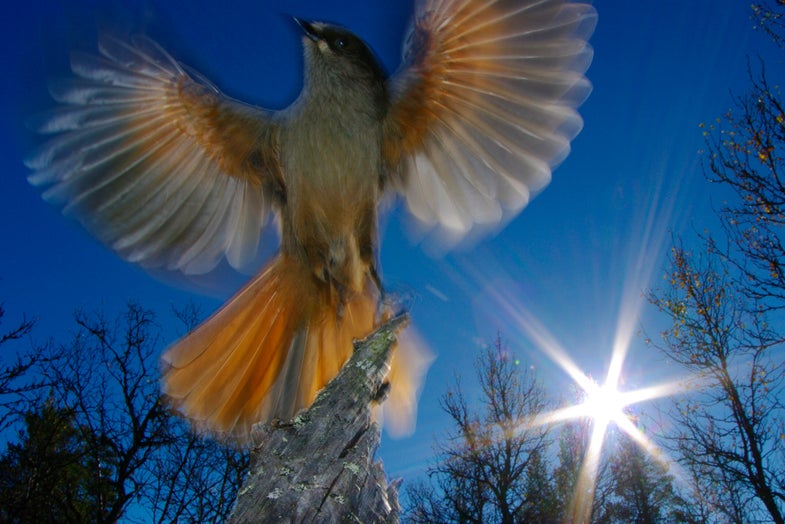 Last year, Terje Hellesø was awarded the title of Swedish nature photographer of the year, but now it's come to light that he might actually have faked a wide variety of the images that gained him his fame. This scandal came to light when a conservationist was asked by a journalist to look over some of the photos, and noticed that a lynx in July greenery had a winter coat, and that many of his photos were suspicious, not in the least because he claimed to have seen 150 lynxes in just 9 month where the conservationist had only seen 15 in his life.
From there, things crumbled further. Over the weekend, Hellesø admitted the forgery, saying "not all the pictures are manipulated, just a few of the lynx pictures." It turns out this image:

was made using this piece of stock photography:

The Swedish Environmental Protection Agency is considering stripping him of his title.
While Hellesø claims that only the lynx shots were edited, we're not too sure about that. Look at that photograph of a bird that we have above the fold — I challenge you to think that's a legit shot. You can see a collection of all of the faked images here, including all their sources.
This is hardly the first time the nature world has been scandalized by fakery. Last year José Luis Rodriguez lost his title of Natural History Museum's Wildlife Photographer of the Year after it came to light that he used a tame wolf to take his stunning photograph; and Disney famously made a documentary in which they staged lemmings suicides.