Writer Upset With McDonald's For Stealing His Idea of Engagement Photos With a Burrito
Advertisements seem a little too close to a viral photo set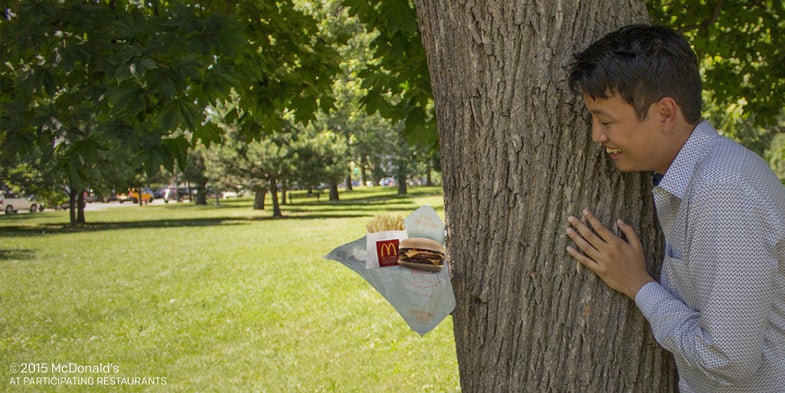 You may have seen photos of David Sikorski going around the internet a few months back. He poked fun of cheesy engagement photography by staging an engagement shoot with a burrito shot by Kristina Bakrevski. It was certainly worth a chuckle, but McDonald's allegedly liked it even more than that. So much so that they borrowed the idea for one of their ad campaigns.
It's not out of the ordinary for ideas to make their way around the internet and eventually end up regurgitated by agencies that are increasingly pressed for ideas, but the similarity of the images in this case is a little too close for comfort. You can see some of the direct comparisons over on the Ad Week page and some of them are clearly copies.
According to reports, McDonald's looking into the situation to find out what happened, which is something something big corporations say when they get caught up in questionable situations of intellectual property, but hopefully they make it right by the original photographer whether it was intentional or not.