WPPI 2017: The best new photo products
All the best new stuff from the WPPI show in Las Vegas.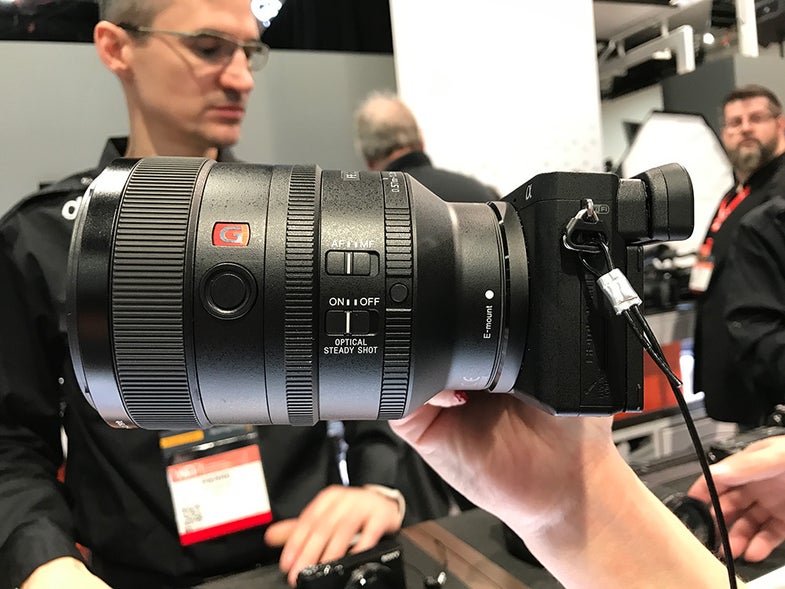 The WPPI show in Las Vegas is a great chance to see what's new in the world of portrait and wedding photography. There were some notable announcements timed with this year's show, including a couple high-end portrait lenses from Sony and Tamron. Scroll down to see the new and notable products we spotted on the show floor.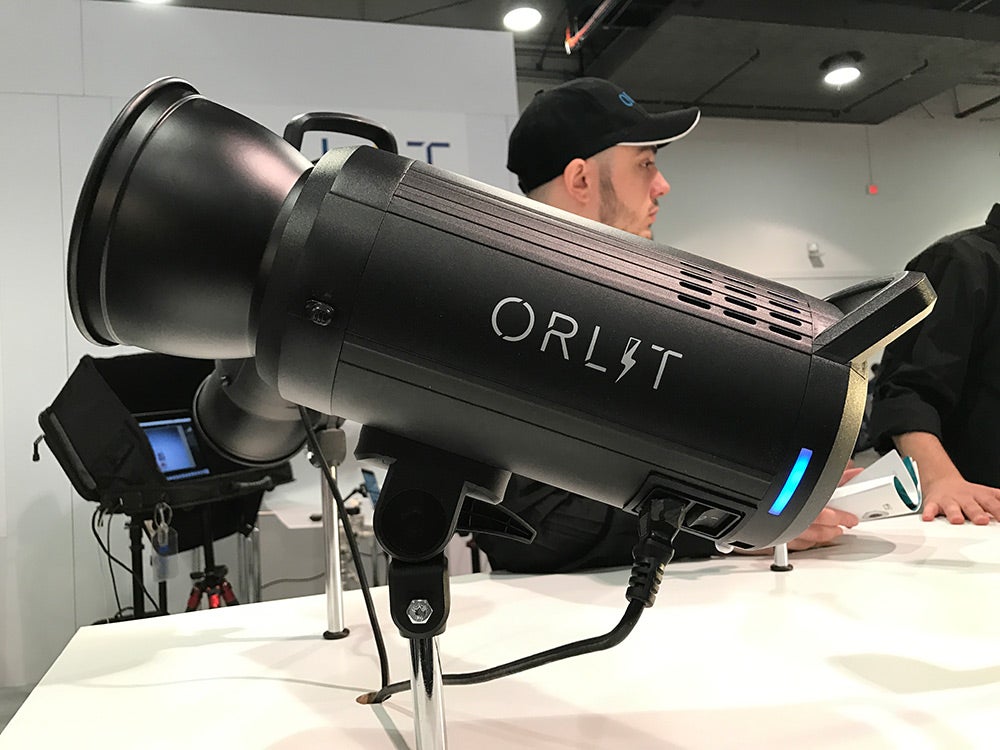 Adorama Orlit Lighting System
Battery-powered strobes are a big deal for portrait and wedding shooters right now, and Adorama has a whole new system ready to enter the market. Stan Horaczek
Check Price
The Orlit system works on the Canon RT radio system, so it can be integrated with other Canon flashes and commanders. The main Orlit light is a 600 Ws monolight with TTL and high speed sync. There's also a standard speed light that can be used as a commander or as a slave. The lights are priced rather aggressively, so they could be a real hit if they deliver in terms of quality.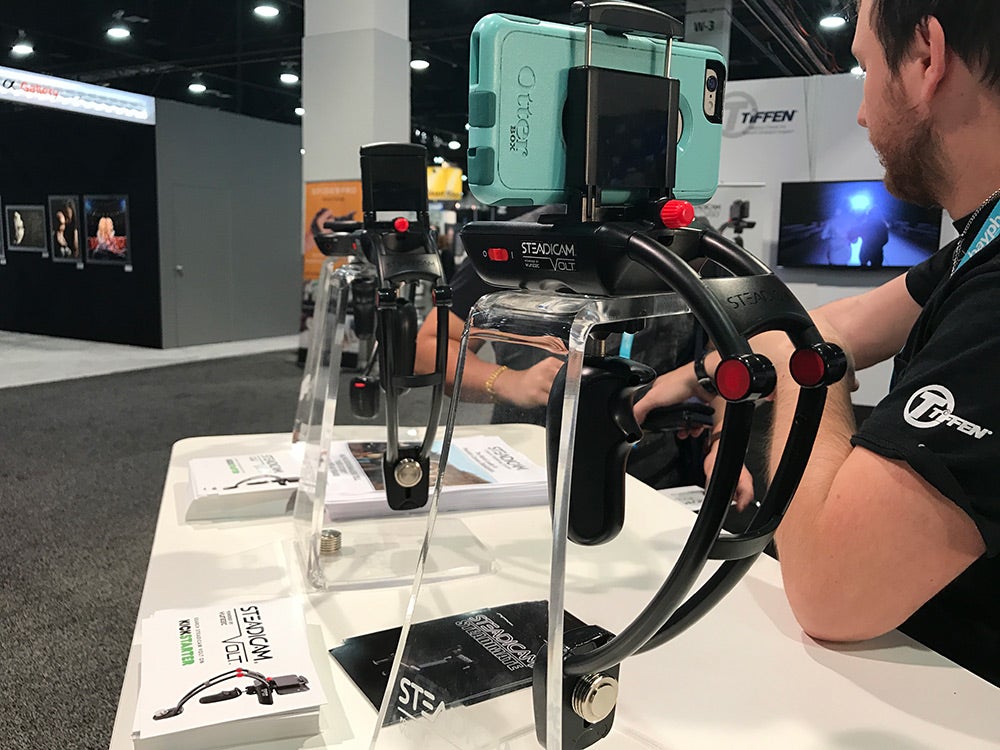 Steadicam Volt
Currently in Kickstarter, this compact camera stabilization system is made to bring a high-end experience at a lower price. It's built specifically with smaller cameras (like a GoPro) and even smartphones in mind. Stan Horaczek
Check Price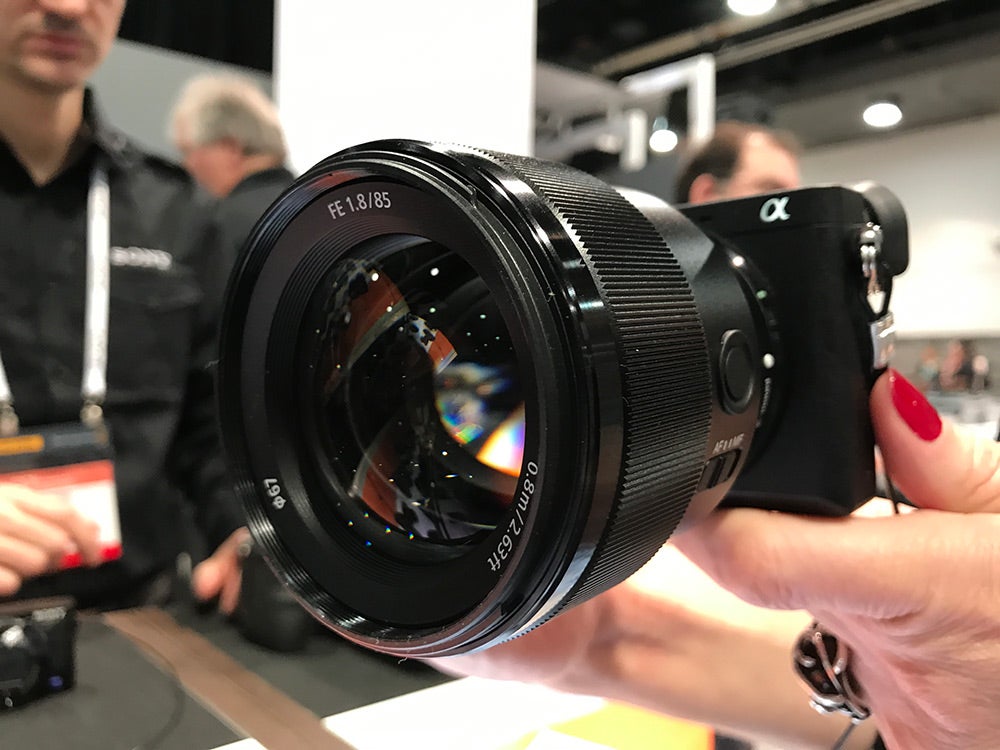 Sony FE 85mm f/1.8 Lens
When I first picked up this portrait-oriented prime lens attached to an a6500, my first thought was that Sony is going to sell a lot of these for the $600 price point. Stan Horaczek
Check Price
It's about the size you'd expect from an 85mm f/1.8 lens and it focuses quickly and silently. It doesn't have all the bokeh magic of the 85mm f/1.4, but for a mid-level option, I wouldn't be surprised if the image quality is excellent.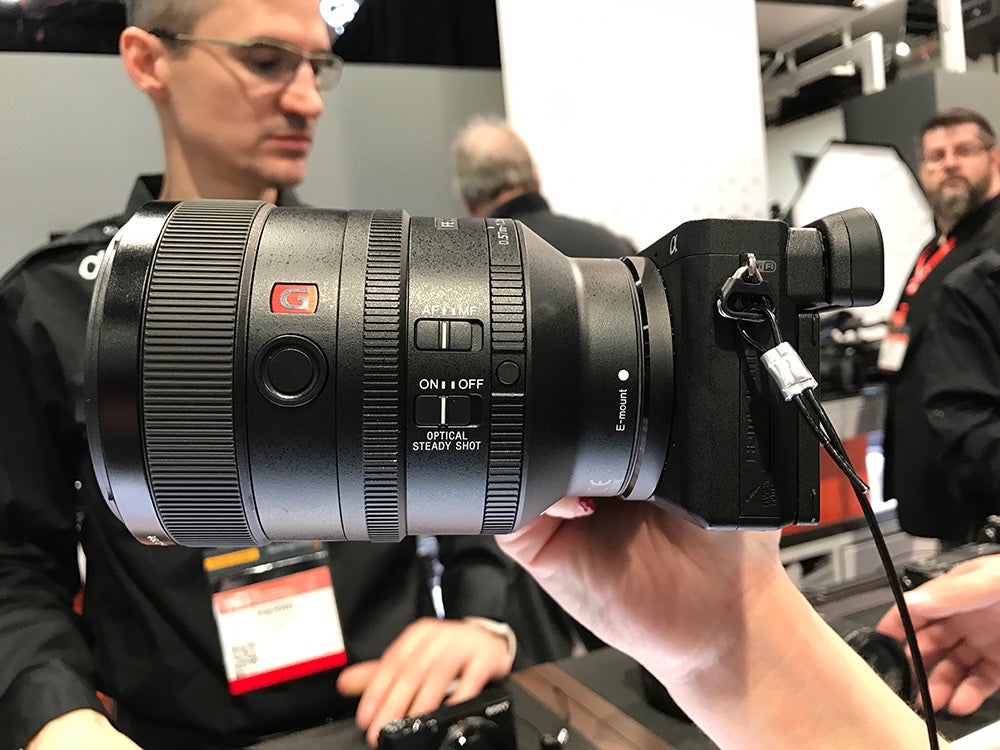 Sony 100mm f/2.8 OSS G Master Lens
The specs on this portrait prime seem a bit odd, but this lens looks rather impressive in person. Stan Horaczek
Check Price
Like all the G Master lens, Sony has bent over backwards to try and make the bokeh outstanding in this short telephoto prime. It's not a small lens, but it feels balanced and a quick first impression was definitely positive.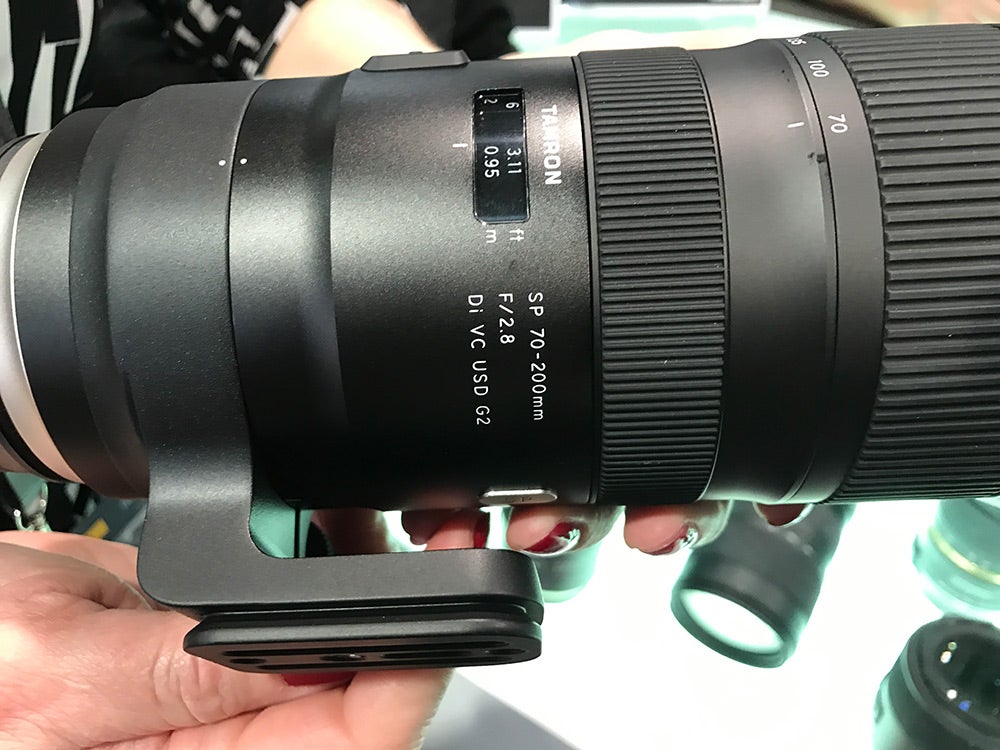 Tamron SP 70-200mm F2.8 Di VC USD G2 Zoom Lens
One of the show's biggest announcements is the newest version of Tamron's 70-200mm f/2.8 zoom lens. Stan Horaczek
Check Price
This zoom range is a classic for portrait photographers and Tamron is promising better overall performance, a sharper lens, and up to five stops of Vibration Compensation with a price of $1,299. Check out the details here.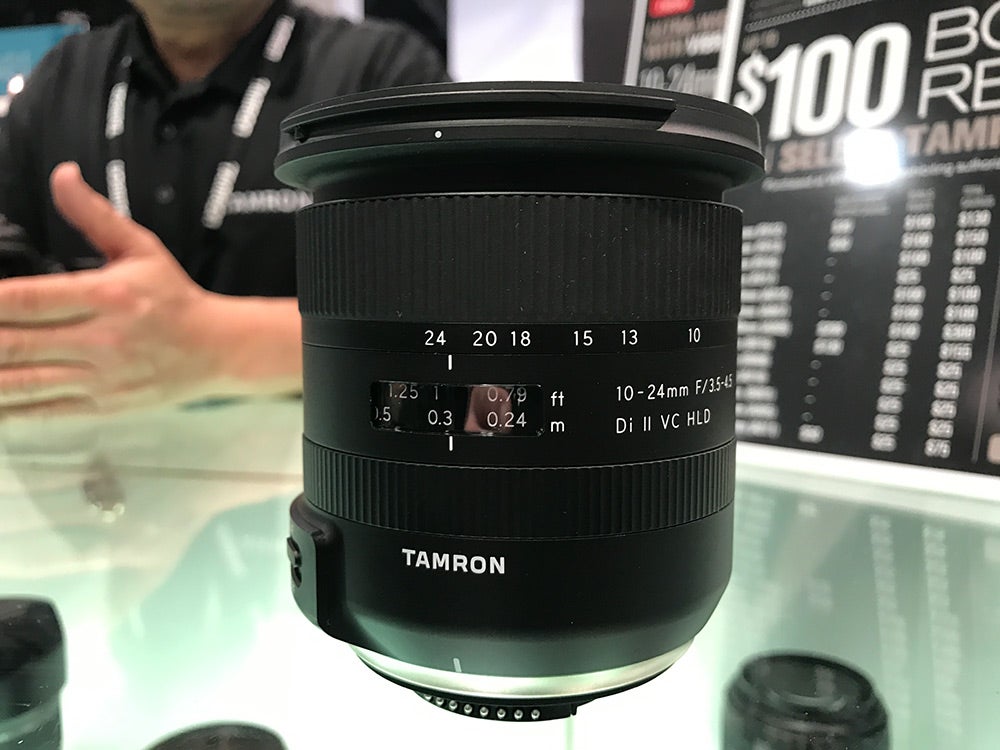 Tamron 10-24mm F/3.5-4.5 Di II VC HLD zoom lens
The other announcement from the Tamron camp was the updated version of this APS-C wide-angle zoom. Stan Horaczek
Check Price
It's not an SP lens, but it has gotten a much-improved look as well as more advanced focusing guts and improved imaging performance. Get the details here.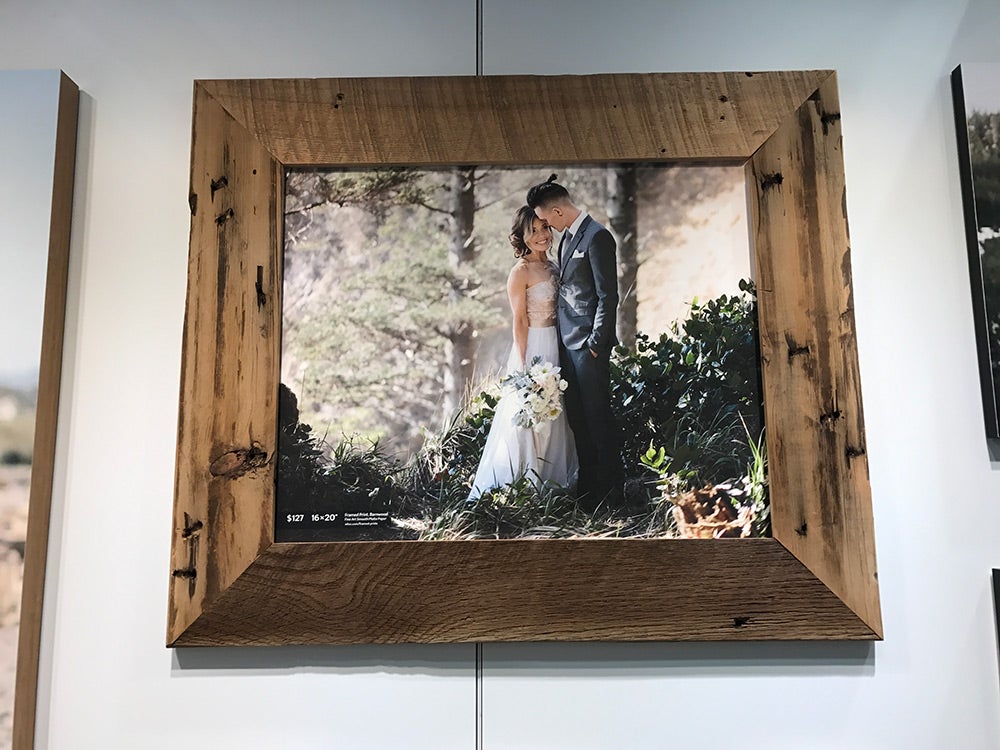 WHCC Framed Prints: Barn Wood
The antique wood on these stylish frames comes from reclaimed barn wood, which gives it a weathered look.
It's not right for every couple, but it's a very cool idea and the framed prints are actually priced very affordably. Click here for pricing.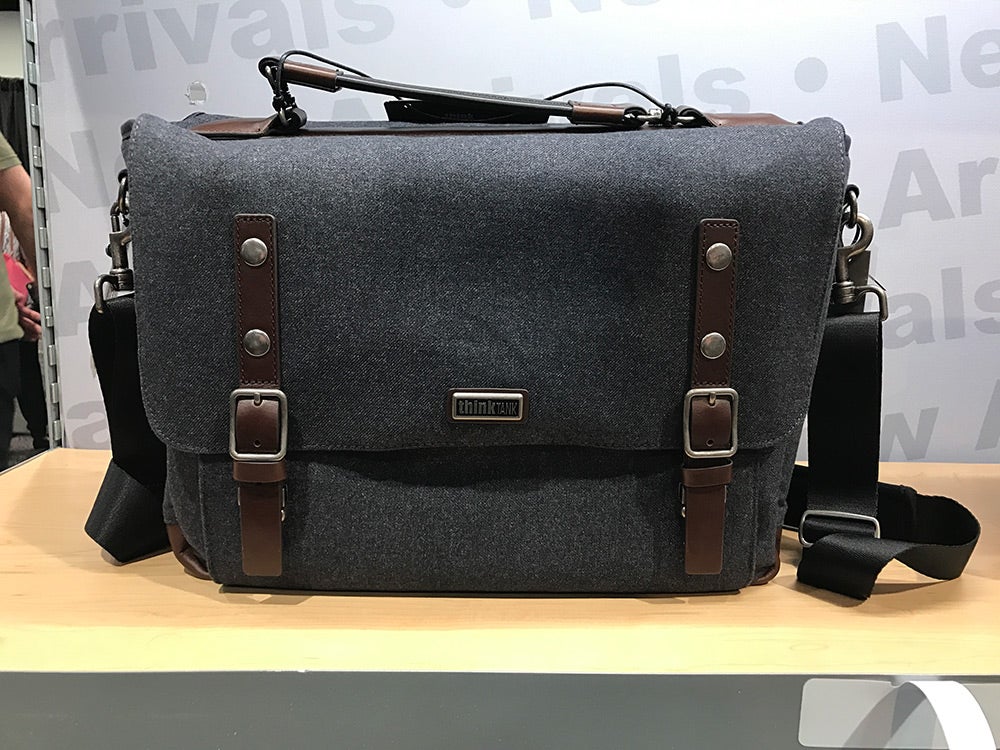 Think Tank Signature Camera Bags
In the past, Think Tank has been known mostly for making really awesome black camera bags. Stan Horaczek
Check Price
The company has been branching out in terms of style lately, and the new Signature series bags are some of its best-looking camera carriers yet. They come in two sizes and two colorways. You can check out more details in our full post.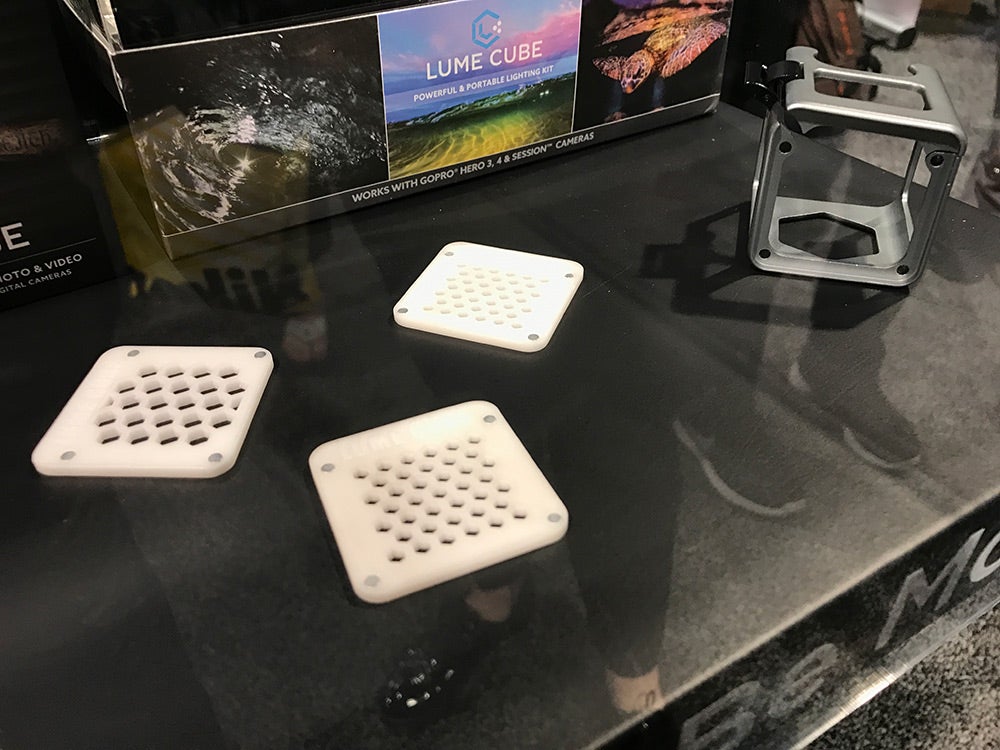 LumeCube Light House
The LumeCube is powerful little LED light with a built-in rechargeable battery. Stan Horaczek
Check Price
They come in handy for shooting video or just adding little kicks of light in photos. Now, LumeCube has introduced a housing for the little lights that allows you to use modifiers such as colored gels and even grids to make the light more focused.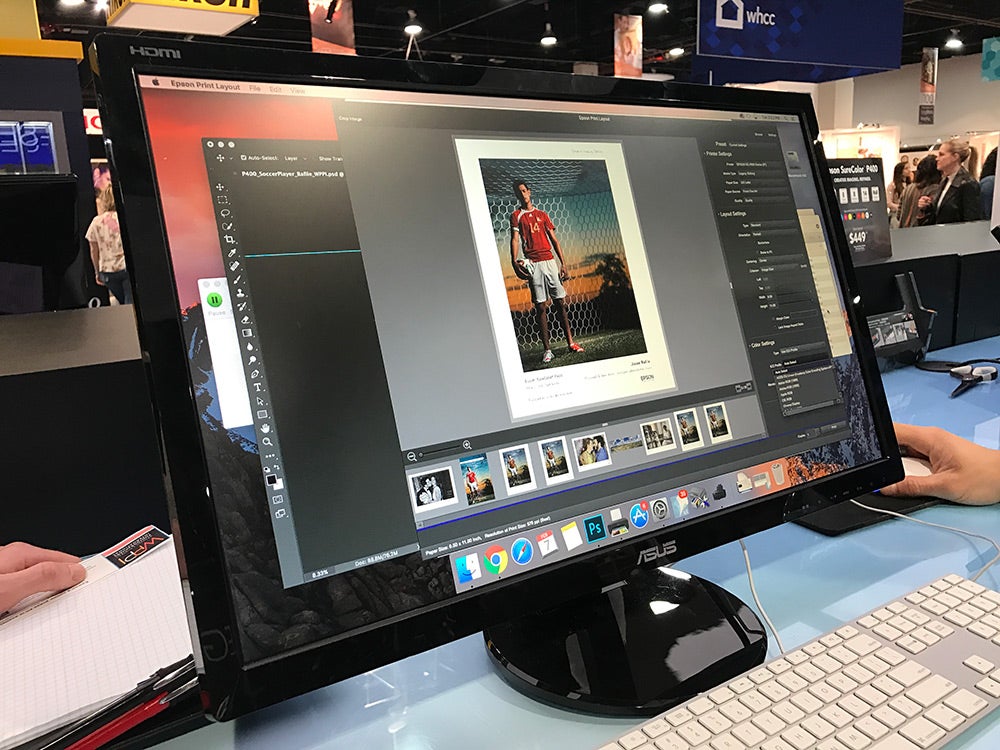 Epson Print Layout
The big news wasn't hardware in the Epson booth, but rather software in the form of its new Print Layout system.
The software will be rolling out soon and will bring all kinds of very welcome upgrades to the process of printing on Epson SureColor inkjets. It minimizes dialog boxes, optimizes overall print quality, and even streamlines processes that used to require lots of steps. From the demo we got, it seems like a big upgrade.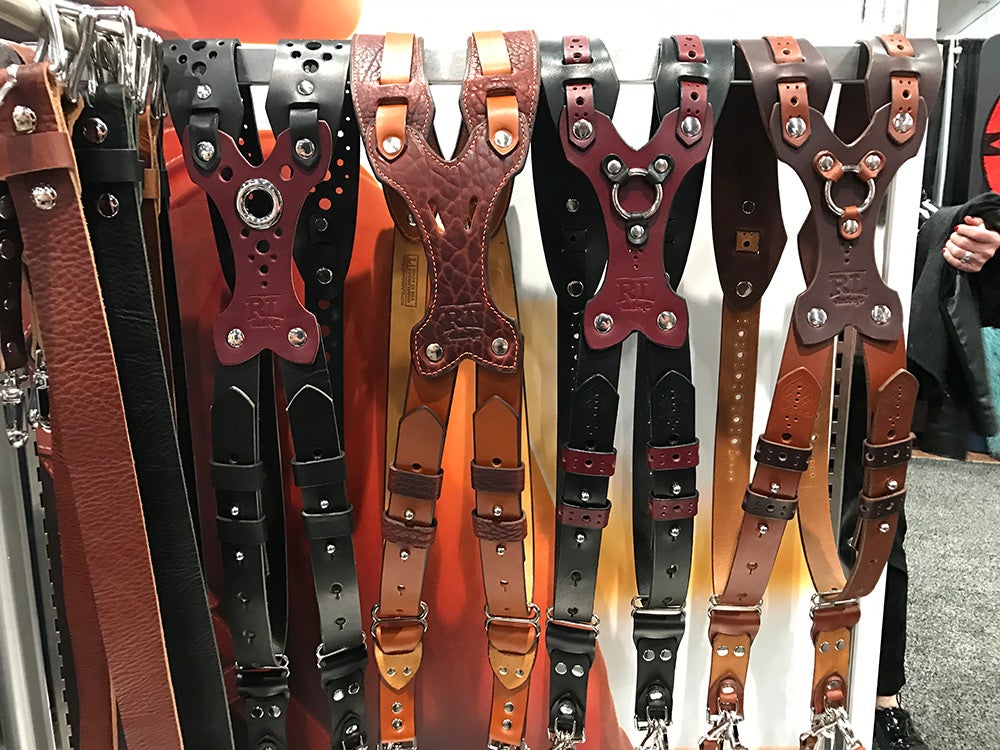 RL Handcrafts Clydesdale
There are several options out there for stylish two-camera sling systems like this, but RL Handcrafts has put a lot of nice little touches on the Clydesdale. The company was also announcing some fancy new editions of some of its straps at the show, which are currently up for pre-order. Stan Horaczek
Check Price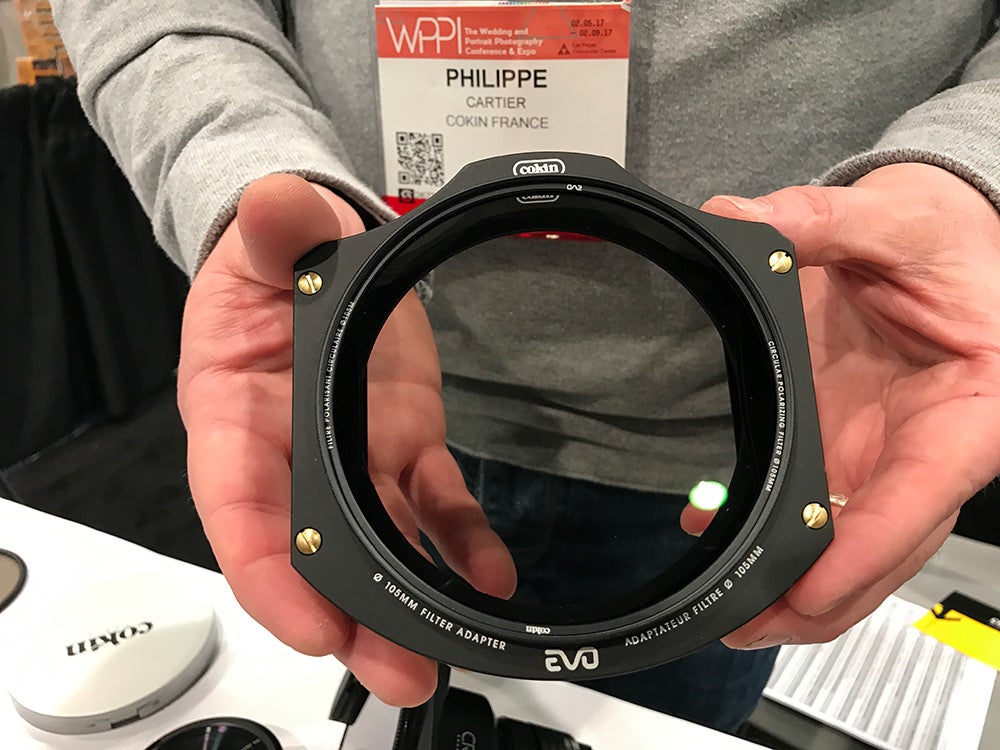 Cokin Evo Filter System
It might not seem like there's a lot of tech to improve in the filter world, but Cokin's new Evo system has a lot of clever new tweaks. Stan Horaczek
Check Price
The holder is made from aluminum to make it tough and light. Plus, the company has changed the setup so a circular polarizer can be used on the front of the filter pile and easily accessed.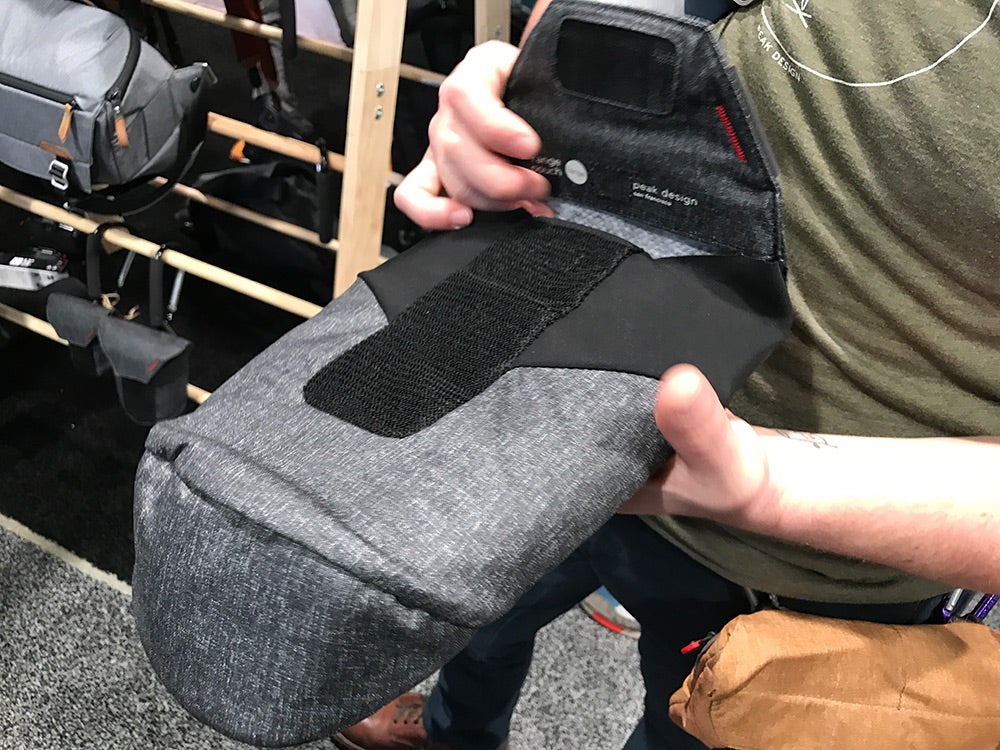 Peak Design Range Pouch
Peak Design has an undeniable hit with its Everyday series camera bags, and now it has added a modular pouch to the fray. Stan Horaczek
Check Price
The Range Pouch comes in three different sizes in order to accept a wide range of different lenses or other accessories. The largest is big enough to hold a full-sized 70-200. They can be attached to a bag or a belt, or even used as extra padding inside a larger case if you're taking your gear on a particularly rugged adventure.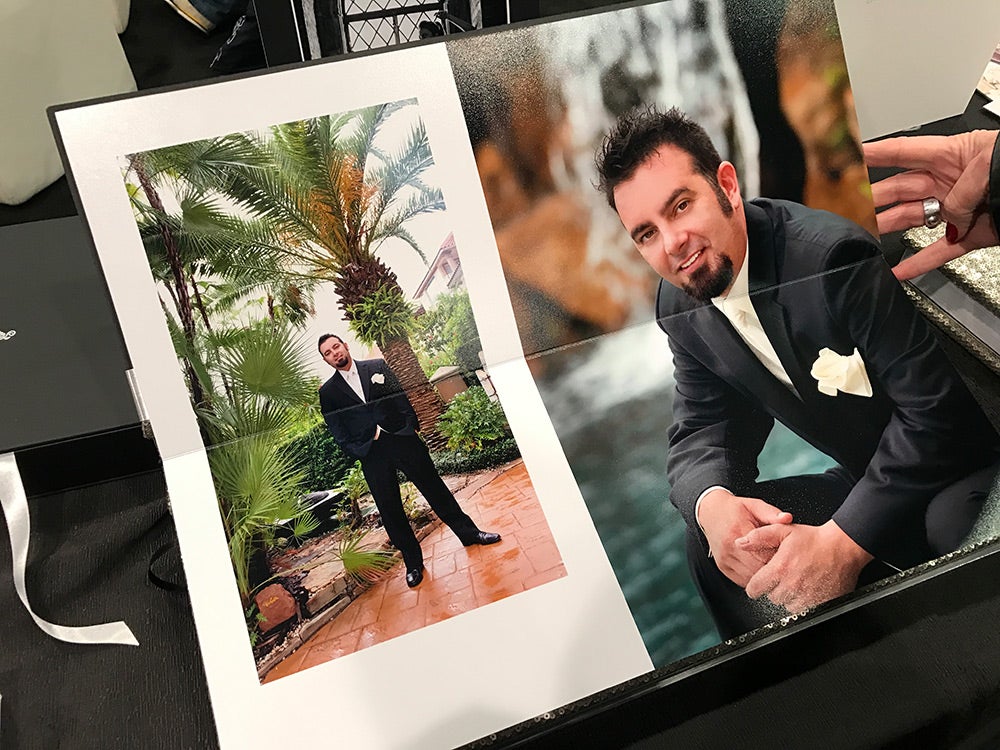 Album Epoca 20×8-inch Horizontal Albums
Wedding albums come in a lot of different sized, but this extra-long album is rather unique at first glance.
When you open it and lay it flat, you get a 16×20-inch image area, so you can present some really huge images or some complex layouts without the small photos getting lost. And yes, that is the guy from *NSYNCs wedding photos.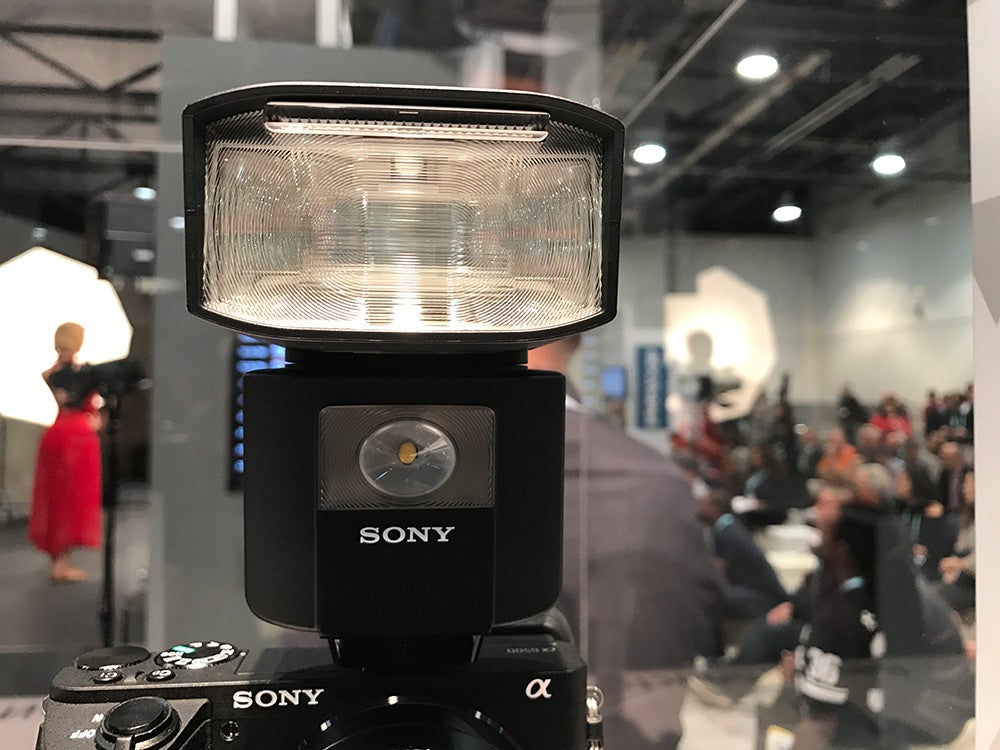 Sony HVL-F45RM Radio Flash
The big news out of the Sony camp at the show was all about lenses, but the company also announced a radio-enabled flash, built for the a7 cameras. It's built like a typical speed light and includes the ability to act as a radio transmitter or receiver. It ships in may for $400. Stan Horaczek
Check Price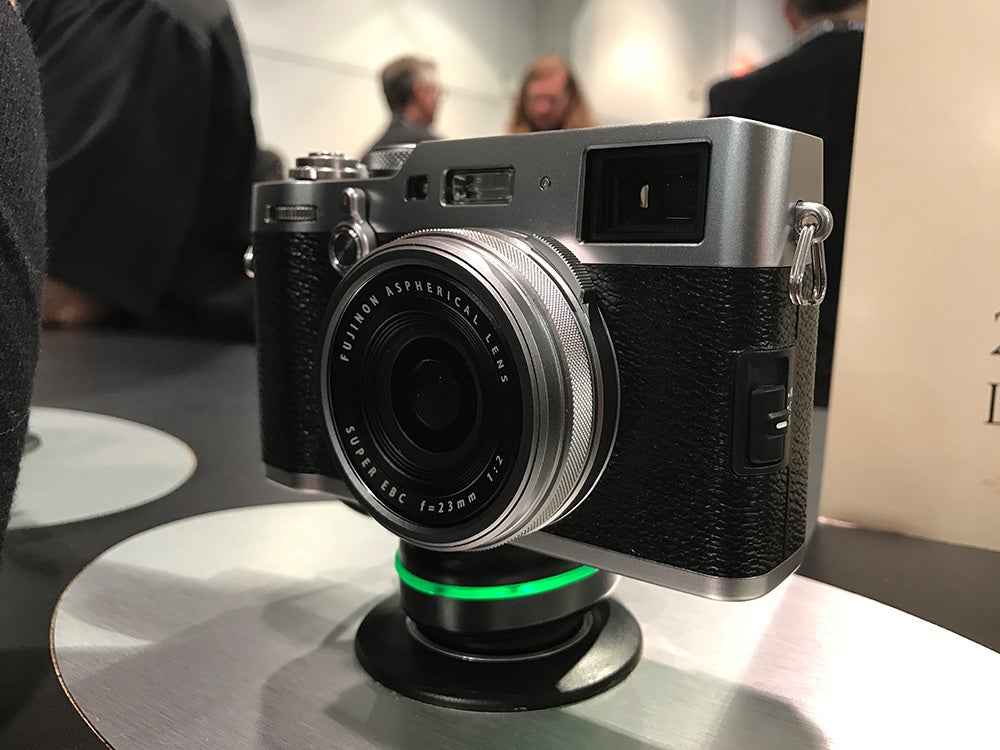 Fujifilm X100F
This powerful little camera wasn't announced at WPPI, but this is the first time it's making its way out into the public eye. Stan Horaczek
Check Price
And while it was a bit overshadowed by the awesome Fujifilm medium-format camera, there's a lot to love about the new X100-series fixed-lens camera. More megapixels, better autofocus, and an even better hybrid viewfinder. We're looking forward to getting one in for review.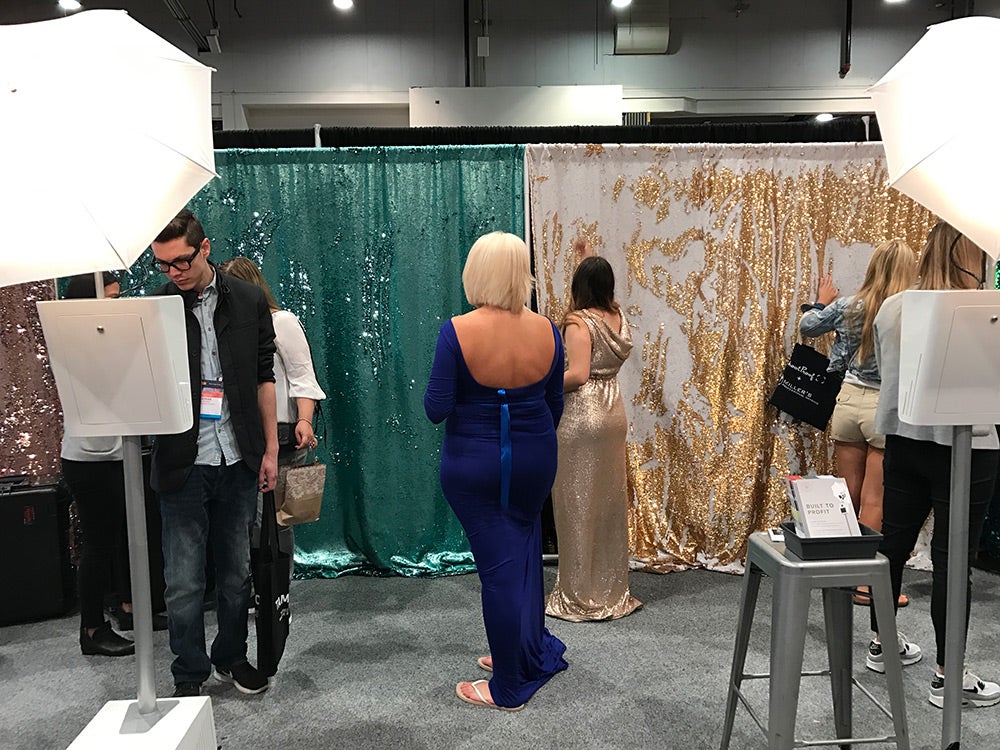 Photo Booth Supply Co Color-Changing Backdrops
Every time I walked by the Photo Booth Supply Co. booth, there were loads of people playing with the color-changing sequins backdrops. If you haven't seen them before, they're made from layers sequins that have a different color on each side. As you run your hand along the fabric, the sequins flip and you can make patterns or even write words. It's mesmerizing.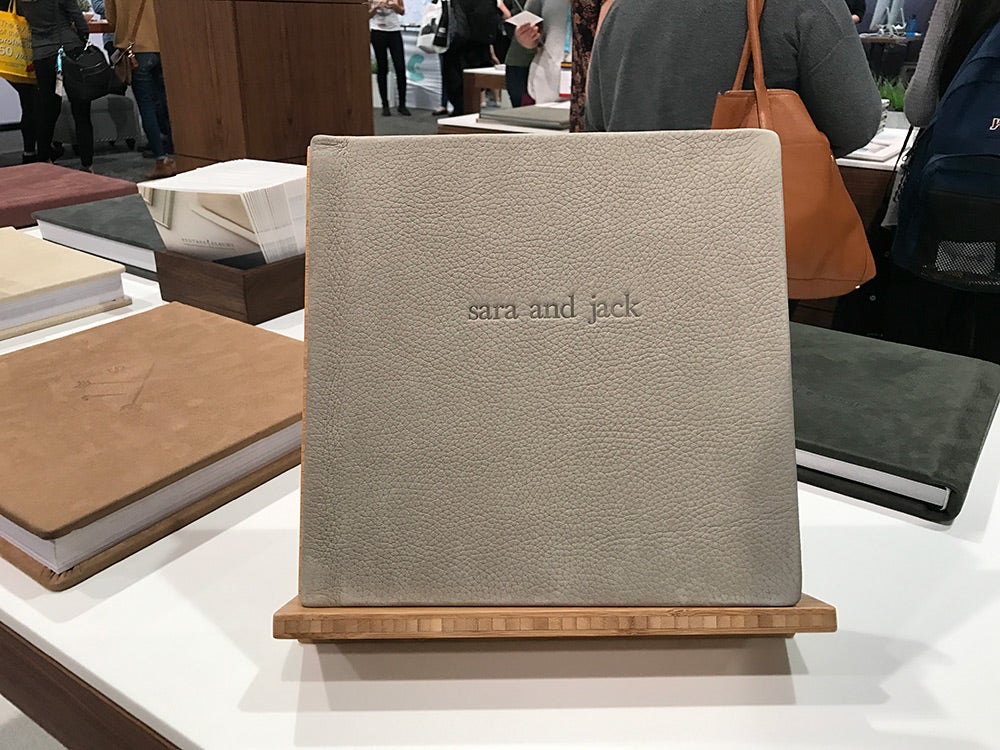 Red Tree Albums Luxe Leather Covers
While there are a lot of flashy options out there for photo albums, there's also something to be said for an understated book with great materials. Red Tree mixes classy, minimalistic looks with lush leather to make something that would definitely appeal to a high-end client.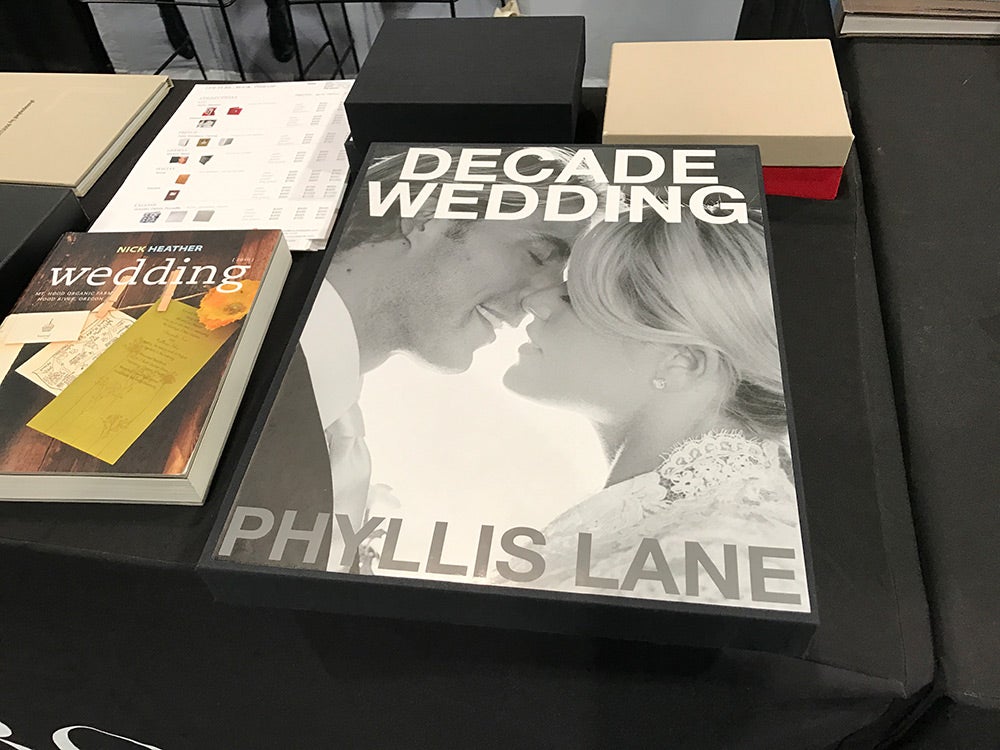 Couture Book Rivista Collection
There are tons of traditional wedding albums on the WPPI show floor, which made this magazine-style album stand out.
It's an oversized 12×15-inch book that literally feels like a super high-end magazine. It seems like a great option for a couple that's focusing on style or a really modern look for their wedding.