My Favorite Old Camera: Peter Hurley's Pentax 67
The Pentax 67 has a big wooden handle and one of the best shutter sounds in the history of cameras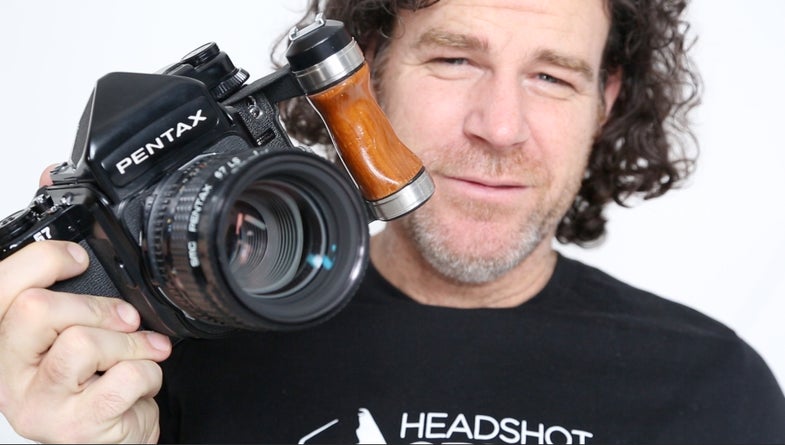 We may earn revenue from the products available on this page and participate in affiliate programs. Learn more ›
Peter Hurley is one of the most renowned headshot photographers in the world and he typically spends his time shooting with a medium format digital camera or a DSLR. However, when we asked him to pull out his favorite camera, he went digging in his studio for a true classic: The Pentax 67.
(Refresh browser if video doesn't load)
This is a medium format camera that shoots 6×7 images, which isn't all that uncommon, but it was built like a traditonal SLR. So, rather than having interchangeable backs like the Mamiya 67 format cameras, you actually had to open the back and load the film like you would a 35mm camera. You had to do it fairly often, too, because with images that big, a single roll of 120 will only get you 10 photos.
Hurley's Pentax is in pristine shape. Be sure to check out the video if only so you can hear the awesome shutter sound the camera has. With a mirror box that big, pushing the shutter results in a loud and satisfying "kathunk."