Video: In Which a World Class Ski Racer Is Almost Smashed By a Falling Camera Drone
Man, that was a close call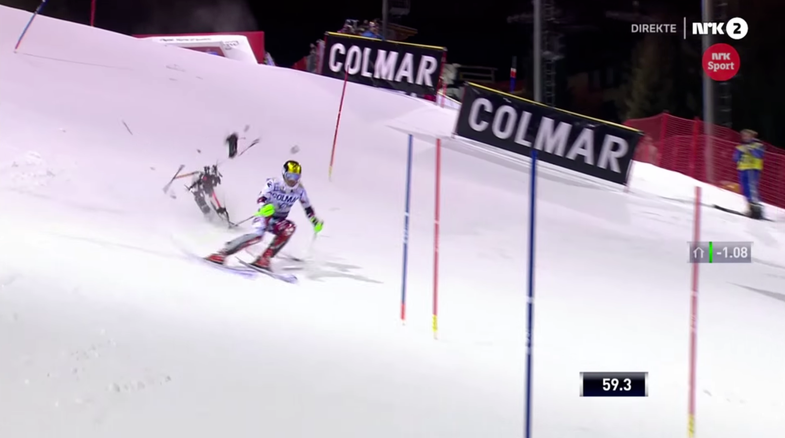 For the most part, camera drones (or UAVs, if you will) are pretty awesome. They let us capture images that we could never otherwise get, and they're also pretty fun. However, they can also be unpredictable little buggers and that can sometimes have consequences. Recently, world-class ski racer Marcel Hirscher was in the middle of a race run when a rather large camera drone crashed to the ground way too close for comfort.
It really is a rather ridiculously close call and you can hear just how worried the announcers are when it happens. Aerial shots are a pretty common thing in covering sporting events, but they're often captured by long lenses from a full-sized helicopter or by a camera that's suspended from a wire. Drones offer much more flexibility, but also a lot less predictability.
It seems pretty safe to say that the skier would have been pretty hurt had he been hit, but it looks as though he may not have even known anything happened behind him thanks to his concentration and that full-face helmet.
So, if you're going to be flying a UAV, especially if you're a novice like me, be extra careful and keep it away from people, especially if those people happen to be hurtling down a mountain at 70 miles per hour.