Tom Fowlks on six years of photographing the Panama Canal Expansion
How a photographer turned a "delusional" self-assignment into a multi-year documentary project.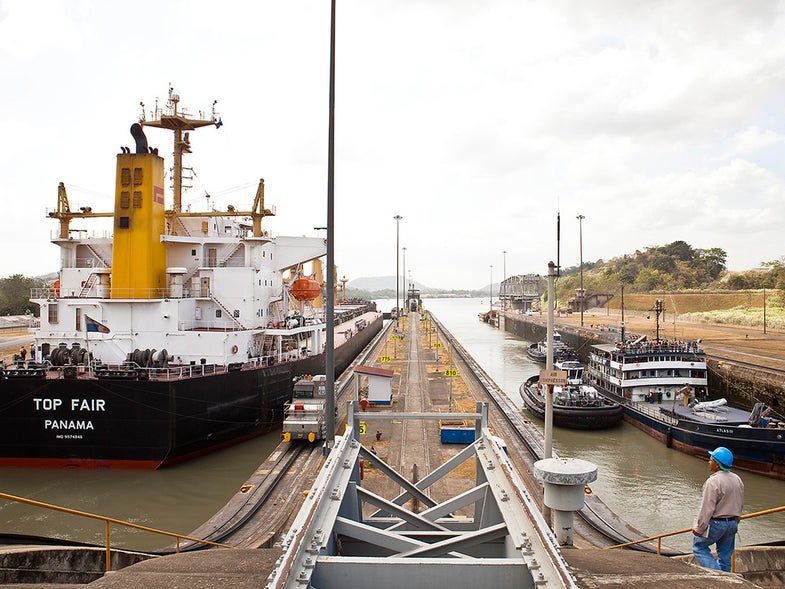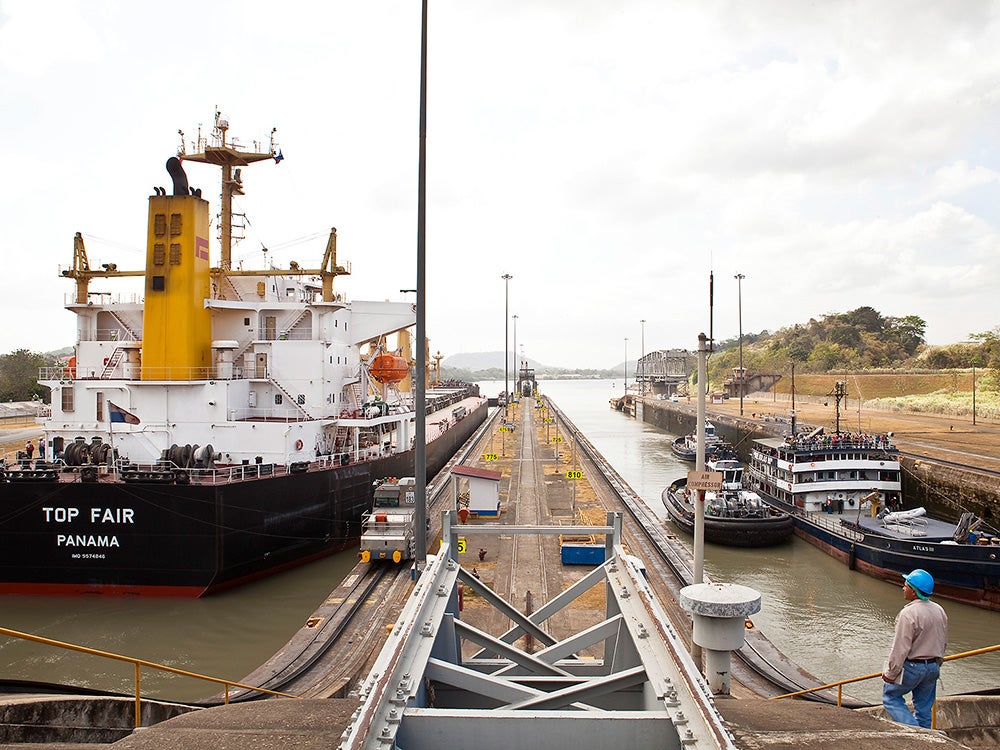 When photographer Tom Fowlks started what would become a multi-year project documenting the expansion of the Panama Canal, the future of his photographic career was uncertain. "I knew very much what I didn't want to be," he says. "And it was some of those more popular pathways of celebrity and fashion." After reading a news item about the Canal Expansion project around 2007 he packed up his 4×5 film camera, booked a flight and assigned himself a personal project to work on during his time there.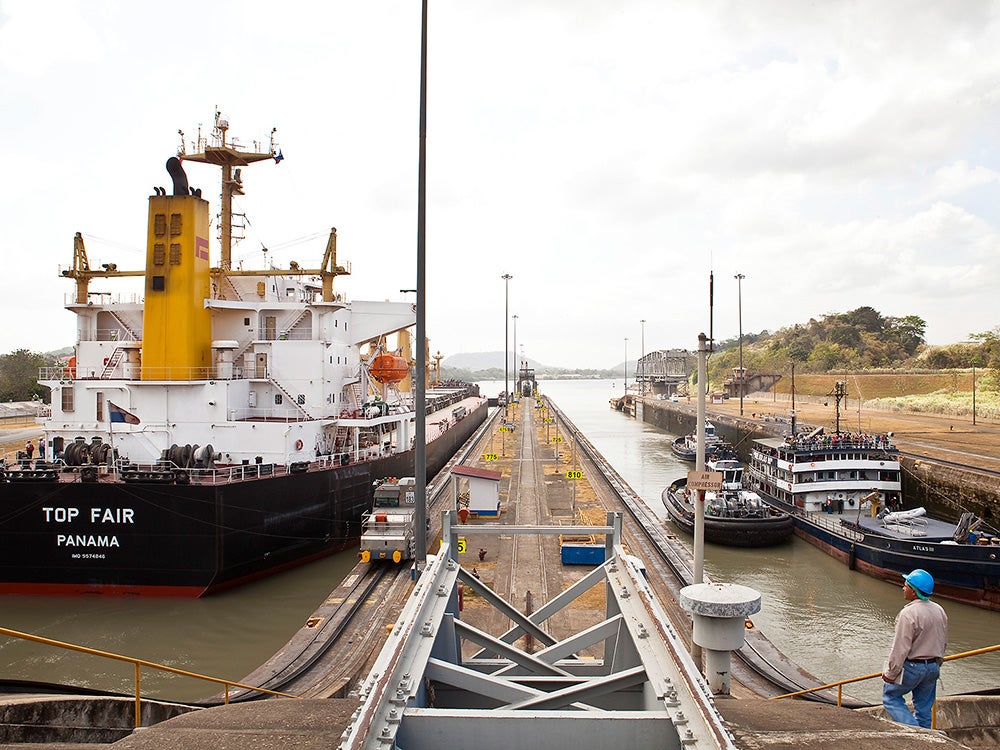 "I lied to myself and pretended that I was doing a 12 page portfolio for the back of Wallpaper," he says. On that first trip Fowlks captured beautiful images of massive ships, tropical swimming pools and other elements related to the upcoming Expansion Project, but without any official media contacts his access was limited. "I bought into my own delusion and created a big assignment that I was down there covering."

Fowlks' "delusional" self-assignment eventually ballooned into a six-year project where he dug into all aspects of life related to the nearly decade long construction project. He is currently raising funds on Kickstarter to self-publish a 268 page book on the subject called This is Panama. The project has already hit its funding goal, but still has four days to go. A $100 pledge will get you a signed and numbered first edition copy of the book, which Fowlks expects to be ready to ship by Fall 2018.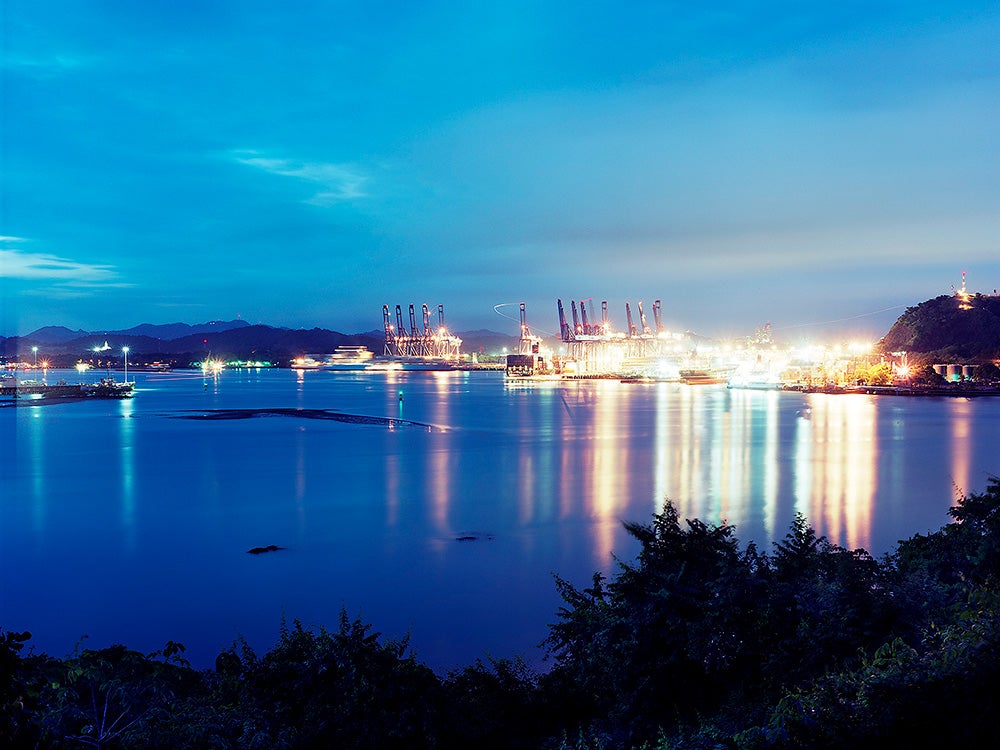 We caught up with Fowlks to learn more about his project.
Pop Photo: You started this project shooting film with a large format camera— when and why did you make the switch to digital?
Fowlks: At the beginning of this I was approaching it with 4×5, because I thought it had to be done at the highest level—that I had to treat this like it could one day be in a museum. And that kind of broke my back. I never had an assistant down there and it was way too much to be carting all of that stuff. The first trip I probably shot 50 sheets of film, the next trip probably 30 or 40, but eventually, I was shooting two or three sheets on a two week trip. I just realized that it was not worth it anymore. I was getting more access and the pictures were feeling more spontaneous and more organic—it made sense to go in a digital direction. I needed to head in a direction that really got me on the ground, got dirt on my face, and got me right next to these workers. I had to evolve my style while I was doing this and it was the best thing that ever happened.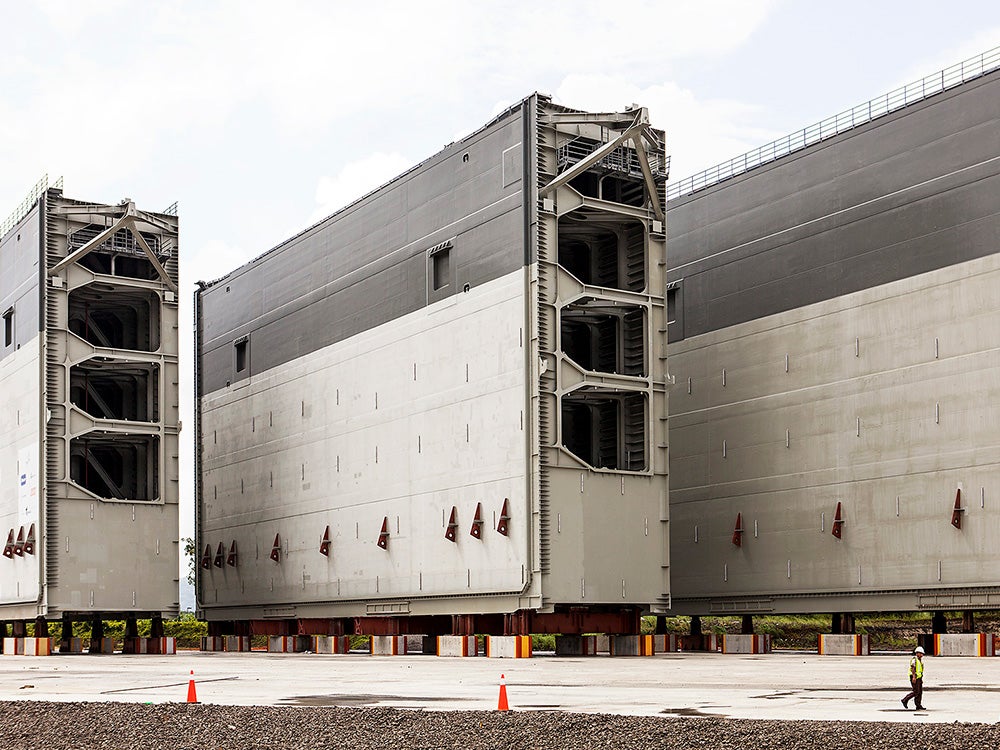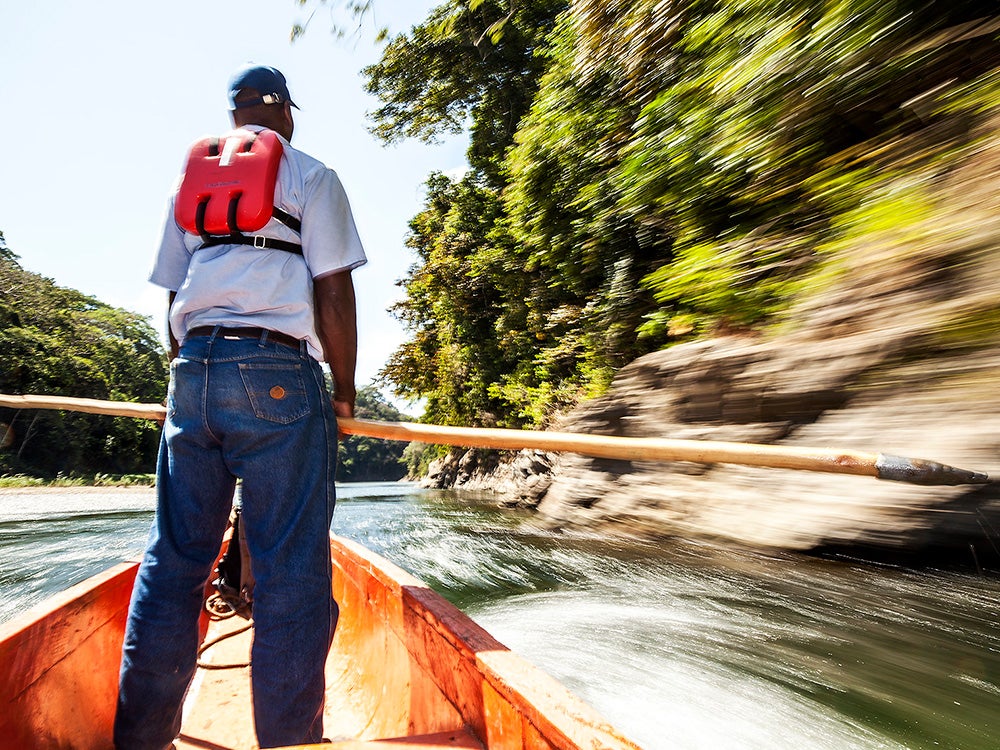 Pop Photo: On your first trips, you didn't have a media contact and there was only so much that you could photograph. What happened that led you to work in a deeper way?
Fowlks: I sent an email to Octavio Colindres from Canal Authority. I pictured a pencil pusher at a desk that was going to be very rigid with me about getting in there. I worried that he wouldn't approve of my credentials. When I got down there and met him to get access to the construction site I realized he was a half a dozen years or more younger than me. All he wanted to talk about was what it was like to see Metallica in concert and if we could we meet for a beer when this was all over. It wasn't an intimidating meeting. He granted me access and orchestrated visits to construction sites on one side or the other of the canal. At the end of one of those trips he said, 'You know I think that we need to expand your perspective here.'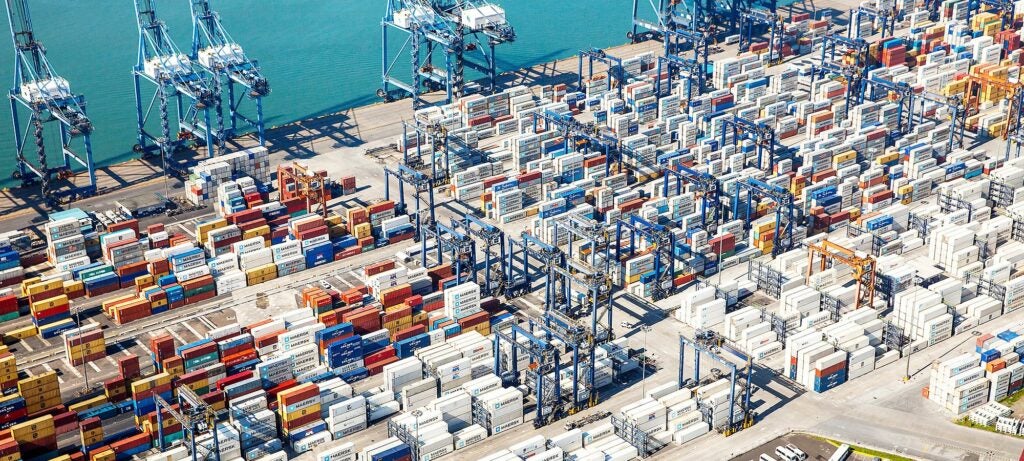 Pop Photo: What parts of this story was he able to direct you towards that you might not have found on your own?
Fowlks: The access he was giving me, it was like an amusement park for me. I couldn't believe all of these places he was taking me to. He was able to get me on tugboats, the dredger, into the hydrology division. Octavio said there are so many other operations of this canal that I want you to see, he brought me into them and I went everywhere with open arms.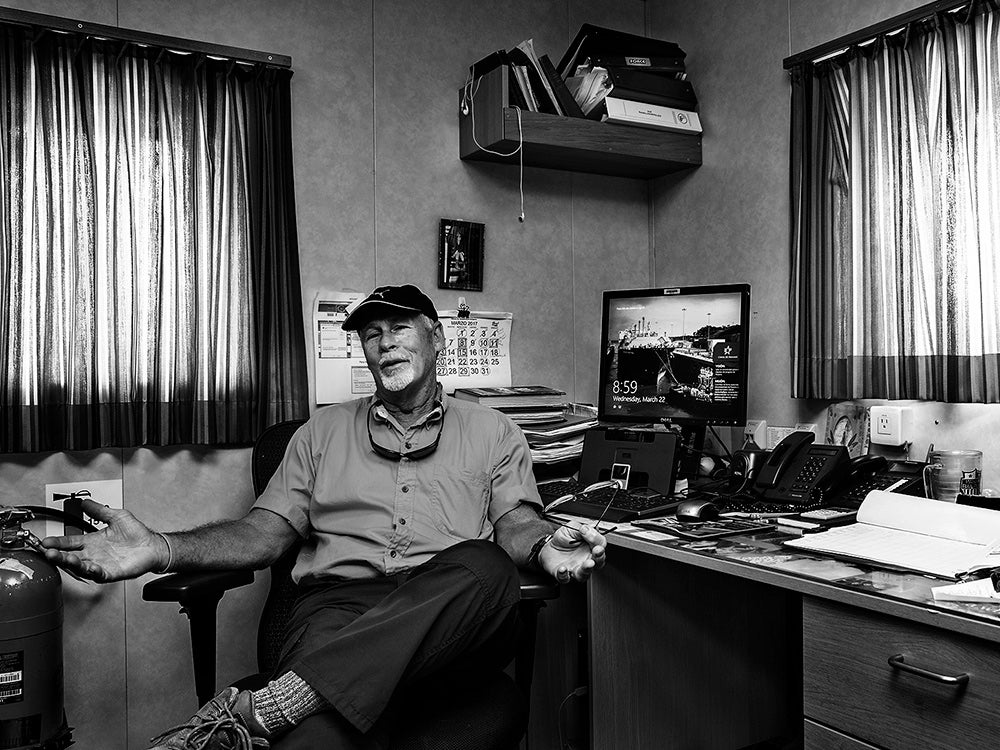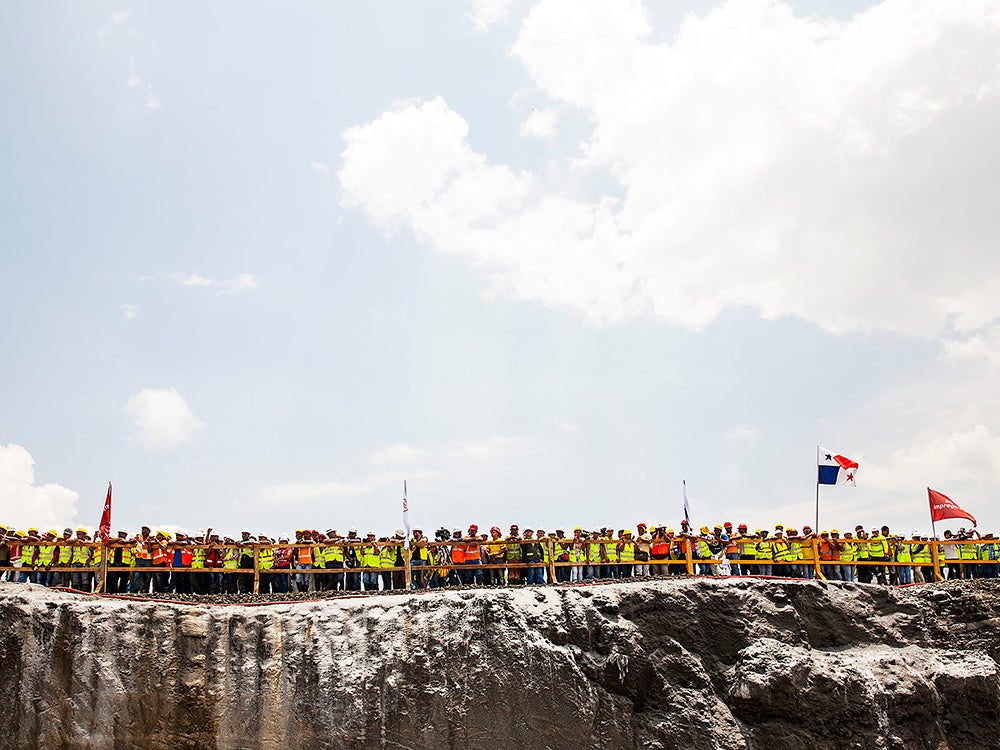 Pop Photo: When did you decide to pull all of this into a book?
Fowlks: I had friends and peers from the world saying you need to do a book on this. I kept saying, 'How? How can I do a book on a project that I missed the first three years of? I'm missing the front half of the book.' I decided instead that I was going to do a project about what's happening in Panama during a time of transitional development in their history. That was a pretentious way and saying I'm going to come down here for five or six more years because look at what great access I have, and I'll figure out what the book will be then. That really wasn't a very mature or intelligent idea—it's kind of an escapist idea. This is what I can say I'm doing so that I don't have to come up with something. And I believed in it.
I carried that idea for several months. Eventually I ended up meeting Josh Paul from Lollipop Magazine on a Formula One Shoot and he could see right through what I thought was an intelligent and clever idea. He said you have it now. you need to do the book now. That kind of turned on a switch in me.
Fowlks' Kickstarter campaign for This is Panama is raising funds for four more days. Check it out to pre-order your copy of the book.