TriggerTrap Unveils Primelapse Website for Time Lapses
Not only does the site show off time lapses, but it'll show you how to make them, too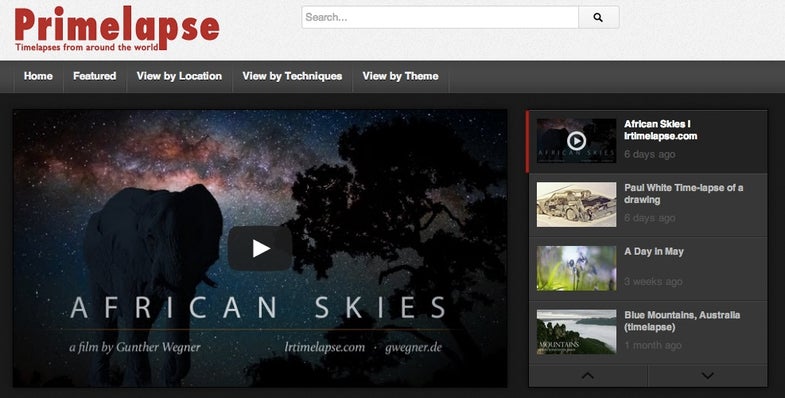 The folks behind TriggerTrap have opened a new website called Primelapse, designed specifically for sharing and showing off time lapses. One of the big selling points of the TriggerTrap system is that it makes time lapses much more straightforward, and this site gives you a place to show off what you've managed to make.
It's not just a big page full of time lapses either, you can sort by featured videos, location, technique, or even by theme. And if you've never taken a time lapse before, there's even a four part tutorial so that you can get started (though they do recommend TriggerTrap over other methods).
However, getting your video up isn't as simple as just uploading it onto the website — you have to run it through a submission process. Ideally, that'll mean the videos that do get through are of a better quality.
Primelapse reminds us more than a little of Dronestagram, a site which recently launched to let people share videos taken with aerial drones.
[via Phoblographer]