This Insane Mountain Bike Action Camera Footage Might Make You Physically Flinch
Thank goodness for action cameras.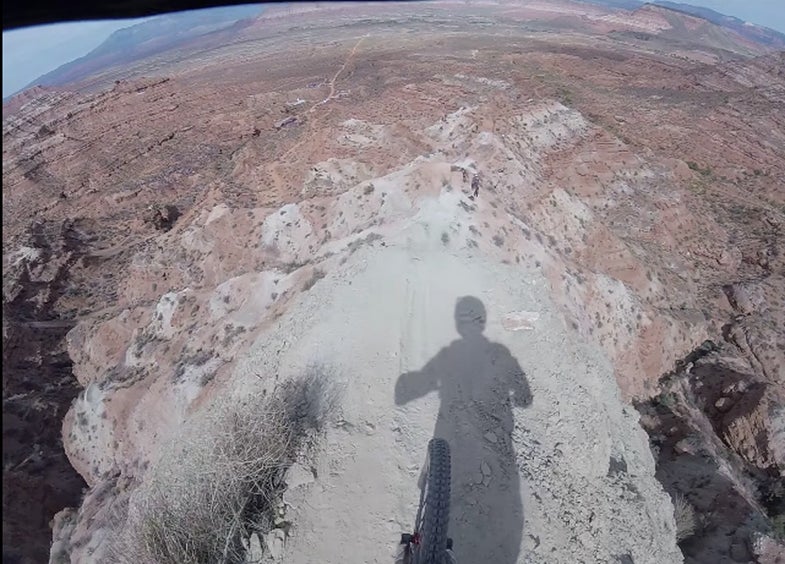 Even if you're not a mountain bike nerd like I am, some of the images and videos that come out of the annual Red Bull Rampage are undeniable incredible. This year's competition was held last week and now we have a first-person perspective of the second place run from Kona rider Antoine Bizet.
In case you're not familiar with Rampage, it's a big mountain competition in which mountain bikers are encouraged to build their own insane lines down incredible difficult terrain, including huge drops, jumps, and tricks along the way.
The video is presented on Youtube at 1440 resolution with a 60 fps framerate, which makes it look almost too real when you watch it in full-screen mode. I legitimately got goose bumps at the 16-second mark.
The third place run by Carson Storch is below and it's just as stressful.
Here's an overview of the winning run by Brenden Semenuk.