Taylor Swift Revises Photographer Contract For "1989 Wold Tour"
An open letter spurs a new agreement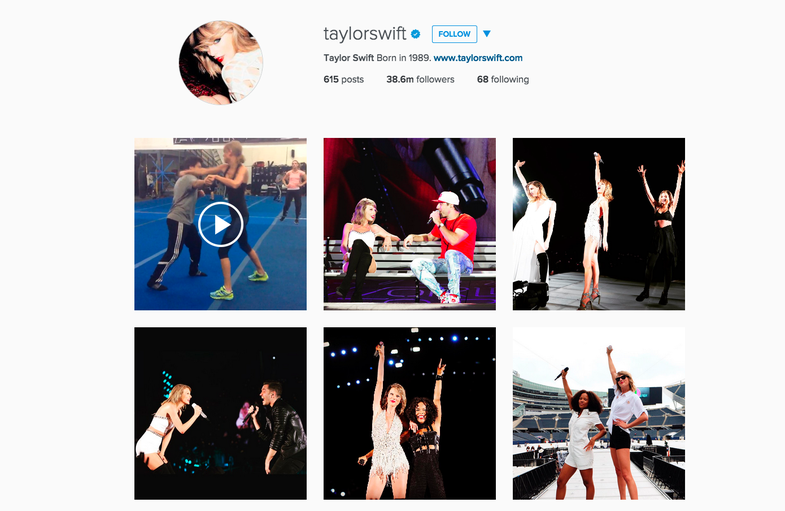 Taylor Swift has revised her photo authorization agreement for photographers shooting her shows after being criticized last month by a number of photojournalists and news organizations who said her terms were overreaching and even hypocritical.
The controversy arose after Swift penned an open letter to Apple stating that their initial terms for paying musicians during the three month trial of Apple Music were unfair. Apple reversed their initial policy almost immediately. Shortly after music photographer Jason Sheldon penned a letter to Swift, calling her hypocritical for forcing photographers to sign an contract that was a blatant rights grab and urging her to "do the right thing" and revise her contracts. Surprisingly, it appears she has done just that.
Working with the NPPA, Swift and her management team have released a brand new contract for the current tour. According to a press release from the NPPA, members from 14 media groups including the Associated Press, the Society for Professional Journalism and the American Society of Media Professionals worked together on the new contract draft.
"Ms. Swift should be commended for showing by example her concern not only for the rights of musicians but for the rights of the photographers and organizations that cover her concerts," Mickey H. Osterreicher, the NPPA's general legal counsel said in the release. "After taking the time to hear our concerns regarding her world tour photography guidelines agreement, the news and professional associations and Taylor's team are very pleased to have been able to work together for a revised agreement that is fair to everyone involved."
The newly released Photo Authorization contract states with clear language that the contract does not transfer copyright away from photographers, that Taylor Swift and Firefly Entertainment may only repost images on social media accounts with appropriate credit and that photographers will be able to include images of Swift on personal portfolio sites.
PDN reached out to Sheldon about the new contract terms and although he said he hadn't examined it in detail yet, at quick glance it looked like "a very positive step in the right direction."
Check out the new contract terms here.