Use this offer code to get 15 percent off this 3-lens smartphone camera attachment
The RevolCam attaches to any smartphone and features 3 lenses, a detachable light, and a selfie mirror.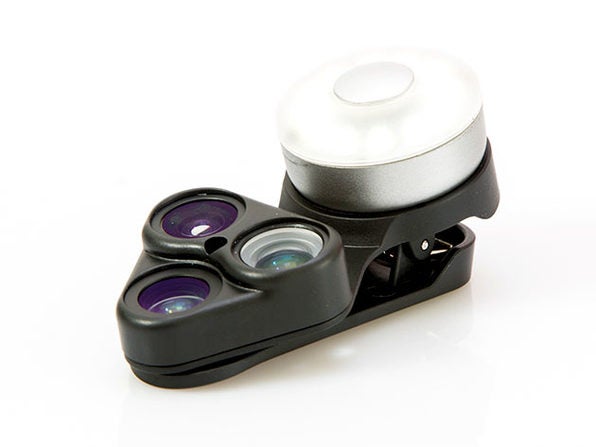 We all love high-end camera gear, but our smartphone camera is more than adequate for quick shots like selfies and lunches. However, there are some shots that require a little bit more oomph than your smartphone can offer. This is when the RevolCam comes in handy, and you can get it for 15 percent off today.
The RevolCam is a multi-lens attachment that can attach to any smartphone. It features 3 high-quality lenses that you can rotate between with the flick of a finger: a wide-angle lens for landscapes and interiors, a fisheye lens for skylines, and a macro lens for closeups. The RevolCam also comes with a detachable LED light, which you can stick to magnetic surfaces to light the perfect shot. Finally, the RevolCam's built-in selfie mirror lets you take photos using your smartphone's back-facing camera for the highest quality possible.
A smartphone makes for a powerful camera in the right hands. With the RevolCam, you can get the most out of your smartphone camera for just $39.99. You can get an additional 15% off using offer code MerrySave15, dropping the price to $33.99.
Prices subject to change