Tabletop tripods for consistently steady shots
Why lug around a hefty, full size tripod when you can fit one in your pocket?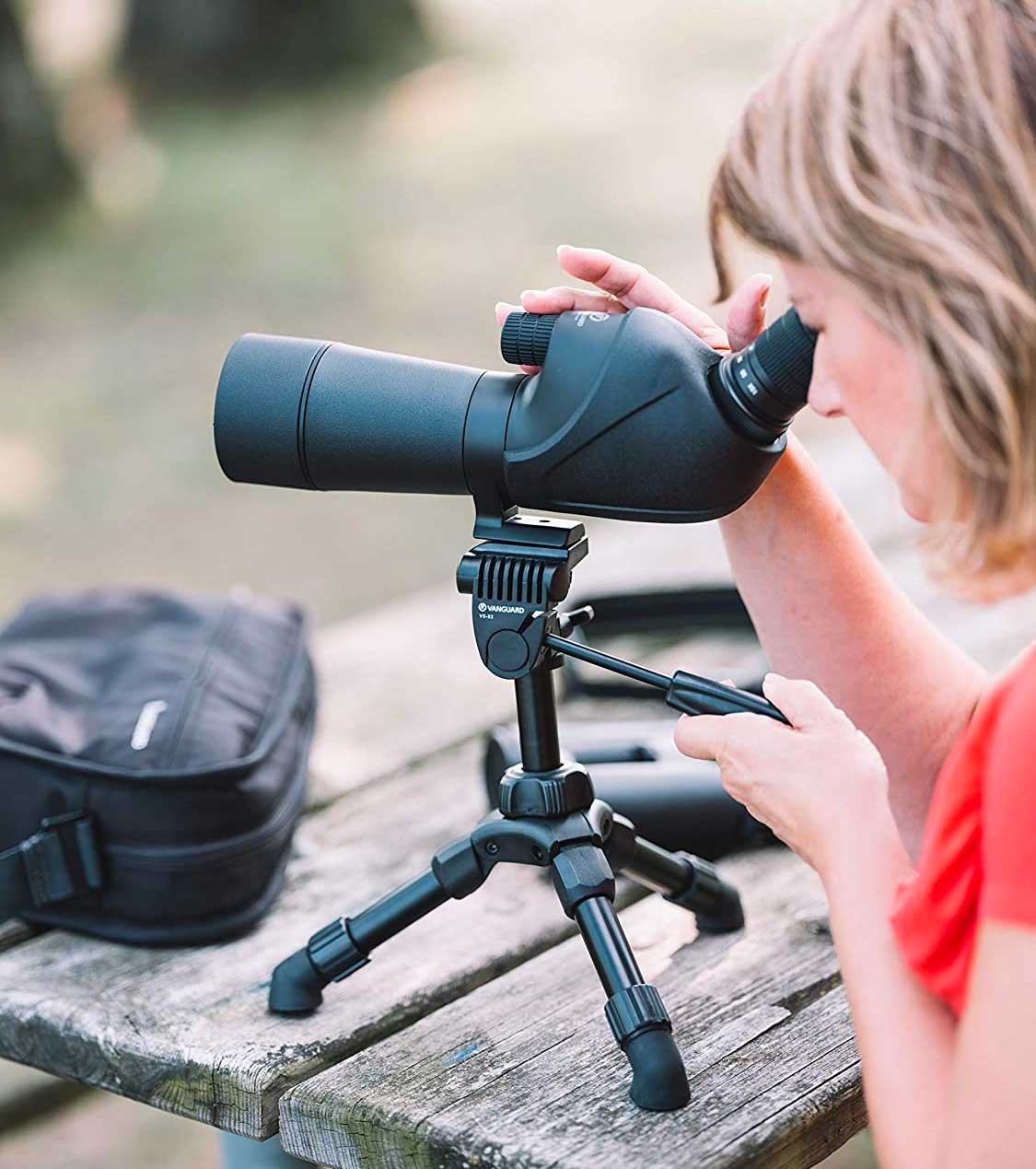 We may earn revenue from the products available on this page and participate in affiliate programs. Learn more ›
Relying on your own hands to steady a camera can lead to shaky photos and imperfect frames. Tabletop tripods can fix that problem. Tabletop, or mini, tripods allow you to securely adjust the height and angle of your camera and snap professional shots that match your vision. Instead of schlepping a bulky and pricey regular sized tripod, inexpensive but equally reliable mini tripods can be easily carried in camera bags, backpacks, or pant pockets. Some are even built with ball heads, extendable legs, and non-slip feet so you can switch up camera positions and get straight shots on difficult or uneven surfaces and terrain. Mini tripods are perfect for impromptu photoshoots, short films, group photos, timelapses, and any creative venture.
But what features should you look out for when choosing a tabletop tripod? Keep reading to find out.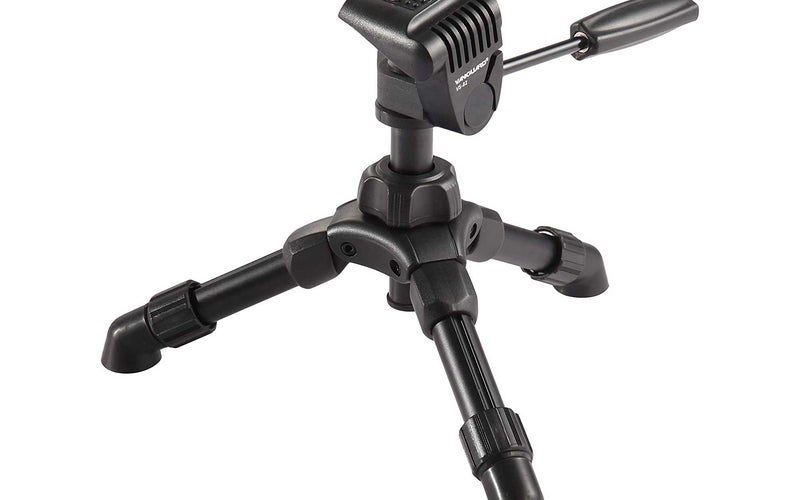 Since you want a sturdy, enduring mini tripod, always keep in mind what material it's made of. Aluminium is lightweight, recyclable, and its natural oxide coating provides a barrier that protects against elements that wear other metals. Another durable material is ABS (Acrylonitrile Butadiene Styrene) plastic, which has strong impact, heat, and scratch resistance.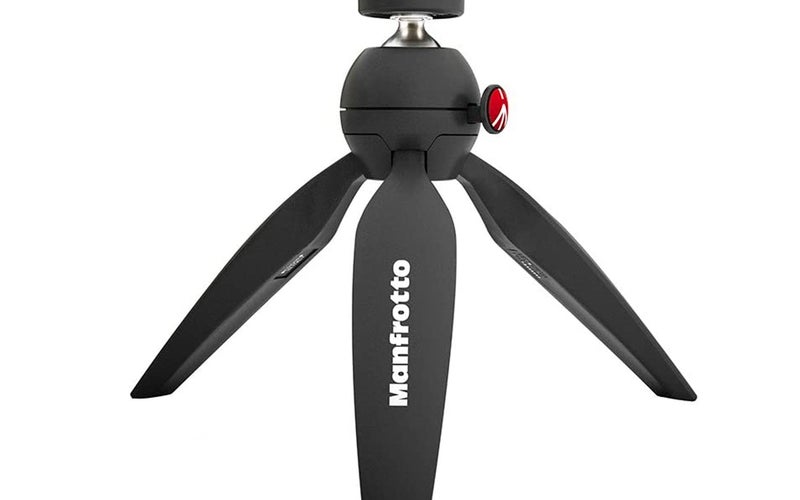 Compatibility is key, so make sure the tabletop tripod you choose can support the camera you own. Luckily, most tripods have a universal 1/4″ screw thread so any DSLR camera can be safely mounted, such as Canon, Nikon, Pentax, Panasonic, Sony, Samsung, Olympus, and more. Some even have smartphone clamps that can be added on.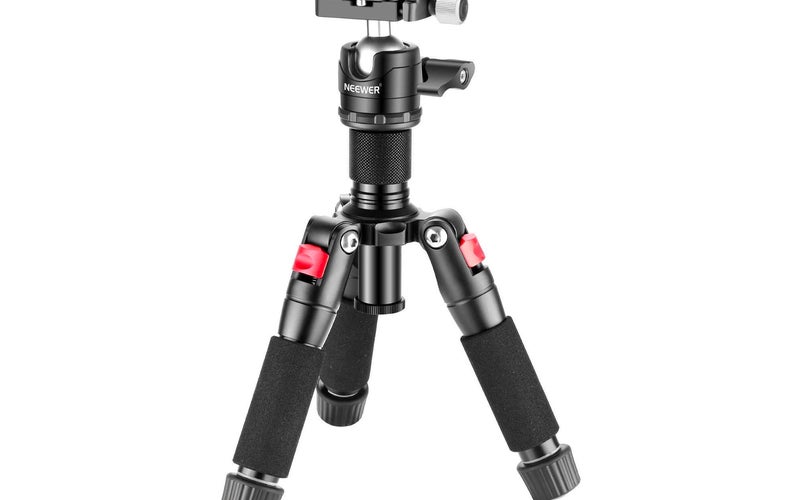 Just because mini tripods are compact, doesn't mean they aren't versatile. Some tabletop tripods have legs capable of extending anywhere from 6 inches to almost 2 feet, giving your camera plenty of height. Mini tripods that have ball heads with 360 degree swivel and bubble levels provide a wide, panoramic view.