When selecting a tripod for your smartphone you'll want to keep these three things in mind: flexibility, portability, and compatibility. All smartphone tripods function with a clamp that holds your gadget in place, but many of them have distinct construction or limitations on movement, and they range widely in dimensions.
A number of these tripods also come equipped to work with standard cameras as well as smartphones, an ability that can come in handy if you're working with an arsenal of photographic equipment.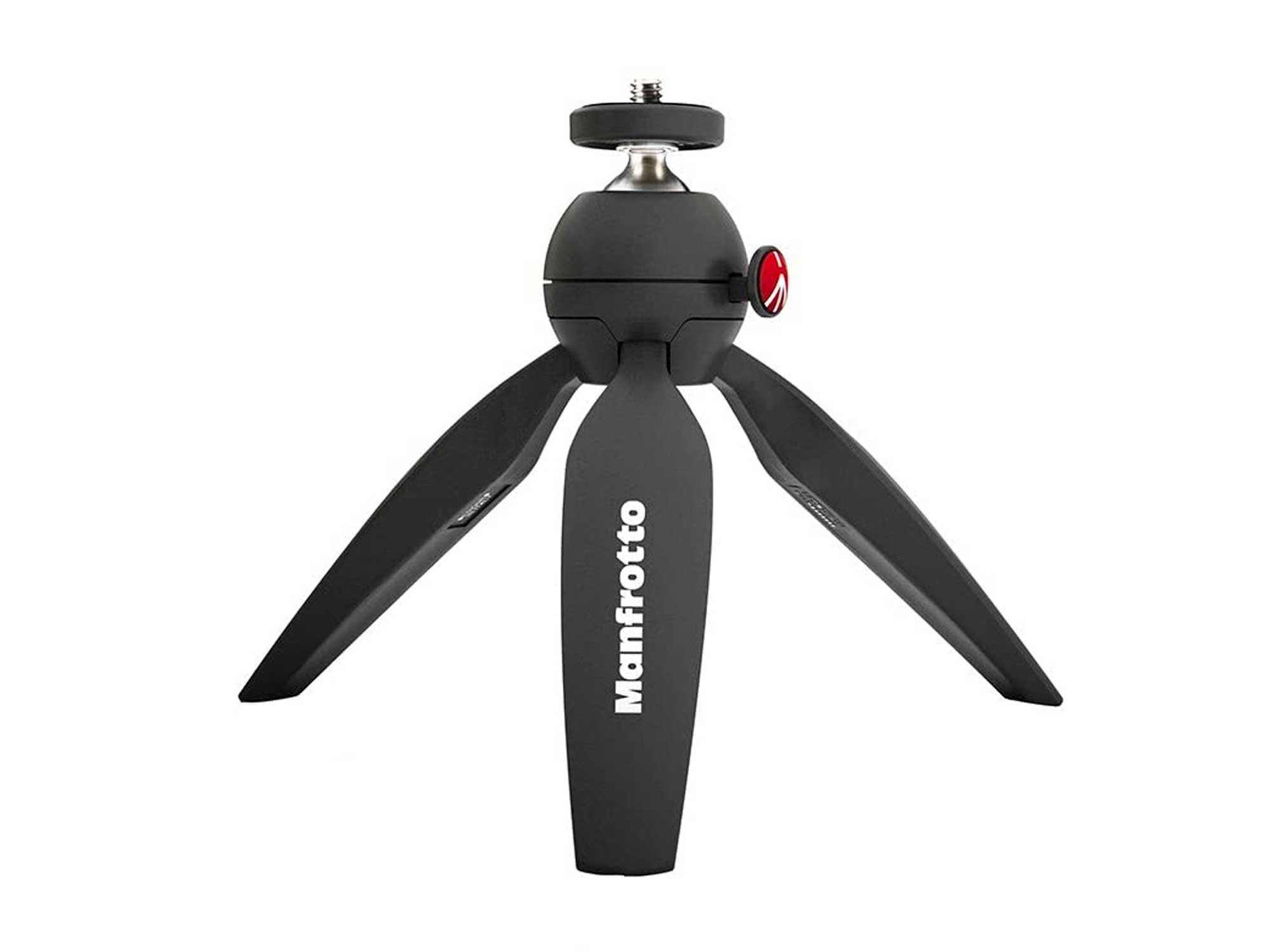 Small but Sturdy
This stand is compatible with smartphones as well as DSLRS and other, smaller cameras. It's lightweight and portable, and a comfortable hand grip makes it great to use as a selfie stick or for shooting action scenes. Manfrotto
Check Price
Why limit yourself to a tripod that only works with cell phones when you can get something that will work with a host of other cameras, too? Whether you're an aspiring YouTuber, or a hobbyist the odds are the flexibility will come in handy down the road. Look for models with a 1/4″ screw thread—this is universal for cameras and will let you use the tripod for other devices, in addition to your phone.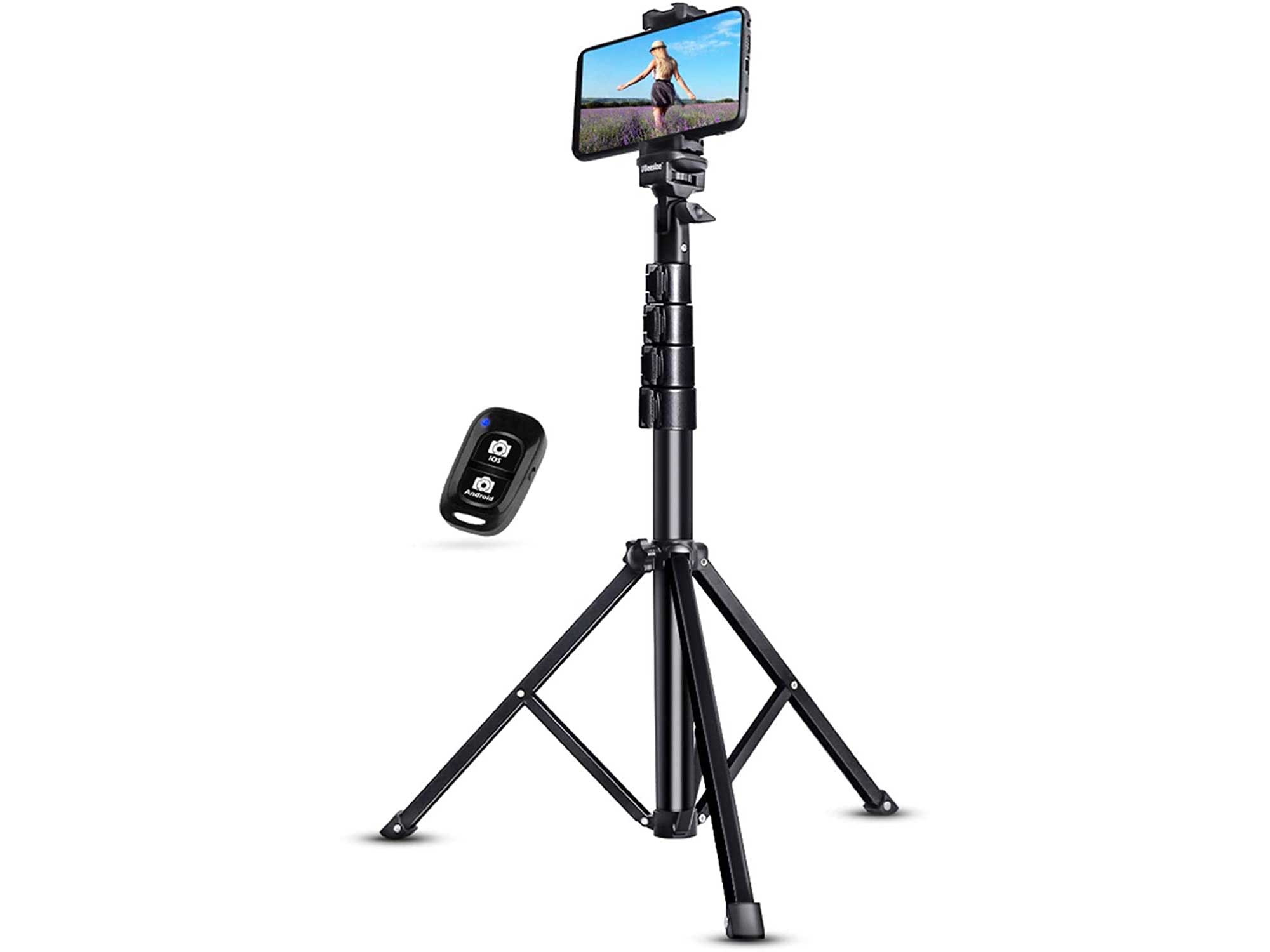 Innovative Design
This option stands anywhere from 17 inches to more than four feet tall, and can rotate a full 360 degrees. Pair the included shutter clicker to take stunning group (or solo) photos. UBeesize
Check Price
Keep in mind that while simplicity can be bliss, when it comes to tripods, there are also models replete with features that can enhance your ability to get that killer shot. Extending necks that can reach above the crowd or stand in for a table when you need to take a static shot can come in very handy. Sometimes you need more to prop up your cell phone higher than stacking objects would allow, and given that many of these gadgets come in similar price ranges with similar build quality, it's always worth looking for a feature that will benefit your photographs.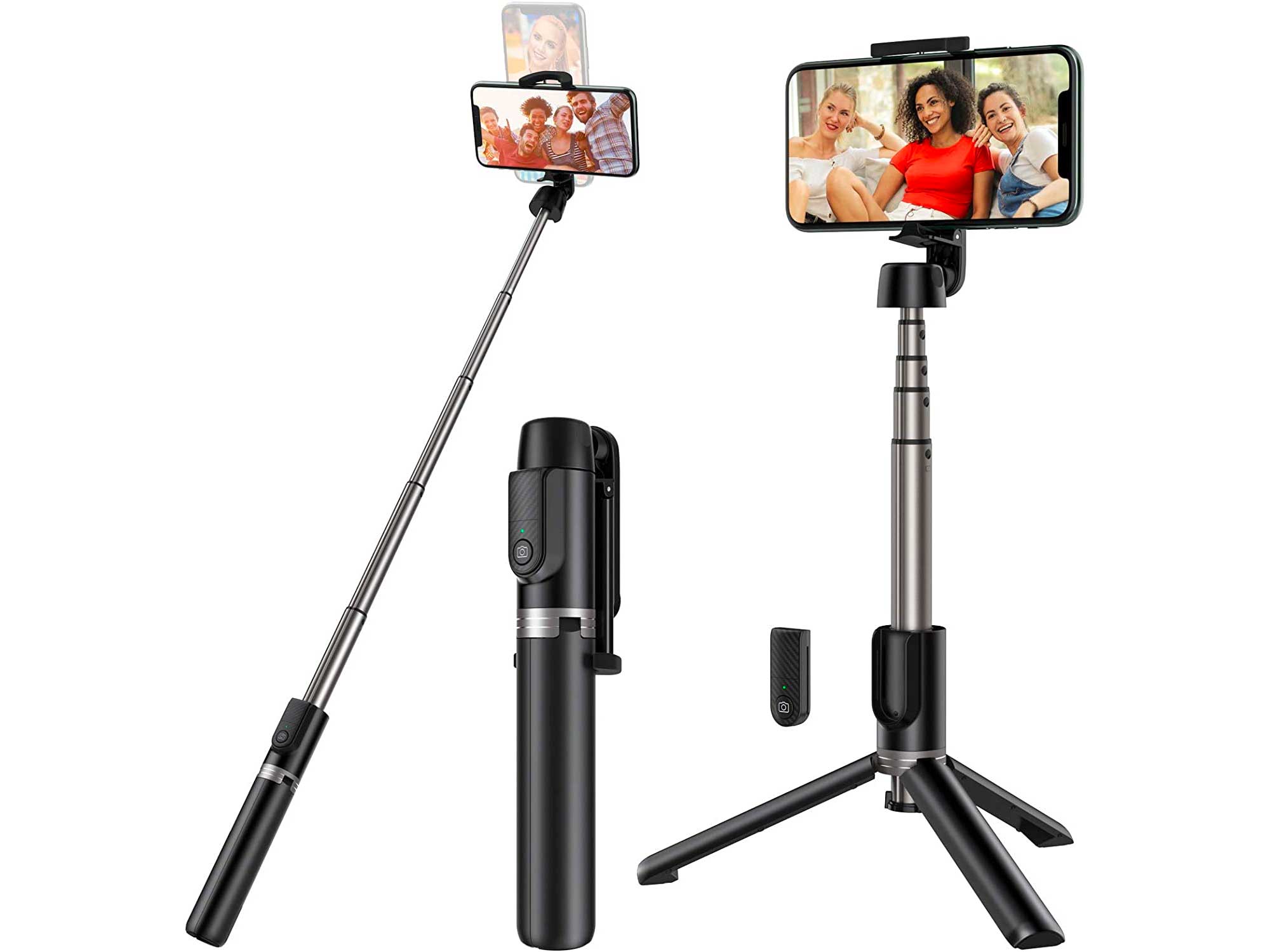 Hybrid and Handy
This product folds into a compact, pocket-size capsule, making it simple to travel with or throw in a bag. When you're ready to use it, unfold it, pop out the legs, and use the push button accessory. Yoozon
Check Price
If you're shooting on a smartphone, odds are you're concerned with ease of use, carrying minimal equipment, and portability. Look for a lightweight tripod with small form factor and easy setup. Many models slot neatly into themselves, making it a cinch to bring them with you wherever you go. Included Bluetooth remotes also make it easy to frame a photo exactly as you want it—and to include yourself in group photos or take spectacular selfies.