Portable monitors for creatives, gamers, and more
High quality visuals wherever you go.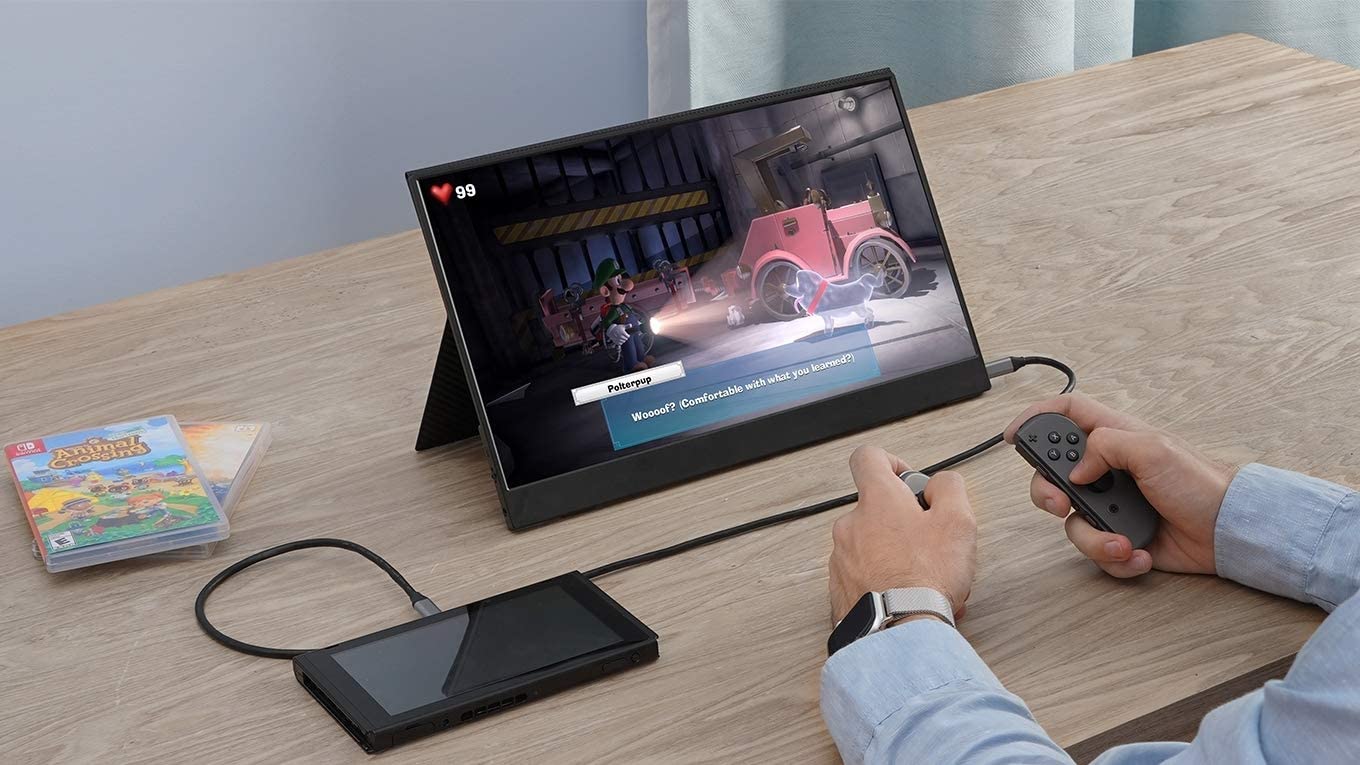 We may earn revenue from the products available on this page and participate in affiliate programs. Learn more ›
Creative professionals need to be able to work efficiently and effectively whether on a flight or at a cafe. For those in film, music, design, and more, a high-quality monitor is necessary for precision and flow. With a portable monitor, you can bring your workstation anywhere! Some portables even rival desktop monitors with features like touch-screen, high fidelity speakers, and eye care technology. And let's face it—being tethered to an office is kind of old fashioned. Whether you're working, gaming, or simply watching TV, a portable monitor makes life on the move more evolved. Here are some of our favorites available right now.
This monitor has 1080p resolution and a 60 Hz refresh rate, making it great for gaming on the go. It also has two USB-C ports and a mini HDMI port for compatibility with both Mac and Windows devices. 10-point touch screen technology makes the Vissles-M great for detailed creative work like film editing.
The ASUS ZenScreen features flicker-free backlighting and a blue light filter for optimal eye care and minimal eye fatigue. It also includes a smart pen, which is useful for designers in particular. The ASUS boasts a strong 7800mAh battery and compatibility with Microsoft, Android, Mac, and Chrome interfaces. Connect via Thunderbolt 3, USB-C and USB-A.
A gamer's delight—this 1080P monitor is compatible with PC, PS3, PS4, Nintendo Switch, and XBOX as well as most laptops and smartphones. It connects via Mini HDMI or USB-C. The Lepow is particularly slim and light, and it comes with a leather cover that doubles as a stand. Strong internal speakers are an additional perk.
This sleek monitor has a 500:1 contrast ratio and 1366 x 768 resolution. With a 5 ms response time and a 60Hz refresh rate, the AOC is a great tool for gaming. Perhaps its most convenient feature is its foldable and flexible stand that works in both portrait and landscape. With Display Link software, you can add multiple of these monitors to your laptop should you need a particularly wide display. The AOC connects via USB-3.