The Best Flexible Tripods for Capturing Any Moment, Anywhere
Portable and versatile tripods allow for adventurous shots and limitless creativity.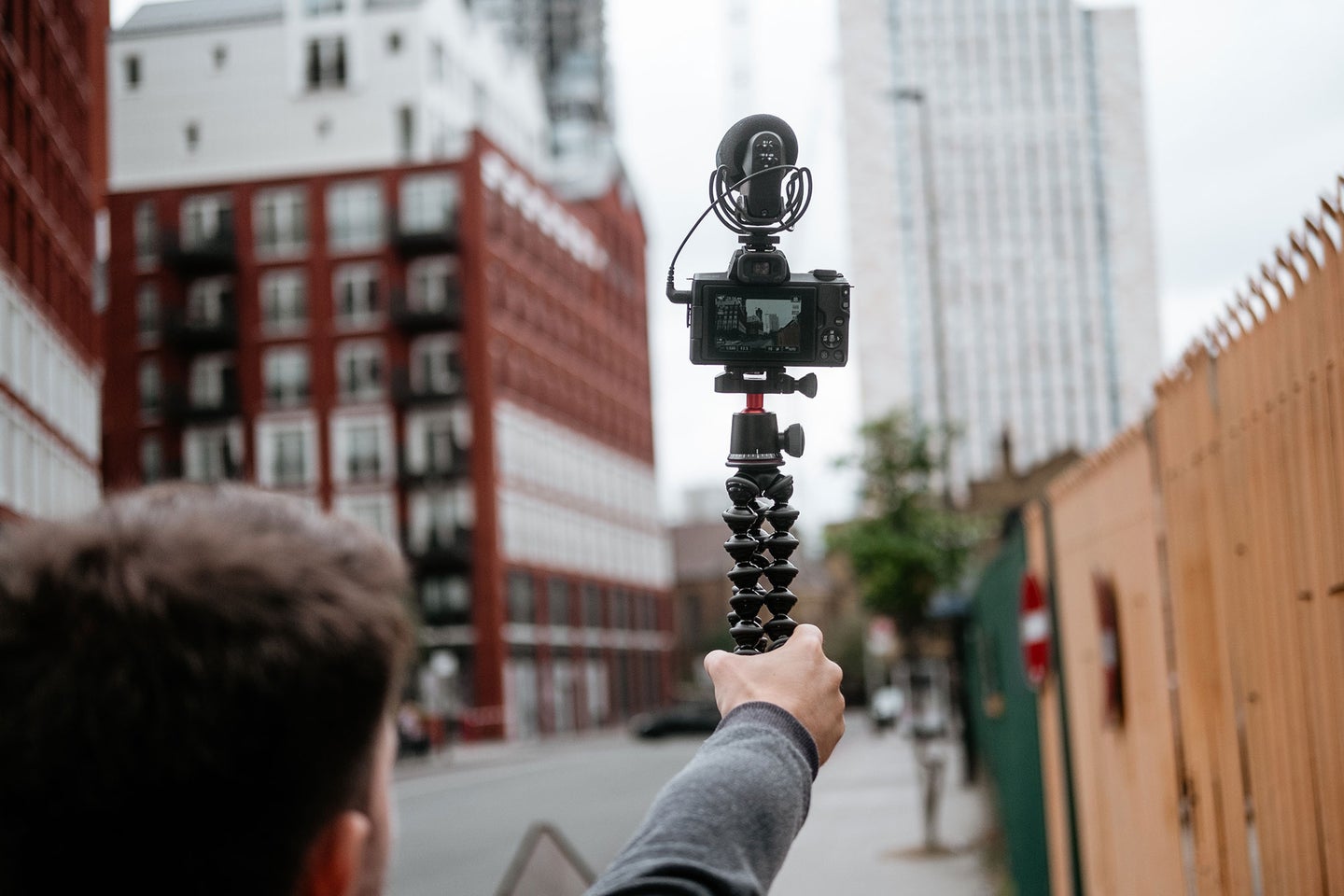 We may earn revenue from the products available on this page and participate in affiliate programs. Learn more ›
If you've ever struggled taking a steady or unique selfie, time-lapse, portrait or landscape photo, a flexible tripod will do the trick. Flexible tripods can wrap around and hang from trees, poles, and bikes. They can even bend into selfie sticks, hand-stabilizers, and shoulder mounts. Flexible tripods are also lightweight and compact, which makes them easy to fit into bags or pockets. Keep one in your car or camera bag and always be prepared to take amazing photos. Don't stay limited by flat surfaces—experiment with extreme and unusual heights and angles.
Flexible tripods allow your phone to be mounted on flat or uneven surfaces. Some even let you secure professional camera equipment to virtually anywhere. Capture unique shots from ground level to high up in a rig, with one easy to configure tripod that fits in almost any bag or backpack.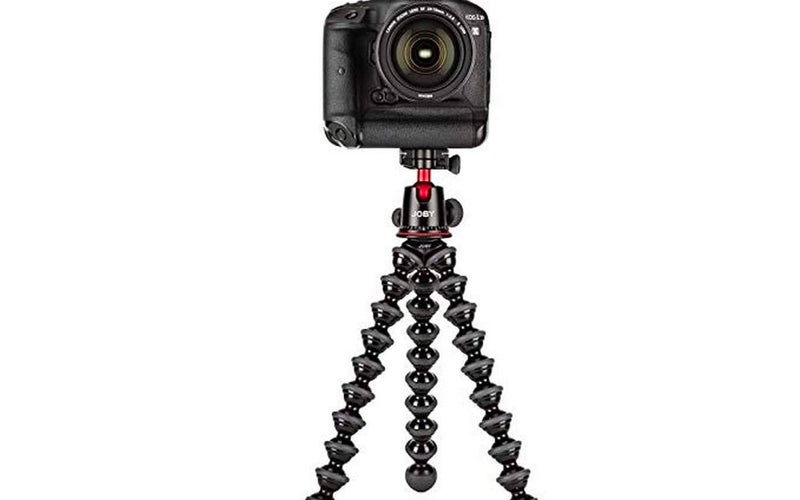 The flexible tripod's universal 1/4″ screws are compatible with most DSLR cameras such as Canon, Nikon, Sony, and more. An adapter can also be used for sports and action shots, such as those taken with GoPros and similar action cameras. Swivel heads allow for 360° shooting and movement for webcams, projectors, camcorders, and smartphones.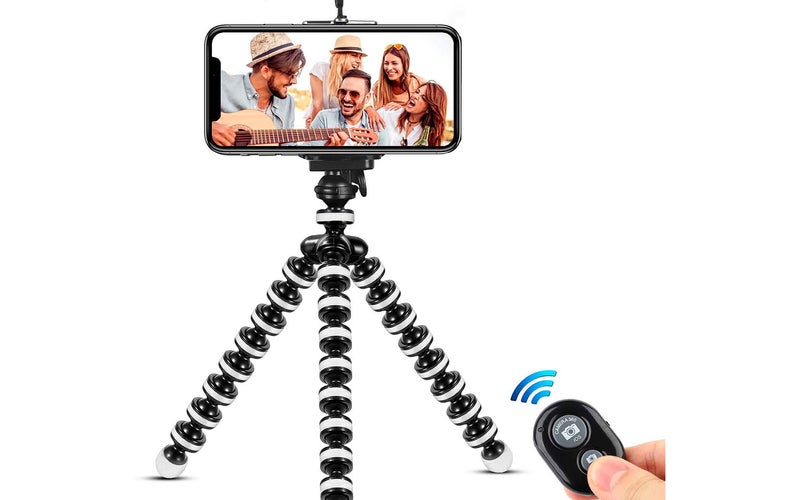 No need finding a stranger or use a self timer to take pictures anymore. Certain flexible tripods come with wireless Bluetooth remote controls that allow you to take portrait and landscape photos from a distance of up to 30 feet, which is perfect for selfies, group photos, filming, and vlogging.