The best Father's Day gifts under $100: Here's where to look if you need photography-themed gift ideas in a flash
Shopping for Father's Day gifts for a photographer? Don't lose focus with our guide to the best gifts for him!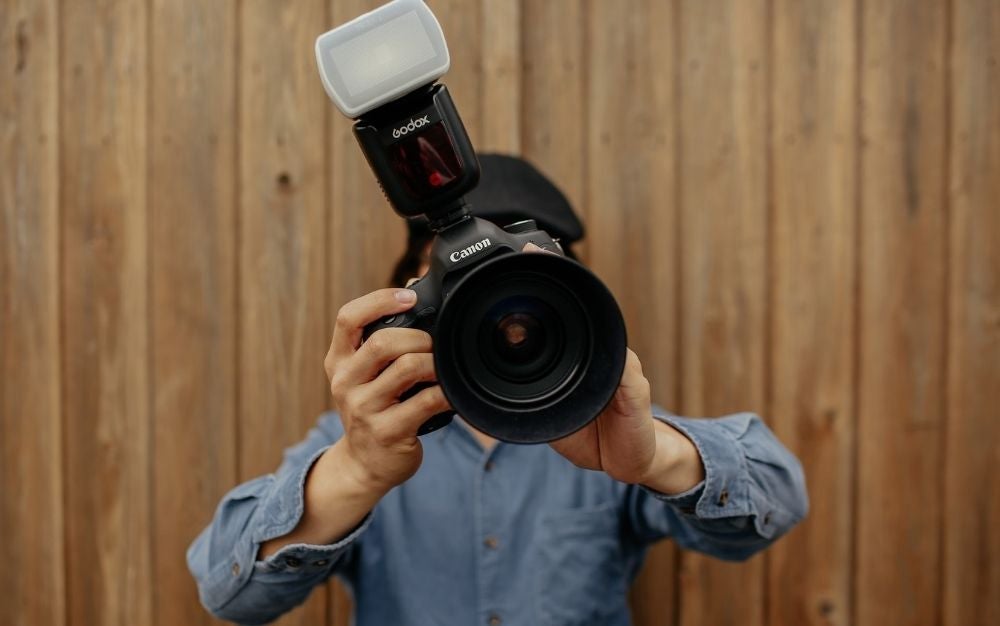 We may earn revenue from the products available on this page and participate in affiliate programs. Learn more ›
Buying Father's Day gifts for dads who love photography can get expensive quickly. Camera bodies and lenses can easily cost thousands of dollars. Luckily, there are plenty of inexpensive, unique Father's Day gifts that you can get without spending a year's savings. If you are looking for the best gifts for Father's Day, we recommend skipping a big camera gear purchase and going with something a bit more universal. Photographers are known to be extremely particular about their photography equipment, so choosing camera accessories to compliment dad's collection of gear often will be one of the best gifts for him in the long term.
For under $100 there are plenty of photography accessories that are sure to make a dad smile on his special day, and you don't need a photographic memory to find them. Just follow our suggestions! A fancy camera strap or an upgraded camera bag can be a great gift for dads who are already avid shooters, while a coffee table book can serve as great inspiration for his next project. These are 10 gifts for him that we think your dad would love to receive this year on Father's Day.
Things to consider when shopping for Father's Day gifts for the photographers in your life
There is nothing wrong with being on a budget when shopping for the best gifts for Father's Day. The gift ideas on this list are all under $100 and feature a mix of practical and fun products that will appeal to a variety of photography-loving dads. Whether you are shopping for your dad, step-dad, grandpa, or husband, these Father's Day gifts show that you appreciate their ability to capture all of life's beautiful moments with their camera and you encourage them to keep shooting. You may not be the photographer, but you can picture their excitement when they open up a gift that shows how much you appreciate them.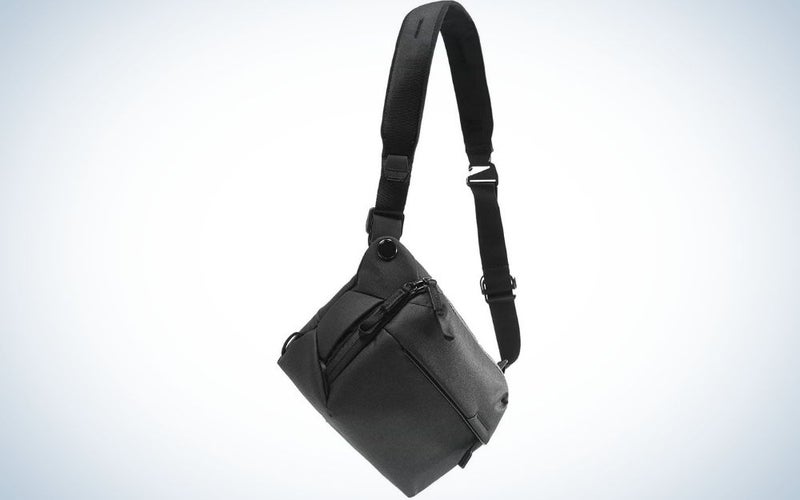 Not all camera bags are created equal. The Peak Design Everyday Sling is an understated beauty with a quick adjusting padded shoulder strap, flexfold dividers to give customizable protection to the cameras inside, and weatherproof construction that is guaranteed for life. The 3L is Peak Design's smallest size, making it a great choice for compact point-and-shoot cameras or small mirrorless cameras. Help your dad ditch the oversized shoulder bag with this streamlined design as your Father's Day gift.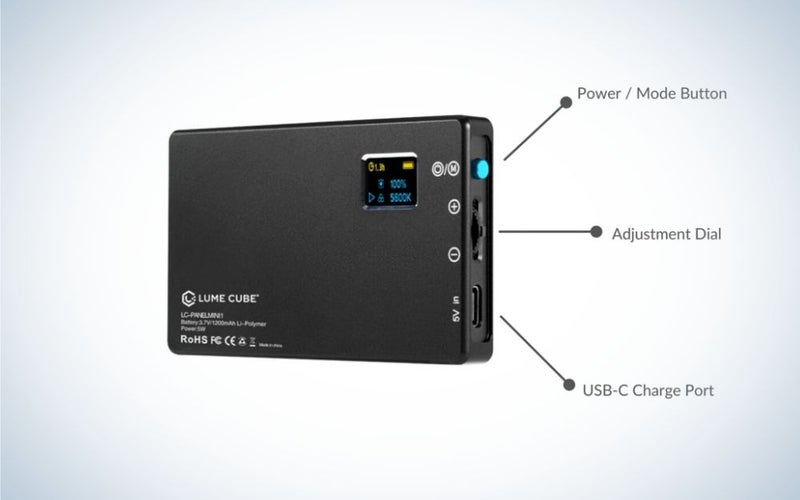 Good light is a key component to good photography, but not everything can be shot in prime golden hour. The Lume Cube Panel Mini with ballhead mount makes it possible for dad to make his own great light, regardless of what Mother Nature is doing. This adjustable bicolor LED light is credit-card-sized, has an easy-to-use display screen and frosted lens for built-in diffusion. The ballhead mount means that dad can mount it on top of his DSLR or mirrorless camera with ease.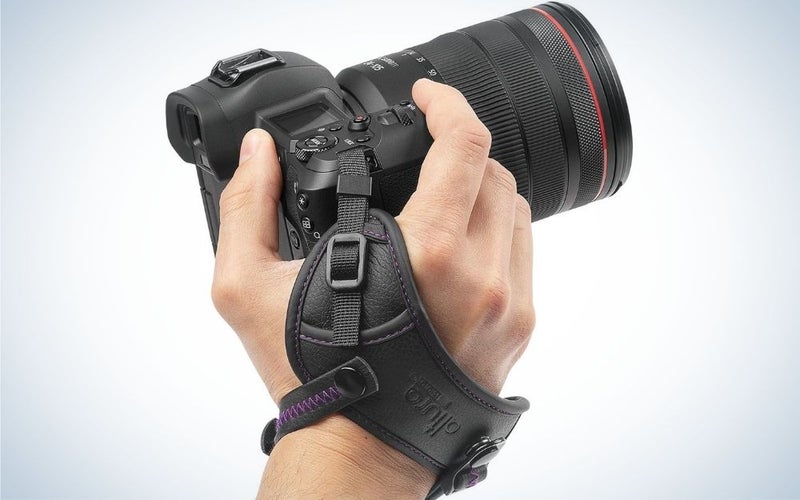 This padded wrist strap from Rapid Fire offers extra support and will keep dad's camera close at hand so he never misses a shop. It's compatible with a wide variety of DSLR and mirrorless cameras so you don't have to worry about what brand dad is using. The strap attaches to the camera's bottom mounting plate and the camera eyelet on the side and it's lined with soft microfiber that keeps the hand comfortable while shooting and carrying the camera.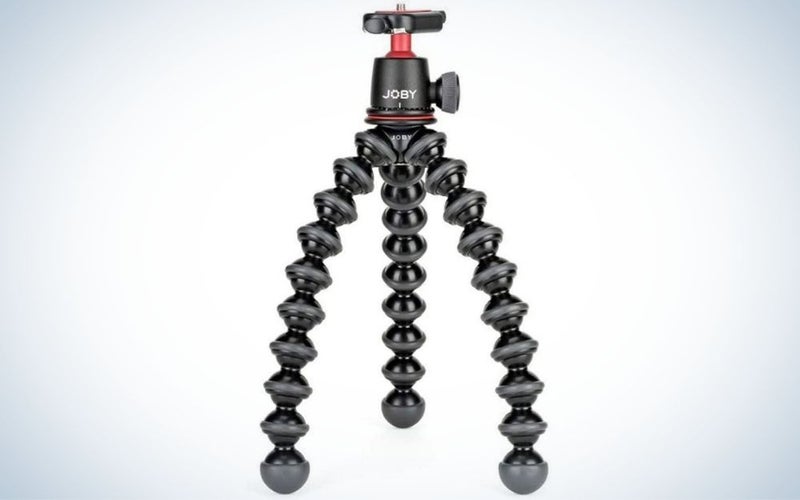 If your dad loves to adventure with his camera, Joby's GorillaPod may be just what he needs. This unique tripod has flexible legs that can be wrapped around virtually any surface for stable shooting with professional cameras. The tripod has a 360-degree panning bed, offers 90 degrees of tilt, and even has a bubble level to help keep those horizon lines straight. It can be used to mount cameras, lights, mics, and even small external monitors. It's made of ABS plastic, aluminum, stainless steel, TPE, and only weighs 0.86 lbs, making it easy for dad to pack along on his adventures.
If your dad loves shooting film, you can't go wrong gifting him a five-pack of film for Father's Day. Kodak Portra 400 Color film has a fine grain and is one of the most versatile and forgiving films on the market. This one is great for shooting in the outdoors but still works well inside in lower-light conditions. It's known for its warm tones, which makes it an excellent choice for dad to capture portraits of the loved ones in his life.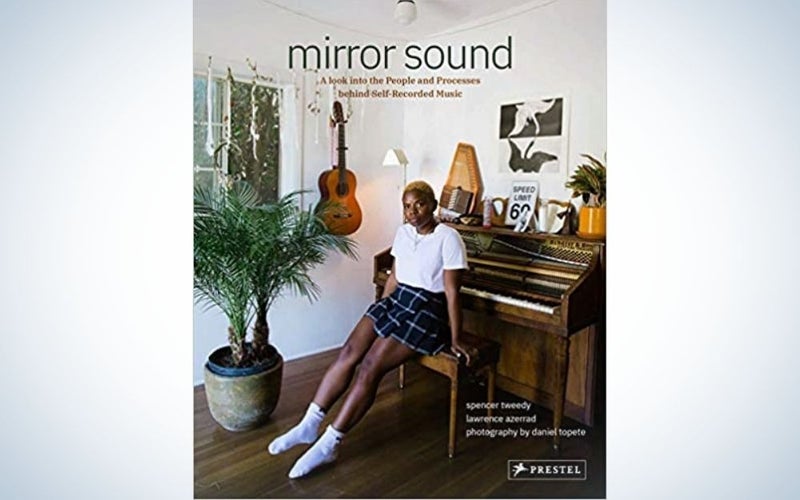 Spencer Tweedy, Lawrence Azerrad, Daniel Topete, Carrie Brownstein
A love of photography and a love of music often go hand in hand and if your dad loves his camera gear and his musical equipment equally, this beautiful coffee table book might be perfect for him. "Mirror Sound: The People and Processes Behind Self-Recorded Music" features beautiful environmental portraits of musicians in the rooms in their homes that have been converted to accommodate self-recording. These stunning environmental portraits are paired with interviews with the artists on how they got started with self-recording, what they've learned along the way, and how the practice has helped their musical output evolve. This is a book that any gear-loving or DIY-minded dad is sure to appreciate as a Father's Day gift.
Best gift for the coffee- and camera-obsessed dad: Camera Lens Coffee Mug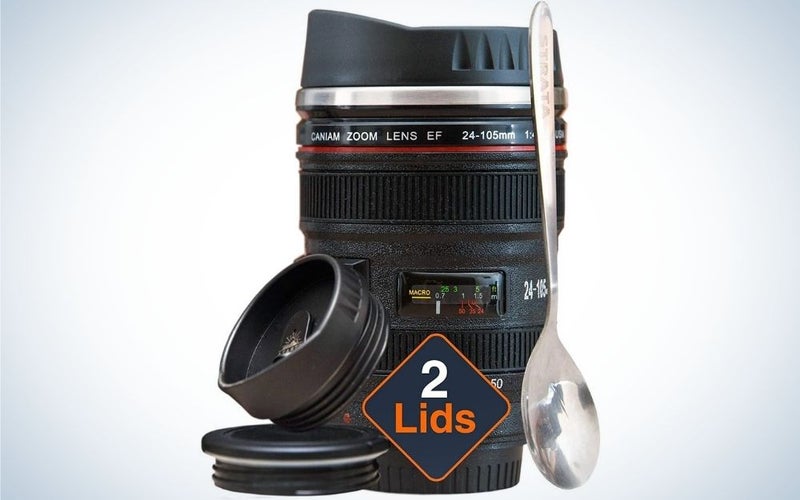 If your camera-loving dad also loves his coffee, look no further than the clever camera lens coffee mug. This camera lens mug is designed to look like a replica of the Canon EF 24-105mm f/4 L IS USM lens and, from far away, it has us fooled. The mug is made of insulated stainless steel, so it keeps your dad's hot drinks hot longer and has a screw-on retractable lid that prevents the liquids inside from dripping out while dad is in transit.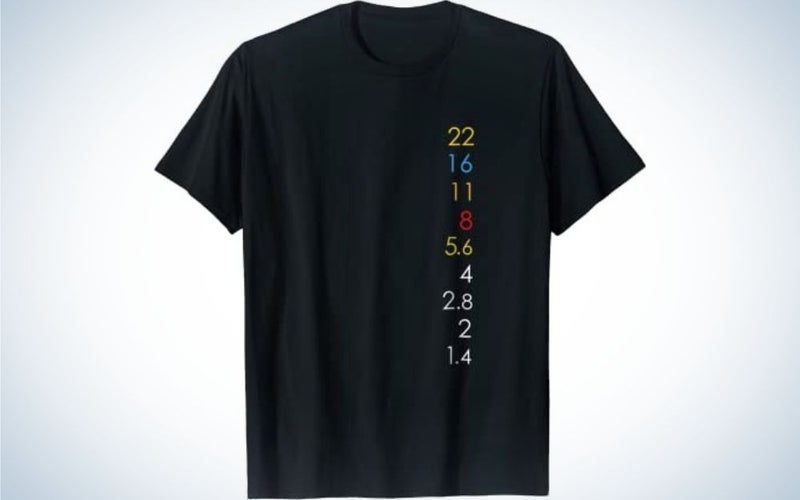 Photography-themed apparel can be tricky—a lot of the T-shirts aimed at photographers are straight-up cheesy, and not in a way that will make you want to smile. This minimalist photography-themed T-shirt takes a different approach though. It's a lightweight cotton tee that comes in a variety of colors and features a subtle stack of aperture values offset from center. As Father's Day gift ideas go, this is one that even the most discerning photographers would find to be charming. We like the black cotton option; it goes with everything and means that the aperture values running vertically have an extra little pop.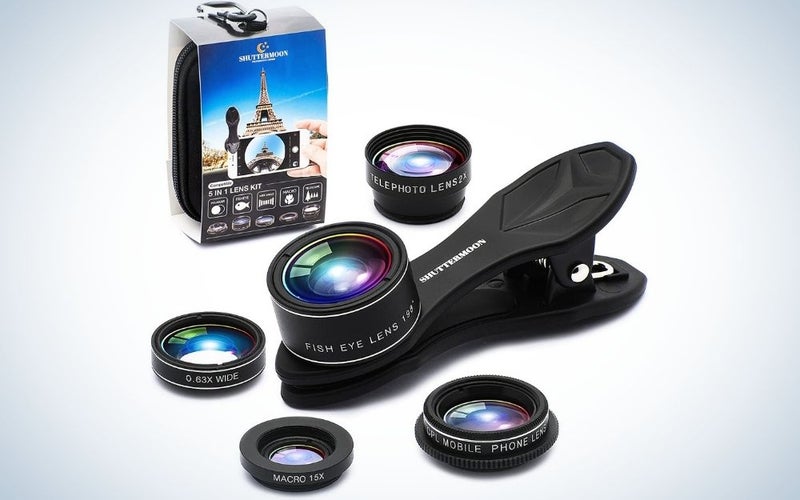 When an unexpected occasion manifests itself, the best camera is the one with you, and for most of us that means a smartphone. This 5-1 clip-on lens-kit will help bring dad's smartphone snaps up a level. The kit features a 198-degree Fisheye, a 15x Macro, 0.63x wide-angle, 2x telephoto, and a polarized lens. All lenses are multicoated to prevent ghosting and flare. The lenses are all compatible with the anti-slip camera clip that works with a variety of smartphones and tablets.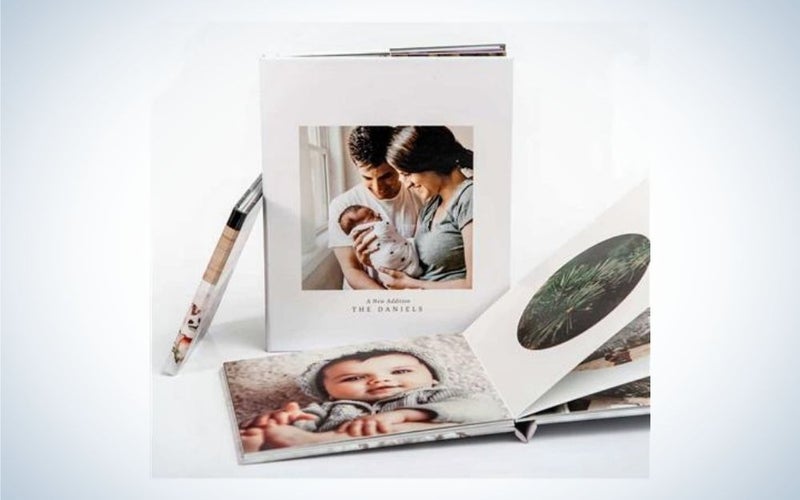 A personalized premium hardcover photobook is sure to make dad smile on Father's Day. Printiques hardcover lay-flat books are easy to design using the Printique website and can be anywhere between 10 pages and 100 pages in length, with prices starting at $49.99. Consider collecting a lifetime of memories into the pages of one of these books or using one to showcase some of dad's best photographs.
Final thoughts about shopping for photographer-themed Father's Day gifts
Finding something that your photography-loving dad will appreciate this Father's Day doesn't have to make you want to snap. If you are on a budget this year, consider one of the many unique Father's Day gifts that add to his personality, not just his gear. The best gifts for him show that you appreciate his creative eye and want to help that develop.
---
Here's another gift guide, in case you also need help finding the best gifts for Mother's Day.
Popular Photography wants to help you find the most useful and expert shopping recommendations for the best gift ideas. Searching for more unique gifts? Check out more gift guides here: books for photographers, practical gifts, gifts for dads.