500px portfolios bring free websites for Pro members
Premium members will now have access to a group of pre-made portfolio templates as part of their subscription.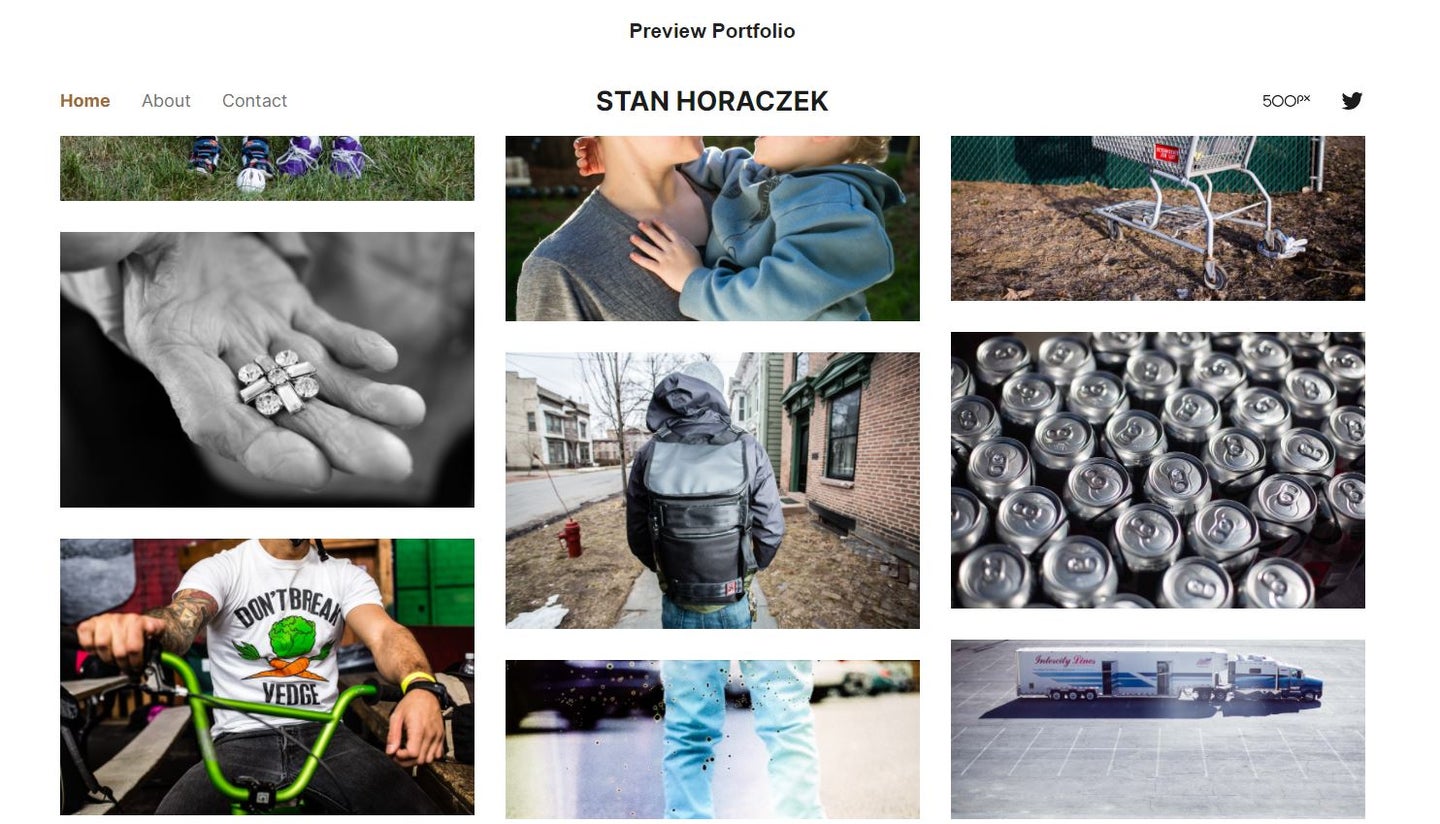 In the early 2000s, photographers really went overboard when it came to portfolio websites. Many big-name shooters went all-out on Flash-based websites with animated navigations, dramatic splash page graphics. Some even had auto-playing music. Now, however, social feeds have stolen much of the portfolio website's thunder, but the pages can still come in handy for showing people a more curated collection of your best work. There are already quite a few services out there providing portfolio site templates, but now photo-sharing service 500PX is getting in on it. 
What is it?
The new service comes as part of 500px's Pro tier subscription. It usually costs $9.99 per month (or $71.88 annually), but is on sale at the moment for $5.99 a month. The portfolio feature ties directly into a 500 PX account, so users can easily import photos from their libraries into the design. 
The websites don't require any coding. Instead, photographers choose from a list of pre-made templates and simply fill in the details. The templates are responsive, so they work across computers, smartphones, and tablets. They're also interchangeable. So if you grow to hate the site you create, you can swap it for a different template without losing the work you've done populating information or creating galleries. 
Simple by design
500px portfolios touts the simplicity of their designs and the building process. If you're looking for a lot of customizability, you'll almost certainly prefer a dedicated portfolio hosting service like Format. But, if you're just looking for something easy, 500px's cheap price and straightforward interface may work out better for your workflow
[Related: Take better pictures by thinking like an old-school photographer.]
Even though the 500 PX designs are fairly simple, the service does offer a few crucial features for professionals. The portfolios can link up with a custom domain, so if you're using your own web address, it will show up with your URL. You won't end up with a clunky-looking 500 PX Frankenstein address. It ties into Google Analytics to track your site visitors. And the company has deactivated right-clicking on the portfolio sites so visitors can't simply "save image" on your photos. This doesn't stop them from screenshotting them, of course, but it's something, at least. 
The 500 PX portfolios are live now. Even if you're not a pro member, you can build your site to see what it will look like. It just won't be public until you upgrade your account. Sadly, there's also no way to add auto-playing music to your portfolio, so you'll have to custom code that if you want to cosplay as a fancy fashion photographer from 2007.