The new Sony 50mm f/1.2 GM prime lens promises "extreme" optical performance
The 50mm f/1.2 prime lens has become an essential offering for high-end, full-frame mirrorless cameras. Canon has one, Nikon has...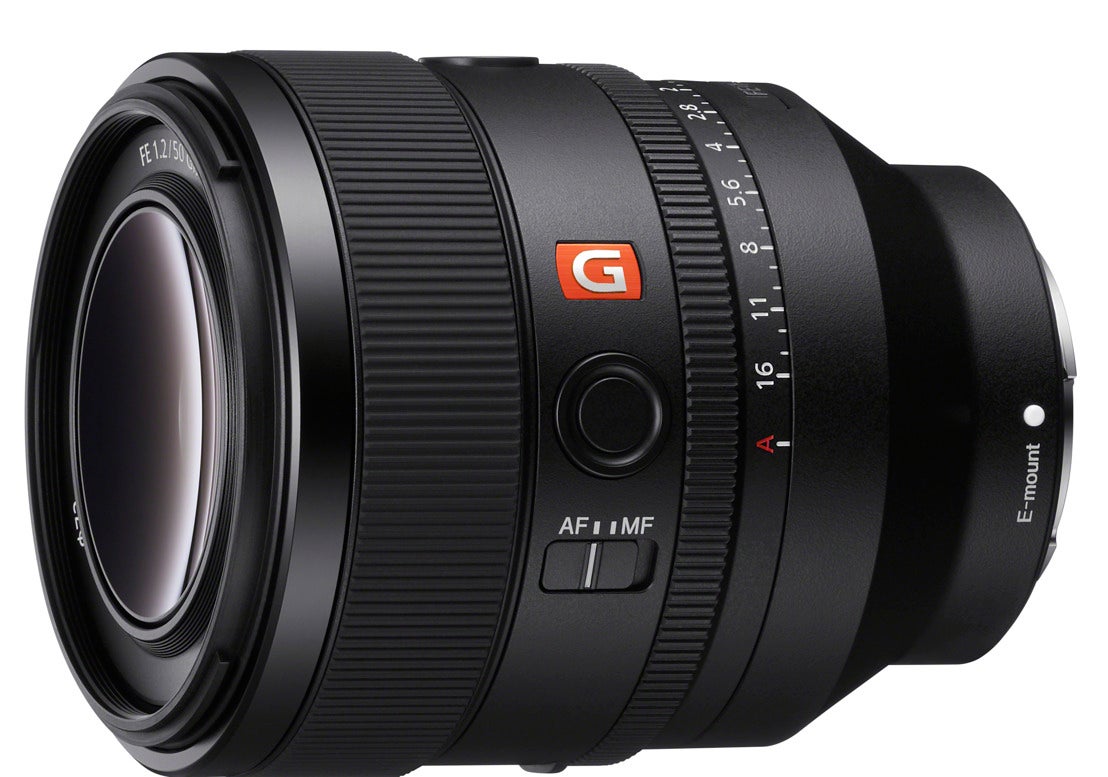 The 50mm f/1.2 prime lens has become an essential offering for high-end, full-frame mirrorless cameras. Canon has one, Nikon has one, and now Sony has one in the form of its new FE 50mm f/1.2 GM.
Optics
Sony's new flagship fifty sports a total of 14 elements in 10 groups. The company claims it has worked some serious engineering magic with the glass and its coatings. Three of the elements fit what Sony calls the "extreme anamorphic" category, which promises ultra-precise surface tolerances to combat a phenomenon called spherical aberration. That typically manifests as concentric circles in out-of-focus areas. Some people refer to it as "onion ring bokeh," because it vaguely resembles the layers inside a typical onion.
The new Nano AR Coating II should also cut flare and increase contrast in images when shooting in backlit situations. Plus, the 11-blade circular aperture will help to create smooth, pleasant bokeh, which is essential for a lens this fast.
From a performance standpoint, Sony packed four of its Extreme Dynamic linear motors inside to help it keep up with the precision focus tracking offered by cameras like its flagship A1. It focuses down to 1.32 feet.
Design
The barrel of the lens hosts a pair of focus hold buttons that users can customize depending on their preferences. It offers fly-by-wire electronic focusing instead of simple internal gears, but it uses Sony's Linear Response MF, which relies on a high sample rate when turning the lens to offer shooters an extremely fine level of control that feels more like an analog system. That's a feature often found in the company's other GM lenses, especially the long zooms.
As the new king in the Sony lens castle, the Sony 50mm f/1.2 gm lens will inevitably draw comparisons to the Zeiss 50mm f/1.4 that came before it. The Sony obviously employs a different optical design, but it does retain the built-in aperture ring, which can operate with or without clicks. The new model also weighs in at 27.5 ounces and keeps similar physical measurements to its older Zeiss sibling.
Sony will start selling the FE 50mm f/1.2 GM in May for $2,000. That's $300 cheaper than the Canon version and roughly $100 cheaper than Nikon's similar offering. This is an important lens for Sony as many working photographers rely on a high-quality 50mm as part of their kit. We're looking forward to seeing if the optical performance lives up to Sony's promises when the lens hits the market.