Tech-savvy Father's Day gifts: What to get the dad who knows how to program everything
Delight the dad who loves gadgets and gear with one of these Father's Day gifts.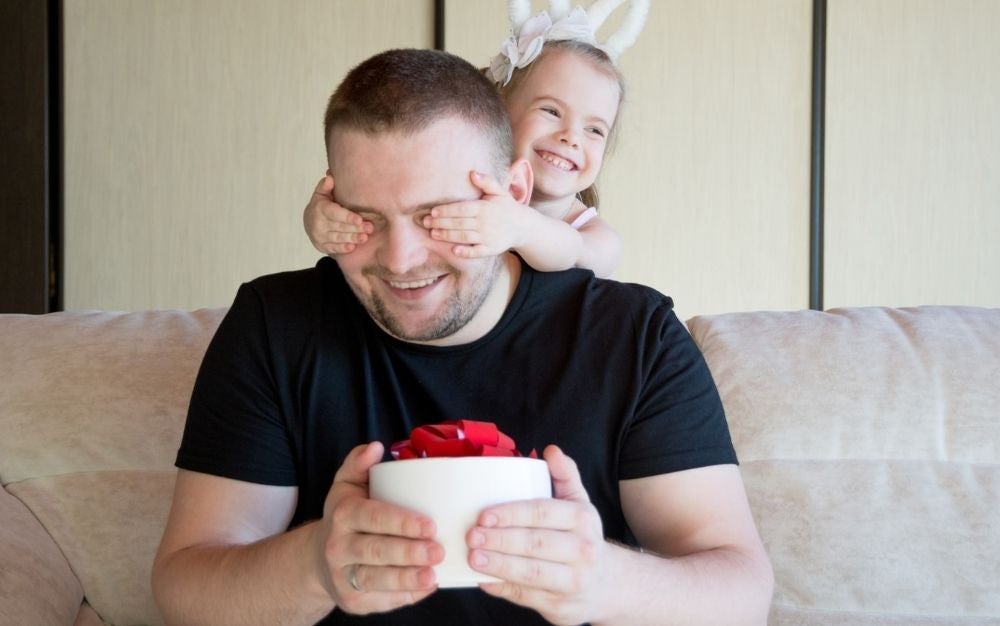 We may earn revenue from the products available on this page and participate in affiliate programs. Learn more ›
Even the dad who has everything can use an upgrade here or there. Finding the best Father's Day gift for the gadget-loving dad means finding a present that either improves on something he already uses; a device he can easily integrate into his own systems, style, and daily regimes; or a tool that encourages a beloved hobby or pastime.
There are no one-size-fits-all best Father's Day gifts since every dad is unique, but it's pretty safe to say that a shiny new toy will bring a smile to his face no matter what. Knowing your dad's personal interests, tech comfort level, and home will go a long way toward narrowing down your options. So, if you're looking for cool tech gifts for dad, here's where to start.
Father's Day gifts for athletic dads
What could be better than Father's Day gifts that make you both feel good? If the dad in your life is a fitness buff, get him a gift that encourages his activity. Athletic gear is a broad category with lots of options based on what kinds of pursuits your dad is into. There are accessories for runners, home-gym enhancements for the powerlifter, and even aquatic tech for those who prefer to take their workout off dry land. So the first thing you want to do is figure out what kind of gear makes the most sense. Beyond that, you want to make sure the gifts for dad you consider genuinely help him with his workouts and aren't too complicated.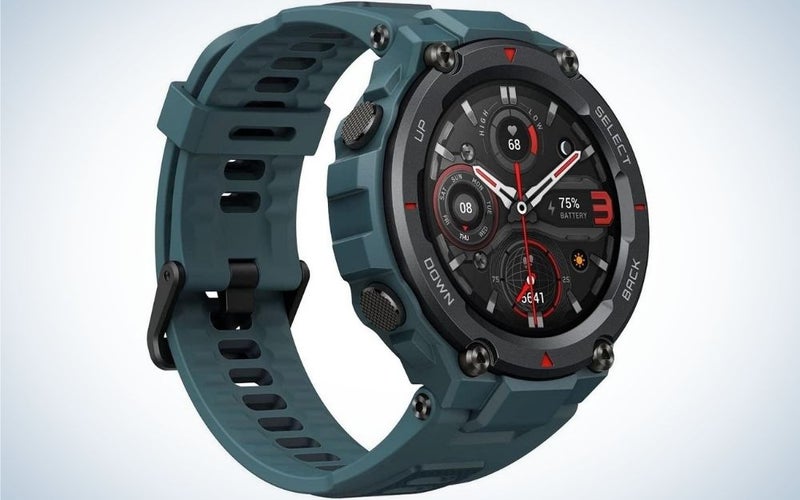 The AmazFit T-Rex Pro Smartwatch is the perfect companion piece for the dad who likes to stay connected when he's summiting a mountain. The smartwatch supports four global navigation satellite systems, a blood-oxygen saturation measurement system, a weather tracker, a compass, and a barometric altimeter—while being waterproof and handling incoming texts, calls, and schedules.
Tech gifts for control-freak dads
There's nothing some dads like better than being the masters of their domains. Second only to that is the ability to have control over everything, while moving as little as possible. Thankfully, smart homes and devices are cool tech gifts for him that make that dream a tangible reality. Surprise dad with some domain upgrades that let him take the wheel and ensure that no one messes with the thermostats, leaves lights on, or tries to refrigerate the whole neighborhood by propping the fridge door open.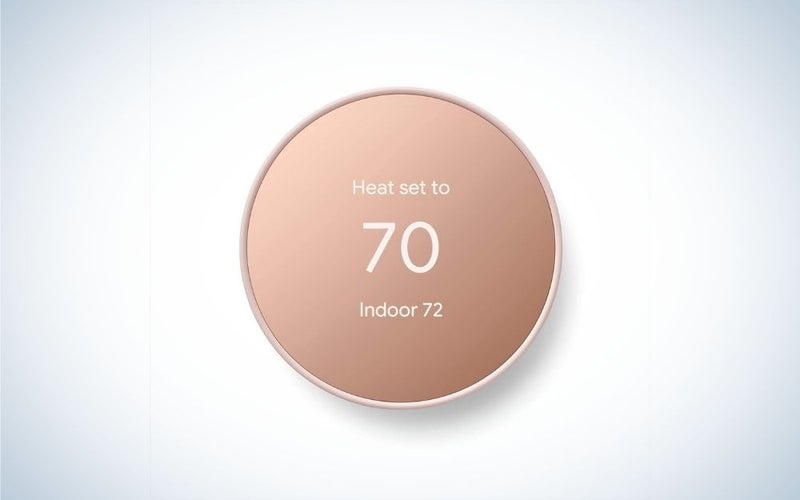 The Google Nest Thermostat makes adjusting and maintaining room temperatures simple, and it saves money by being energy-efficient—two things that go great together if you're a dad. Compatible with Amazon Alexa, the thermostat can be controlled via voice commands or smartphone, allowing him to set or adjust temperatures from anywhere.
Father's Day gifts for dads who love their lawn
The lawn: It's been the pride (and bane) of dads for generations. Maintaining lush green grass, manicured bushes, and orderly flowers can be a full-time job, but nothing makes some dads prouder than an enviable lawn. Dads can make do with tried-and-true methods, but they're not likely to refuse some technological help that makes their job easier. So consider devices that reduce workload, headaches, and time when shopping for the best Father's Day gifts for dad.
For dads who like to rule the roost, inside and out, the Aeon Smart Sprinkler Controller is a dream come true. More than a smart sprinkler system, this gift for dads with a green thumb also features external security cameras with alerts sent directly to his smartphone. The Aeon can also be set to monitor the weather, schedule "skip days" when it'll be raining, and even show you optimal flow spots for drainage.
Cool tech gifts for sentimental dads
Even a present as traditional as a framed picture can qualify as a cool tech gift. The tech-savvy dad on your gift list will appreciate the combination of old and new. Digitizing old memories in the form of photos and videos is easy to do with the many storage and display devices available. Rather than just stashing cherished photos away, why not give dad a way to show them off with a digital picture frame?
This 10.1-inch black frame can display high-resolution images via smartphone and touchscreen. Not only can dad proudly display his favorite vacation shots, he can connect the frame to Twitter and Facebook to share photos online. An all-in-one happy memory station.
Tech gifts for audiophile dads
Delight a music-loving dad this Father's Day by amping up his listening experience. He'd love a device to convert old music into digital files, intuitive and adaptable speakers that can be used literally anywhere, and of course headphones that deliver state-of-the-art sonic experience. Considering whether dad prefers listening to music as a one-on-one experience or likes to play house DJ for large groups will help you find the perfect cool gifts.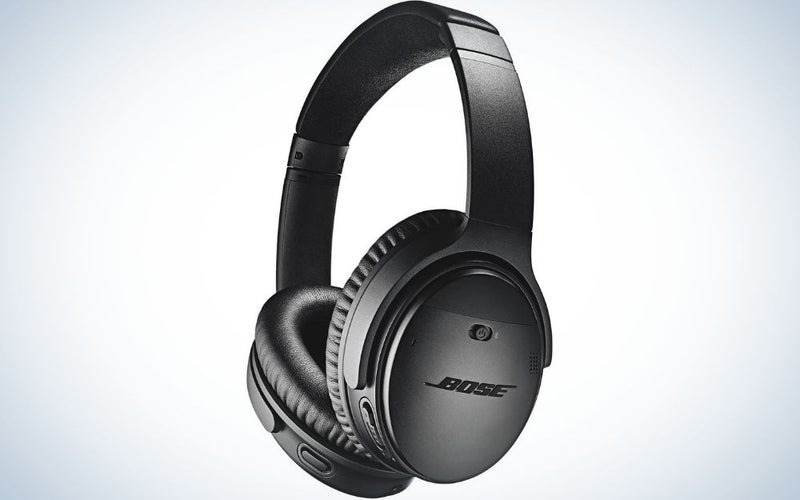 Bose is known for its top-of-the-line audio equipment, and the QuietComfort 35 II headphones are wireless for optimal versatility. They're compatible with Bluetooth, are noise-cancelling, and can connect with Amazon Alexa for voice controls. A top-notch audio experience is guaranteed.
Father's Day gifts for dads who are the life of the party
If your dad likes to entertain and enjoys a neat gadget, he can be the life of the party while indulging his love of shiny new things. Find one of the Father's Day gifts for him to roll out at gatherings to impress friends, or an item he can stash in the kitchen so he can cultivate the mystique of being the perfect chef or bartender. Either way, give him a leg up with a gift that can help him play the perfect host time and time again.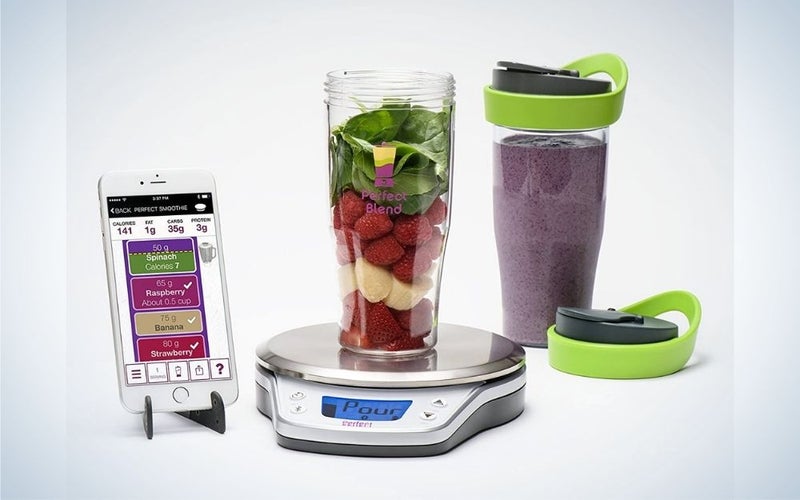 Take the guesswork out of making the perfect cocktail with the Perfect Drink PRO. As its name implies, this combination-smart-scale-and-app will help dad make any cocktail simple, easy, and quick. The scale pairs with a smartphone via Bluetooth and the app features more than 400 recipes; real-time instructions help dad make a single serving or enough to quench a crowd.
Father's Day gifts on a budget
If you're looking for something unique for Father's Day but aren't in the position to spend a lot, you can still satisfy dad's enthusiasm with a handy but inexpensive gift.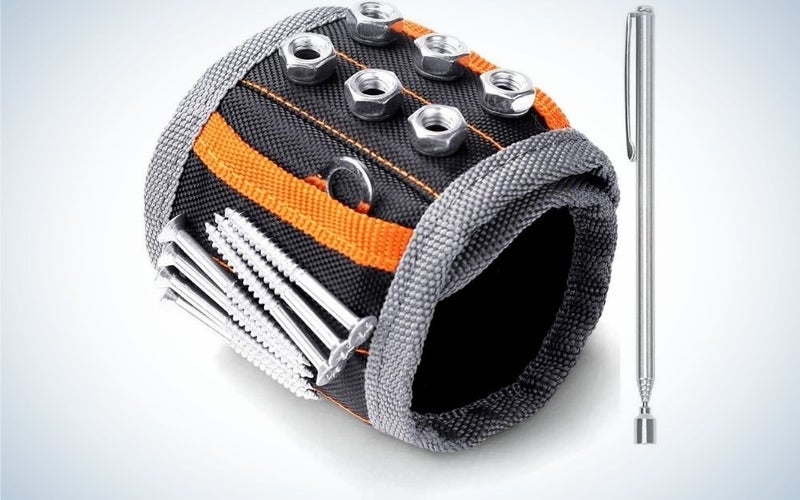 Coming in at just under $10, the HORUSDY Magnetic Wrist Band is a simple wrist strap that allows the home improvement or tinkerer dad to keep tiny metal components close by without constantly dropping and losing them. It's fun, functional, and won't break the bank.
The final word on great Father's Day gifts for tech dads
Father's Day is an excuse to indulge the beloved dads in your family by giving them presents that enhance their favorite hobbies and interests. If the dad in question loves shiny new gadgets, you can find high-tech options for just about any interest, from music and food to outdoor life and lawn care. Just be sure to purchase cool tech gifts for dad that are simple, intuitive, and ready to use right out of the box—nothing takes the sheen off a new toy faster than needless hassle.
---
Here's another gift guide in case you decide to build your dad a Father's Day gift.
Popular Photography wants to help you find the most useful and expert shopping recommendations for the best gift ideas. Searching for more unique gifts? Check out more gift guides here: books for photographers, practical gifts, gifts for dads.