Best 4th of July Sales: Extended Deals on Camera Gear from Adorama
Save big this year with the best 4th of July sales on camera gear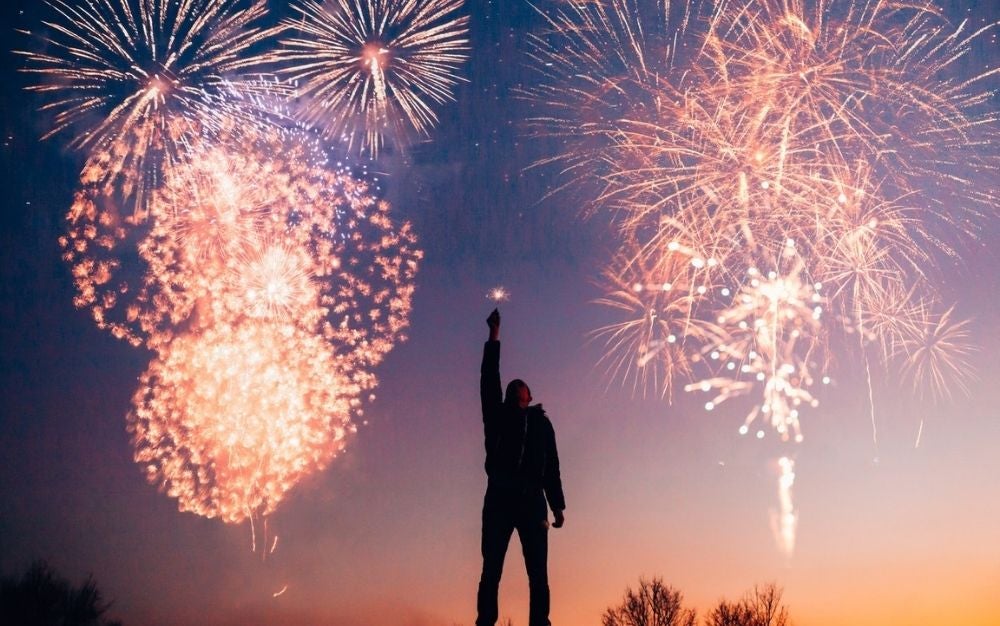 The Fourth of July is traditionally an excellent time for getting a great deal on expensive items and camera equipment is no exception. This Independence Day, save big with Adorama. The camera retailer has already discounted tons of high-end equipment and we expect to see more deals hit the site as we get closer to July 4th. If you've been thinking of upgrading a camera body, picking up a new lens, or adding some accessories to your kit, we recommend checking out the excellent deals that Adorama has going on during its July 4th sales.
Shopping for camera equipment during Fourth of July sales
New camera gear is fun to shop for, but it's an investment, and not one that you should make before doing your research. Adorama has already listed lots of sought-after camera equipment that will be on sale during the company's July 4th sales this year. That's great news for first-time camera buyers and longtime shooters. Adorama has an excellent selection of camera gear that has been discounted up to $500. You'll find savings on top-of-the-line gear from Sony, Nikon, Lexar, Canon, Sigma, and more. If you've been looking to upgrade your camera body, pick up a new lens for your kit, grab a fun instant camera, or just upgrade your memory cards, this is the sale for you. Head to Adorama for tons of great 4th July deals.
Shopping For a New Camera on The Fourth of July?
New to photography, looking to upgrade to a full-frame camera, or finally make the switch to mirrorless? July 4th sales are a great time to save big. Now's the time to invest in that totally new system. Look into package deals that include a camera body and a lens, which will allow you to start shooting immediately.
Kit lenses (the lens that comes bundled with a camera body) typically have variable apertures and are made up of fewer elements than fancier, more expensive lenses. But this doesn't mean they're bad. If you're just starting out with photography or planning to do a lot of shooting outdoors in bright, sunny conditions, a kit lens is a great place to start.
The Sony Alpha 7S III is primarily designed for shooting video. Its 12.1-megapixel Exmor R sensor is optimized for shooting 4K. And the camera has an ISO range from 100-51200, 15+ stops of dynamic range, and can shoot full-pixel 4K video. It supports EYE-AF in human and animal subjects, and features 759 phase detection AF points on its sensor. It's an excellent choice for stills as well.
Related: More of a traditionalist? Fill out your kit with the best accessories for film photography.
When to Buy Body Only
If you've been shooting for a long time and have a large collection of lenses, it may make more sense to purchase a "body only" camera. Buying only a camera body gives the photographer more flexibility when selecting lenses and often brings the price of the equipment down.
This Fourth of July, Adorama has some amazing deals on Nikon's full-frame Z5 system, which is an excellent lightweight if you're looking to make the switch to mirrorless, or want to purchase a second, low-cost mirrorless body.
The Z5 might be aimed at photographers who are just getting started, but it's quite capable as a lightweight second body. The camera has a 24MP image sensor, with 4.5fps continuous shooting, 5-axis in-body image stabilization, 4K video recording, built-in WiFi and Bluetooth, and a high-resolution electronic viewfinder. It even features dual SD card slots for instant backup or extra storage.
Save on Fast Glass during this Independence Day sale
Camera lenses are one of the most fun pieces of photography equipment that you can buy for yourself. A brand-new lens will change your perspective as a photographer and if you've spent time shooting with a kit lens, a fast piece of glass will quickly elevate your shooting skills. But good lenses are also expensive.
If you've been looking to make the leap to a better lens for your camera body, a 4th of July sale is a great time to do so. Although a new piece of glass can set you back about a grand, keep in mind that a new lens is an investment that you will be using for a long time to come. Buying one during the Fourth of July will help you save a few hundred dollars in the short term
A fast-aperture zoom lens is a go-to for all kinds of shooters. Sony's 24-70mm has a constant aperture of f/2.8, a 9-blade circular aperture for beautiful bokeh, and two aspheric elements to reduce aberration in images. If you're a Sony shooter who has primarily stuck with a kit lens, this G Master lens will change your whole perspective.
Not Looking to Splurge? Consider an Instant Camera.
Fun camera equipment doesn't have to cost an arm and a leg. No looking to spend a lot for 4th of July sales 2021? Consider a less-expensive piece of camera gear like an instant camera.
Fujifilm's line of Instax cameras are easy to use and because they spit out instant film prints, you don't have to worry about doing any post-processing to share them with your friends and family. An instant camera is sure to be a hit at your family's Fourth of July BBQ this year.
The Instax Mini 70 is one of our favorite instant cameras and is great for beginners. During the 4th of July sale, this fancy silver Michael Kors branded version is 57 percent off. It shoots Instax mini film, automatically selects the correct shutter speed for whatever you are capturing, and features a one-touch Selfie mode. It also features a hi-key mode, which brightens skin tones for beautiful portraits.
Stock Up On Storage
Cameras and lenses are fun to buy, unfortunately the same can't be said about storage solutions. Although dropping your hard-earned dollars on memory cards might not be as exciting as picking up a new camera body or a camera lens, reliable memory cards are a crucial accessory for digital photographers.
Memory cards don't last forever. If you've been shooting for a long time, it's probably time to replace some of your older, slower cards. While you may not want to spend money at a 4th of July laptop sale, use the holiday to stock up on some high-capacity cards for a fraction of the price.
Memory cards are one of the most important tools a digital photographer can have, and during the Fourth of July you can pick them up for a fraction of the price. These Lexar Professional cards have a transfer speed up to 250MB/s, are great for shooting stills or 4K video, and are backward-compatible so you can use them with older cameras. During Adorama's Fourth of July sale they are 39 percent off the normal price.
FAQ: Best 4th of July sales people also ask
Does 4th of July have sales?
Yes! Excellent deals can be found on all types of big-ticket items during the Fourth of July, including camera equipment. If you've been eyeing a new camera body or a new lens, the Fourth of July is an excellent time of year to save big.
What stores have Fourth of July sales?
Most major retailers have big sales during the Fourth of July: Home Depot, Best Buy, Walmart, Target, and more. But if you're in the market for new camera equipment this Independence Day, we recommend checking out the deals that Adorama has to offer.

Related: More into video than still images? Find out what to look for in the best camcorder.
Save big during 4th of July sales 2021
Whether you're a new photographer or a seasoned pro looking to upgrade your gear, the best 4th of July sales 2021 are a great time to get a deal on typically high-priced camera equipment. Adorama has big savings on plenty of top-of-the-line equipment from some of our favorite camera brands. And when you save big on camera bodies and lenses, you'll have some extra cash to invest in a fancy strap or camera backpack to carry all your new stuff around.