Moo Business Cards for Photographers Review
Moo Business Cards Prove You Never Have To Run Out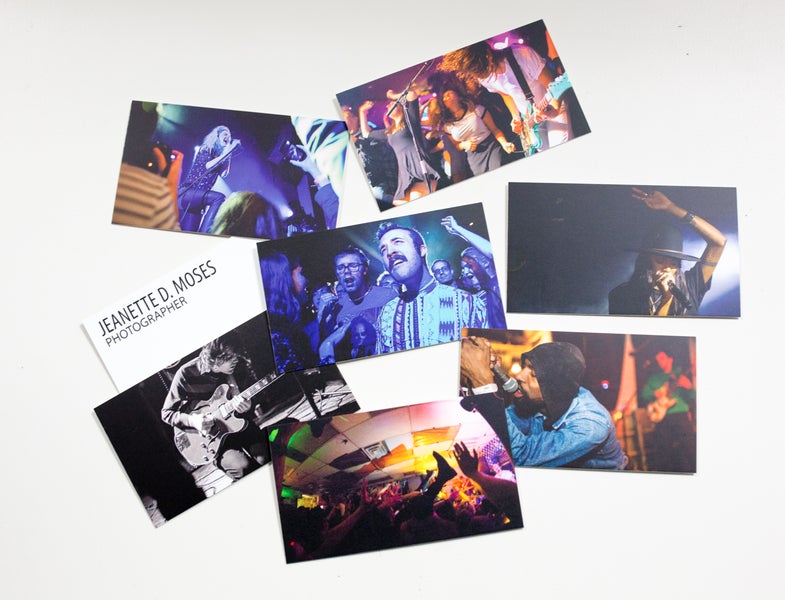 Even in the digital age, a business card is an important tool for a photographer can have in their tool kit. Sure, it's easy to tell someone to simply follow you on Instagram if they see you out shooting, but there is something nice about the tangible nature of business card that you can whip out and hand to someone when they ask who you are and what you shoot.
I, like many photographers, put off ordering a set of personal business cards for an absurdly long time. With an art show on the horizon I finally decided it was time to order a set of personal business cards.
I'd heard a lot of good things about Moo and seen their booth at a number of camera related trade shows and decided to give their business cards a try.
Moo's claim to fame is that they offer a number of different templates that make building a personal business card an easy and non-stressful process. Moo business cards also offer a number of paper stocks, shapes, letterpress designs and even gold foil embellished cards.
Here is how it went.
What I Got:
I decided to go with the "Original Business Card" in a standard 3.5×2 inch size. I wanted to let my photography shine with this card and thought it was better to keep things simple then go crazy with Moo's large selection of customizable options.
I toyed around with some of the Moo pre-made templates that simply allow you to plug and play, but ultimately decided I'd like to use their "templates" as a source of inspiration for my own unique design.
I downloaded one of Moo's design templates for InDesign and quickly added my basic info to the card. After saving my design and importing the "front" of it a window popped up that allowed me to make micro-edits like rotating the image and increasing and decreasing the size. In this view you are also shown the "safe area" of the card, to assure that your design won't be cut off.
The next step was to upload the back of my card. Moo allows you to upload up to 50 different designs on the back of the card with no extra charge-which I think is pretty cool as it makes your business cards feel a little like trading cards. It's also an excellent option for photographers who shoot a wide variety of subjects. If you are shooting food, fashion and portraits it probably makes sense to have different cards that show off these strengths. Moo's option to upload different back images makes it easy to do this without having to create a ton of unique designs. Since I was prepping for an art show focused on my music photography and most of the time when I'm asked for a card its when I'm out seeing live music, I decided to go with a selection of some of my favorite live shots.
Once again, when I uploaded the images into Moo I was shown a diagram with the "Safe Area" that would be printed. This made it easy to pick what images should go on the backs of Moo business cards based on the dimensions—obviously not everything would work in the 3.5×2 space.
The final step was selecting my paper and corner style. I went with the "Original " 16pt paper, square edges and a matte finish. My 100 cards cost $39.98 ($47.23 with shipping) and arrived approximately 2 weeks later (although Express delivery was an option, but would have doubled the price of my cards).
The whole process of designing and uploading my cards into Moo's site took about 15 minutes.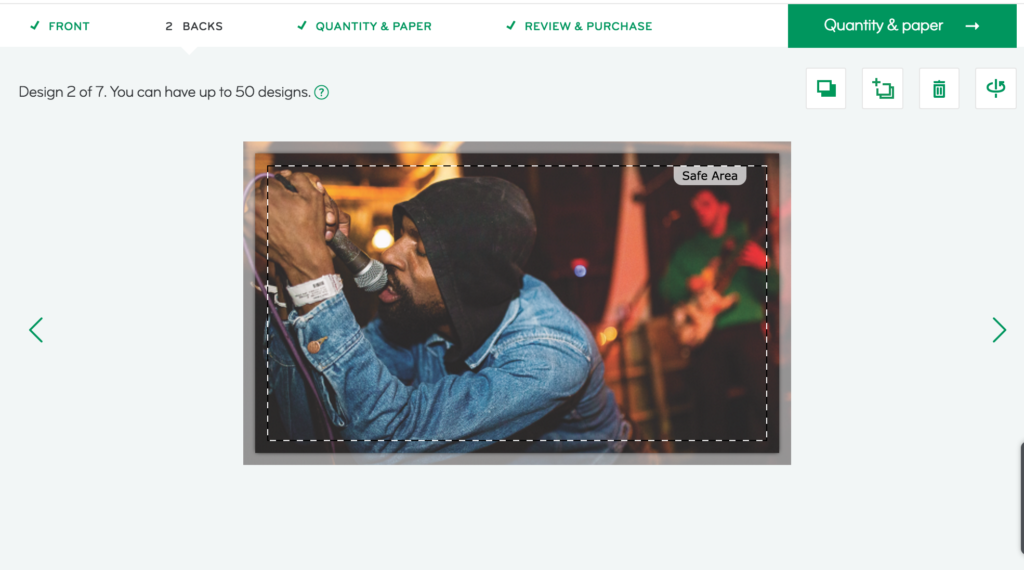 What I thought:
Two weeks later when my cards arrived I was really impressed by their quality. Moo delivers their product in a classy black holder made from recycled pulp board with two cute little dividers that say "mine" and theirs" although carrying this holder around everywhere might not be practical, it's nice to have a designated place to store the cards I pick up from other people.
The Moo business cards themselves are high-quality. I was a little worried that the original paper stock that I went with might feel cheap—but am happy to say that wasn't the case. These cards have a nice weight and feel durable—like they could certainly handle an evening being stashed in someones back pocket or in the bottom of a backpack without deteriorating.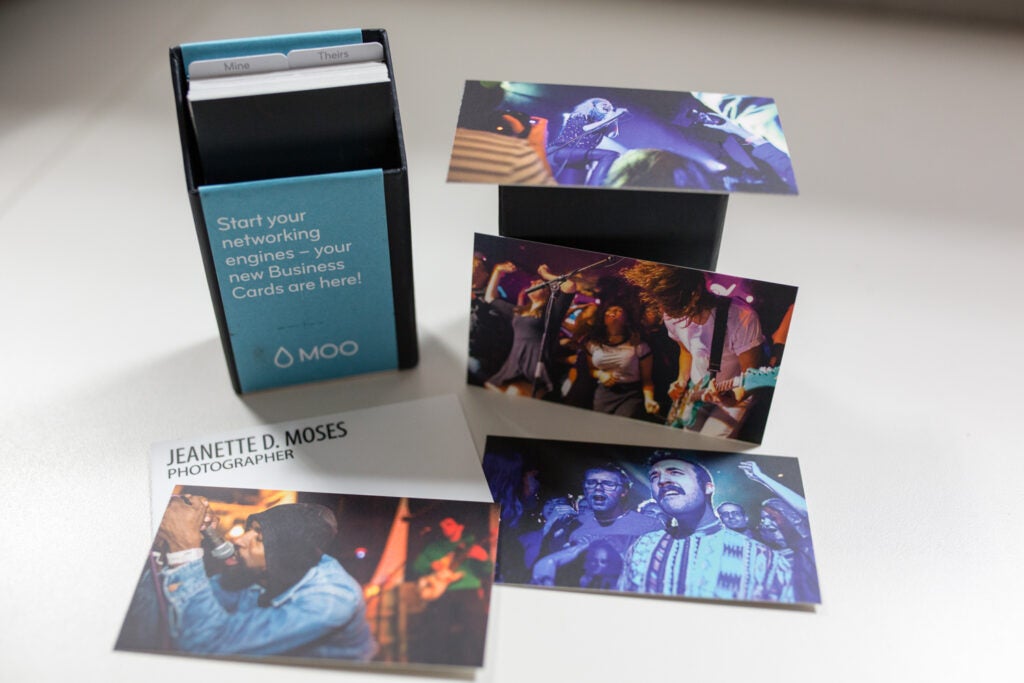 My photos also turned out great on these cards—even the black and white images have a nice tonal range. It is also fun having variety when I'm passing them out. Other people seem impressed too. Since the cards arrived I've had a number of people ask me where I got them.
Although the two week turn-around time felt a little bit long, I have to say I am super happy with how the Moo business cards turned out. Considering how easy and inexpensive the process was I feel pretty silly that it took me so long to do this.
Moo's backend also makes it incredibly easy to re-order and make changes once you get low. My business card design has been saved in their system so getting new cards just takes a few clicks.