The Process of Making Printing Ink Is Wonderfully Mesmerizing
Even if you don't print much, it's still fascinating to watch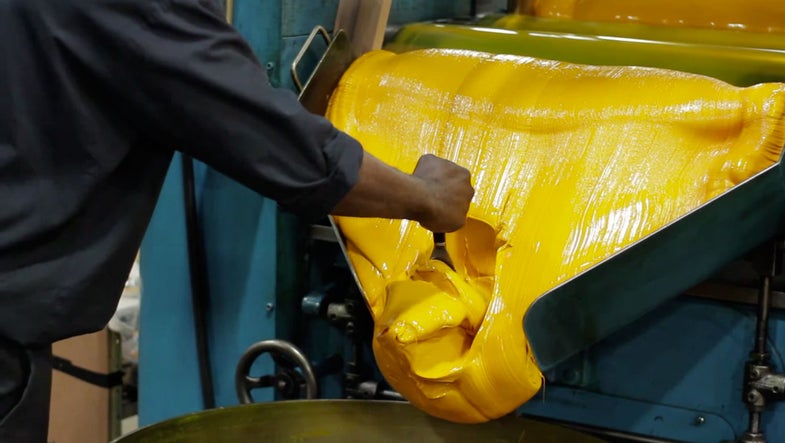 There are lots of "see how it's made" videos running around the internet and not all of them are interesting, but this roughly nine-minute clip of how to make printing ink is one of the best I have ever seen.
The video documents the process undergone at The Printing Ink Company where they make pigments for mostly-offset printing workflows. They mostly deal in cyan, magenta, yellow, and black (CMYK as you probably know them), but they also mix a bunch of custom colors in the Pantone system as well.
Like most of these videos, the ink-making process is a rather intense combination of artistry and industry. The batches are rather huge, the tolerances are low, and the machinery is extremely expensive. But, there are human hands on almost every aspect of the process. I find it very inspiring.
Even if you're not big into printing, just seeing them chop pieces of early-process ink off of the massive globs is pretty satisfying. I bet even the late Mr. Rogers would appreciate this one.
From: Digg