Backstory: America's Unpaid Heroes
Ian Spanier honors volunteer firefighters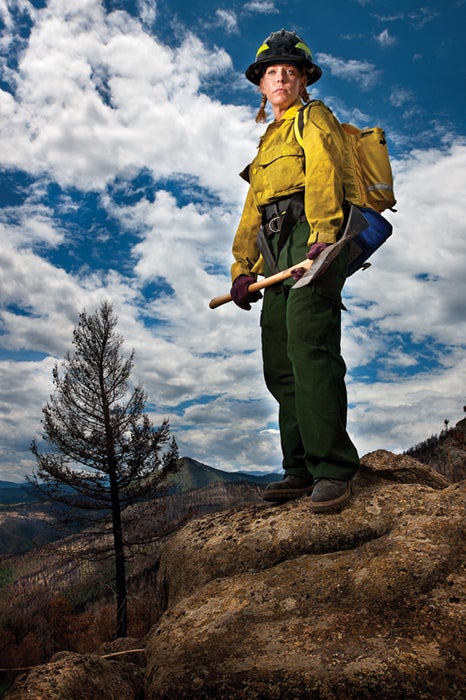 The designer Florian Bachleda and I came up with the idea for Local Heroes one night while brainstorming book projects. We decided to pay homage to the men and women in volunteer fire departments. A childhood friend who volunteers in my hometown, Hastings, NY, helped us set up a shoot with the local VFD unit. Our subjects ranged from lawyers to scientists to topographical mapmakers. We met the writer Mark Fuchs, and together we created a mockup for publishers. One jumped on it, and encouraged us to set up shoots around the country.
We photographed four separate units in locations ranging from very small towns to communities of retirees. This image was taken with the Sunshine, CO, VFD. It had just faced one of its worst fires in recent history and, shooting at the site of the fire, emotions were high. I had only minutes to capture this portrait of Sheret Matheson against the backdrop of charred trees.
Different as they are, VFD units all contain members who will put their lives on hold at a moment's notice. There is a strong sense of family.