The Best Reader Photos of the Month: May 2013
Our talented readers show off their best recent work
Every month, we suffer the wonderful-but-tough task of narrowing down the entries in our Your Best Shot contest. Last month, we had over 2,000 entries to choose from. The selection includes everything from dramatic landscapes to stylized portraits and everything in between.
Click through the photos to get some inspiration, then head over to our contests page and show off your own work for a chance to win great prizes.
We couldn't be more excited to see this contest growing every month, even if that does mean a tougher time narrowing it down.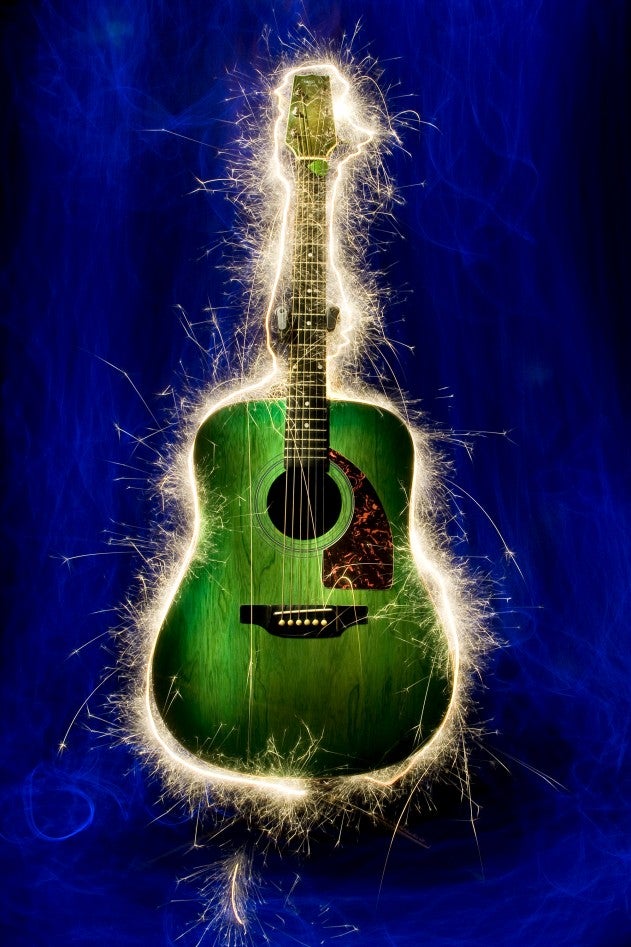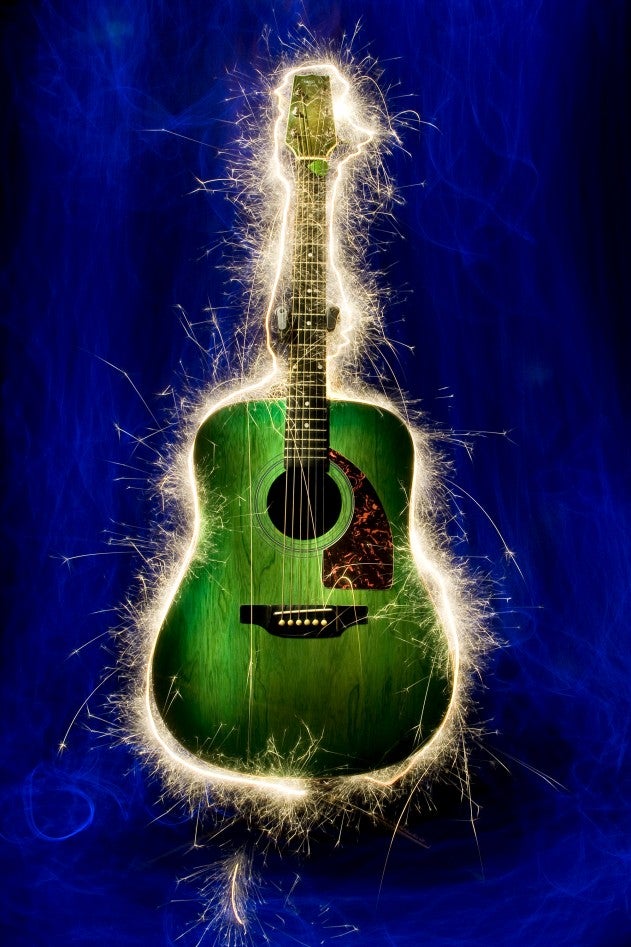 For Those About To Rock
By Danny Turcotte Those sparklers were bright i had to drop down to F-14 so i didn't completely blow out the highlights When the self timer went off i had the sparkler lit and i outlined the guitar first and put the sparkler out when i got to the bottom in a cup of water, then after that i did all the blue EL wire in the background for that smoky effect and for the last part i finished off with a little more flashlight to the guitar. CAMERA: Nikon D300 FOCAL LENGTH: 18mm SHUTTER SPEED: 100 Seconds LENS: Nikon 18-70 ISO: 100 APERTURE (F-STOP): F 14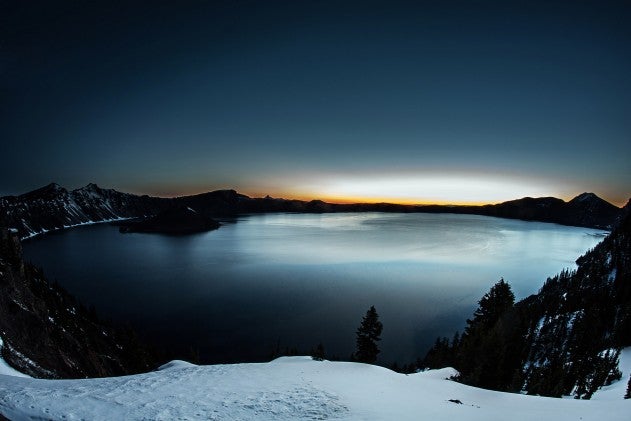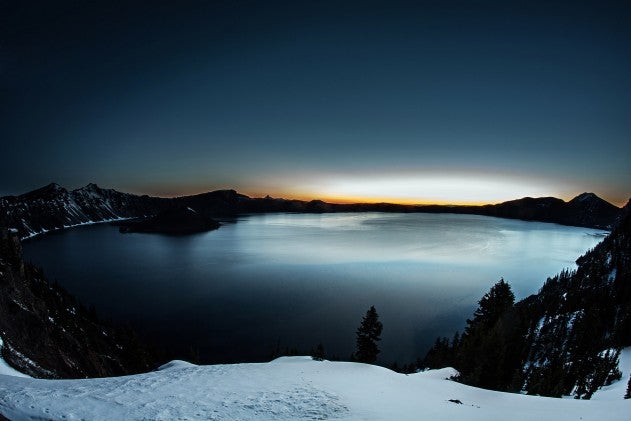 Predawn at Crater Lake
By Mat Hayward The sun is scheduled to rise at approximately 5:30 at Crater Lake. An hour before at around 4:30AM a beautiful glow from the sun below (lake is 6,000 feet above sea level) appears around the rim of the crater. The sense of peace is overwhelming. CAMERA: Canon 5D Mark III FOCAL LENGTH: 15mm SHUTTER SPEED: 30 seconds LENS: Canon 15mm f/2.8 Fisheye ISO: 100 APERTURE (F-STOP): 22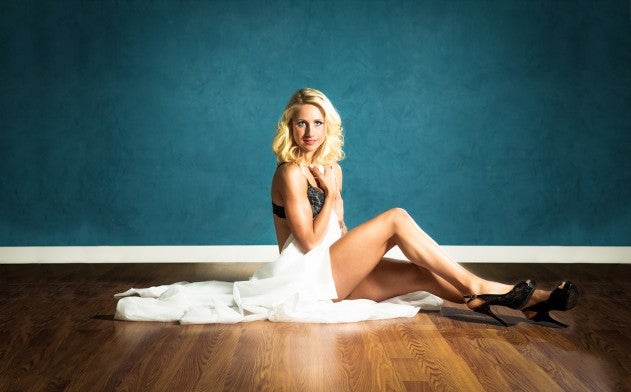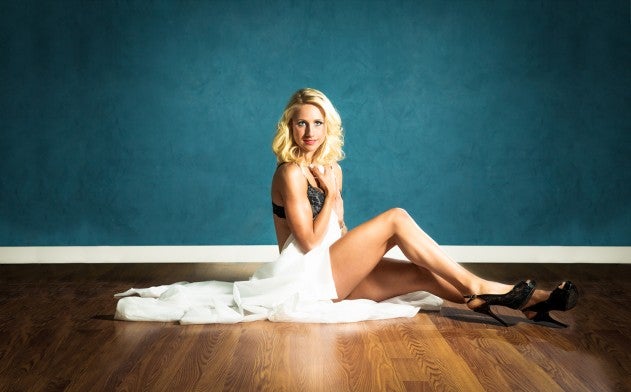 Covered in Curtains
By Andrew Inaba In an empty room, Kelli made good use of the white window curtains. This room was so narrow that lighting my subject with strobes was out of the question, so I resorted to exclusively using speedlights. I used one speedlight as my key, and a silver reflector as my fill. The second speedlight was behind my model, illuminating the wall. Fortunately, I had just enough space to shoot at 65mm; allowing for minimal distortion and enough compression. CAMERA: Canon 5D Mark III FOCAL LENGTH: 65mm SHUTTER SPEED: 160 LENS: Canon 24-205mm f4.0 L IS ISO: 100 APERTURE (F-STOP): 16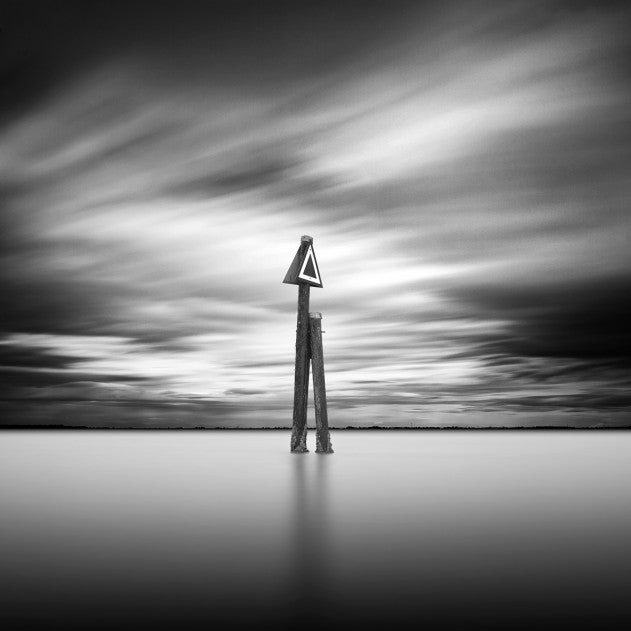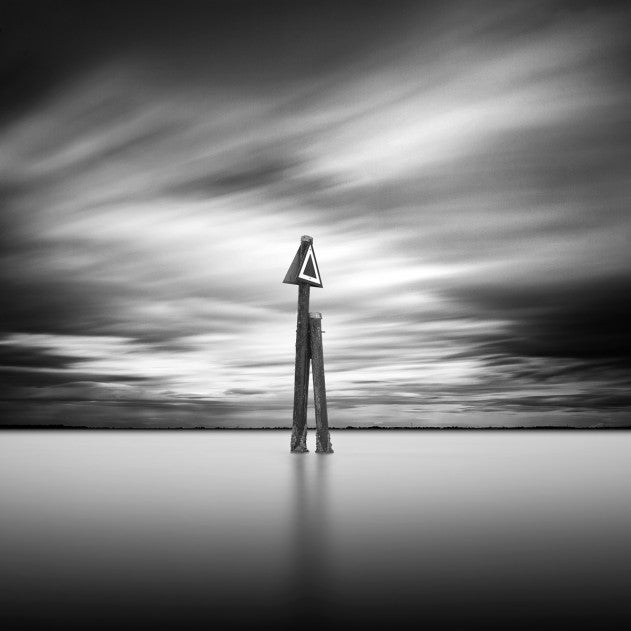 Untitled
After a private workshop with master photographer Michael Levin, I needed to get out and shoot as early as possible. I woke up at 5am to drive to this location not knowing exactly what I was going to photograph. This navigational post the least interesting object I found, but maybe that's why I like it so much. Being a retired Olympic athlete used to being in a rush and always on the go, I find it extremely calming being able to take my time and slow life down, even if it is just in my camera. CAMERA: Canon 5D Mark II FOCAL LENGTH: 25mm SHUTTER SPEED: 180 sec LENS: Canon EF 24-70 f/2.8 USM ISO: 100 APERTURE (F-STOP): f/11