Behind the Scenes With Jack Bauer
Kiefer Sutherland helps document the making of the hit TV series 24. An exclusive interview by Mark Edward Harris.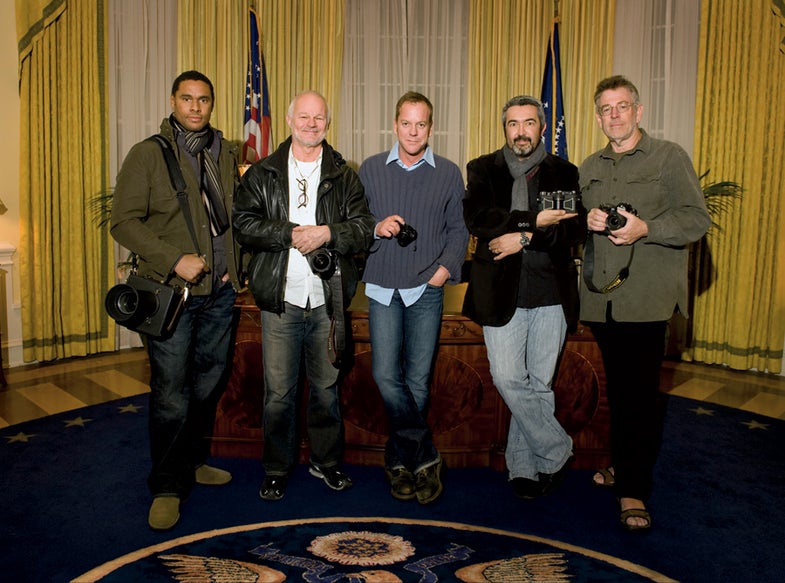 Secret agent Jack Bauer has been activated once again, and after only four hours on the job he's already knee-deep in deadly terrorist threats and shadowy government intrigues. The rest of his day is going to be crazy.
It's all part of the fun on the hit Fox TV show 24, which launched its dazzling seventh season this week: The plot this time around sets new marks for twists, turns, and highly-caffeinated action sequences.
For series star Keifer Sutherland, the new season has also been an opportunity to show off some photography skills that he has been nurturing for many years. He and a handful of the show's production staff and executives have been busy documenting the drama that takes place behind the scenes.
Sutherland's photographic compatriots on 24 include executive producer and director Jon Cassar, director of photography Rodney Charters, producer Michael Klick, and unit photographer Kelsey McNeal. The five of them have been shooting stills on set since the show debuted in 2001, but they began looking at their work in earnest while filming 24: Redemption, a two-hour prequel filmed in South Africa that aired last November.
The results were so striking that an exhibition was organized to feature the work. The show, "24: Redemption — Captured in Africa," was curated by Entertainment Weekly deputy photo director Michael Kochman. Featuring 48 archival prints created by L.A. production company Digital Fusion, the exhibition will be up at the Paley Center for Media in New York through February and March.
In addition, a book featuring images made during the first five seasons of the show is being published. Called 24: Behind the Scenes ((Insight Editions) will be available in a limited edition as well as a trade edition and features a foreword by Sutherland.
As a devoted fan of 24, I had the pleasure of interviewing Sutherland and the show's other photographers. We sat in the Oval Office set at the 24 production facility of in the San Fernando Valley.
MEH: It seems like the cast and crew of 24 have formed their own version of the legendary Group f/64. Maybe f/24 would be a good name for you guys. How did this evolve to the point where you're producing books and exhibitions?
Jon Cassar: A lot of us that are in the film and television business are photographers — maybe not professional, but avid amateurs. Myself, Michael Klick, and certainly Rodney Charters, our director of photography, are absolute photo hounds. We're so used to showing each other pictures from the set. At one point I thought, "Wow, there are a lot of good photos here," so I put them together into one of those Apple iPhoto books and sent it to Palace Press in the Bay Area. They loved what they saw and decided to make the book 24: Behind the Scenes, incorporating seasons one through five. It was a compilation of images from anyone who had a good photo, though most of the book is made up of photographs by Isabella Vosmikova, who was the set photographer at the time, as well as pictures by Rodney, and me. The pictures are not just behind-the-scenes snapshots or historical documents of what took place over the first five seasons; they had to have artistic merit as photographs.
MEH: How did the "24: Redemption — Captured in Africa" exhibition come about?
Cassar: FOX loved what we had done with the book and suggested that while we were in Africa we should do more of the same. Since we're all into photography that wasn't a tough assignment.
What's interesting is that it's by people who work on very different aspects of the show. You've got a producer, a DP, a unit photographer, you've got me, the director, and you've got the lead actor — Kiefer, who created beautiful photos. It was a departure for him because usually when he comes to work, from the second he gets out of his car until he's done for the day, he's pretty well in the game. The only thing he does is play chess. I think the opportunity for Kiefer to do photography was very different in Africa because he didn't have people photographing him like they do here walking around downtown L.A.
Kiefer Sutherland: The thing for me was for six years it was unbelievably inhibiting around here to do photography. You have, in my opinion, some of the most amazing photographers, Rodney and David St. Onge, a gaffer on our show. Obviously Jon and Michael . . . everyone was taking pictures for fun but with such a professional quality. For the first two years our stages were next to a Fry's Electronics and we knew where to find all those guys at lunch. Our whole monitor board just had coupons cut out for this camera and that lens, this adapter, that printer. I didn't really know how involved Michael was until I saw some of his pictures. I was looking at a photo, "Oh my God, that's one of the best pictures I've ever seen," and someone said, "That's Michael's." So for me, I wouldn't dare pick up a camera with this group.
MEH: But you did have an interest in the medium . . .
Sutherland: I started goofing around with photography when I was seventeen or eighteen in New York. I had an old Nikon F and I would go down to Chinatown. I got one or two photos that I still really prize and then after that kind of put it way.
MEH: What prompted your photographic comeback?
Sutherland: Jon got a Canon D9 and said, "If there is ever a camera you're going to get this is it because it is so simple, the picture on the screen in back is so big, you can make manual adjusts, and it's small enough that you can throw it in your pocket." So Jon and Michael kind of attacked me with it. Because Africa was such a special trip — in my family, I have no pictures of myself growing up, that's just not what my family did — I thought "Well, you're going to Africa for the first time, if you miss this opportunity you're an idiot." And I had an absolute blast with the camera. It's unbelievably forgiving. Mistakes turn into great opportunities. There is something so immediate about it, being able to see what you've got, being able to adjust the cropping.
MEH: What is it about the frozen moment and the still camera's ability to capture what Cartier-Bresson called "The Decisive Moment?" Is that idea relevant today?
Sutherland: It's the antithesis of what we do in film. We've often made jokes that sometimes it doesn't matter what dialogue you have in a scene, it's the energy and the speed and the ferocity with which you can deliver that dialogue and the energy that you can create off of that which creates a sensation for an audience. Basically not giving them enough time to digest anything. It's just a blur and it creates a sensation. With the still image it's the exact opposite. It allows your imagination to examine a moment rather than having it examined for you. As closely related as they are, the still imagery of photography is almost the polar opposite to me of telling a story through moving film.
Michael Klick: When I was in college at UCLA and I took classes with Robert Heinecken, who was known for his collages, and Lou Stoumen, who did a number of award-winning documentaries. I would show my prints and I would always have a story, Just before I took this photo such and such happened or Right after I took this, such and such happened. I starting thinking maybe the still image isn't the right thing for me, and I got into film. But as I've gotten more and more into film I've found that in many ways I'm more interested in finding the single moment that tells a story. I've come full circle. And I'm more and more appreciative of people who see that fraction of a second.
MEH: There's that great shot of Kiefer running with the explosion behind him that shows your ability to capture a decisive moment.
Sutherland: When we're shooting, Kelsey, Rodney, and Jon have to be somewhere. I have to be somewhere. So when I do a stunt I look around to see where Michael is because he always manages to find a great spot. That's one of the good things about being the boss. He can say, "Just move a little to the right." I find crew people all jammed up against something and Michael all spread out waiting to take his shot. So when I'm not in an action scene I always try to get relatively close to him for that angle.
MEH: Jon, when did you get into still photography?
Cassar: As a kid I was fascinated by photography, so much so that my father opened a camera store because he wanted to get out of being a mechanic, and he knew that this was my biggest love. I never really did it for money aside from a couple of weddings when I was really young. But that knowledge and interest translated into film.
Mark: What camera equipment did you bring to Africa?
Cassar: I had the Nikon D2x and the Canon PowerShot G9. The seven years of our show have coincided with the growth of digital photography.
MEH: But occasionally you go back in time and shoot with a Widelux . . .
Cassar: It's a present I just received from Kiefer.
MEH: Kelsey, how long have you been working on 24 as the unit photographer?
Kelsey McNeal: I've been on this show for the past three seasons. They went to Africa and needed a still photographer so I was able to join them for Redemption as well. Over the years I've built a rapport with the crew and learned how they operate and how to stay out of their way.
MEH: Is that the secret to being a great still photographer in the TV/film business?
McNeal: Taking the photos is actually one of the easy parts. There's already great lighting, sets, actors . . . one of the harder parts is staying out of the way.
Rodney Charters: What makes it difficult on our set is that we have three cameras all the time and we don't stack them all together. We start to separate them out until they're almost shooting each other. Kelsey has a really challenging roll to stay out of the way. All the characters are on the whole time. They can't let their guard down.
MEH: Kelsey, which camera body do you have in your blimp?
McNeal: I use the Canon 1D Mark II.
MEH What about you Michael?
Klick: All my Africa photos were shot with the Nikon D2x. I just got the Nikon D3.
MEH: You all really took advantage of the great outdoors of South Africa for your still photography, and for filming the show itself.
Cassar: That's why you go there. You don't want to be on a plane for thirty-five hours to go shoot interiors.
MEH: When you do shoot interiors for 24 it seems like you like to create a lowlight dramatic feel.
Charters: Our shutter speed is fixed at a 1/50th second at 2.8, and today we often push ISO 500 film to 1000. It's tougher for Kelsey because he has to freeze the action.
MEH: Kelsey, how do you do the stills under those lighting conditions?
McNeal: Shooting wide open at 3200 is not unusual. I vary it, of course, using the lowest I can. I'm typically at 2.8 on manual. I shoot large JPEGs. That's what the studio requests. For my personal work I shoot RAW.
MEH: Kiefer, how did your photo of the young boy behind the bars in South Africa come about?
Sutherland: Well, I had just gotten out of jail so there was a connection there . . . I'm kidding!
Those bars were part of a window with no glass. Michael had brought back the first images that I saw of the townships because he was shooting all the second unit photography there. I went there with this kind of unbelievable judgment about South Africa's political history and what I thought it was going to be. What I didn't count on were the nine kids we worked with, and specifically Siya [Siyabulela Ramba, who played Willie, a war orphan], who was so present and full of hope. It taught me a lot about this kind of impermeable quality of the soul of a child that is rooted in hope. These kids were living in places that were unbelievable. No running water. No electricity. No toilets. Right across the road — and this was the worst part — was unbelievable wealth. So I found the kids really interesting. And the shot of boy in the building — there was just something with the bars and the flaking of the paint on the walls that was so hard, and then this little angelic face kind of stuck behind it.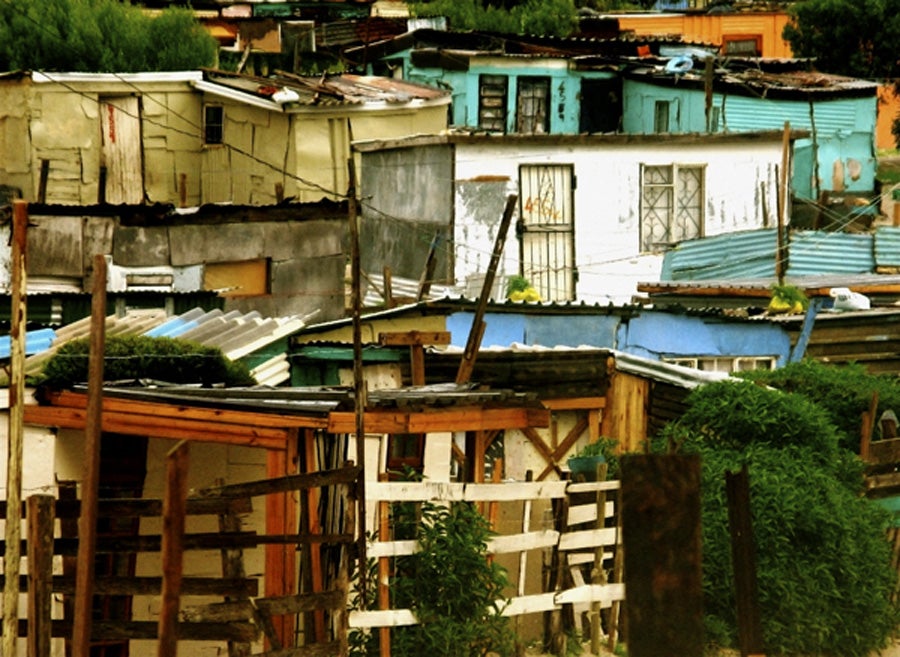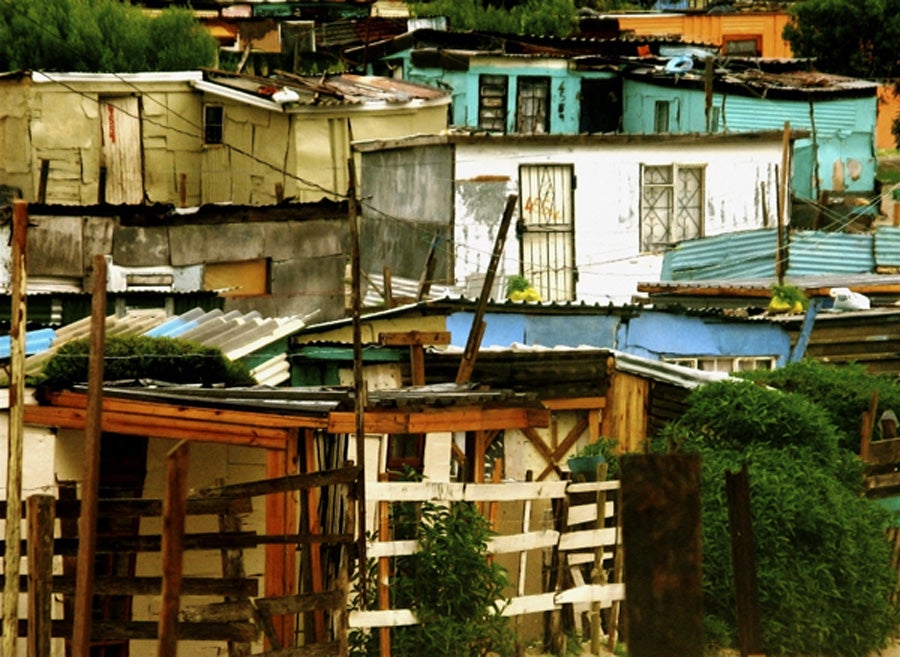 001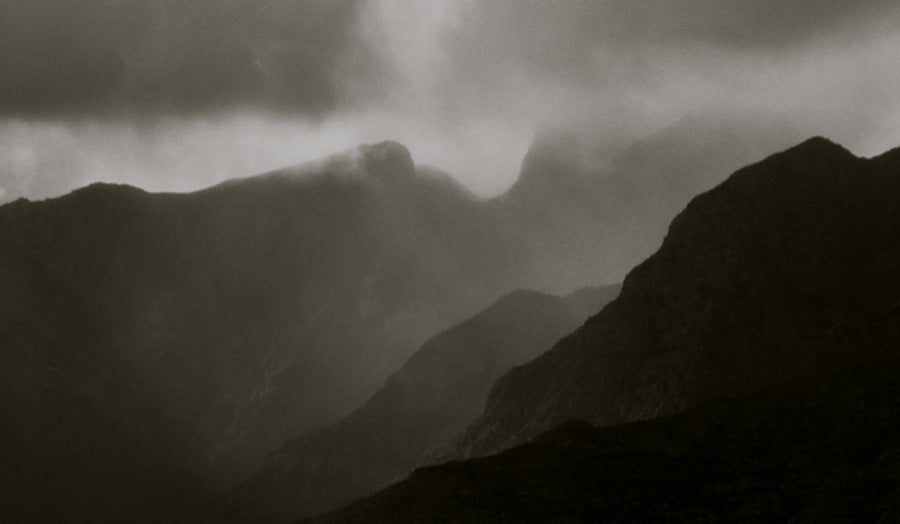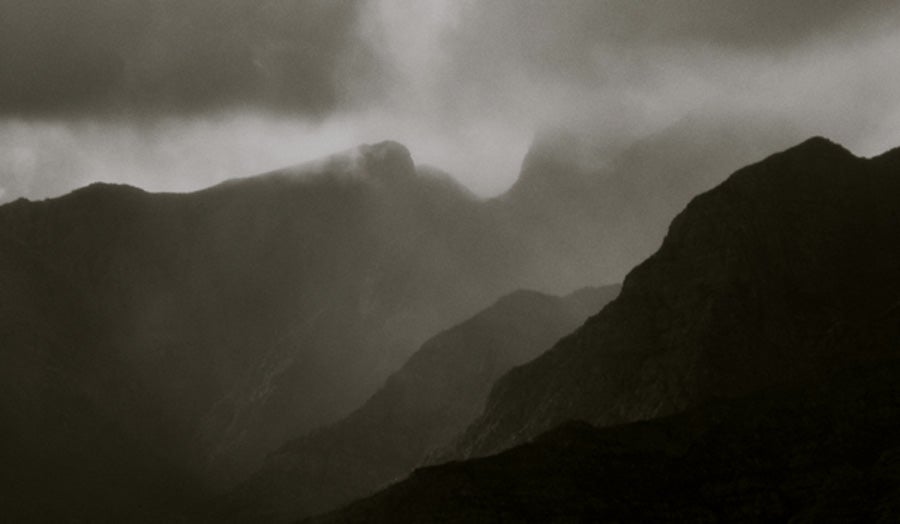 002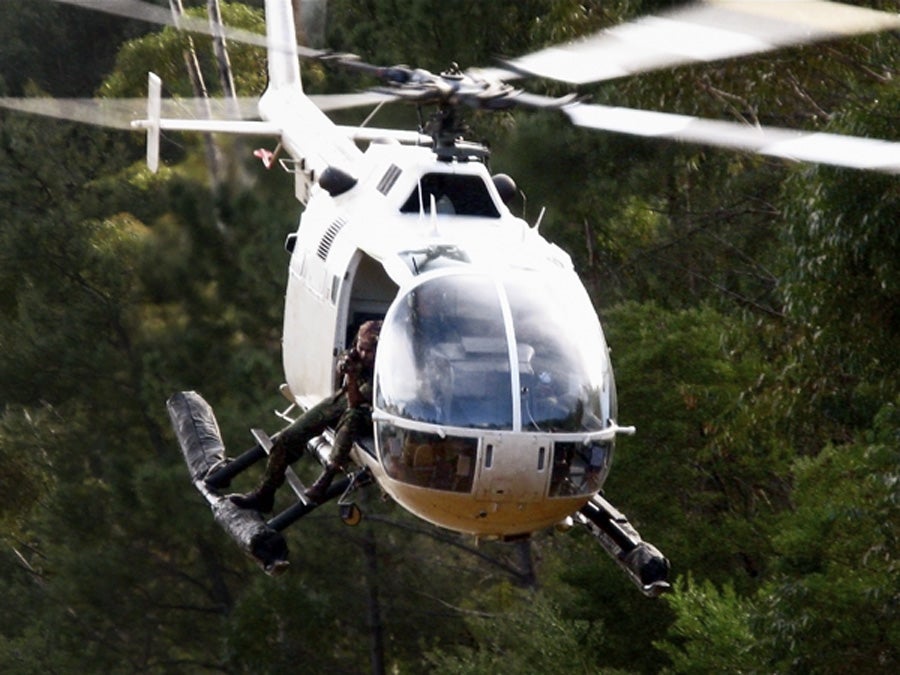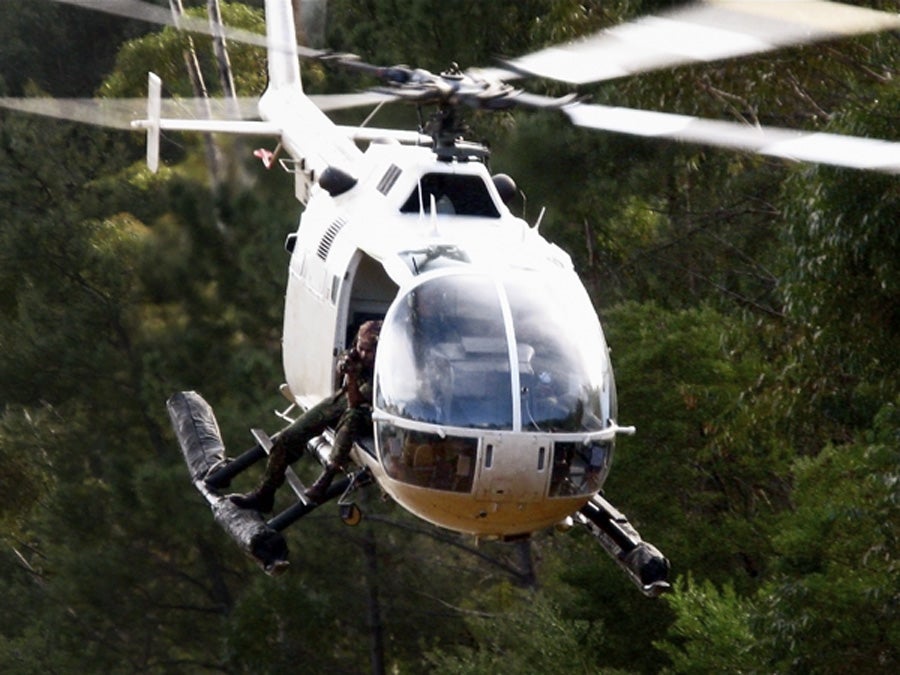 003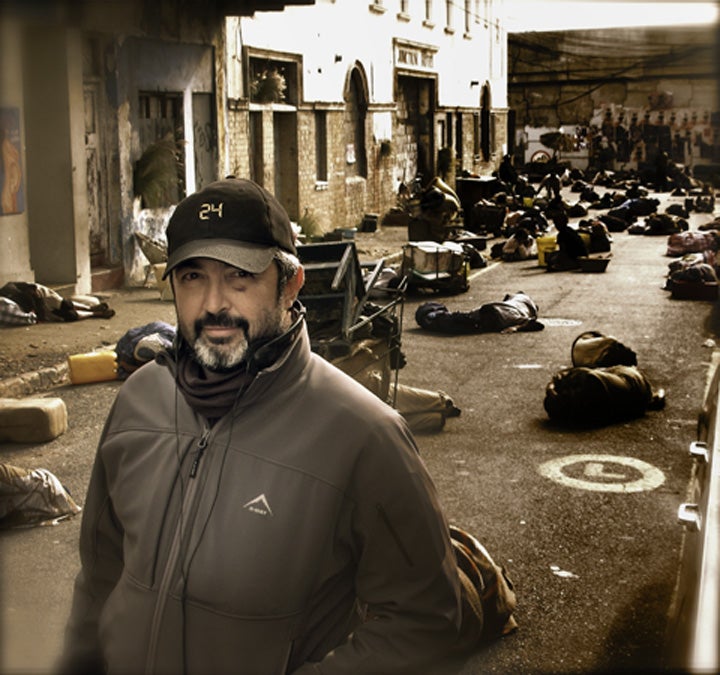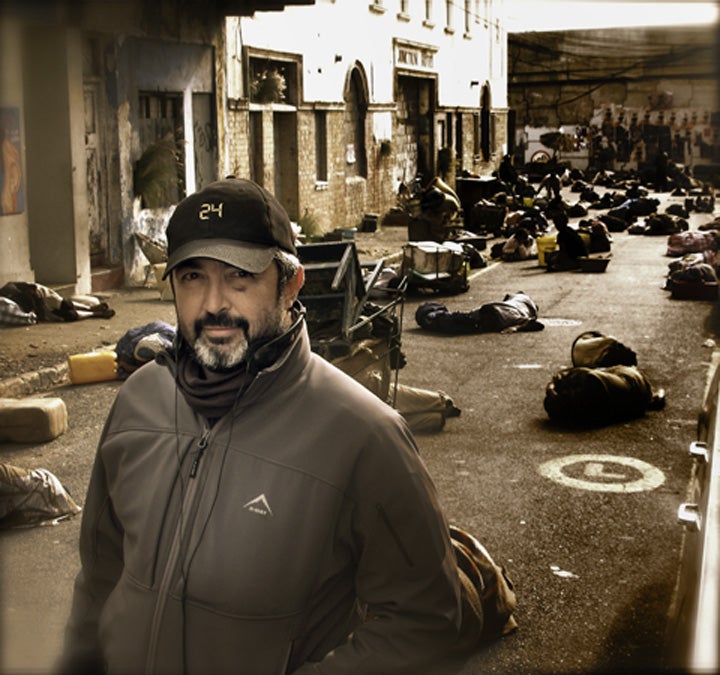 004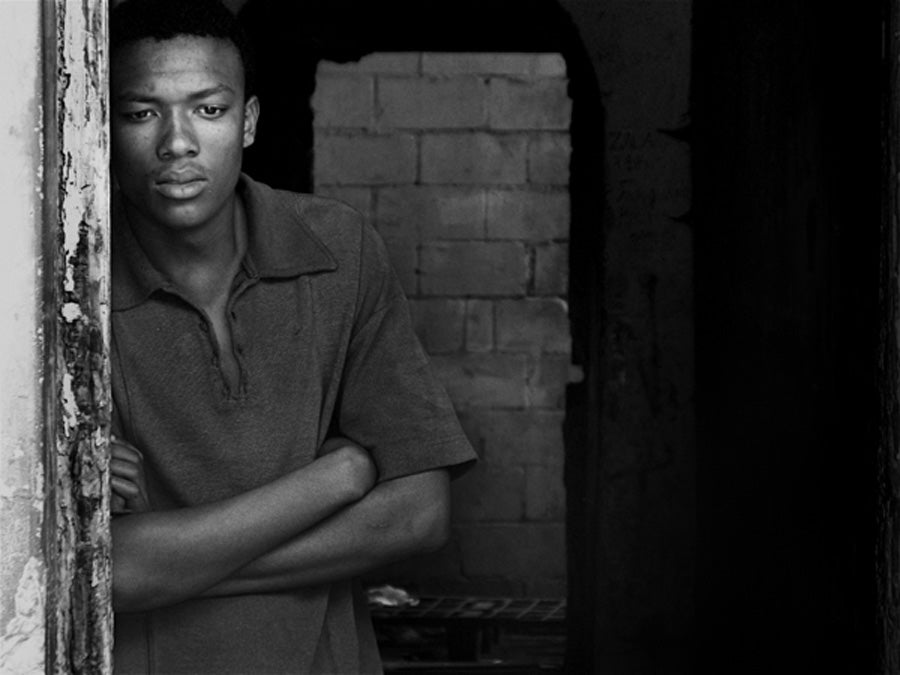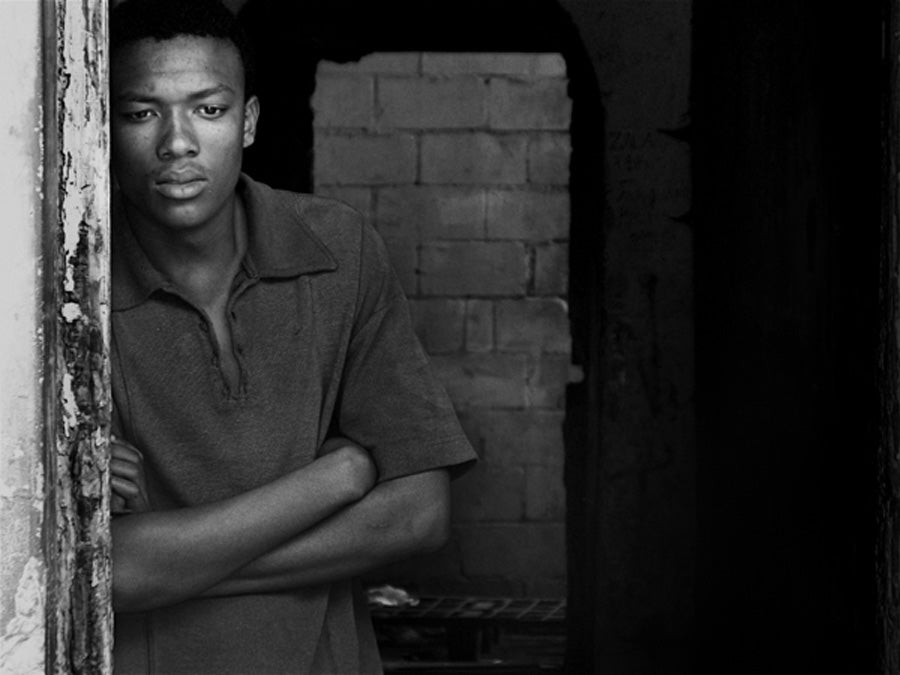 005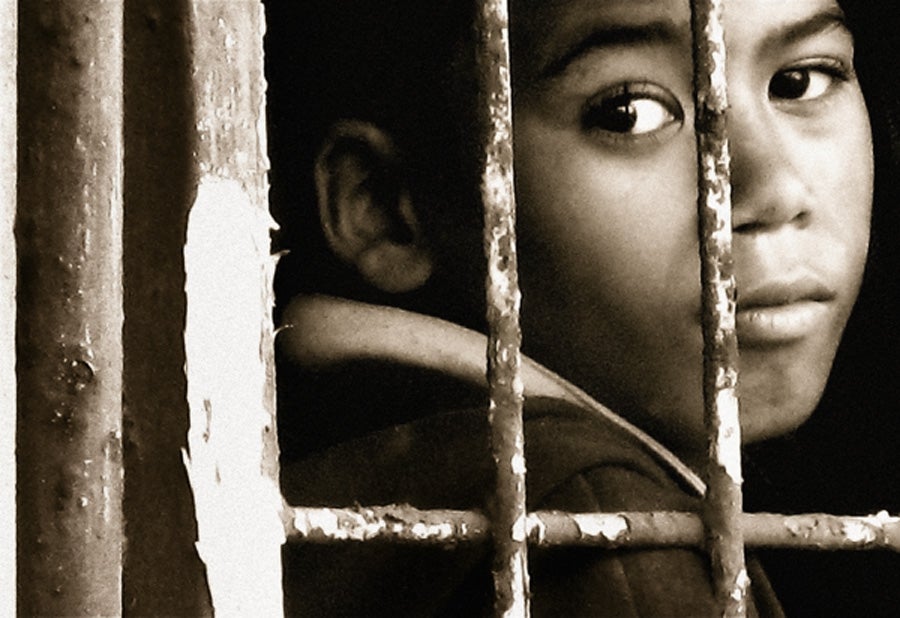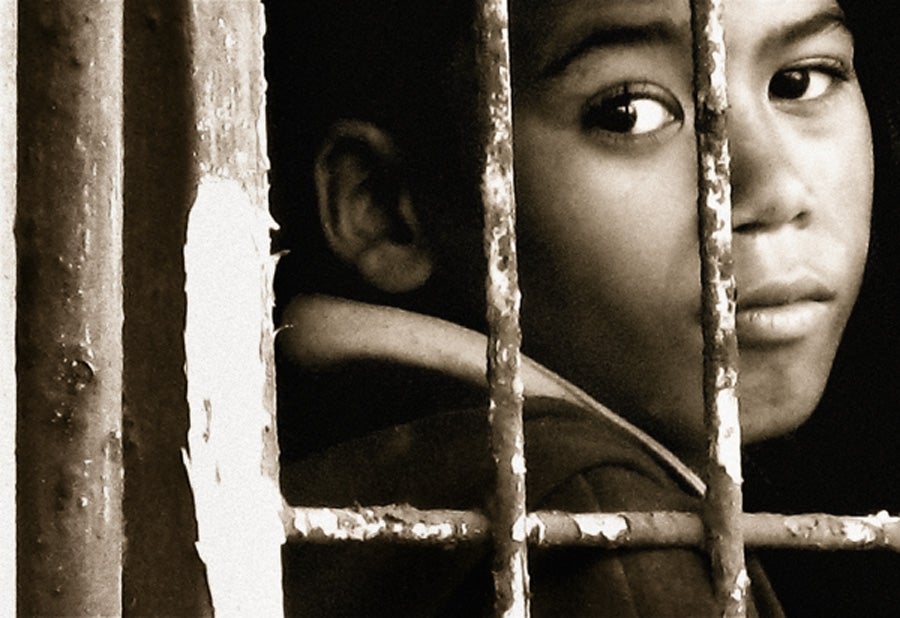 006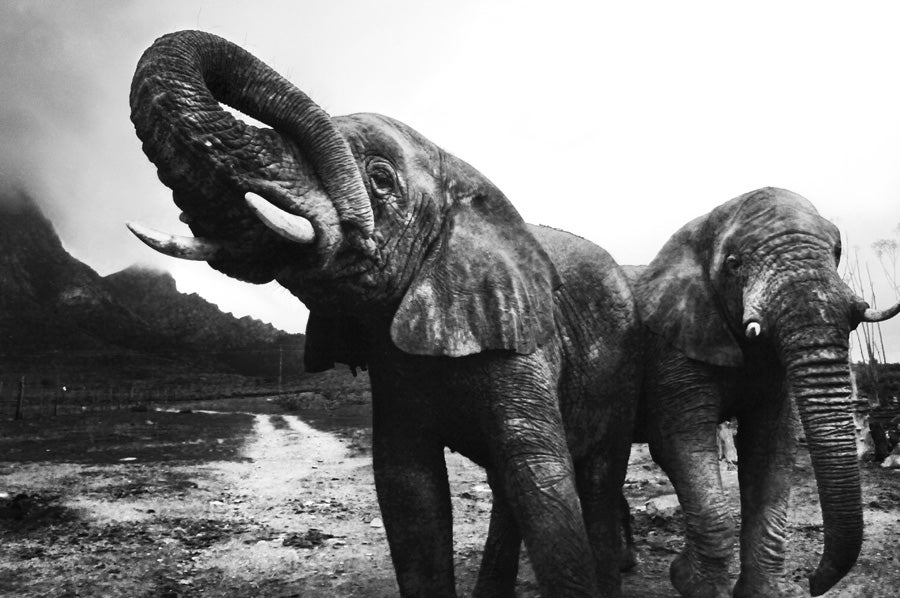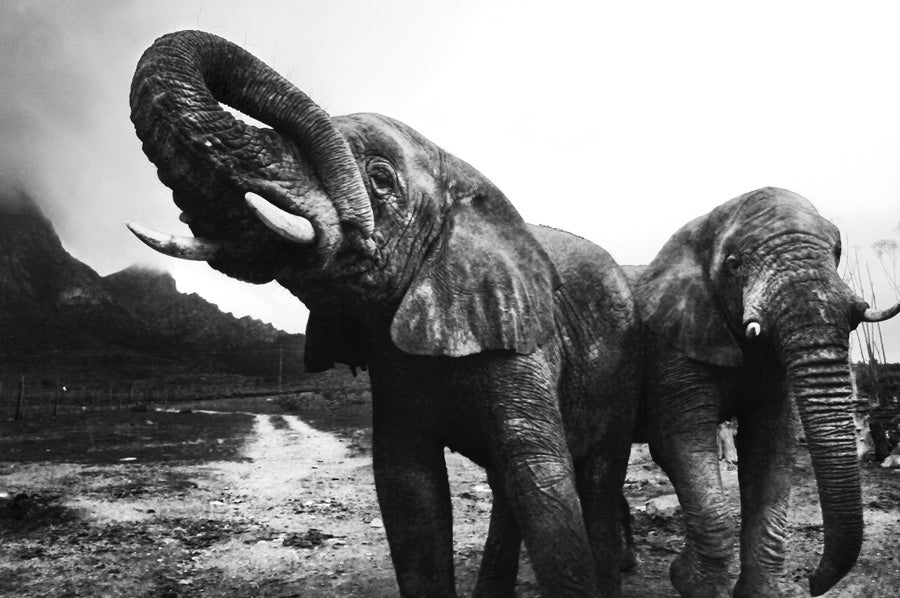 007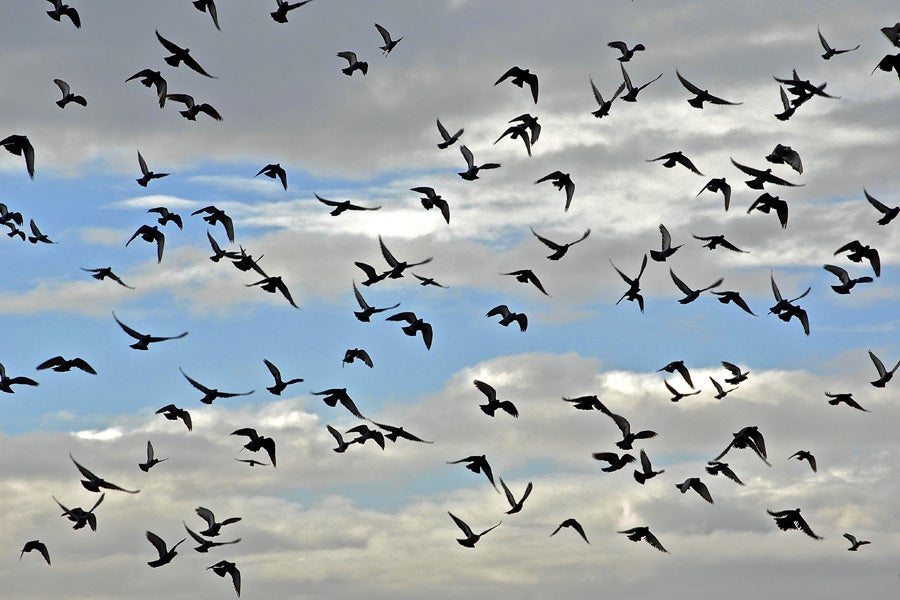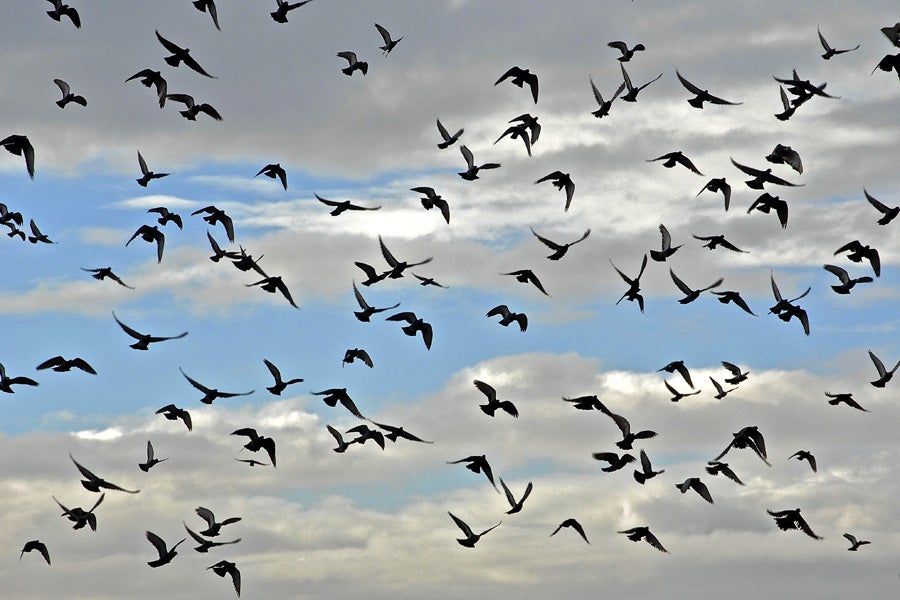 008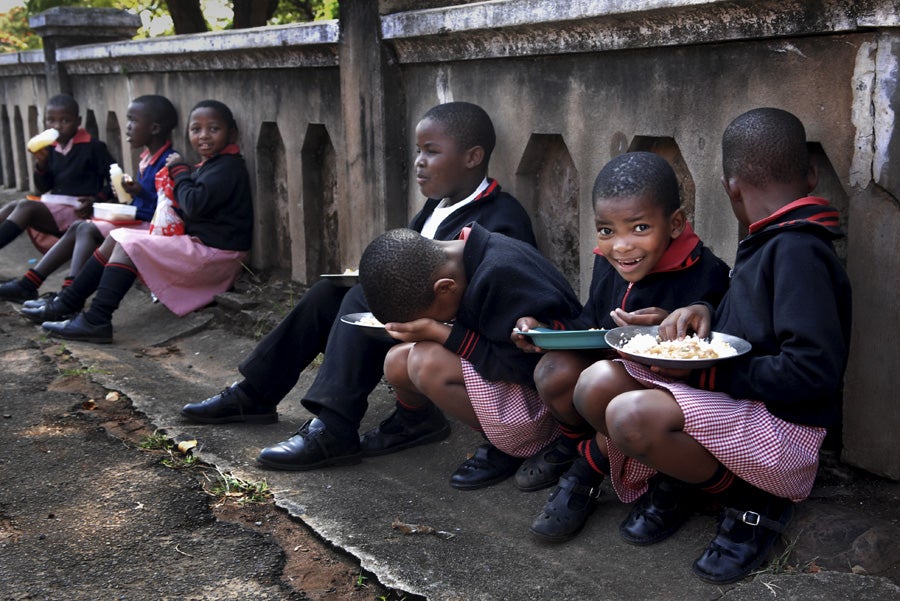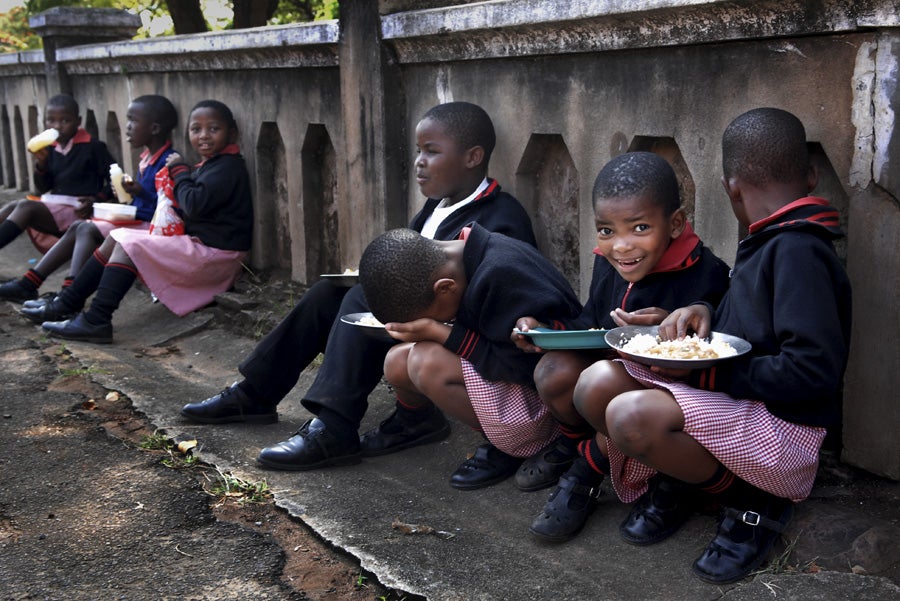 009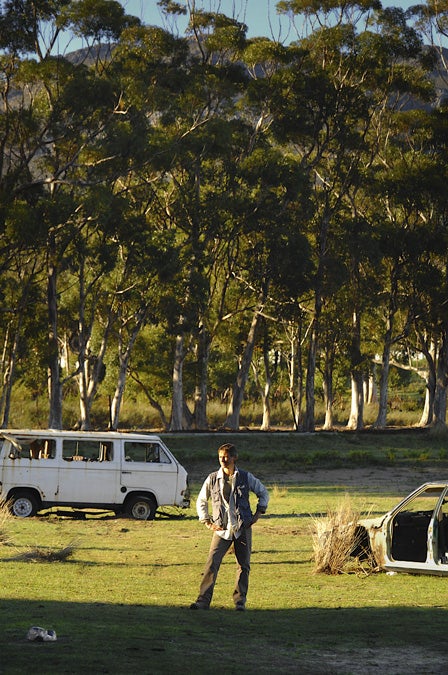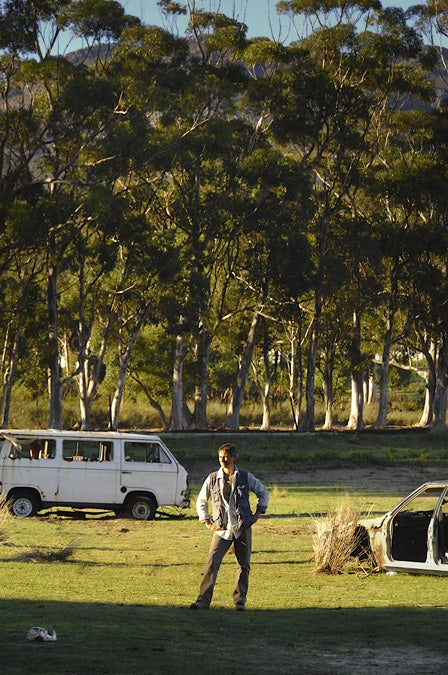 010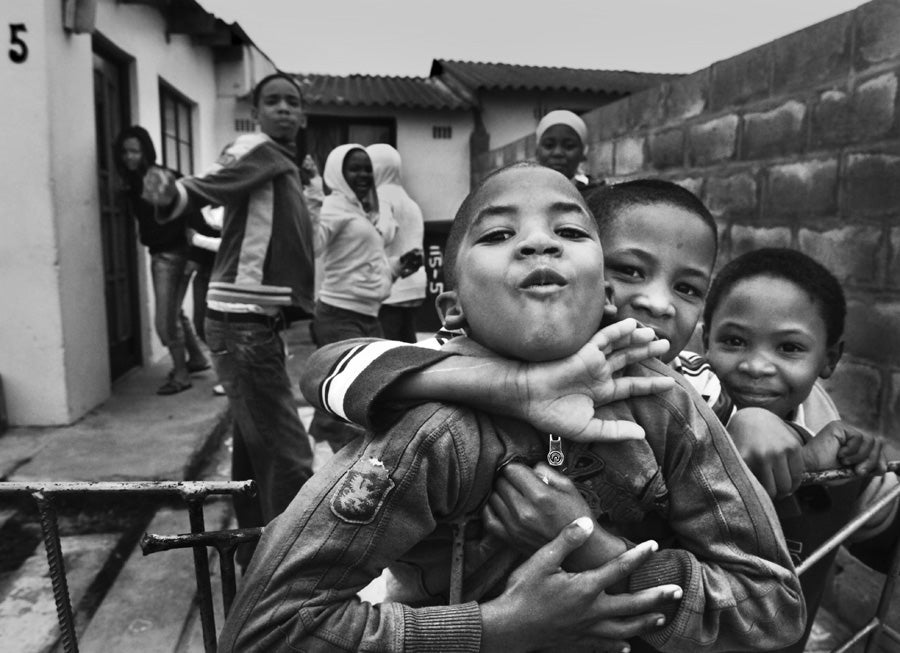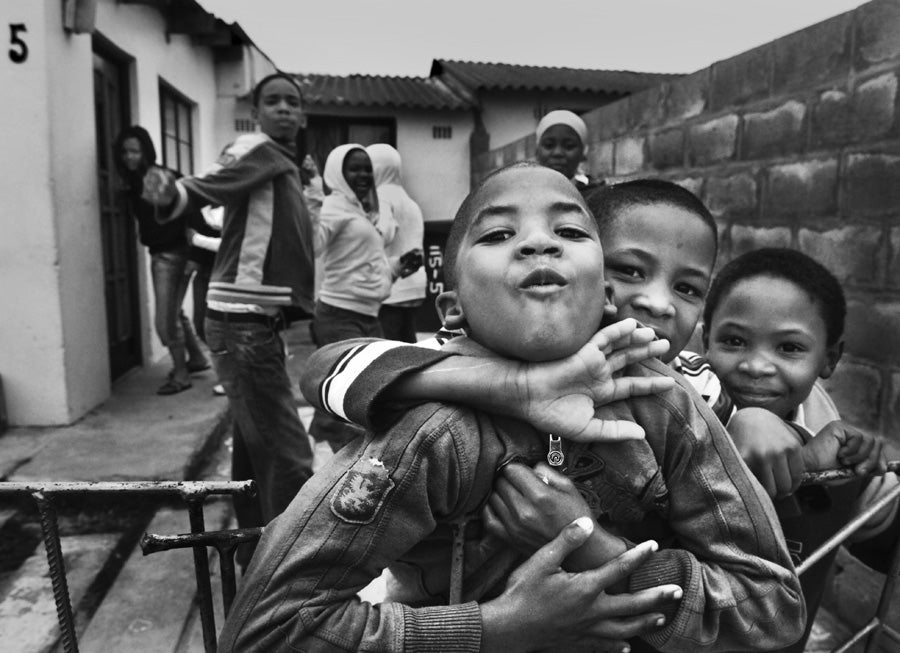 011


012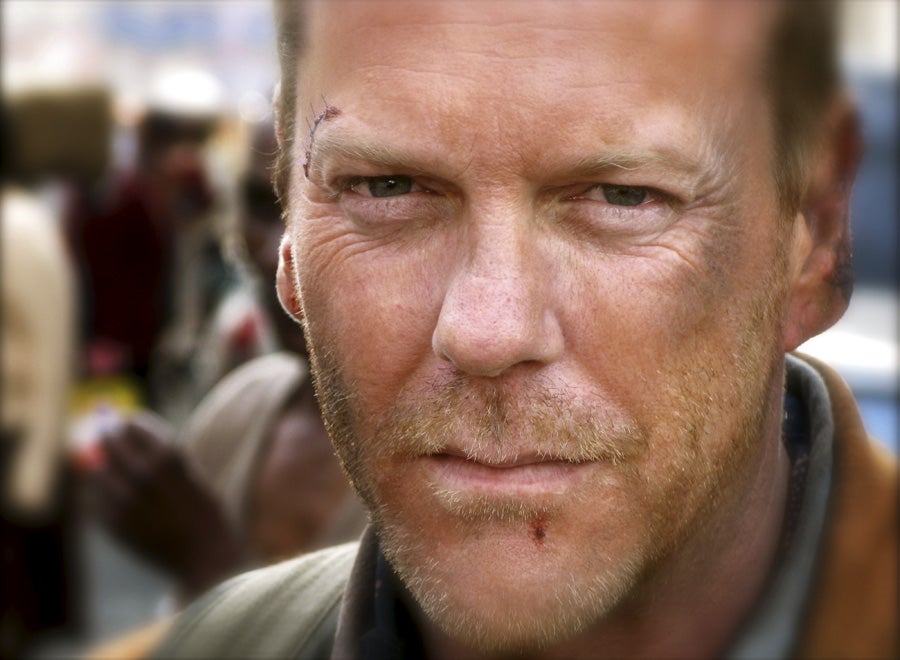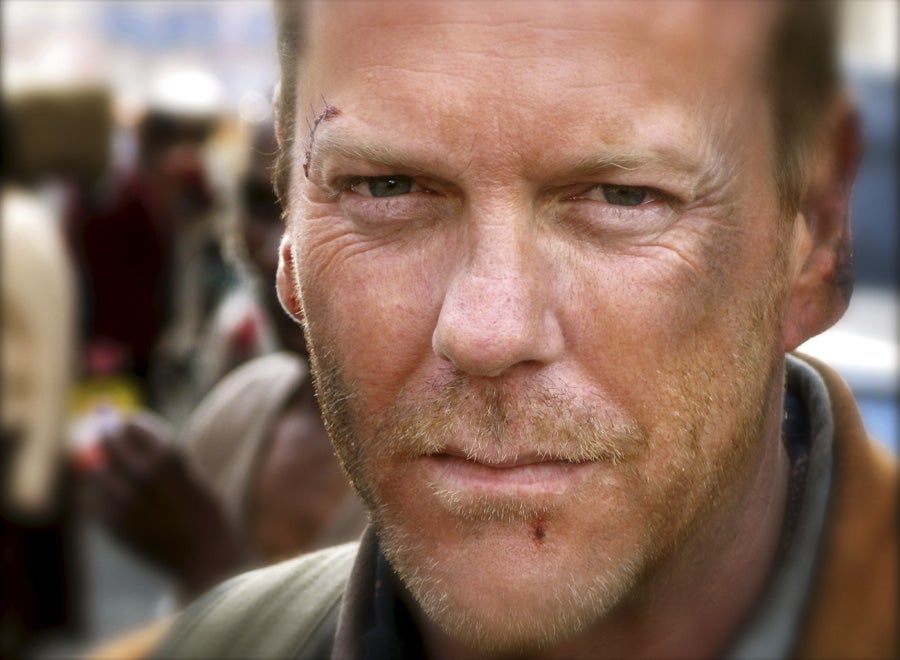 013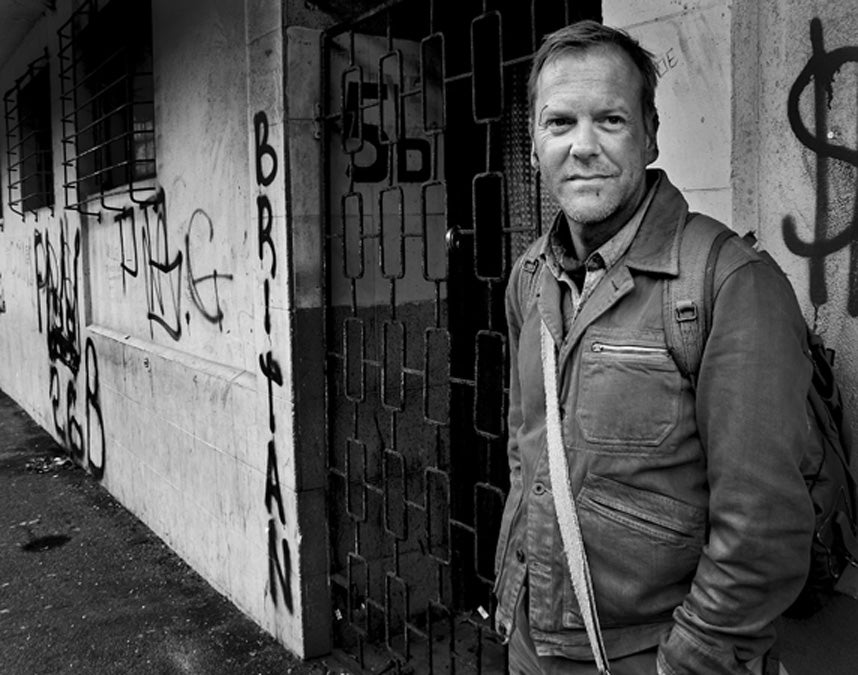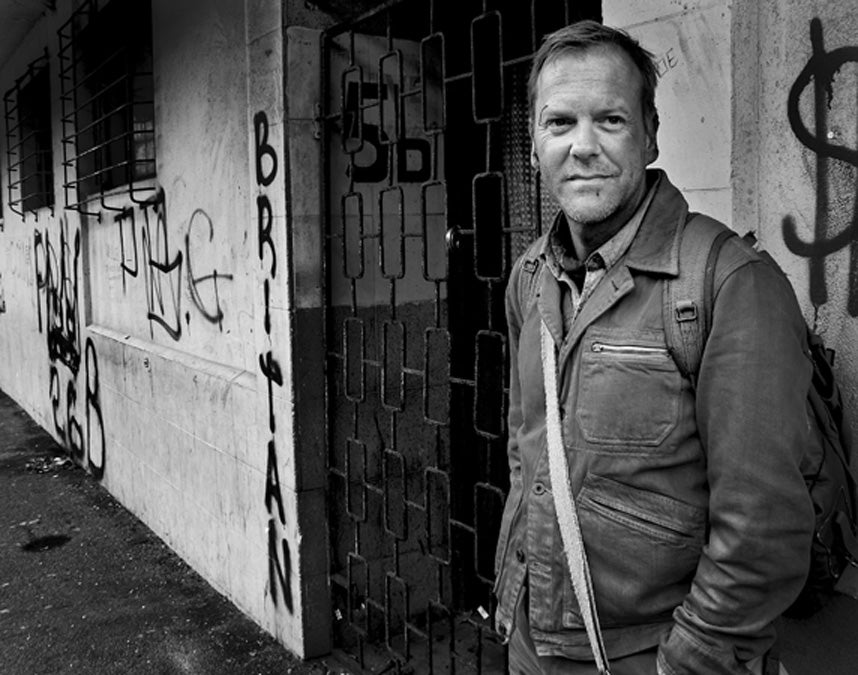 014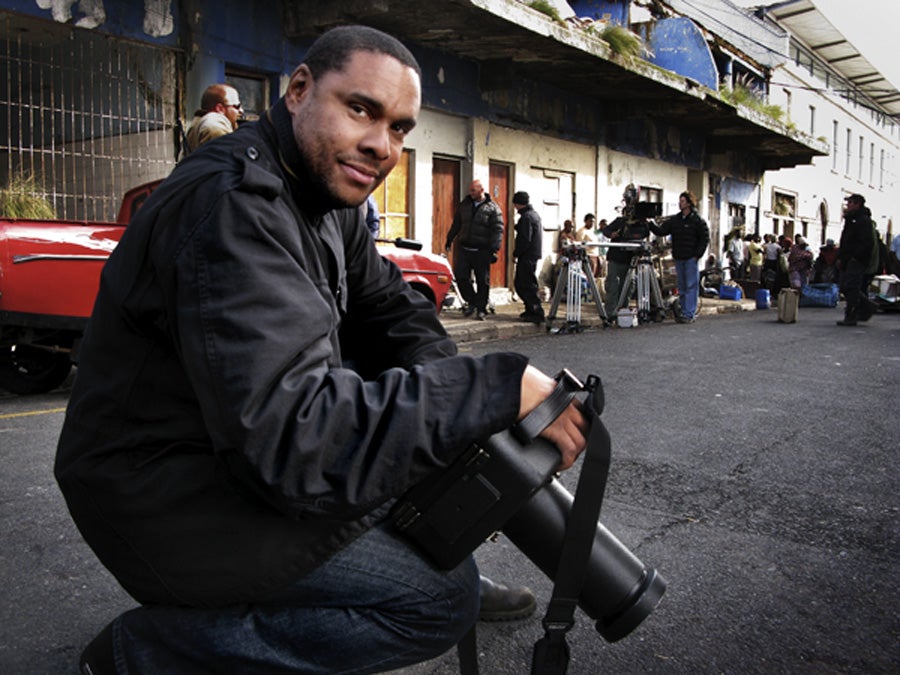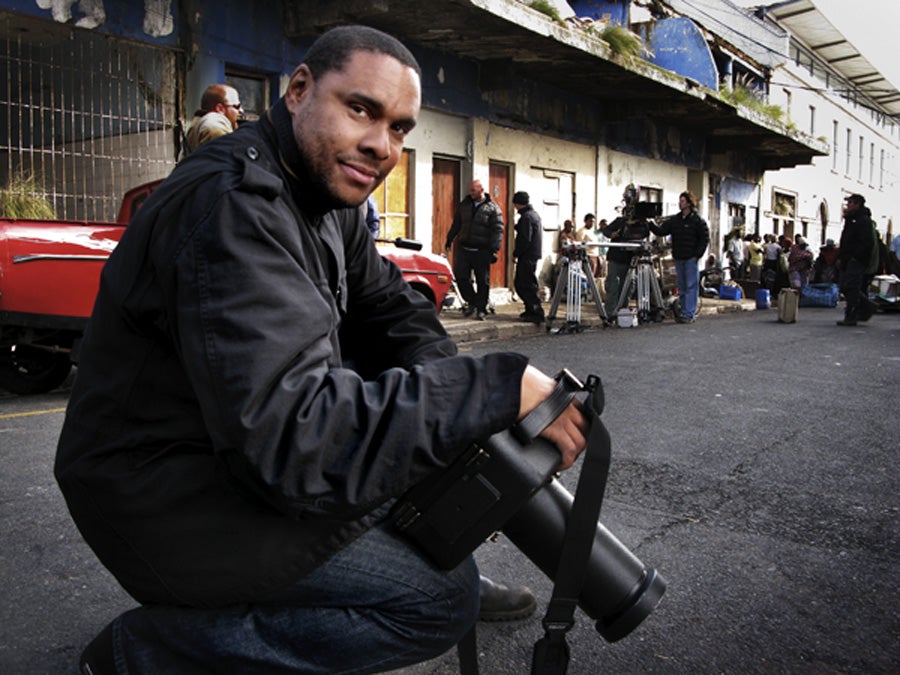 015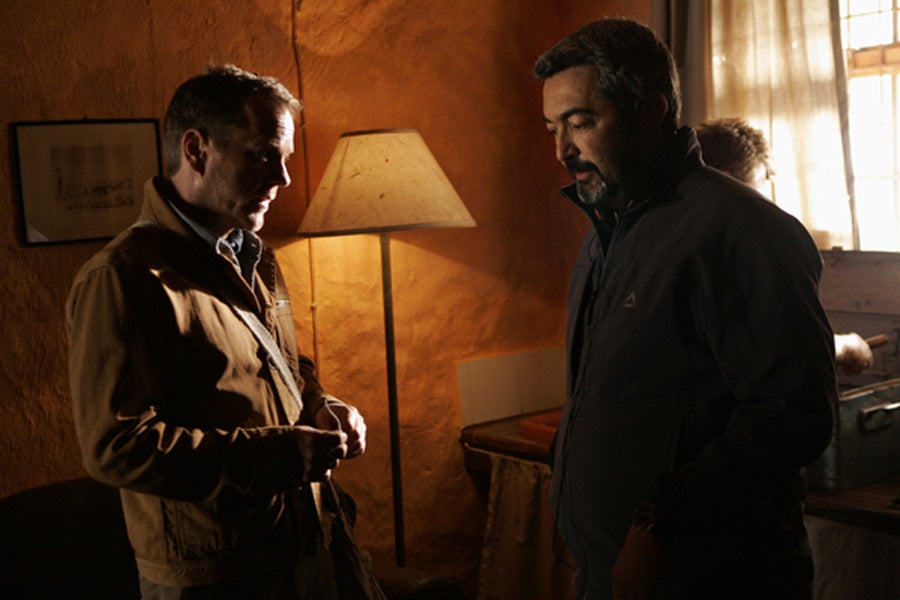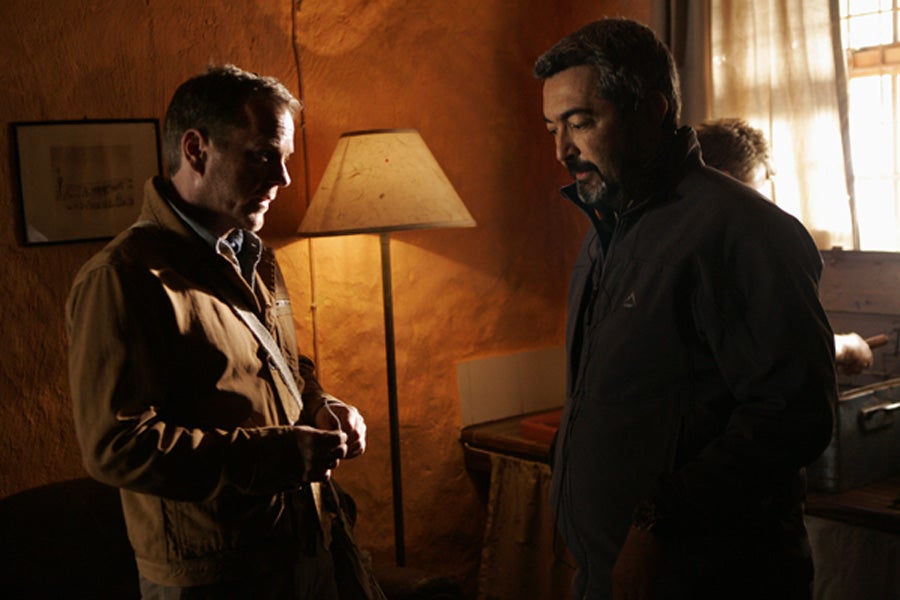 016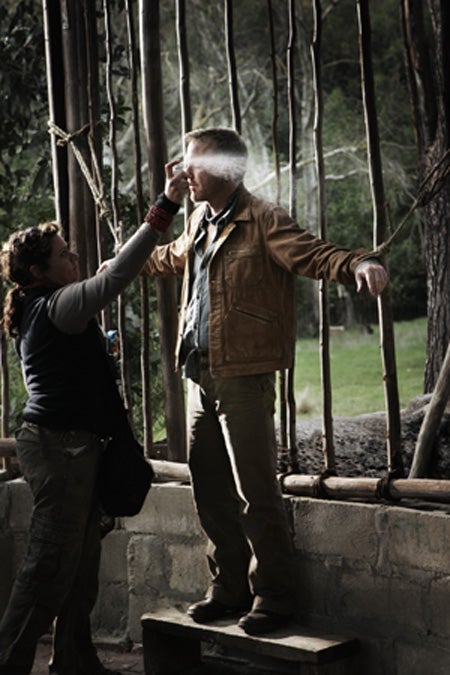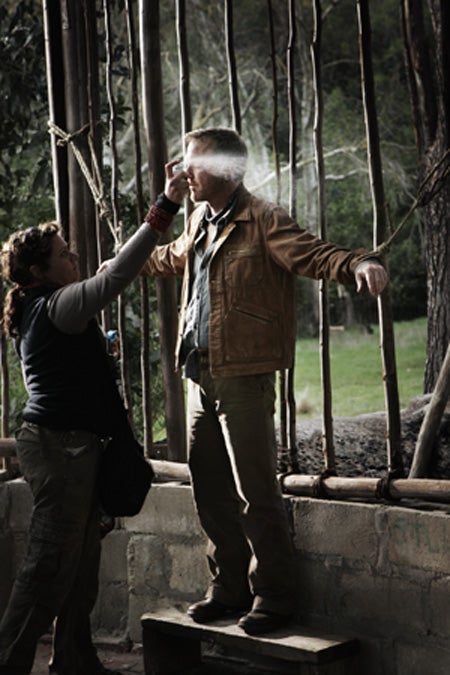 017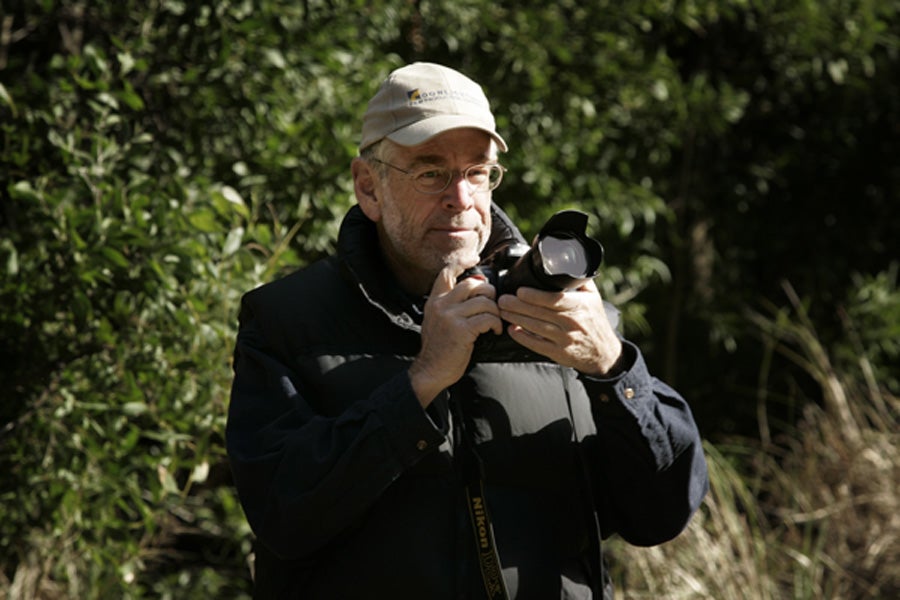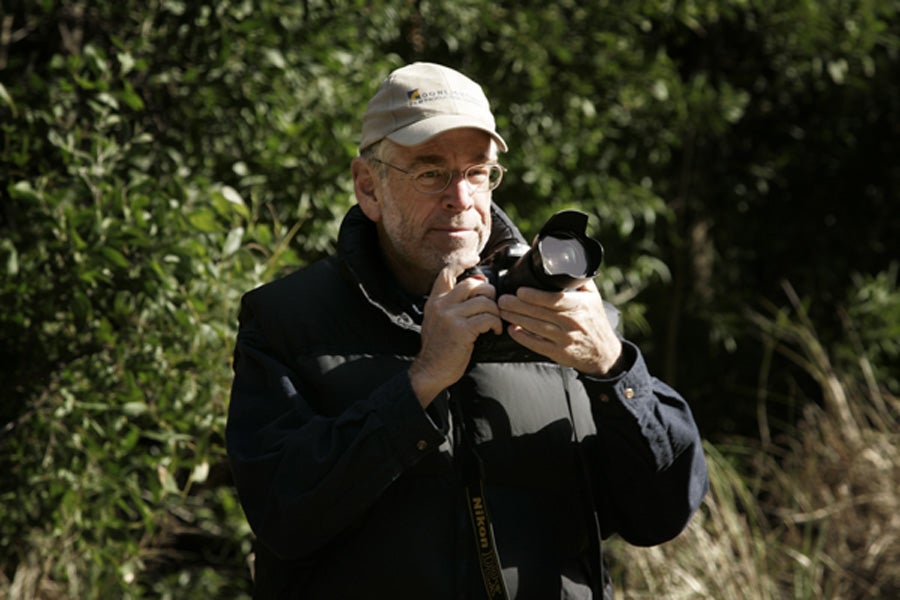 018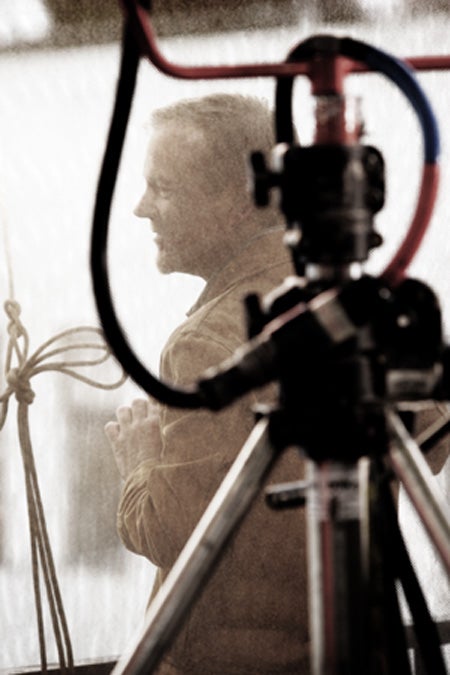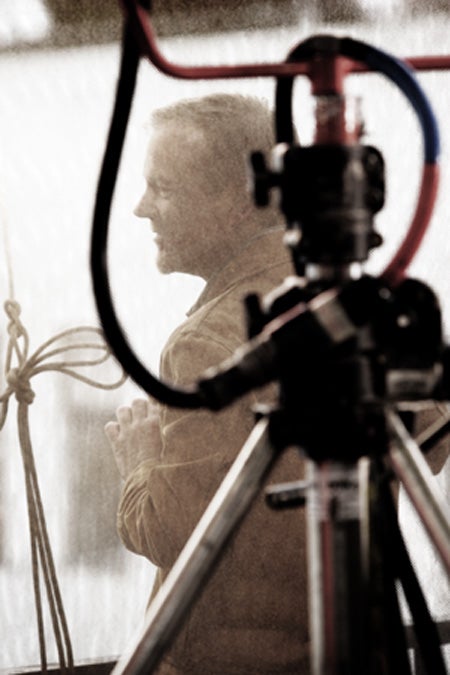 019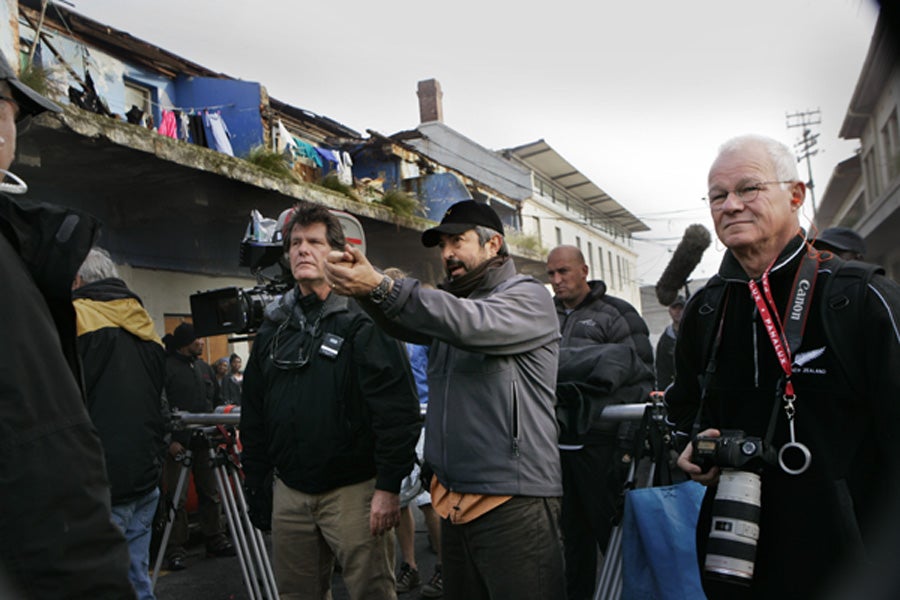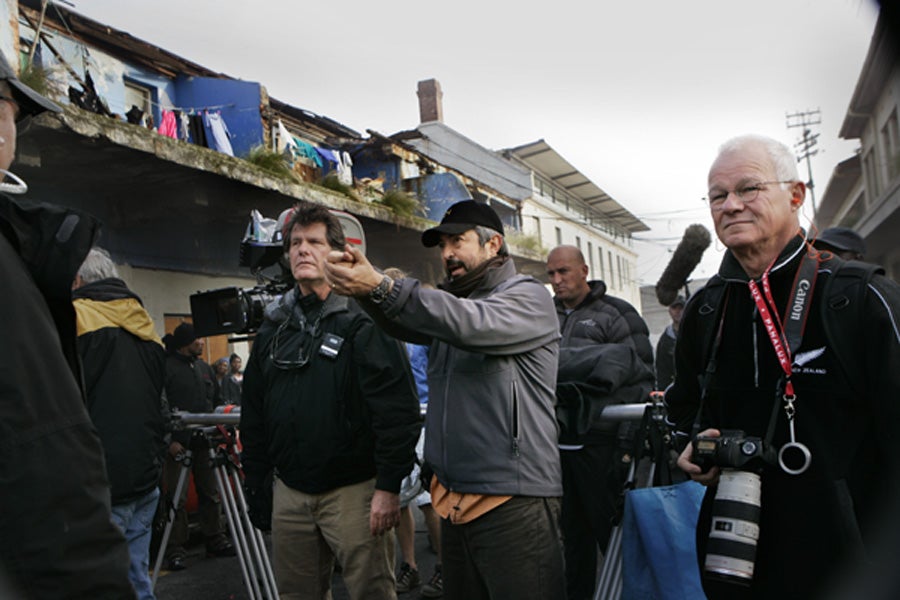 020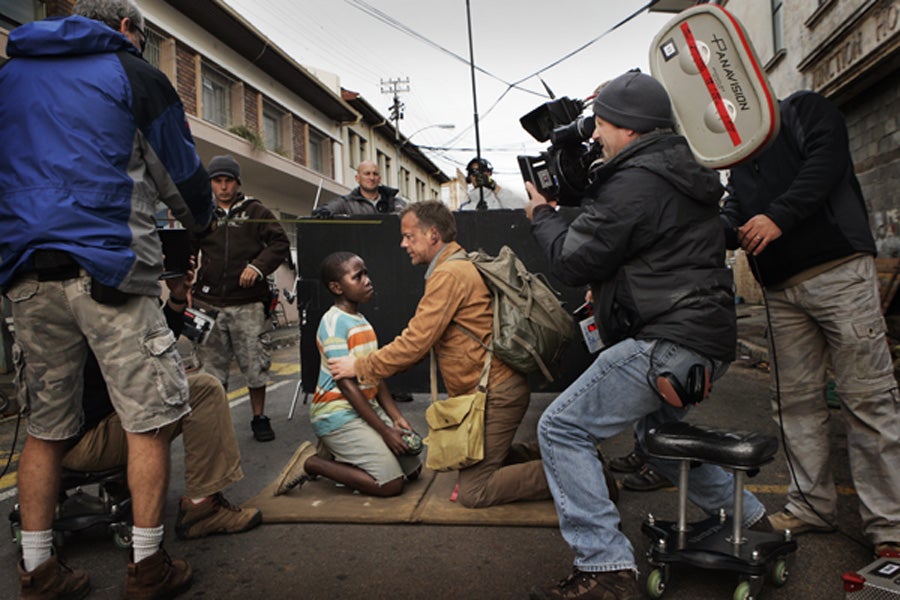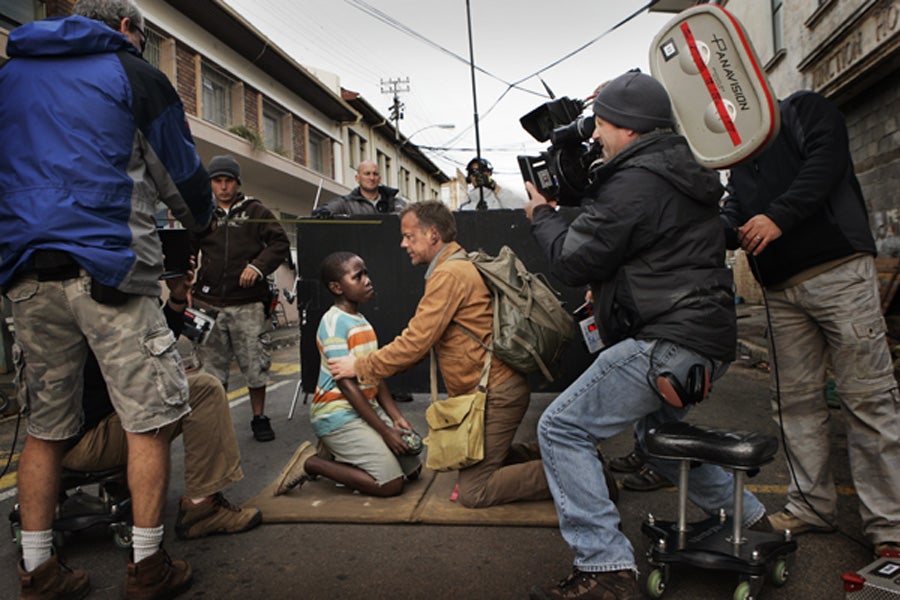 021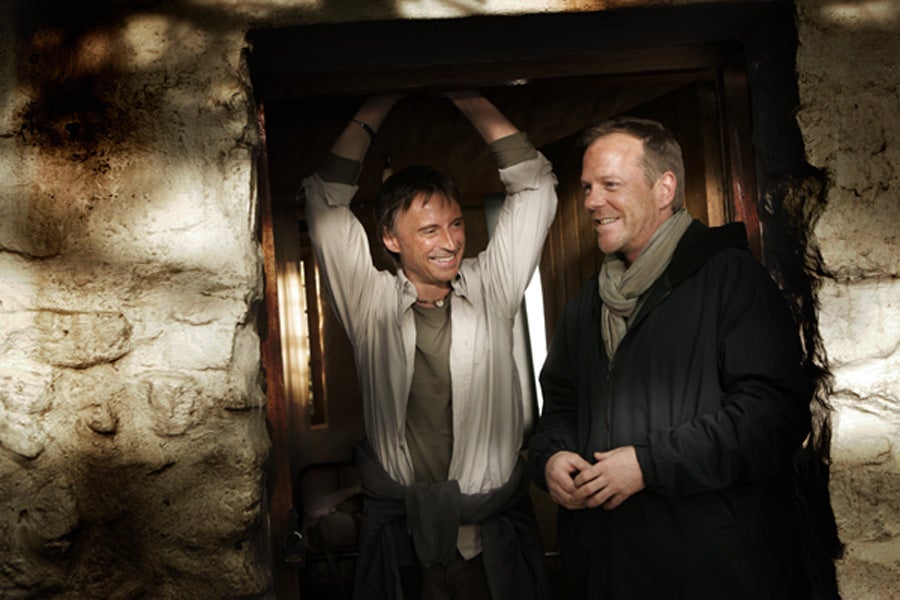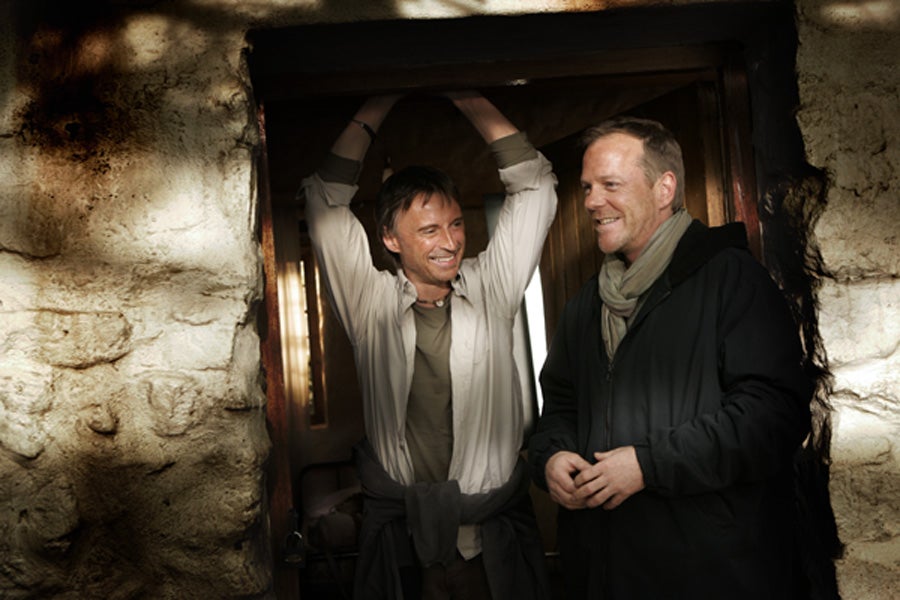 022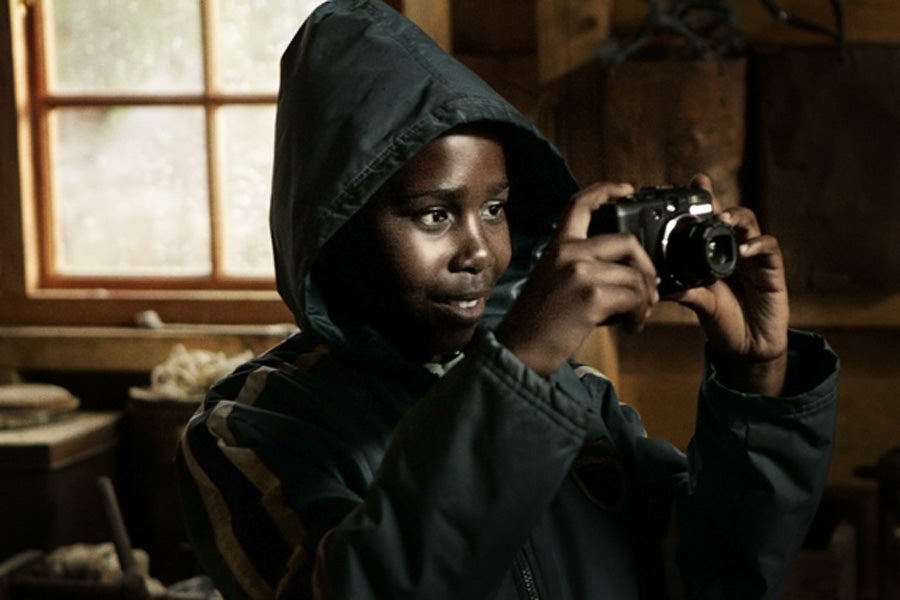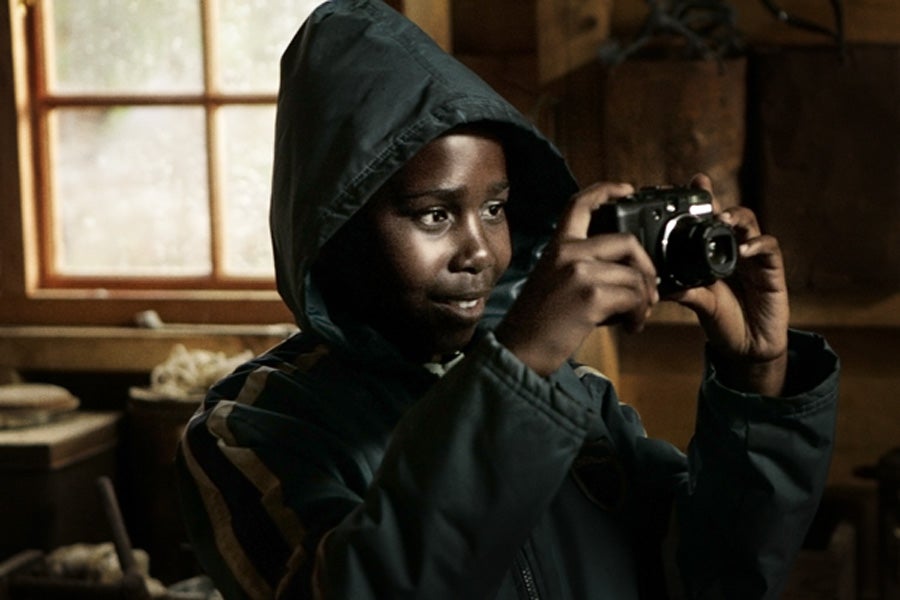 023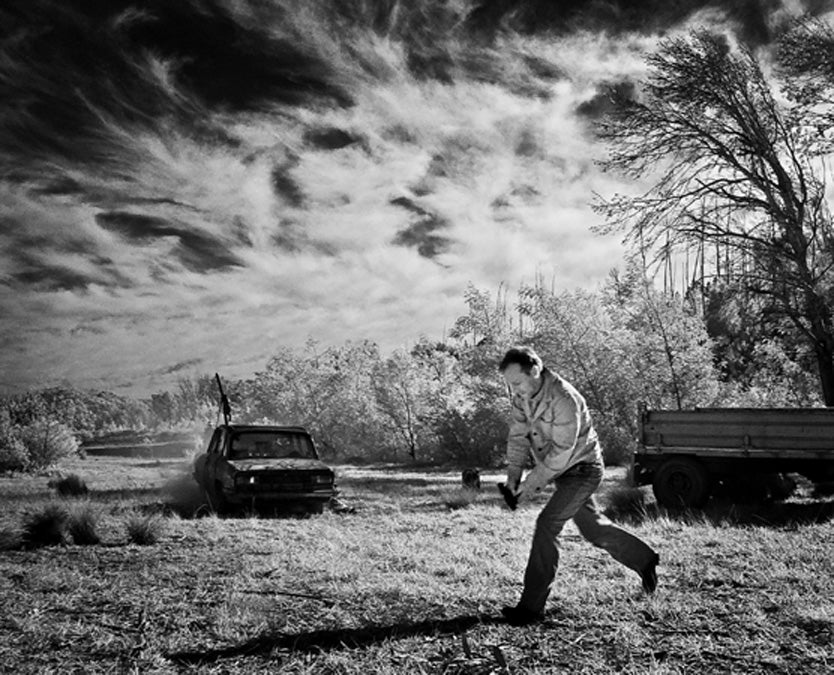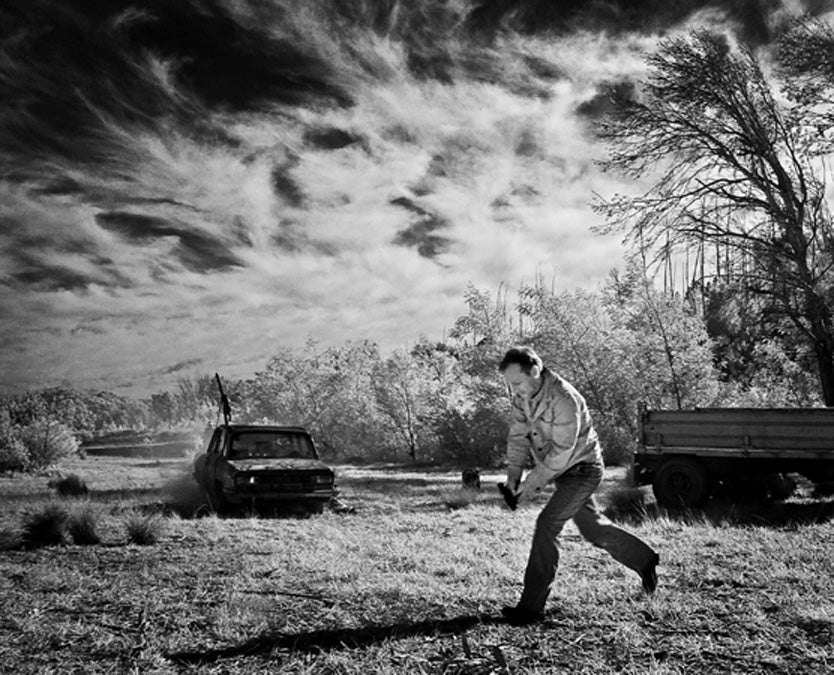 024


025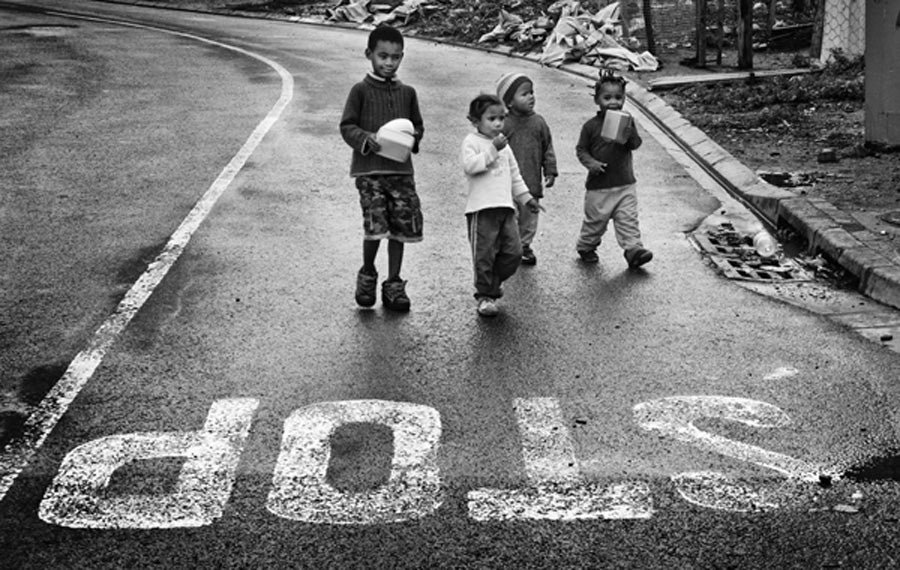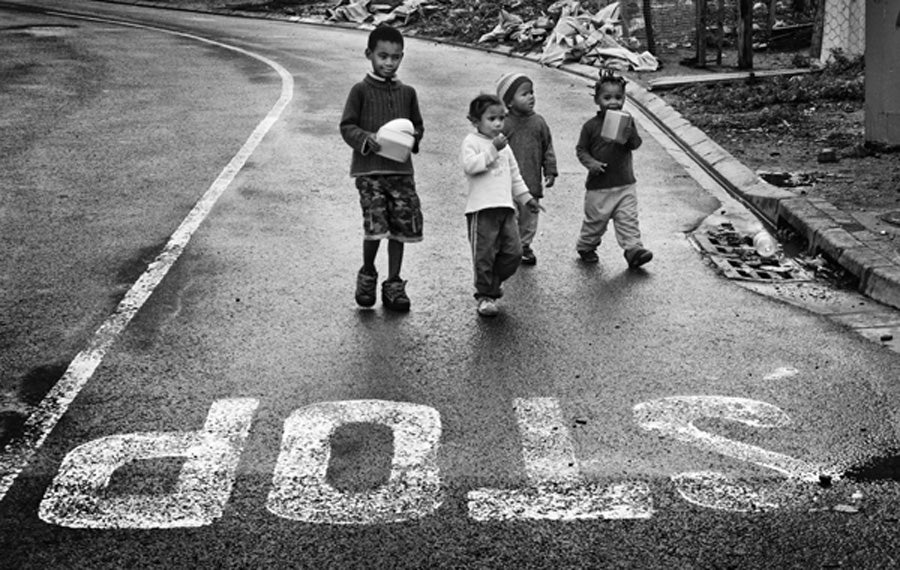 026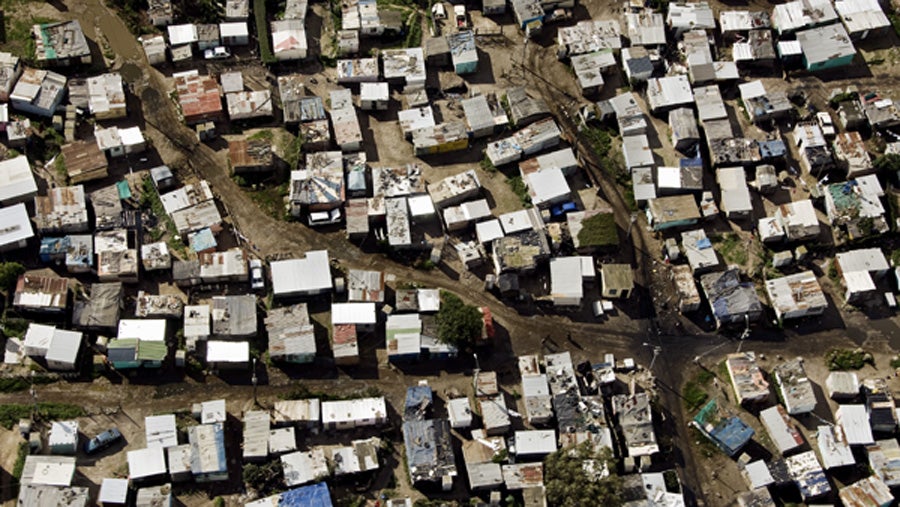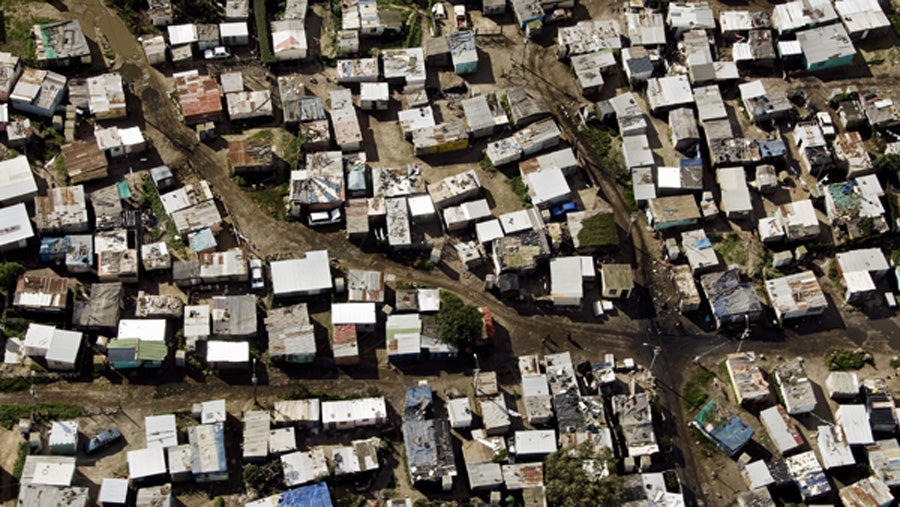 027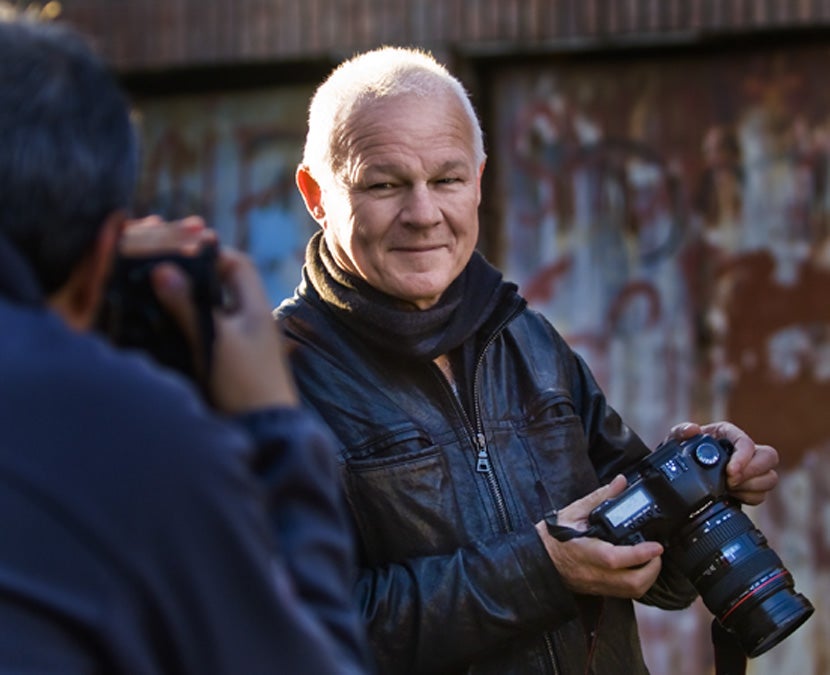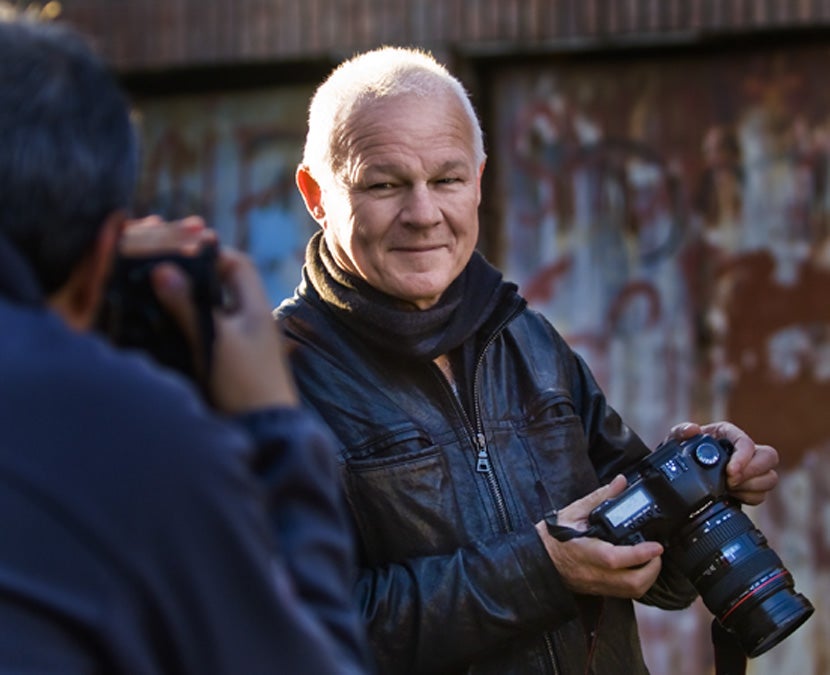 028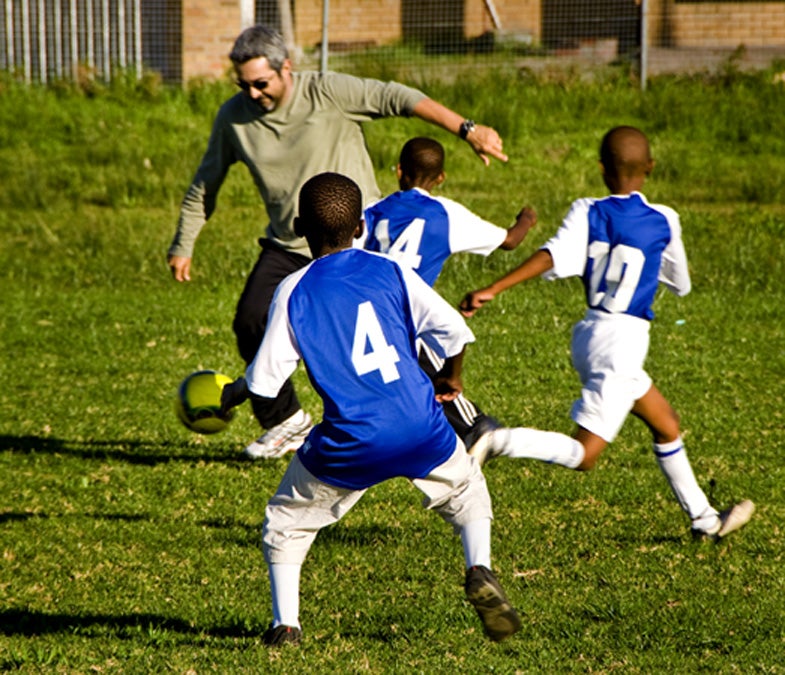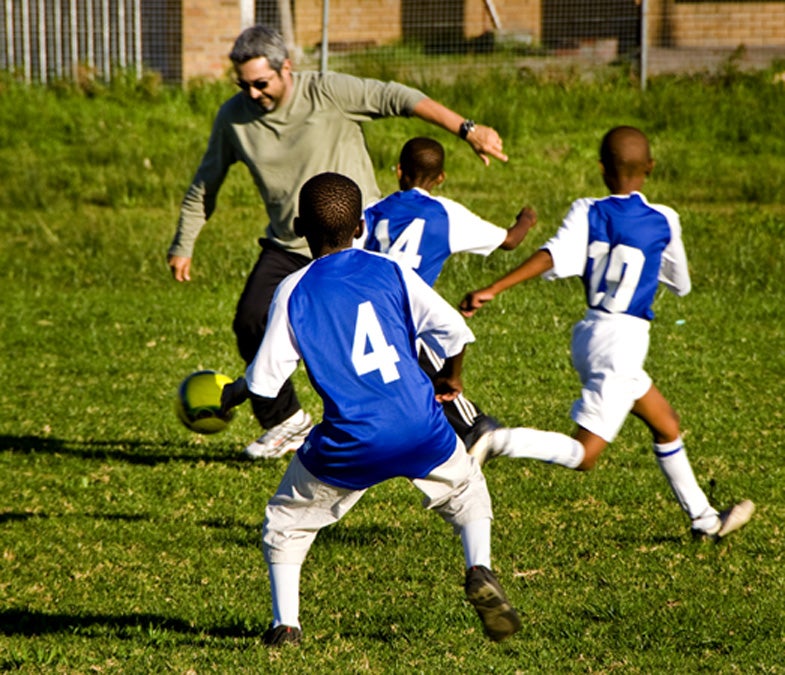 029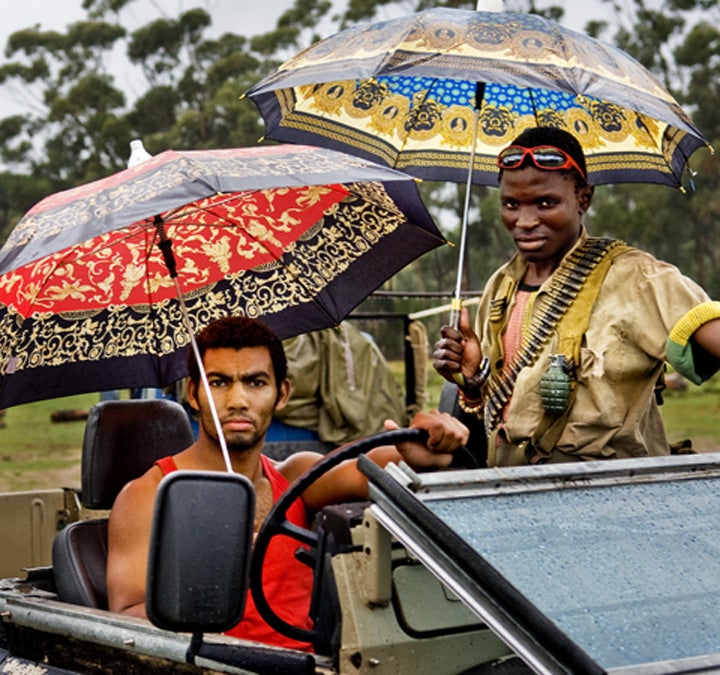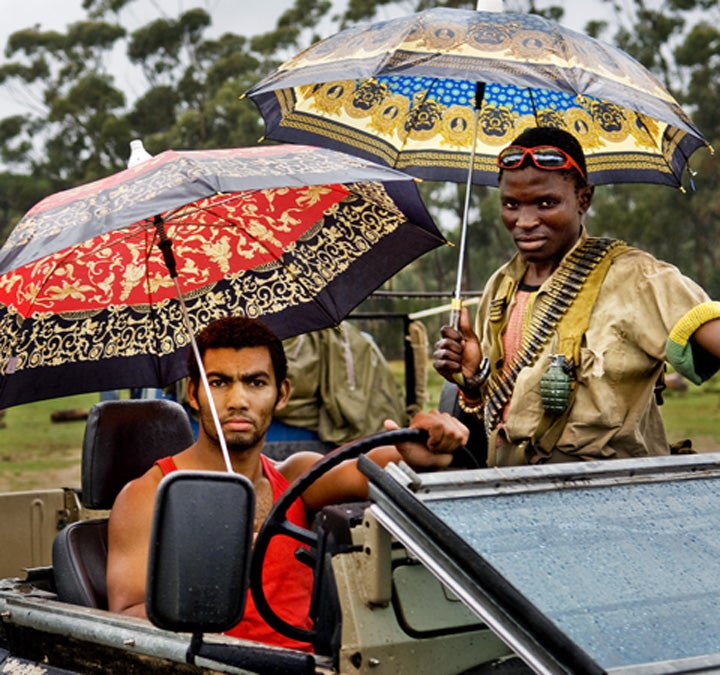 030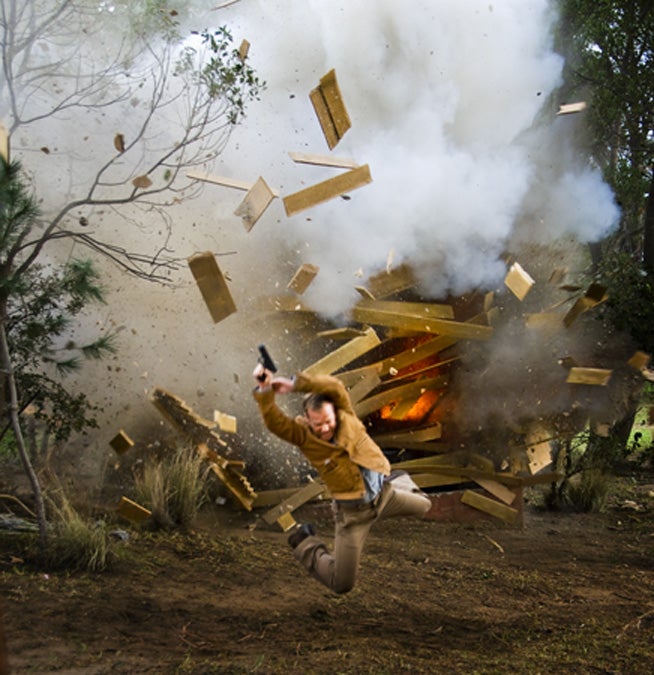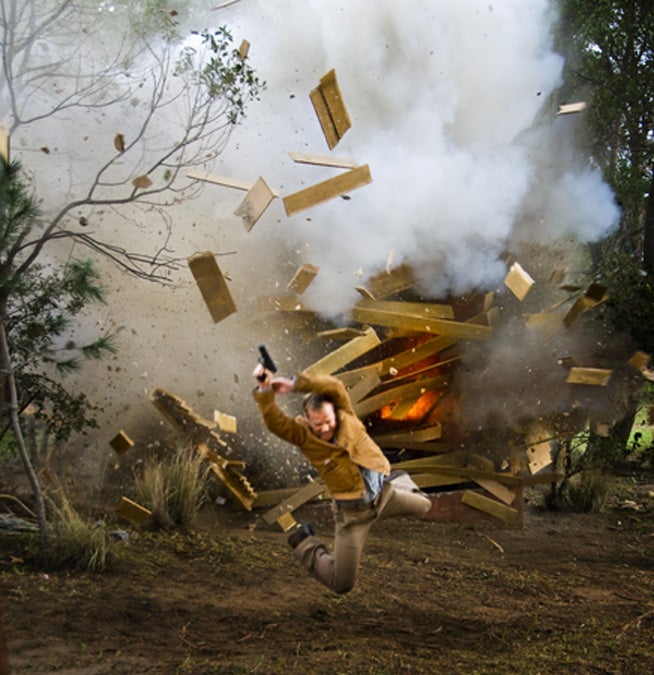 031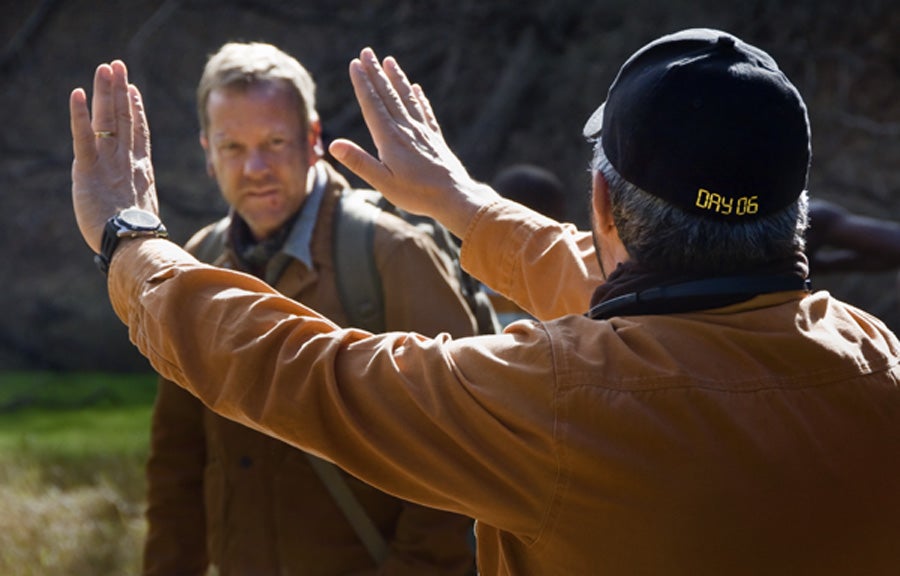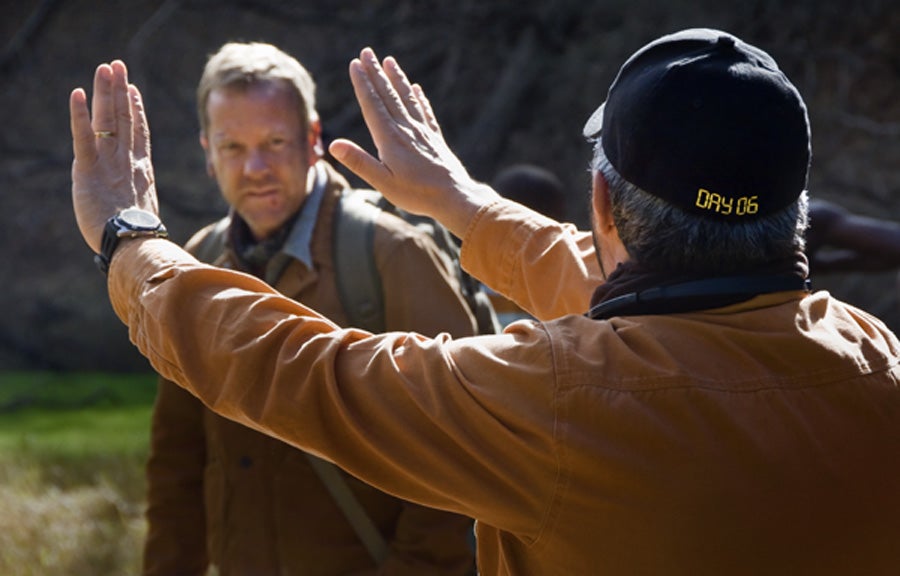 032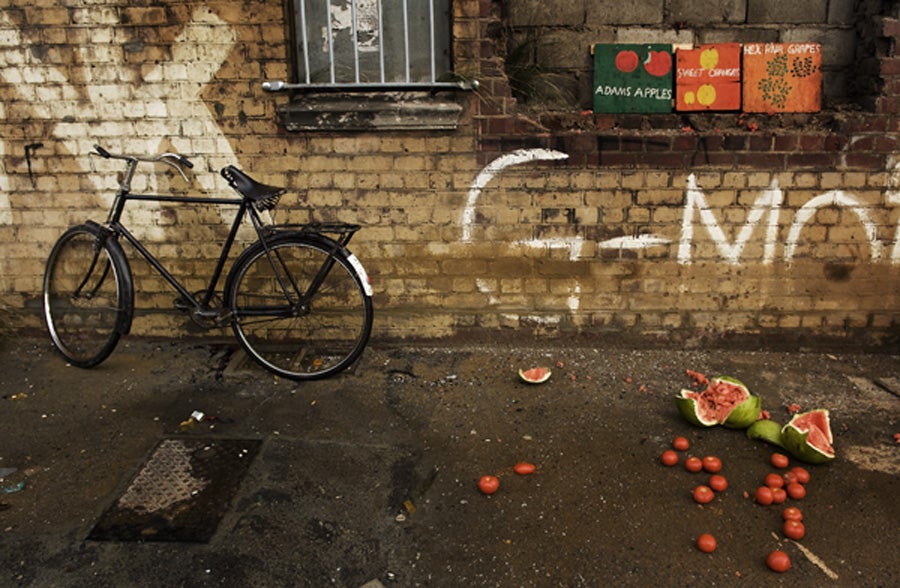 033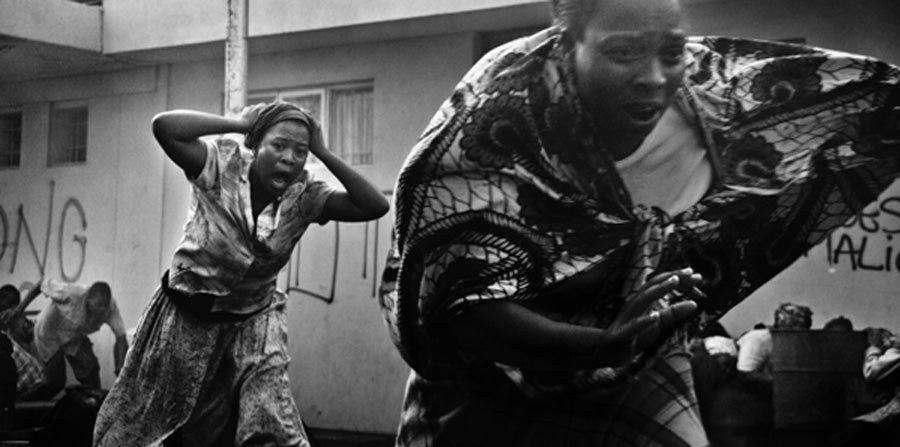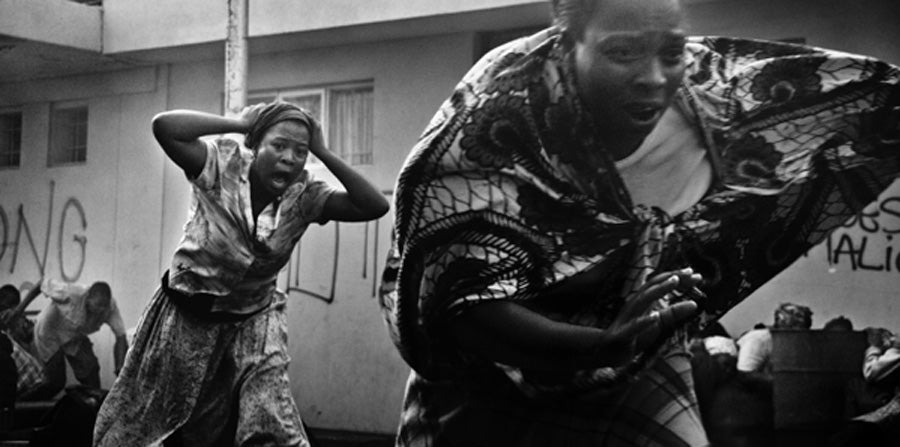 034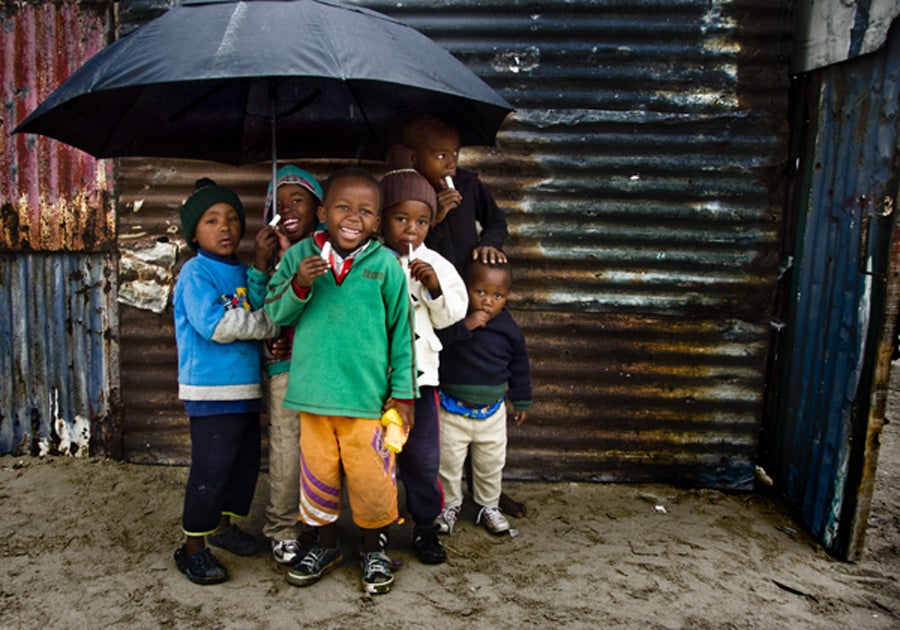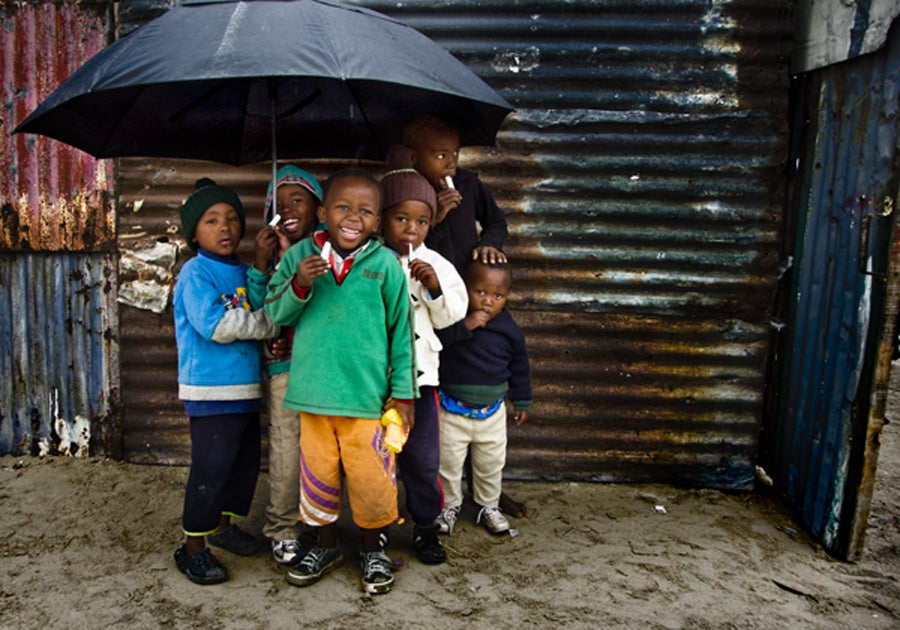 035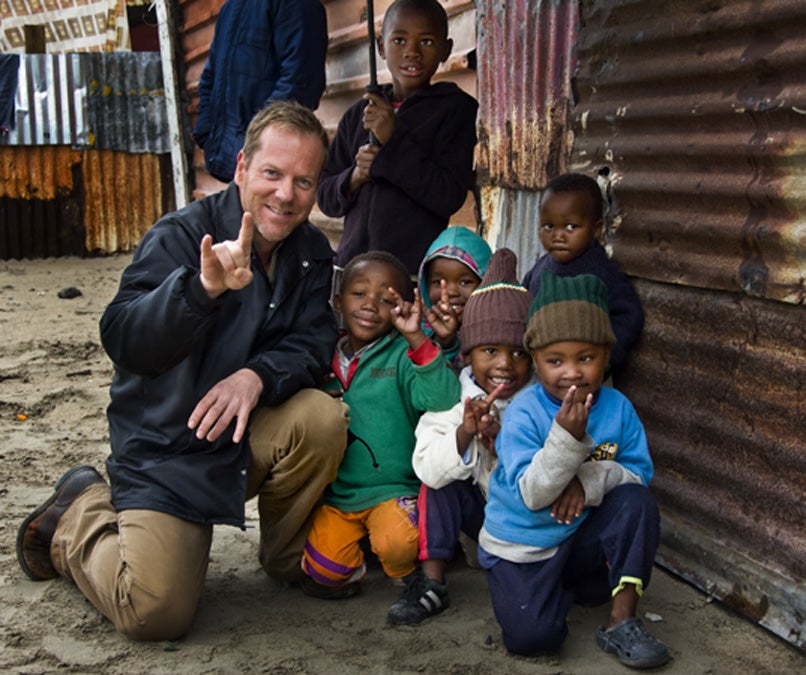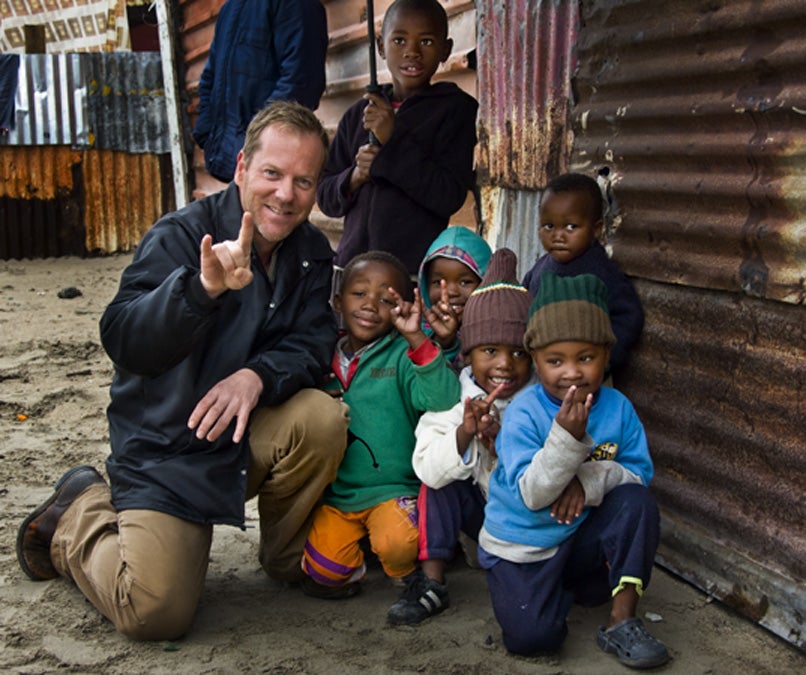 036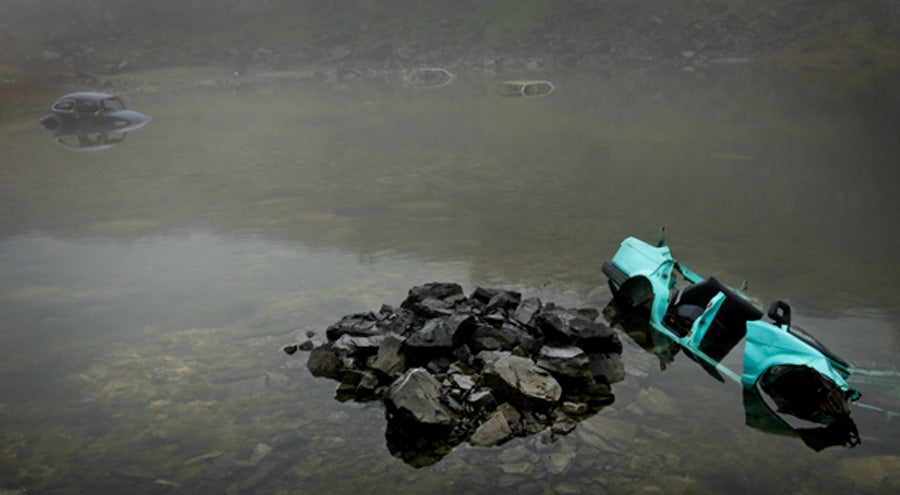 037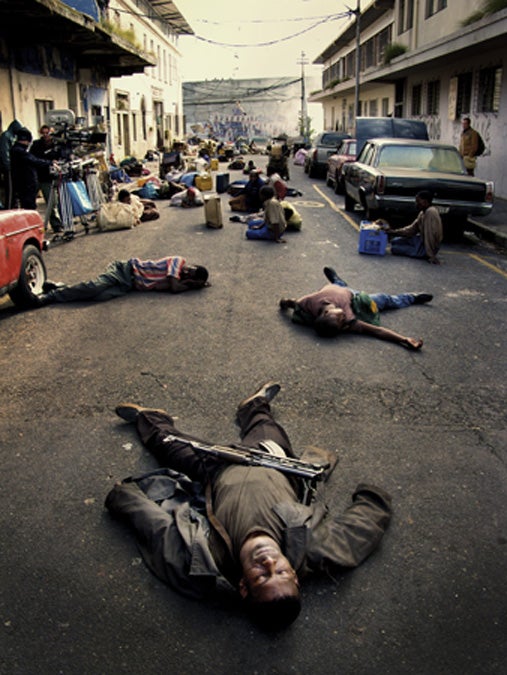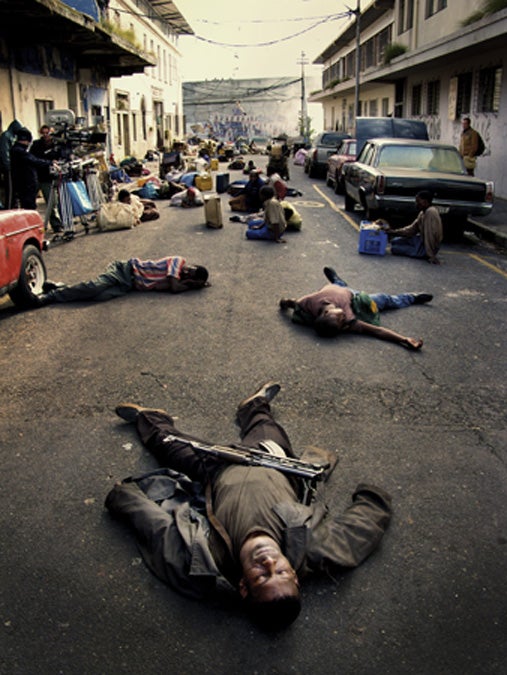 038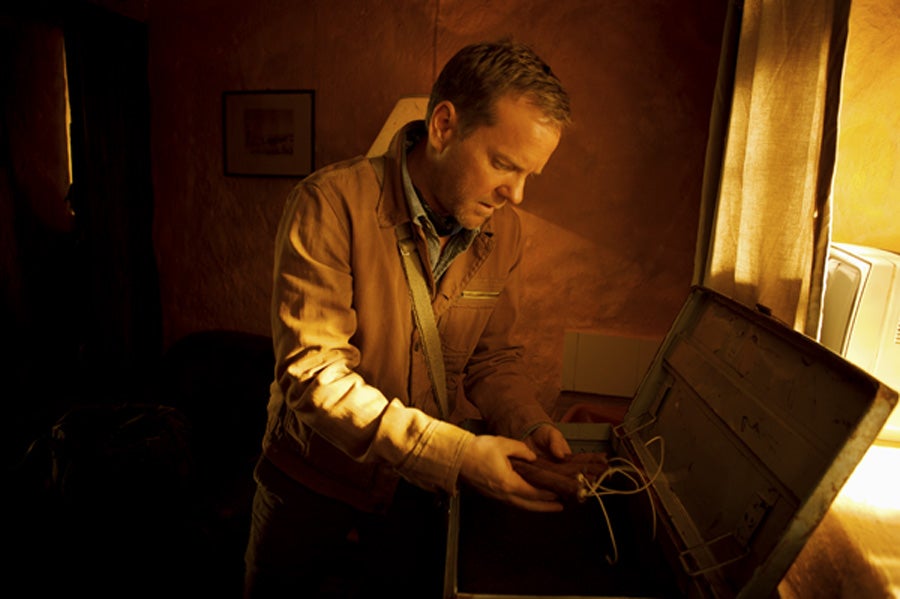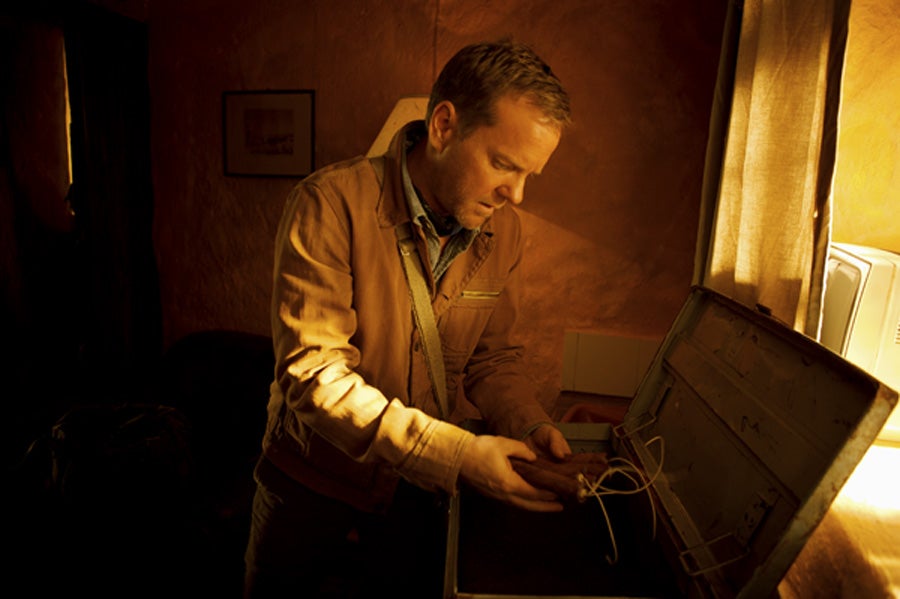 039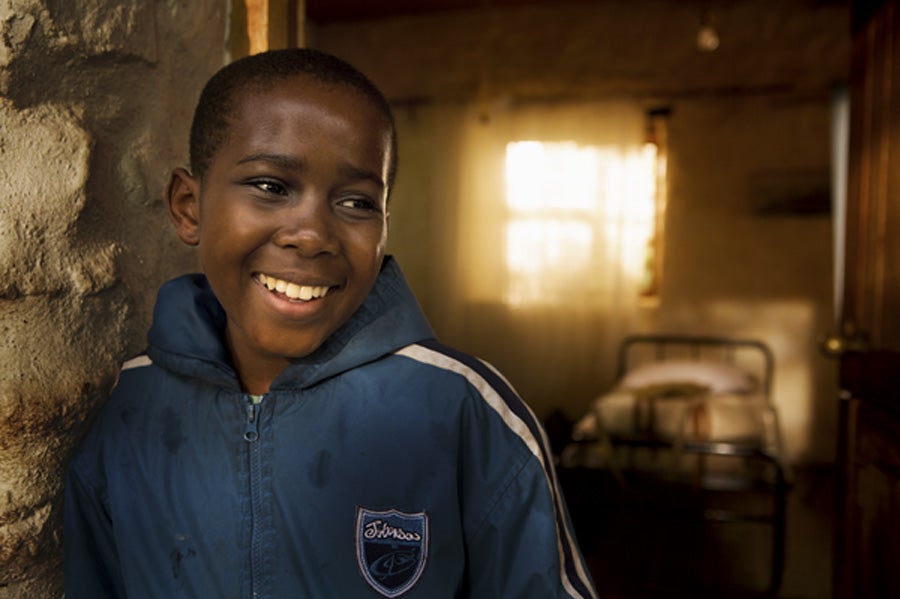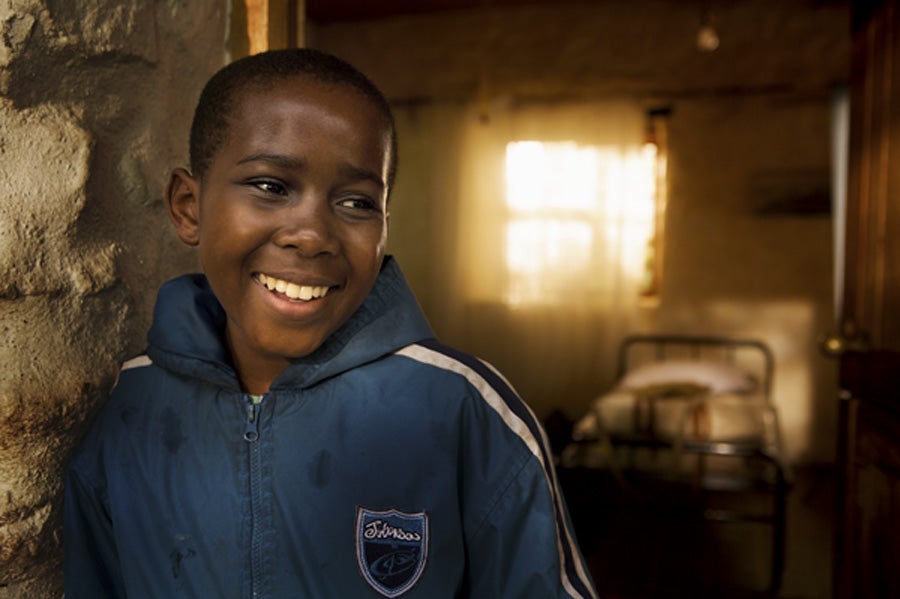 040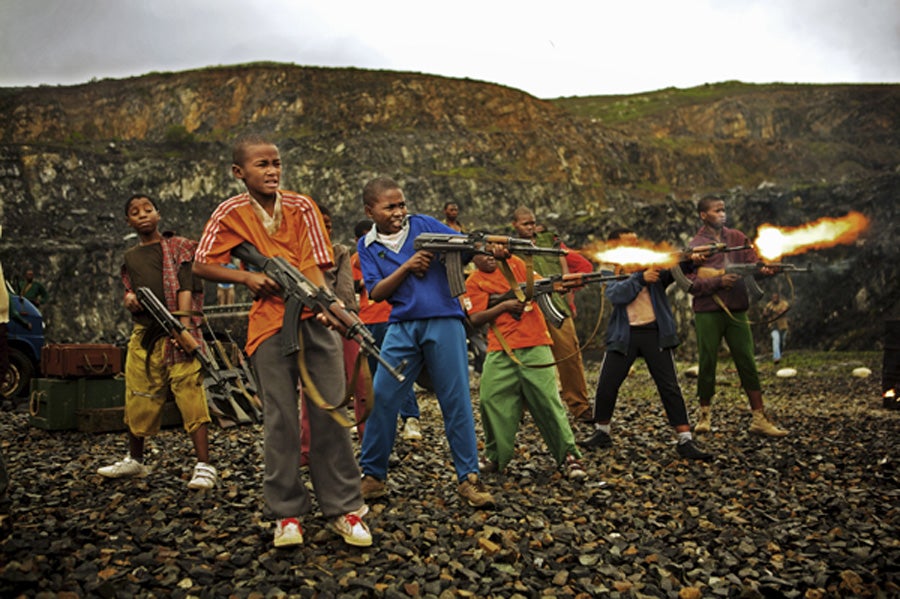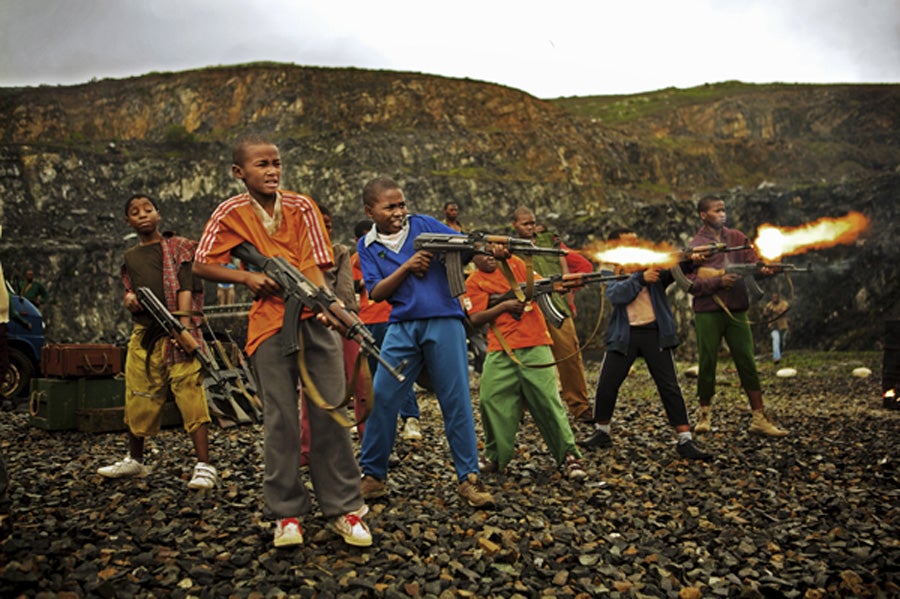 041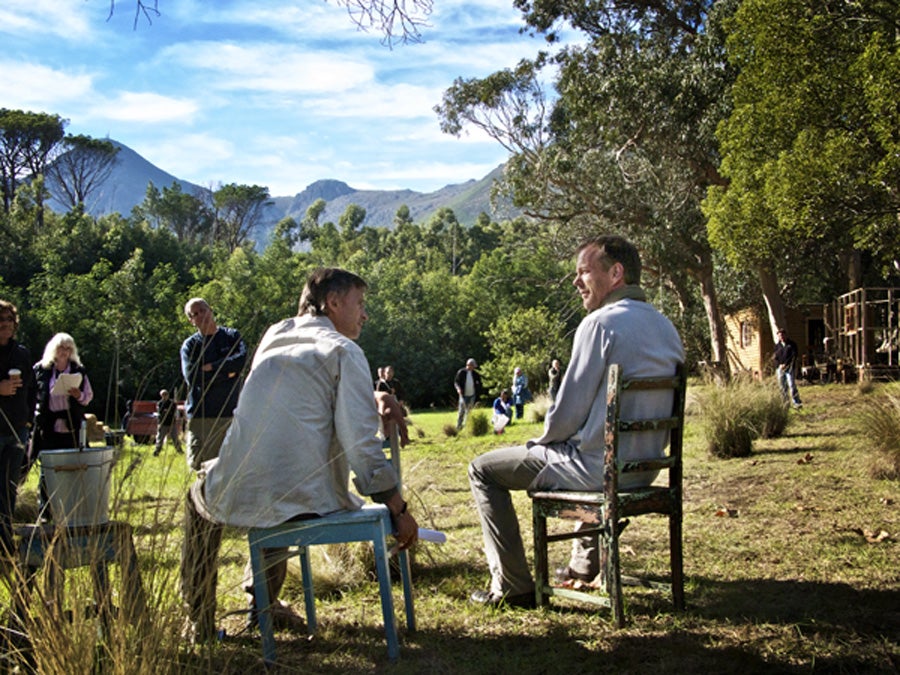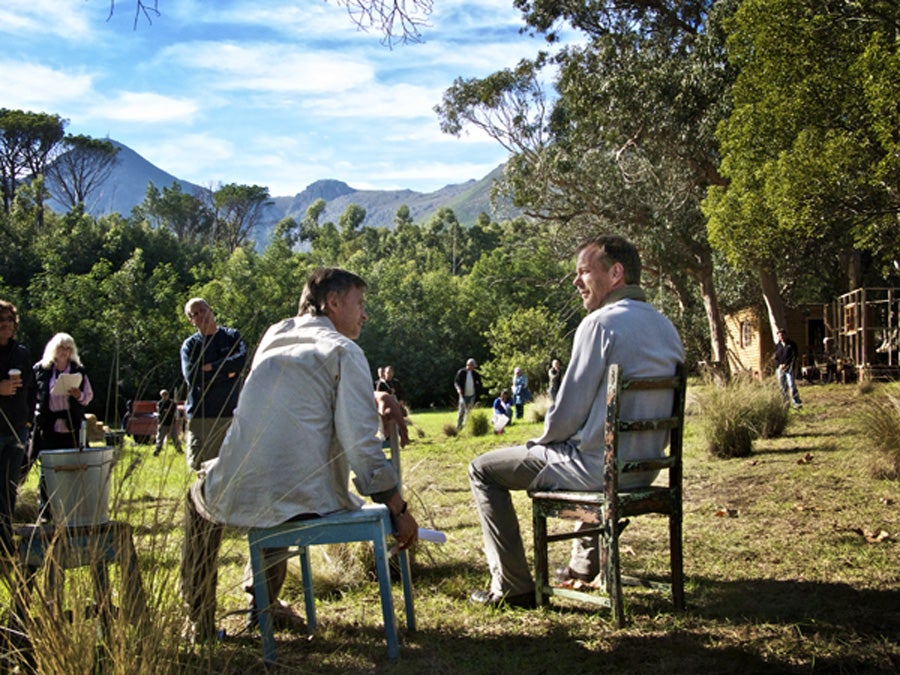 042