2009 Digital Wizard Contest Entries
So far, we've received a range of eye-catching entries. Check them out here.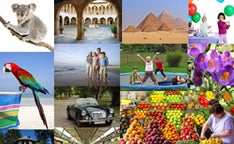 This year's Digital Wizard Contest is off to a great start. Click through the pages to view all the entries we've received so far.
Think you have what it takes to turn boring images into innovative, interesting works of art? All skill levels are welcome to participate for a chance to win the $1,000 grand prize (runners up get cash prizes, too!). But hurry up; contest ends midnight on March 31, 2009.
Click here to read contest rules and download the images. Work your photo-editing magic, email your entries to digitalwizard2009@gmail.com, and we'll showcase them here.